Brand management tools helps businesses manage the overall perception and awareness of a brand. They provide a single platform to design, deliver and measure all the assets you need to ensure brand consistency across all marketing channels. With the right tools, you can easily give a brand the right attention it needs to succeed.
Below is a list of the top 10 brand management tools for 2021 and why every marketer should be utilizing them to promote their brand.
10 of The Best Brand Management Tools and Software for 2021
SharpSpring is an incredibly comprehensive, affordable platform that provides sales and marketing automation, CRM, and end-to-end customer lifecycle support for digital marketing agencies. SharpSpring is known for its Revenue Growth Platform. This wholly integrated Platform works with comprehensive sales and marking tools to create excellent revenue streams for seamless customer experiences through end-to-end solutions.
Key Features:
Marketing Lead Database
Web Analytics
Building and Personalizing Emails
Automated Email Responses
Manage Email Deliverability
Sending Outbound Emails
Landing Pages and Forms
Mobile Optimized
Data Quality Management
Online Behavior Tracking
Segmenting
Pricing:
Custom. Contact them for more details.
Cision is a brand management tool that helps you find relevant influencers, build lists, execute personalized, integrated pitching and campaigns, understand your audience, monitor your brand mentions (whether in social media, print, or on broadcast media), and measure your brand sentiment. What's great about this tool is that it has established media connections you need to grow your brand as well as access to over a billion social media influencers and 1.4 million journalists and media outlets.
Key Features:
Media Monitoring
Relationship Management
Audiences and Attribution
Analysis and Reporting
Pricing:
Custom. Contact them for more details.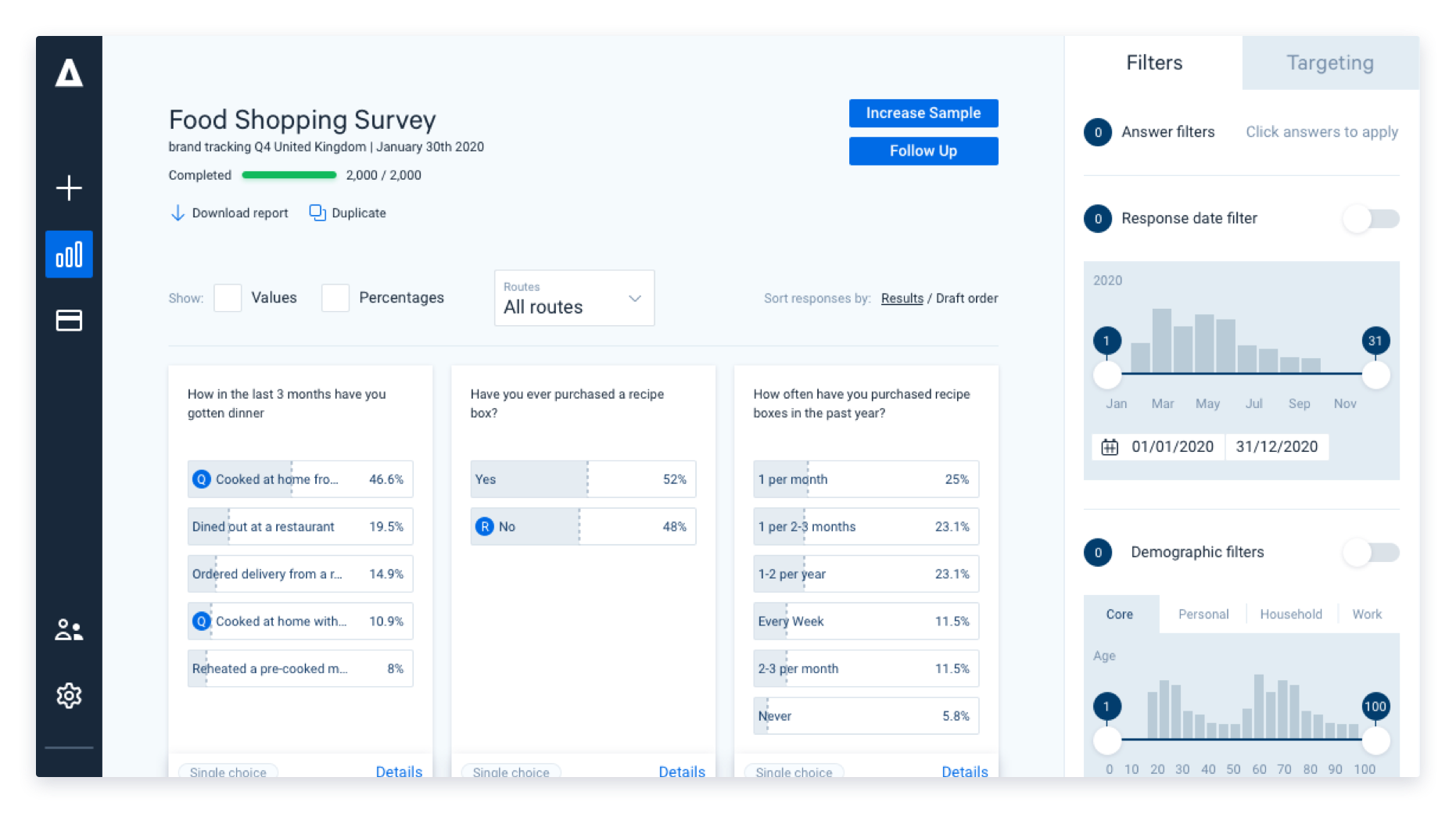 Attest is a brand tracking software that measures the ROI of brand work. It gives you the evidence you need to better understand the impacts of brand building. With Attest, you can measure how many of your target audience is your existing customers and provide information as to why the rest are not. They also use customizable brand tracker survey templates that allow you to gather the evidence you need to minimize risk, increase decision-making confidence and grow your brand without guesswork.
Key Features:
Brand Tracking
Consumer Profiling
Creative Testing
Market Analysis
New Product Development
Pricing:
FREE to start, $1.6k a month for their Professional Plan
Extensis Portfolio is a cloud-based digital asset management software that allows you to manage all your branded company materials and messaging. If you are a social media manager working on brand identity, then Extensis might be for you.
Key Features:
Asset library
Customizable branding
Metadata Management
Reporting/ Analytics
File conversion
Search/ Filter
Workflow Management
Asset Sharing
Asset categorization
Pricing:
Custom. Contact them for more details.
Falcon.io is a great social media management tool for creating ad campaigns. With Falcon, you can create paid and organic posts for your clients and automatically publish it to a variety of social networks. It's customer-base is mostly ecommerce brands and small businesses who want to focus on improving their social media presence. Managing multiple brands/clients? They also have an Inbox feature that allows you to respond to direct messages and comments from all of the connected profiles in one dashboard!
Key Features:
Social media publishing
Social media analytics
Create ad campaigns
Manage inbox
Competitor comparison
Pricing:
Starts at $108/seat/month
Other worthy alternatives: Buffer, Sprout Social, Sendible
Bynder is a digital asset management platform that provides complete access to all your digital marketing files. It allows you to collaborate with your team in the cloud and provides the ability to create and share content a lot faster. You can also automate your video creation efforts, create on-brand digital content, and repurpose print-ready brand templates in a matter of minutes!
Key Features:
Digital asset management
Video brand studio
Brand guidelines
Digital brand templates
Creative workflow
Print brand templates
Pricing:
Custom. Contact them for more details.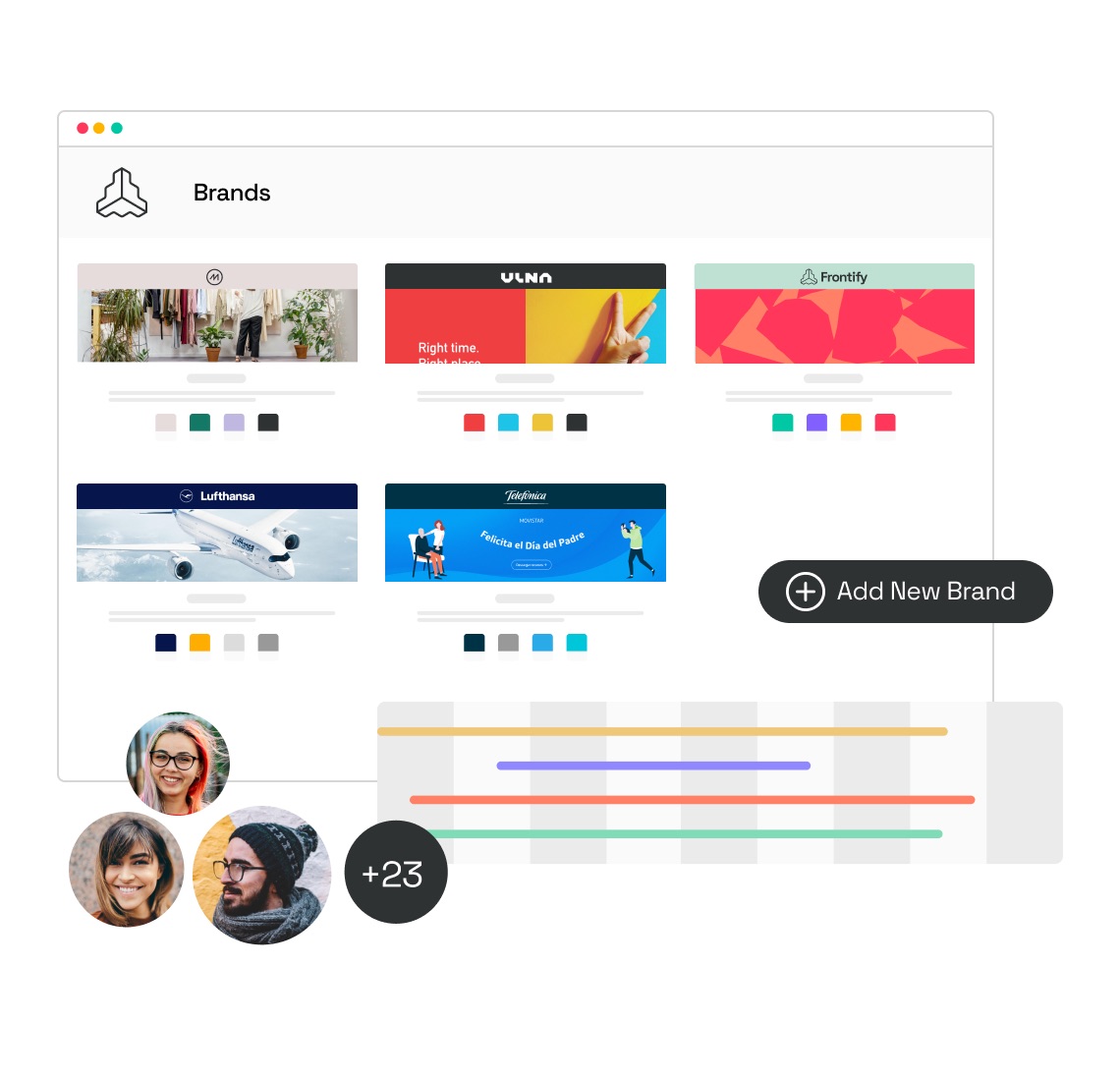 Frontify promotes itself as an all-in-one brand management that allows you to streamline your day-to-day marketing efforts. It allows you to share your brand with your team members through collaborative workflows. Assign tasks, organize your assets, create brand guidelines and more with this easy-to-use tool!
Key Features:
Brand guidelines
Digital asset management
Creative collaboration
Digital and print templates
Integrations and ecosystem
Pricing:
Starts at $79/month
Planning to launch a new software product? Screendragon is a great place to start. Its brand asset management solution allows brand owners to learn all the best practices for change management, gaining leadership buy-in, developing product roadmaps, and more. They have a proven methodology that will allow you to reduce project risks and meet your goals on time.
Key Features:
Approval process control
Artwork management
Asset management
Change management
Project management
Pricing:
Custom. Contact them for more details.
Brand24 is an online reputation management tool that allows you to get instant access to brand mentions online — whether in social media, news forums, blogs or videos. Get instant alerts for every negative review you get and engage in key conversations with unhappy customers as soon as they post the review. What's great about Brand24 is that it measures the effectiveness and social impact of your brand so your team can create processes around improving the overall customer satisfaction.
Key Features:
Mentions feed
Discussion volume chart
Mention analytics
Influence score
Sentiment analysis
Data exporting/filtering
Pricing:
Starts at $49/month
Marvia is a local marketing automation and brand management platform that allows you to maximize productivity and brand consistency across all your marketing channels. It simplifies your distributed marketing and customizes your marketing materials locally and globally. With Marvia, you can create and distribute your marketing content fast and easy!
Key Features:
Approval Process Control
Artwork Management
Asset Management
Change Management
Fulfillment Distribution
Project Management
Pricing:
Custom. Contact them for more details.
Final Thoughts
Brand management tools are critical to the success of any organization. With most of the businesses nowadays getting cloud-based, having reliable brand management tools allows brands to predict customer behavior as well as plan ahead on how they are going to approach each marketing initiative. The list above is a great place to start for anyone who needs to understand the needs of their customers and how to realign their product and marketing efforts before their competitors beat them to the punch.
If you're a business looking to improve your brand management, check out the Top Brand Management Marketing Agencies.
If you're a marketing agency, scale your own online presence with Agency Vista's plans — get started today, for free!