In 2021 it's rare to find a marketing agency that isn't fully invested in one technology stack or another — and social media mockup tools are no exception. With remote work here to stay, transparency is a requirement for successful collaboration. Whether you are working on website design or building social media campaigns, how you present your work to the client determines your level of professionalism.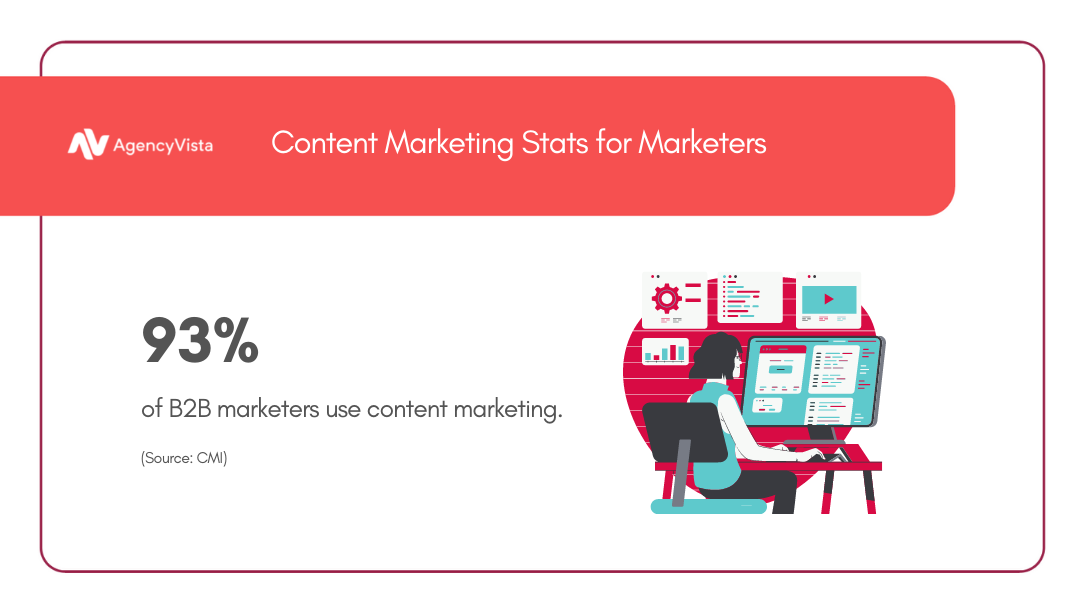 Often, brands try to sell all of the benefits to their product or service and add more text to a piece of content to explain them. However, this doesn't always look nice or work well. It's easy to get caught up on the little details that make your offering great, but it doesn't always drive action, especially with social media content. A great example of a brand condensing their extensive product description is Apple's famous slogan, "1,000 songs in your pocket", for the release of the first iPod.
Utilizing social media mockups allows your team to take a concept and make it real before publishing. It also provides the brand with the ability to verify and approve deliverables before they go live. With "cancel culture" a very real thing, businesses can't risk blindly posting on their online communication channels.
In this article, we will talk about the benefits of social media mockups for marketing agencies and discover the social media mockup tools to generate brilliant mockups.
Why Are Social Media Mockups Perfect for Marketing Agencies?
The importance of social networks for business is immense. The social media space has become an advanced platform for the promotion of various projects. In 2020, over 3.6 billion people were using social media worldwide, and this number is projected to increase to almost 4.41 billion in 2025 (Statista). Companies spend lavishly on social media marketing to stay ahead of their competitors and be where their ideal customers are. Marketing agencies and individual graphic designers are getting more business opportunities and looking for solutions to automate their work processes. Thanks to social media mockups, they will save hours of work.
A mockup itself is a model of a design used for demonstration and evaluation purposes. With that said, social media mockups are templates of social media posts and different pages (Instagram story, Facebook carousel, Twitter profile, Youtube channel, and more) to show how this design will look live.
While a social media campaign can take months to plan, marketing agencies need to showcase to the clients how things will look later. So designers start creating social media post mockups to show the design assets to the clients. Especially if you are dealing with a new client, you'll want to ensure you have the right brand colors and tone before publishing the content.
Each social network has multiple content formats available; something that looks great on Instagram's feed may not work in a story format. This is a key tactic, especially with repurposing content pieces across each channel. A social media mockup is an attractive and professional approach to sharing your final thoughts with the client and seeing how the digital assets will look before publishing.
10 Top Social Media Mockup Tools to Test Your Ideas 
Now you have an idea of what a social media mockup is and why it is beneficial for any marketing agency. What about going further to automate the work process to save your precious time?
Instead of creating social media marketing mockups manually, today, you can use various social media mockup tools to create fantastic mockups on the go. Let's run through the most effective ones.
Media Modifier Pricing:
The Basic Plan is FREE (unlimited high resolution watermarked images). The Monthly Plan costs $19 a month.
The Annual Plan costs $9 a month, $108 billed annually.
Media Modifier empowers anyone from individuals to large brands to create world-class visual assets for various marketing needs. The tool offers to create social media post ad mockups in seconds and preview how your design looks on Facebook, Instagram, Youtube, LinkedIn, Twitter, and TikTok. In addition, you can make custom content for your website or advertising campaign right in your browser without opening Photoshop. Happy users focus on a great range of product images and simplicity to use the tool.
Mockuper Pricing: FREE
Mockuper is one of the best social media mockup tools available for free. This online mockup generator lets you design the mockups of your products easily and quickly. In addition, you will be able to see how your social ads, accounts, posts, videos would look on a laptop, desktop, smartphone, or tablet screen.
Just choose a preset or upload a custom one, adjust reflection settings and other functional parameters, and place your screenshot. In less than 2 minutes, you have generated an awesome mockup of your work. You can build your mockup even in high resolution. No watermark, no freemium-like service; Mockuper is free.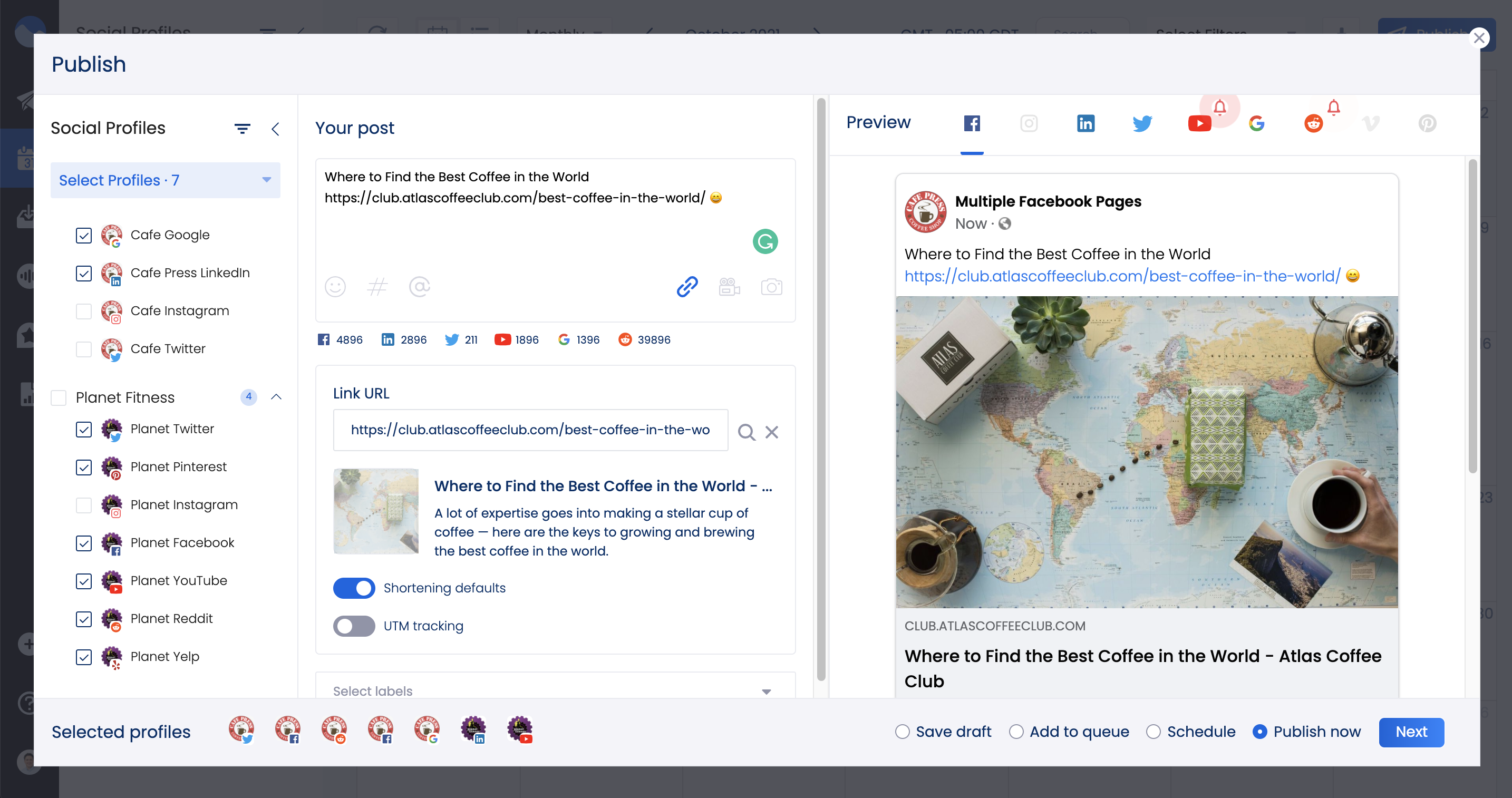 Vista Social Pricing:
The Basic Plan is FREE (1 user and 3 social profiles).
The Pro Plan costs $3/month per social media profile.
Vista Social is a modern social media management tool for pros! It helps you schedule posts, monitor mentions, collaborate with clients, and more. Vista Social allows for post previews on every network with the simple click of a button, so no hits and misses with how the post will turn out. You can preview how each post will look like before you schedule it!
Vista Social allows businesses and agencies to collaborate with their team and clients effortlessly! Easily assign user permissions and create safeguards for ensuring that only the reviewed content is published to social networks. And the best part? Once the social media post is approved to be published, you can simply schedule right in their user-friendly publisher.
Mockup Builder Pricing:
The free 2-week trial is available.
The Monthly Plan costs $7 a month.
The Annual Plan costs $63 billed annually.
Whether websites or mobile apps, Mockup Builder is the perfect mockup generator that helps significantly create designs for clients. The service can build multi-page layouts, demonstrate them, save them in PNG, PDF, and MBP and invite colleagues to view and edit. It helps to save time and understand the customers' requirements. So stop your choice on this powerful yet easy-to-learn tool with plenty of convenient options.
Visme Mockup Generator Pricing: 
FREE, but if you want to download it as a PNG, or an HTML5 file, you will need a Visme Premium Plan (25$ per month).
Mockup Generator from Visme helps you create your own mockup image in a blink of an eye. Even if you don't have any professional design knowledge. Thanks to a rich library of mockup templates, you will be able to come up with different ideas and create the mockup you want.
It should be underlined that Mockup Generator is easy-in-use. Literary, it will take 5 steps to get your mockup created. Afterward, you can share your creation with a public or a private online link, get an embed code or access a variety of download formats – JPEG or PNG.
Smart Mockups Pricing:
The Basic Plan is FREE (800+ free mockups).
The Monthly Plan costs $14 a month.
The Annual Plan costs $9 a month, $108 billed annually.
Smart Mockups is another example of the most popular social media mockup tools on the market. Do not waste precious time learning Photoshop. The service allows you to create impressive high-resolution mockups using your browser — in a single interface on all available devices.
Smart Mockups covers the mockups for all the major platforms, including Facebook, Twitter, Instagram, Pinterest, YouTube, Twitch, LinkedIn, and more. Import an image from your computer, use integration with other applications, or a screenshot obtained using a link.
Planable Pricing:
The Basic Plan is FREE (first 50 posts).
The Monthly Plan costs $99 a month for small agencies and brands.
The Annual Plan costs $83 a month billed annually.
With Planable, your clients do not have to imagine what it will look like or worry about last-minute surprises. Instead, plan and approve social media content 6X faster, with the most accessible collaboration tool.
Planable offers one place to create, collaborate, showcase, and approve social media content. You will be able to preview Facebook, Twitter, LinkedIn, and Instagram posts exactly as they will appear when published. Happier clients + less wasted time? That is all about Planable!
Adparlor Pricing: FREE.
Adparlor company stands out with its unique approach to digital marketing and creative services. Adparlor mockup generator is another powerful representative of free social media mockup tools to create mockups for Facebook, Instagram, Twitter, and Pinterest.
Building ad campaigns for social media accounts can be tedious, but Adparlor makes it easier by enabling you to create mockups of your ads before setting up your campaign. It is free, easy to use, and allows you to supply the basics (e.g., post text, image). Do not hesitate to reduce the time spent on concept and design and let the Adparlor mockup generator improve your ability to deliver social media ads to your target audiences.
Facebook Creative Hub Pricing: FREE (an active Facebook account is required).
Facebook Creative Hub is a tool that makes it easier to create, test, view, and publish ads before you launch a campaign. The Creative Hub, easily accessible through your Facebook account, helps you collaborate with your team members and clients and ensure that your advertising creatives are always on top.
To test the Instagram or Facebook asset, you need to send the layout to the app. Then, the ad can be viewed on different devices and evaluated how it reacts to user actions, how it scrolls, and more.
WoFox Pricing:
The Basic Plan is FREE.
The Business Plan costs $10 a month.
The Team Plan costs $30 a month.
The Virtual Assistant Plan costs $208 a month.
Wofox is a platform with cloud tools to create all types of digital content in minutes. The service offers to design realistic and compelling mockups online with devices, photo frames, and other printables in high resolution to promote your brand on social media, website, and print layout.
You can choose from 36 customizable photo mockup templates designed by experts to match your niche for your brands' social media. All the device mockup templates in the WoFox library are available in socially shareable formats with the dimensions 1:1 and 9:16.
Conclusion
Now you know how to create social media mockups with no time and hassle. With all the social media mockup tools discussed above, you will present your marketing campaign ideas like a pro and cooperate with top clients.
Busy with holiday campaigns? Let Agency Vista take your agency's marketing to the next level without taking time away from your clients. Unlock high-traffic placements for less than $4/day (lower than your daily Starbucks coffee).