If your planning isn't good, you're going to make a number of Black Friday mistakes that will benefit (a lot) your competitors. For stores and companies, Black Friday is a time of grandiose opportunities. Just have a look at these numbers – Black Friday 2020 (Thanksgiving plus Black Friday) raked in $14.13 billion in online sales. That is a 19% increase over 2019.
We know you have had your Black Friday campaigns ready since the summer, but it never hurts to make a last-minute adjustment to take advantage of the most lucrative time of year. Here, at Agency Vista, we have summed up the lessons learned from a marketing perspective and compiled the list of common Black Friday mistakes for you to avoid in your campaigns.
A Brief History of Black Friday
Although the true origin of the term "Black Friday" is unknown, there are many theories about how this tradition turned into a holiday of crazy shopping known today.
According to one popular theory, the phrase "Black Friday" was used by Philadelphia police officers in the 1950s to describe the day after the Thanksgiving holiday sales, when there were big traffic jams due to a large crowd of people on the roads. As a result, officers were forced to work overtime on weekends.
Today, the "Black Friday" sales last more than one day. Many stores start making discounts on Thanksgiving Day or even a few days before that to attract more visitors. Advertising campaigns usually begin in early November. Their task is to promote a long-term marketing event called "Black Friday."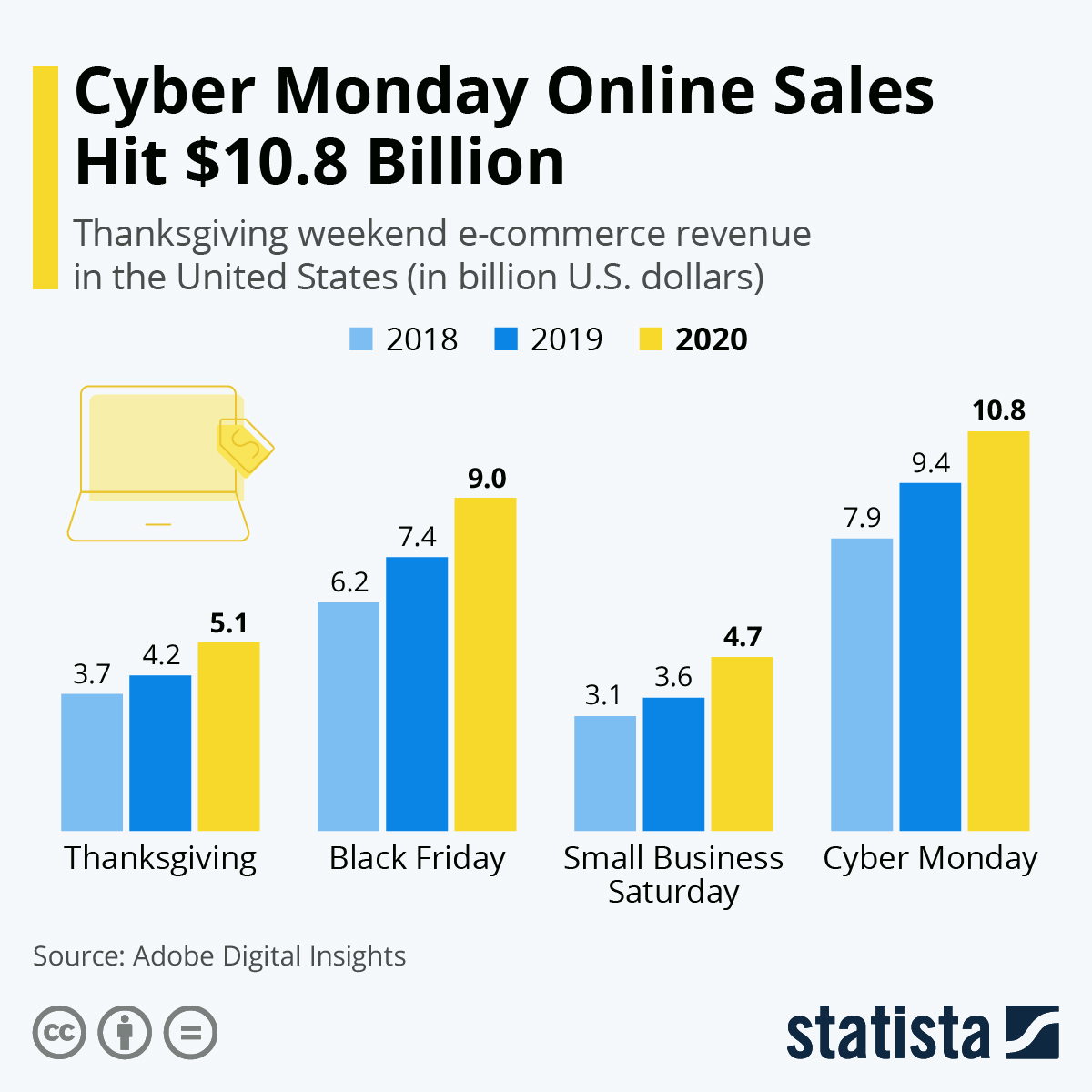 Cyber Monday, another online shopping event held during the holiday season, takes place the week after Black Friday and usually lasts only 24 hours. However, there is practically no line between Black Friday and Cyber Monday today, since many companies launch a sales period during Black Friday and end it immediately after Cyber Monday.
This year, the pandemic has become a severe challenge for all types of businesses. In this regard, a big bet is made on eCommerce. Further, we will run through the list of Black Friday mistakes to avoid during this holiday season. Remember, your mistakes will benefit your competitors, and we are sure that is not what you want.
15 Black Friday Mistakes To Avoid This Holiday Season
1. Missing a complete marketing strategy
A marketing strategy is crucial for all team members to understand what needs to be done to move from the "we have a product and the first customers" stage to scaling during this holiday season. Spreading a few Black Friday ads is not enough to succeed, and without a strategy, you could be spending money in the wrong places. Without clear goals and a clear plan on how to achieve them, it will probably be challenging for you to achieve what you set out to do.
It is highly recommended to analyze the market, define your place among competitors, create a list of advertising channels, and more. A complete strategy will prepare your business for impressive results this year and serve as a guide to what you need to focus on during the event itself.
2. Forgetting about remarketing
Abandoned carts are something you have to put up with during the holiday shopping season. In 2020, SaleCycle reported an 84.27% abandonment rate.
On Black Friday, refusal to buy at the last stage is quite common. Buyers compare prices, and in the end, they may forget that they have added an item to the cart. There are as many ways to return potential customers to the cart they left as there are reasons why they left it. Do not forget about remarketing techniques – sending push notifications, emails, discount offers, and other things. This tactic will work best in an email newsletter because it will create a real sense of personalized attitude.
3. Not optimizing a website for mobile devices
The adaptation of the site to mobile devices plays an essential role in the promotion since most Black Friday search queries are performed from smartphones. However, many websites do not serve mobile users, which leads to more abandoned carts than conversions. You can use a Google Mobile-Friendly Test tool to check whether your site is adapted for mobile devices.
If you want to improve the performance of your website on mobile devices, try the following:
Use an adaptive website template.
Add well-converting call-to-action buttons.
Increase the page loading speed.
4. Ignoring personalization
Personalization and truth-based marketing have been one of the key retail trends in recent years. As a result, knowing the buyer is becoming an increasingly important task for companies that lay claim to top market positions.
In conditions of fierce competition, the company should attract users with a personalized approach. Therefore, it is essential to understand the customer journey and use personalization at every step: from product recommendations to sending an email. However, it is recommended to keep an eye on changes in technology as the opportunities for personalization increase and become more effective.
5. Selling an out-of-stock product
This is an easy and quite common mistake to make. Before Black Friday, you should analyze your products to identify those that sell better than others. Ensure you have enough in stock and pack as many items as possible in advance if you sell a physical thing.
Contact the suppliers in advance and ensure they will provide you with the right amount of goods or materials for their manufacture. While it is not always possible to match inventory and marketing campaigns, ensure having a "notify me" option when a product gets sold out.
6. Limiting promotions to discounts only
Today, over 90% of U.S. shoppers look for deals before making an online purchase. When it comes to the holiday shopping season, they expect even more discounts and pleasant deals.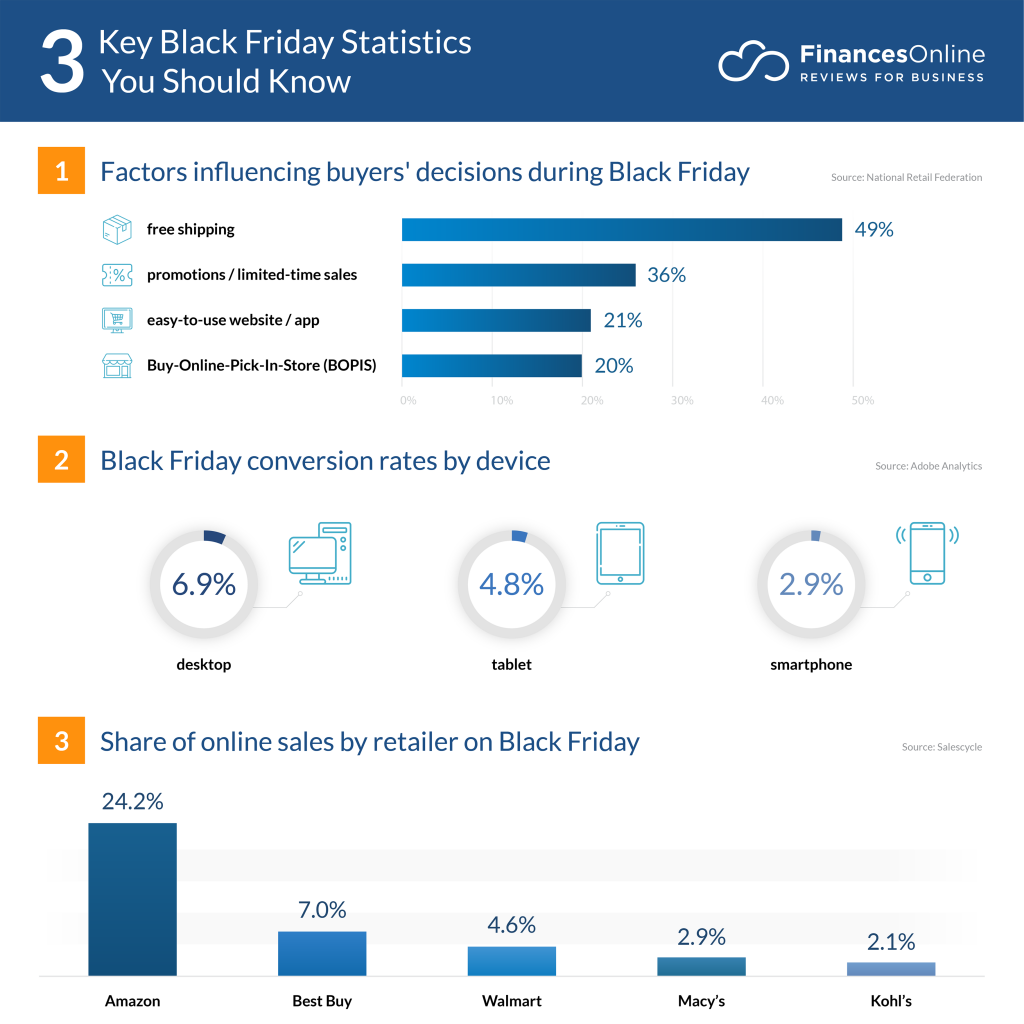 With that being said, most eCommerce sites prefer discounts as the only way to promote their holiday sales. Undoubtedly, this is the most reliable way to increase your Christmas sales. But it can also turn into your biggest Christmas sale mistake if you depend on it too much.
Don't make common Black Friday mistakes, consider these other methods of promotion:
BOGO offers
Combined offers
Free gifts when buying
Free samples
Vouchers and coupons
Free shipping
A free personal gift
7. Focusing on only one marketing channel
During holiday sales, eCommerce brands usually prefer e-marketing as one of the most amazing tools for stimulating promotions. The shopping events of Black Friday and Cyber Monday will have the maximum impact not only by email since a simple email will not reach a broad audience. Therefore, you need to spread your marketing wings to other platforms – Facebook, Instagram, Twitter, Snapchat, Pinterest, and other channels.
State of Social Media Marketing: Agency Edition report by Agency Vista shows that Facebook continues to be the platform of marketing agencies' choice. Facebook still dominates social media marketing, so you should consider this platform one of the most effective for your Black Friday advertising.
8. Minimizing marketing efforts after the Black Friday weekend
Marketing is not alive only on Black Fridays. So do not stop after the holiday sale weekend is over! Instead, get the most of the Black Friday weekend to build your brand-consumer relationships and continue developing them.
Thanks to the broad coverage of media tools, you will tell many new clients about yourself. A certain percentage will respond to the advertisement by going to the website or making a purchase. Any interest shown will allow you to fix users and then send a remarketing campaign to promote the products and services to your new customers.
9. Targeting the wrong audience
To select the right target audience means to find people who will be your most active buyers. Therefore, this is the first and most crucial step. If you send your commercial offers to everyone massively without conducting proper preliminary segmentation, then it is rash to expect a decent response.
Even after determining your target audience, you can make mistakes. But if you work without having any idea who your client is, there will be even more mistakes. Inaccuracy and misunderstanding of your clients' preferences entail sad consequences: from loss of profit to killing the brand. So adjust your Black Friday ads and targeting strategies to reach the right people!
10. Not planning ahead
Not planning for the Black Friday sale ahead is one of the most common mistakes. Black Friday is not a unique event. This means that we have data that we can rely on, and we need enough time to create an effective seasonal campaign.
Analyze internal and external statistical data, choose products/services for sale, create a powerful offer, ensure your site and personnel will handle the traffic growth – all these steps cannot be prepared at the last minute. So devote enough time in advance to start working on your Black Friday campaign not to lose on sales and revenue.
11. Not collecting your customers' data
Customer data management is the process of collecting, organizing, and analyzing data about your customers. This is the basis for improving performance:
attracting and retaining customers, their satisfaction;
visibility and transparency of communication strategies;
data quality and profit growth.
And Black Friday, as the biggest shopping day of the year, offers incredible opportunities to increase your customer database.
Even primary customer identification data will help set up a personalized newsletter or determine the location of the buyer by IP and show the products available in the selected region. Remember to specify the period of personal data storage and ask the users if they agree to receive any messages from your end.
12. Not creating a feeling of scarcity and urgency
Fortunately for sellers and unfortunately for buyers, we often spend decent money even on completely unnecessary things. Playing on one of the leading human weaknesses – greed – helps to raise sales. All kinds of promotions, discounts, contests, and sales push a potential buyer to get out a wallet.
Urgency gets into a game with things like countdown timers. When someone thinks their time is running out to be involved in something, the real magic happens. With the help of a countdown clock, deal expiration times, "24 hours only" messaging, you should create a sense of urgency and scarcity, the driving forces making a person buy from you.
13. Not checking CTA buttons properly
A strong call to action is crucial for a landing page and contributes to the success of an advertising campaign. Just look – emails with a single call-to-action increased clicks 371% and sales 1617%. But one small mistake in it can deprive you of customers in a matter of seconds.
One of the most common Black Friday mistakes is not checking CTA button, here are some things to look over:
The CTA button does attract the attention of potential customers.
The CTA button is not too small.
The CTA button is located in the right place on the page and visible enough.
The CTA button links to the right page.
14. Offering a discount for the wrong items
The opportunity to save money is a weighty argument to make a purchase decision immediately. But discounts themselves are an ambiguous thing. Therefore, the sale should be preceded by a thorough analysis that reveals its feasibility and suggests effective methods. If you make a mistake at this stage, there may be dramatic consequences in the form of a drop in conversion and a decrease in profits.
Ensure the discount is offered for the right product, the discount code works, and the offer itself exists.
15. Customer service failures
On Black Friday, you will receive many questions from customers. Part of providing good customer service is a quick response. The other part is a polite and attentive response, even to impolite and impatient customers. The only things you can do are prepare the answers to the frequently asked questions, update your customer service knowledge, and provide it to the customer service team. Be unforgettable and attentive this holiday season, and customers will support your brand further.
Conclusion
The holiday season is approaching. It is a fantastic time for family, delicious food, celebrations, and sales. Black Friday is the hottest season of the year for businesses, so it is crucial to prepare your brand for this event as early as possible. Use this article as a guide to doing one last look over before launching your holiday campaign. Do not hesitate to implement your marketing plans, keeping in mind all the business mistakes mentioned above to win your Black Friday marketing.
Discover Agency Vista's top marketing agencies if you are looking to get more out of your Black Friday ads and more.