For digital marketers, creating stunning visual assets for content marketing is part of the daily grind. Here we've collected the 25 best free design tools that could help you create the most beautiful visual content for your clients.
Amidst all the high prices of digital products, there are still awesome free design tools that you can use online. These tools would help you in your journey to becoming the design whiz that you ever dreamed of.
25 Free Design Tools
Creating visual content is the main goal, which means you need to create graphics. But everyone knows the complicated process of doing such, especially if it is not your expertise or you do not have the proper background for it. These simple free design tools and templates will help you in pushing through your goal on a much more accessible platform. The best part of utilizing it is that you can always do customization here to fit your choice of branding.
Free Design Templates
Canva is a famous creative web design tool that is 100% free. Need to create a Facebook ad, a wedding e-invite, a resume or a Youtube thumbnail? Canva has it all. Its ready-to-use free design tools and templates make it super easy for non-designers to quickly create a nice banner or any possible graphics you need. It uses a straightforward drag-and-drop process until everything looks good together, depending on your choice of images and designs. Play around with its wide array of free photos, font styles, and colors and you will surely come up with visual content that will quickly grab your readers' attention.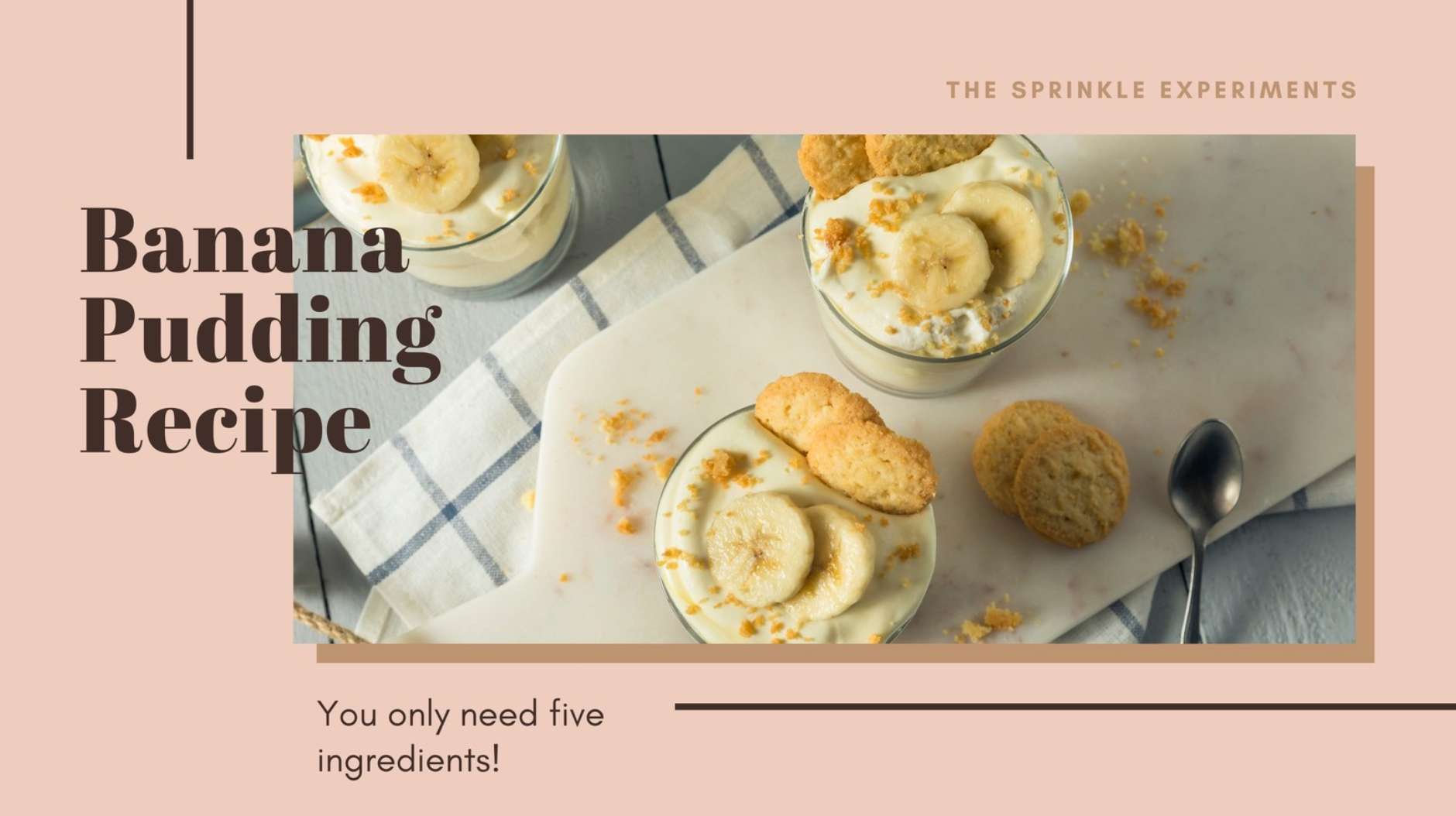 Freepik is a website where you can find and download free, usable graphics—including vectors, photos, and PSDs.
Another site that they own is called Wepik (a design tool similar to Canva), which provides users with templates for creating designs quickly so they can create stunning visuals without having to spend money.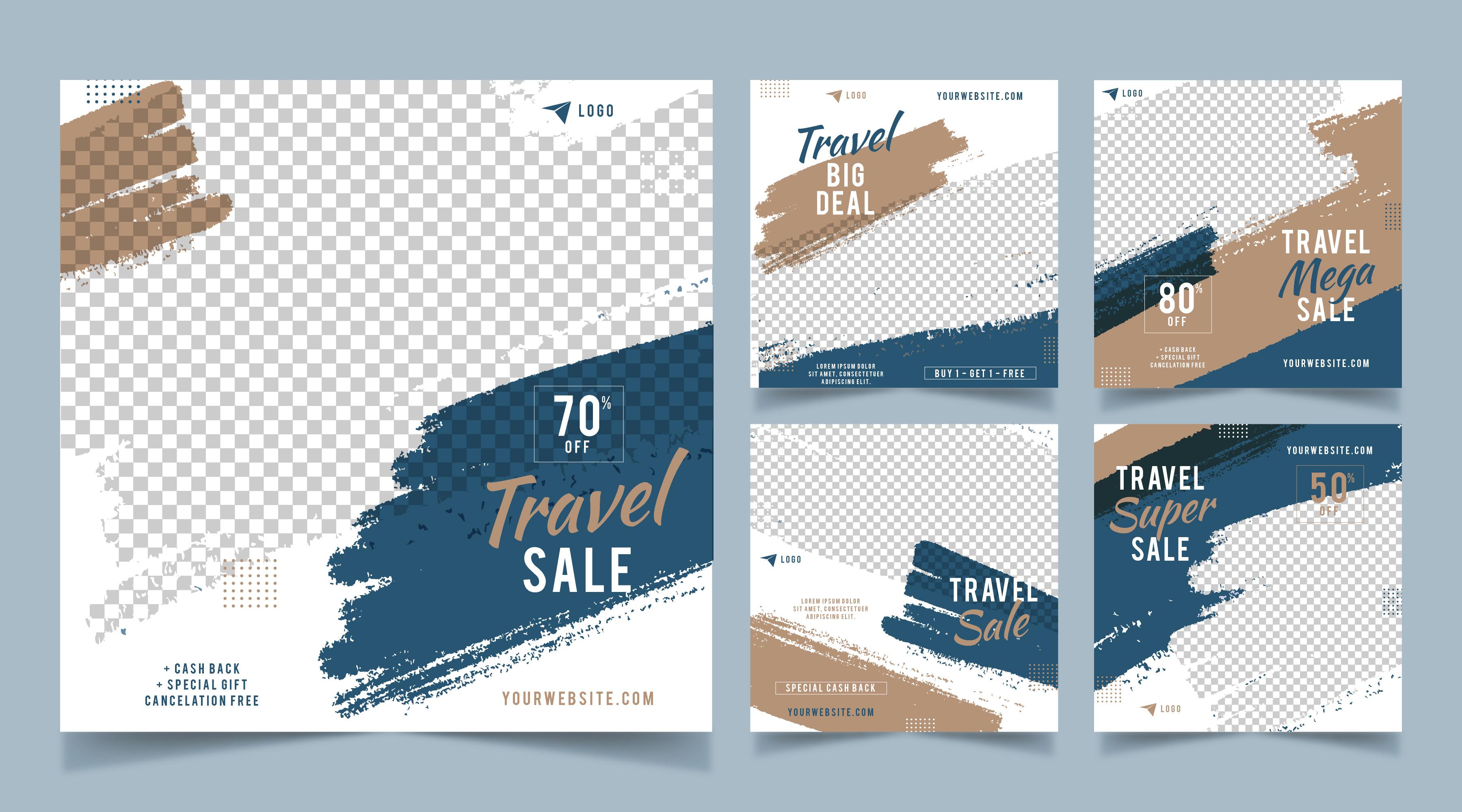 Free Font Tools
Do you need the perfect font blend for your article? Fontjoy uses machine learning to suggest two fonts that would go together with your content. If you are a designer, font pairing is a common problem and this free tool makes it very easy for you to find great combinations of free design tools and fonts. It provides font suggestions that would help you get a better view of how they look if paired together.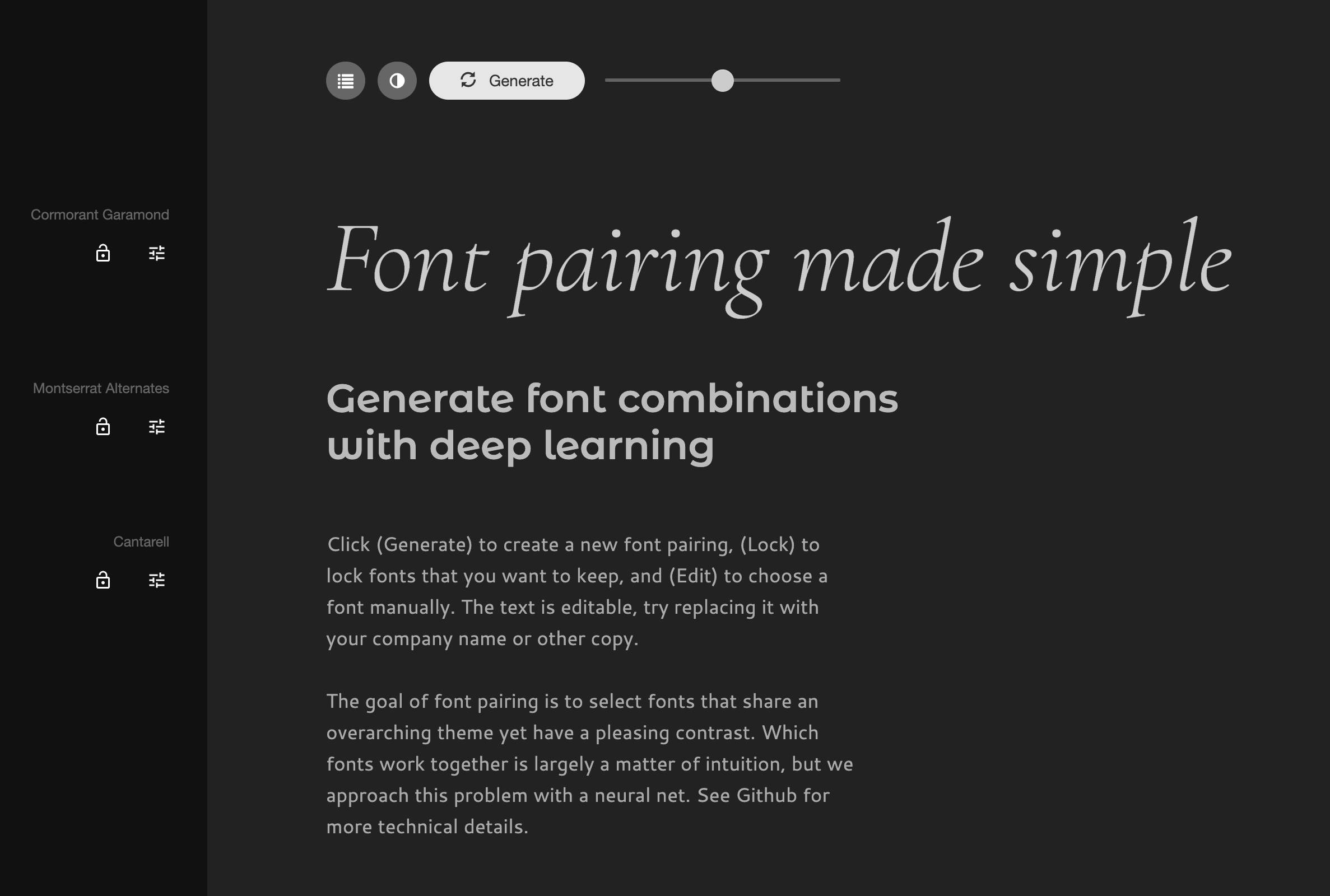 If you are after the quality typography for your next project, you must check out Google Fonts. This directory of fonts makes it easier for users to add a font to their website in just a split second or download it to their desktop to be used later. All available fonts are open source. This means – users can improve, customize, innovate, and share them as they see them.
Have you ever come across a font and thought, "That's exactly what I need!" With WhatFont, you can quickly name the fonts used on the web pages just by hovering on it. This free tool can be installed via a Chrome extension so you can easily use it whenever you encounter great-looking fonts online.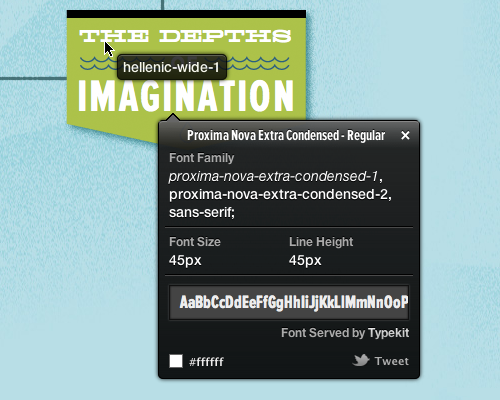 If you're looking for unique font styles to make your designs stand out, then these three are the best sites to go. They offer up a wide array of various fonts, from formal to funky designs. Simply browse their list of fonts, download the ones you like, and follow the instructions to install the font on your computer.
Have you ever felt stuck between two fonts of your choice? With Tiff, you can always select and have that two variety of fonts that you like, as they can overlay against one another. This can likewise make you spot the difference between the two. You can easily compare the letters as well, capitalized or lowercase as they may be.
PlaceIt is a library of free mockups, designs, videos, and logos. Starting a new t-shirt business? Get cool t-shirt design mockups and modify them to your heart's content! All you need is your brand logo, apply it to thousands of merchandise mockups, and voila – you now have your own lifestyle photos to use for your business!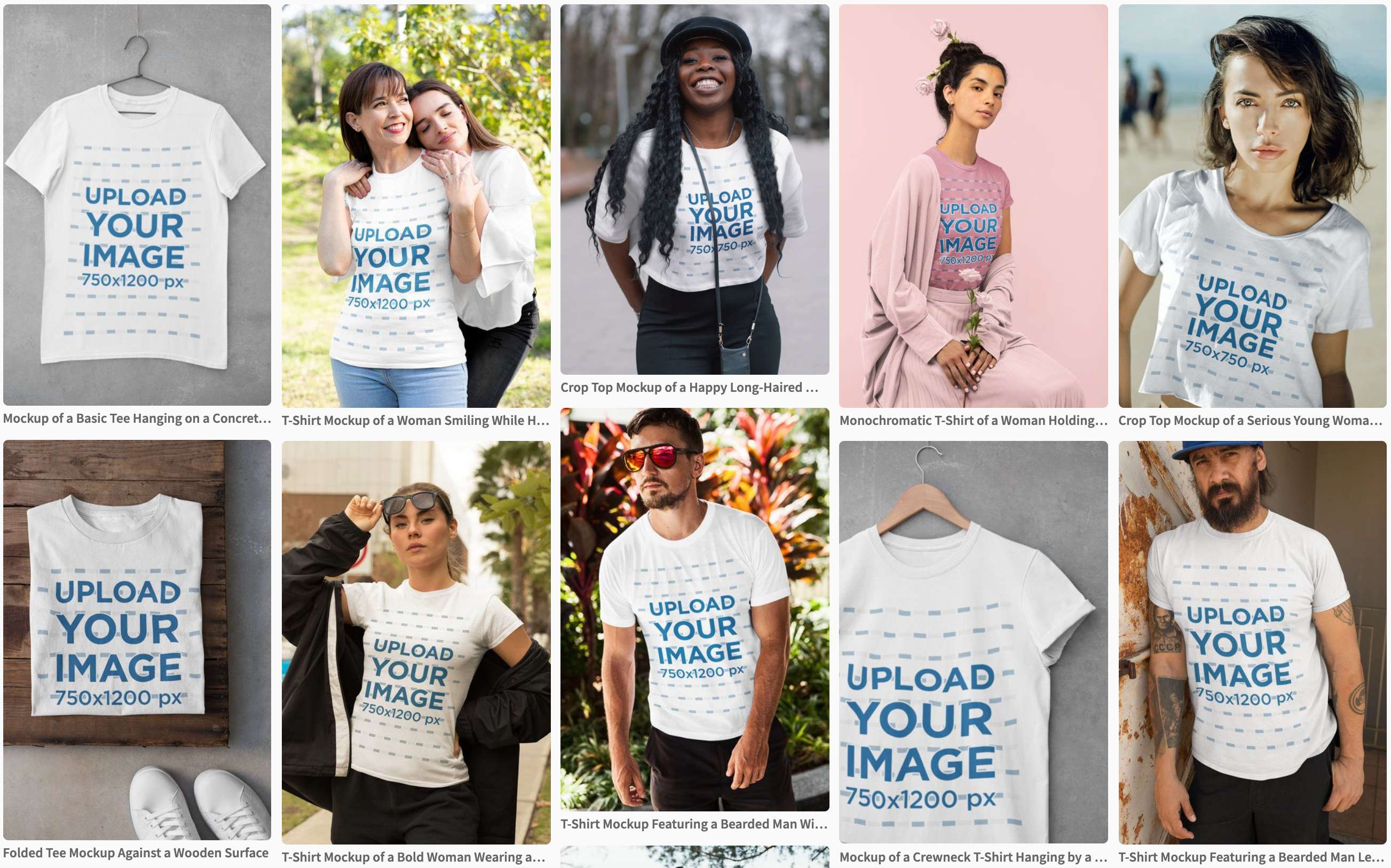 Free Color Tools
The color palette is one of the essential parts of web designing. Deciding on what colors to choose may seem simple to some, but the truth is there are only a few people who luckily have the eye in finding the right color combination for a design. And that is where Coolors comes into play. Just search for the principal color that you want for your color palette and presto! You'll instantly get recommendations of what colors to use. This includes their respective HEX codes so you can go ahead and start using it as your brand palette.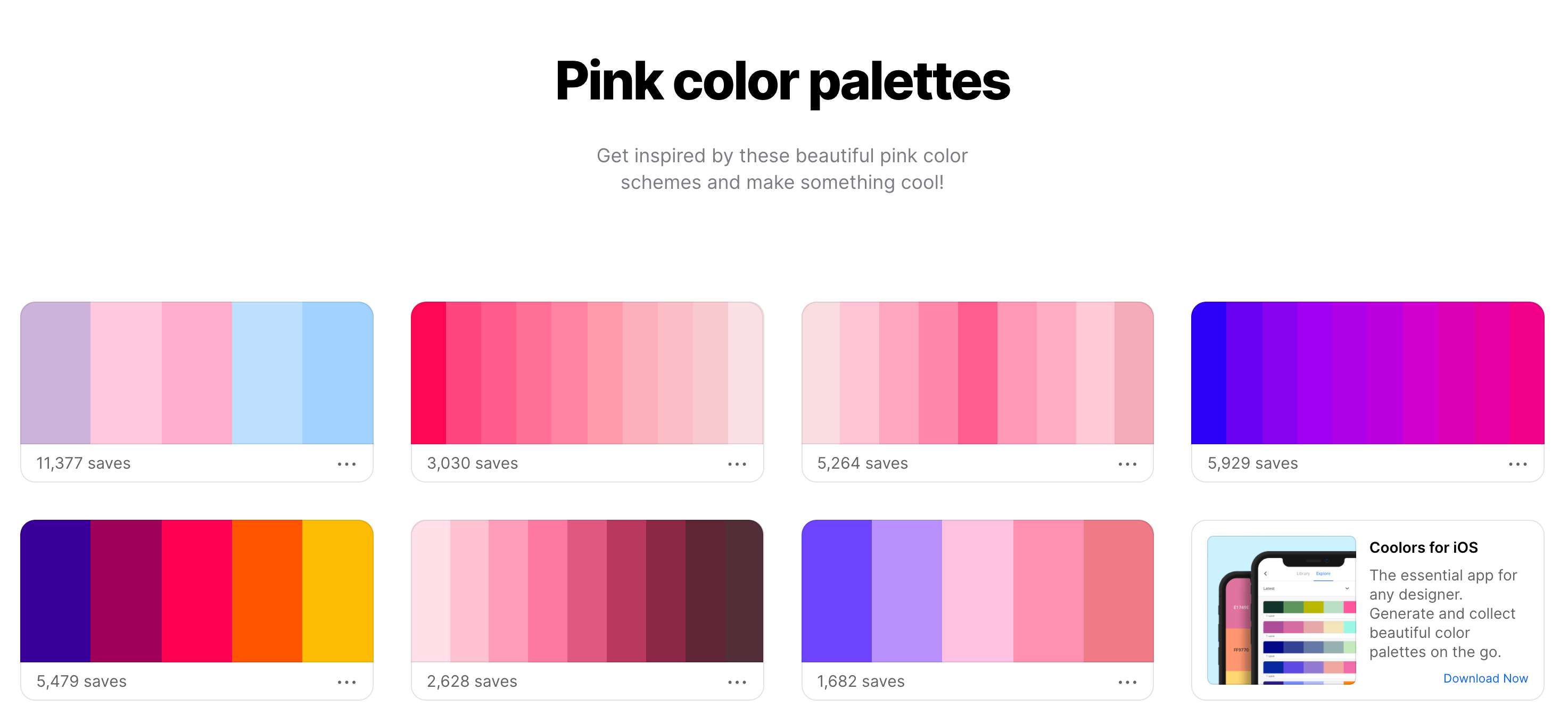 ColorZilla is an excellent tool for color-related needs – be it simple or advanced. You can use this by simply pulling up the HEX code for a specific pixel on a page. Likewise, you can utilize this as you analyze DOM element colors or uncover information of elements such as name, class, id, and size; this tool can amazingly handle it all. This is available or can be used as a Google Chrome Extension or a Firefox add-on. ColorZilla has quickly become one of the top favorite design tools of online users.
Free Photo Editing Tools
Want to quickly enhance your photos to make them Instagram-worthy? Then BeFunky is the way to go. Aside from photo editing, this online tool also allows you to create a collage or build banner designs from scratch. It has a great user interface and very easy to use!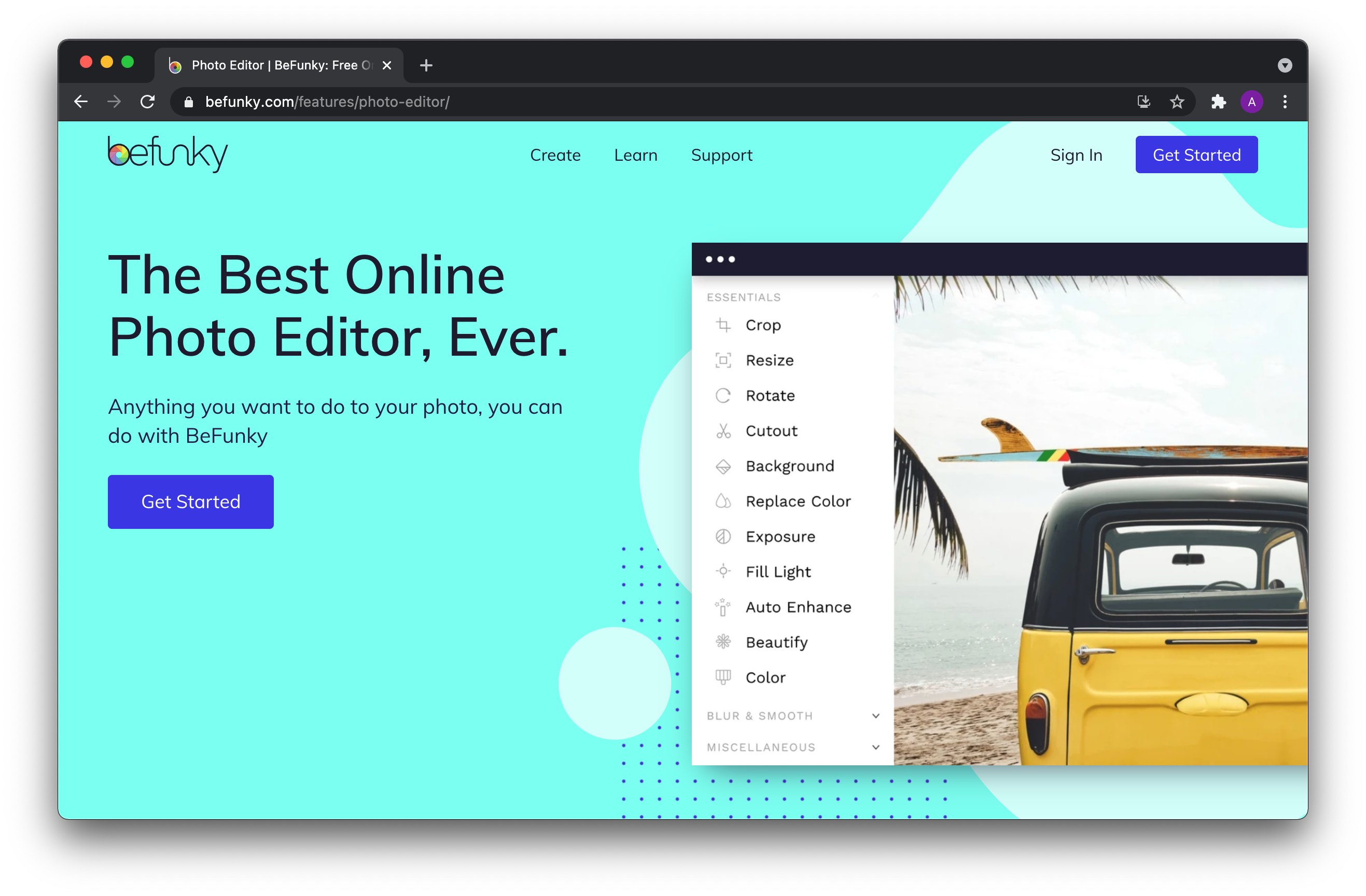 Want to turn portions of your video into GIFs? Upload them on Giphy! Giphy has a massive collection of GIFs — free to embed anywhere on your website!
Adobe Spark allows you to create and share graphics, web pages, and videos. It's a free online design tool that will give you access to thousands of free photos and icons. In addition to that, there are a ton of branded templates, fonts, themes, and other design assets. You'll also have the chance to animate your designs and create GIFs as well!
Free Stock Photo Resources
If the native search engine for Creative Commons is not giving you the results you want, check out Vecteezy. While it offers similar content, Vecteezy has an algorithm that puts recommended images right at the top — giving you a much better user experience.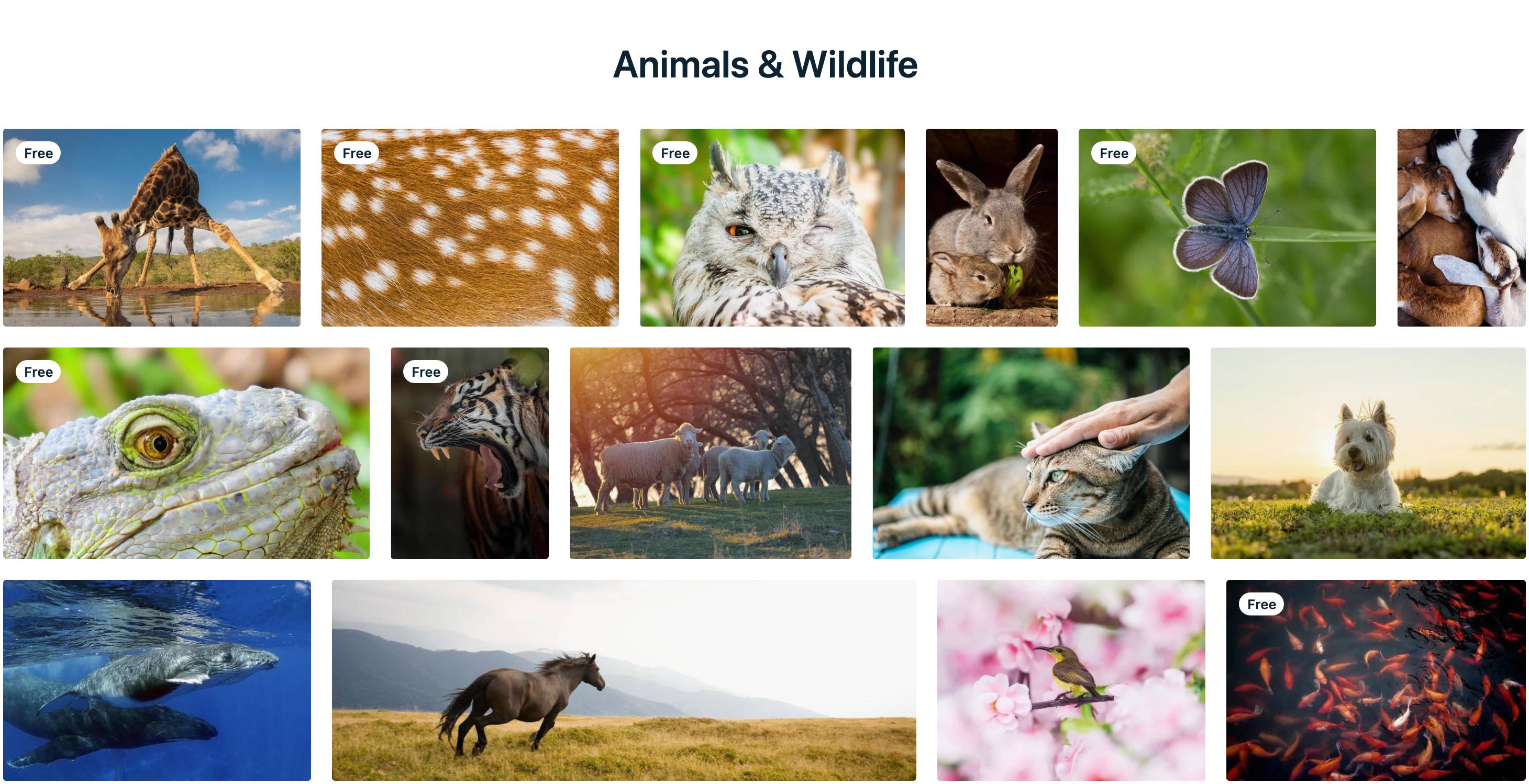 If you're having trouble looking for stock photos for your next design, look no further. HubSpot offers a lot of free stock photos that you can literally use anywhere. All you need to do is download, and you're good to go!
HubSpot also created a special holiday-specific set of stock photos for you to use, which you can easily access. This set includes photo packs exclusive for special occasions such as Halloween, Thanksgiving, Christmas, and New Year.
Unsplash is great for users who are after high-resolution photos with an inanimate object or any kind of scenery. No attribution is needed with Unsplash. The photos available are high quality that is why more than 100 million photos are downloaded for free from Unsplash each month.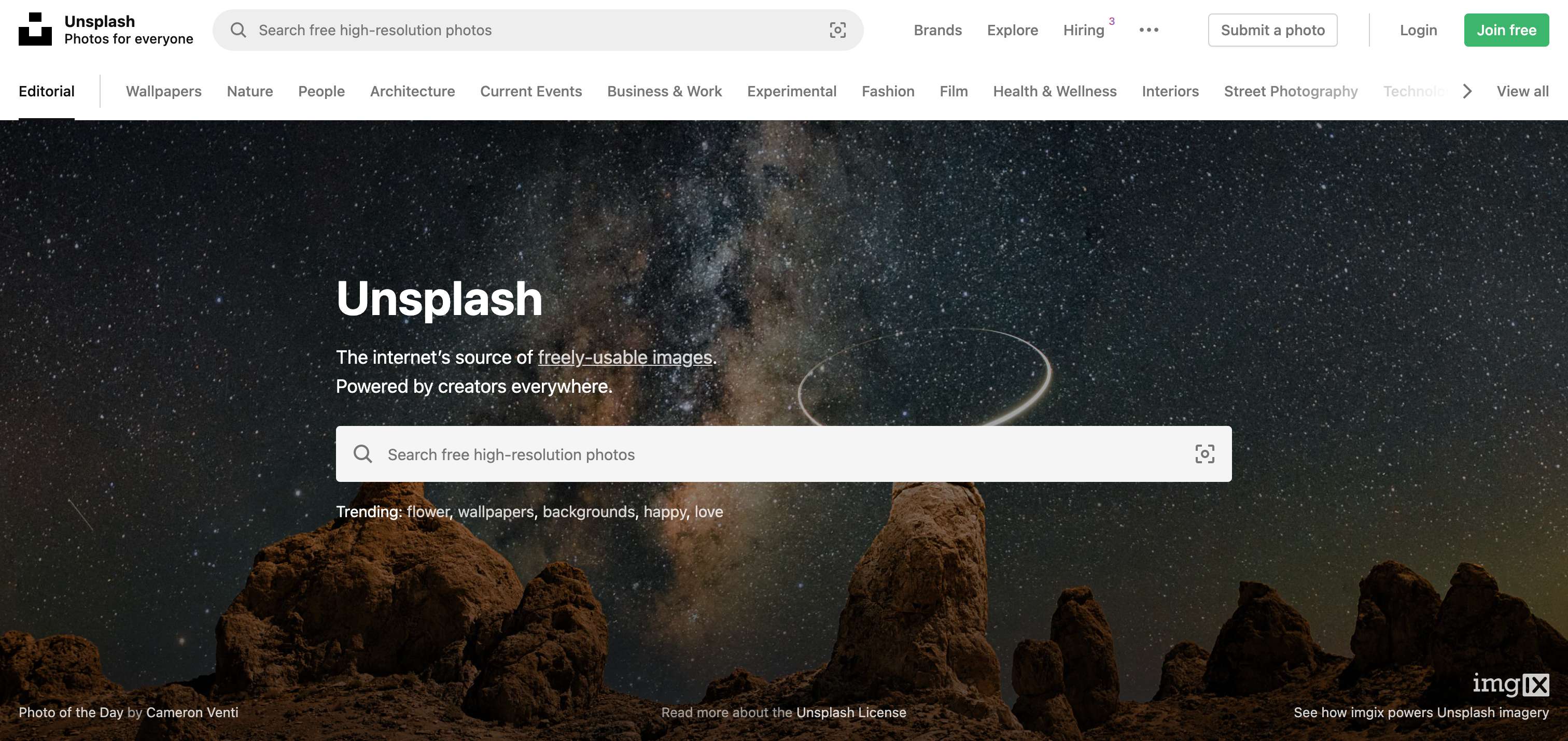 Tools for Infographics, Mockups, and Charts
If you're looking for more than the usual plain visuals, then you must be interested in making interactive infographics. And on that note, Infogram is the right tool for you. This online design tool quickly adds graphs, text, maps, and videos without delving into a design program. It also has built-in social sharing tools right into the infographic, so you need not worry about making a customized Pin-It button. That's a genuine feature of Infogram that makes it more interesting to use.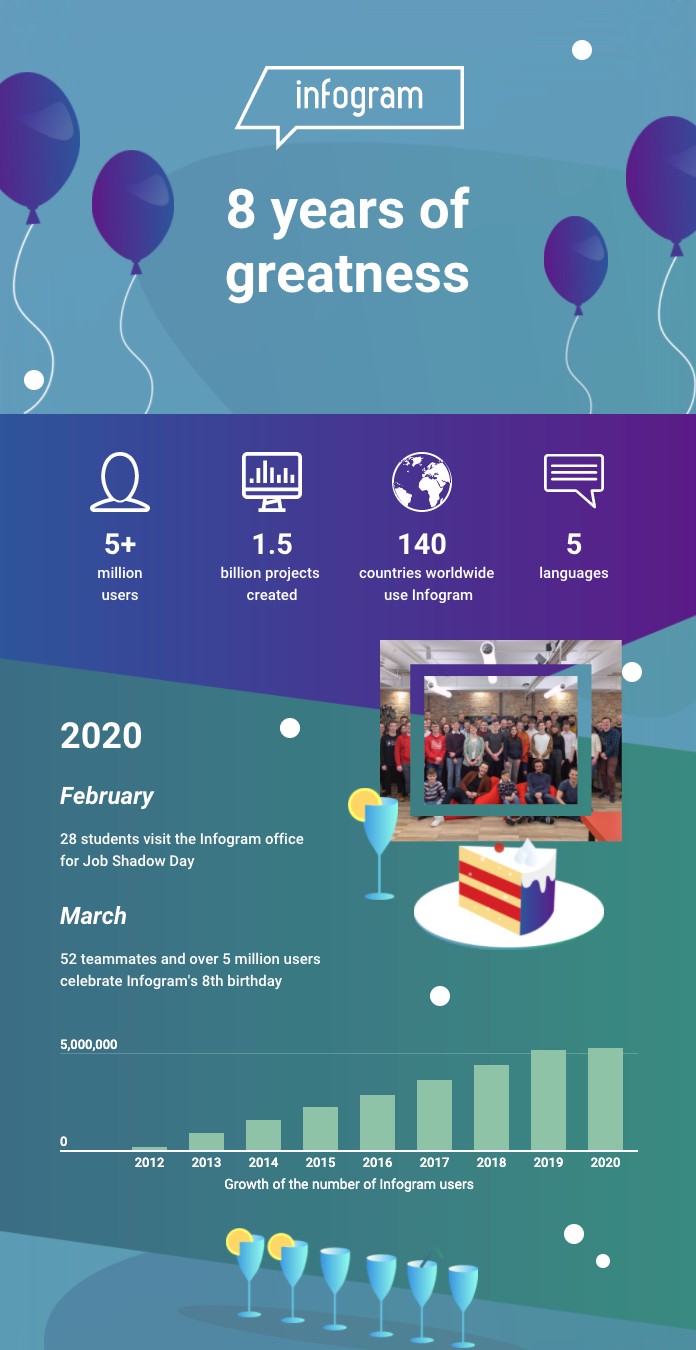 Venngage is a free online tool maker of infographics. It can produce charts, reports, and top-notch data visualizations. Through this tool, you can start with a simple template and then customize its look to fit your brand. Under its free plan, you will have limited chances of the number of image uploads and designs you can do. However, there are more plans which are considered advanced with premium feature sets.
If you are creating digital content with capabilities for presentations, more data visualization, infographics, short videos, and social posts, then check out this fantastic tool – Visme. With this online tool, you can have a maximum of 5 projects, 100 MB of storage, plus easy access to a library of free templates for more projects such as flyers, ebooks, logos, and more.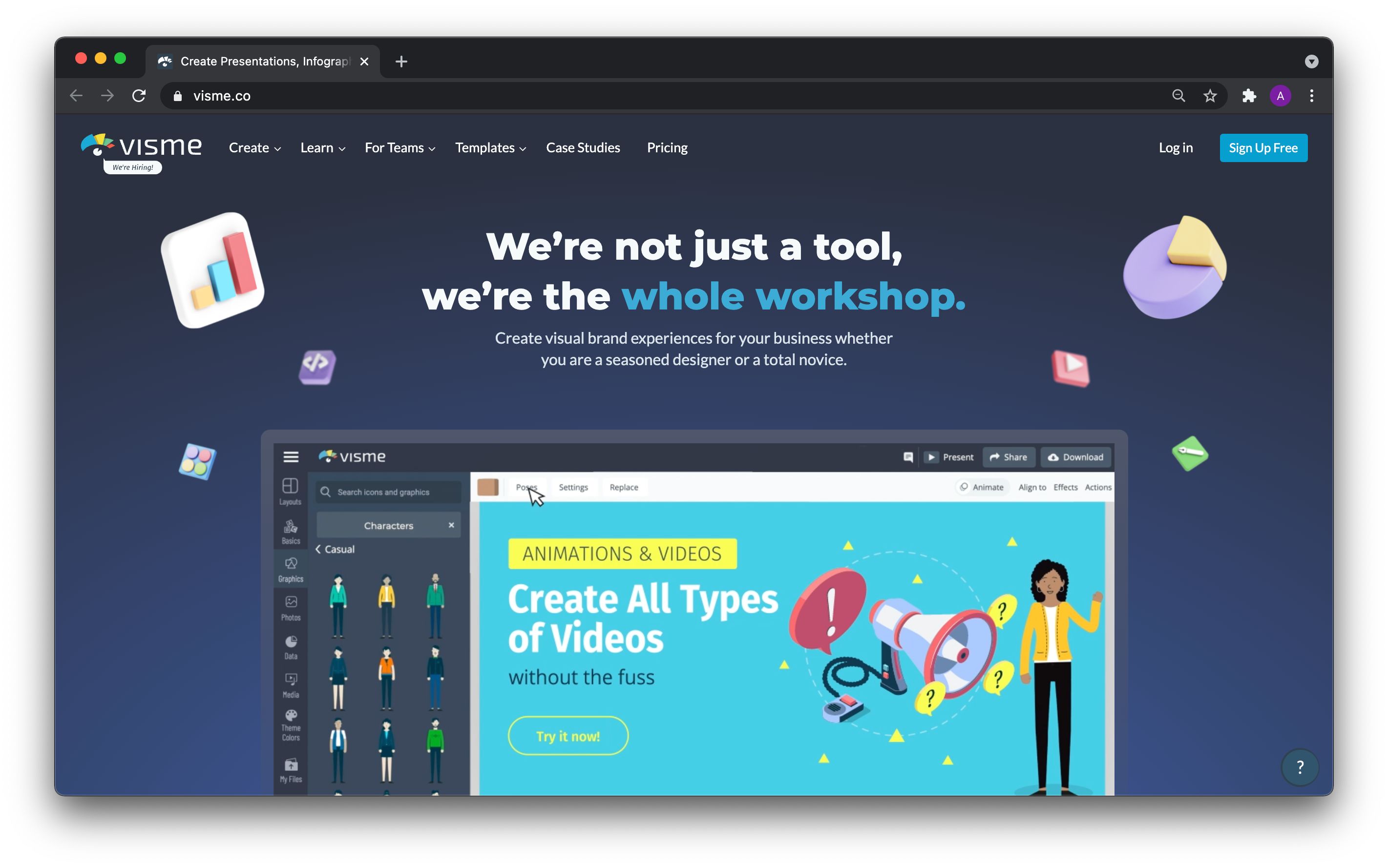 Your designs' needs vary, which sometimes leads to your search for a prototyping app. This kind of software can be used to turn your ideas, be it an app or a website that you have formed in your head, into a tangible reality. While there are other options available in the market, only two tools really deliver ease of access and functionality: InVision and Marvel. Although they are known for having advanced and paid plans, you can actually get started with a 100% free plan. Check these two for your immediate prototyping needs.
Drawing Tools
Say goodbye to your Microsoft Paint drawings and say hello to the upgraded and professional Google Drawings. To use, simply login using your Google Account and start creating your drawings online.
One of its excellent features is the invisible background, wherein you can create custom shapes that can be pasted easily on top of your other marketing collaterals. You can also collaborate with any other user by simply sharing the drawing like any other Google document.
Final Thoughts
Remember that you don't need to be a professional designer to create stunning visual content for your marketing materials. All you need are great tools and an eye for great design. And why spend a dollar or more when you can achieve the same results for free?