Are you passionate about improving your agency's marketing and growth in 2022? Does managing your current clientele leave you with no time for your own marketing needs? Are you struggling to rank for keywords relevant to your unique offering? If you answered 'yes' to any of the questions above, your agency might need to automate your marketing.
There are obvious reasons a company should choose your agency over others available, but if information that is key to the decision-making process isn't easily accessible, it may make it more difficult for a business to see your value. Marketing agencies should prioritize their online presence and credibility to ensure a stamp of approval — and a paycheck — from potential clients.
Your agency's marketing and advertising growth is a vital but timely task. You can spend hours creating new case studies, doing outreaches for reviews, applying for awards and badges, and ensuring your marketing communication channels are up-to-date. Agency Vista plans allow you to be recognized as a thought leader in the industry, while getting your agency infront of a qualified audience of businesses looking to hire. Premium and viral plans offer tailored content solutions to put your agency in the spotlight while tapping into third-party credibility.
Here are 5 signs your agency's marketing needs to be automated in 2022:
1. Your Website or Social Media Profiles Need Work
How does your current website and social media profiles look? Does the team page reflect current employees? Is there a gap from the last time you updated your blog or made a social media post? Are you receiving engagement on your content? In many cases, agencies simply just don't have the time to update all of these channels.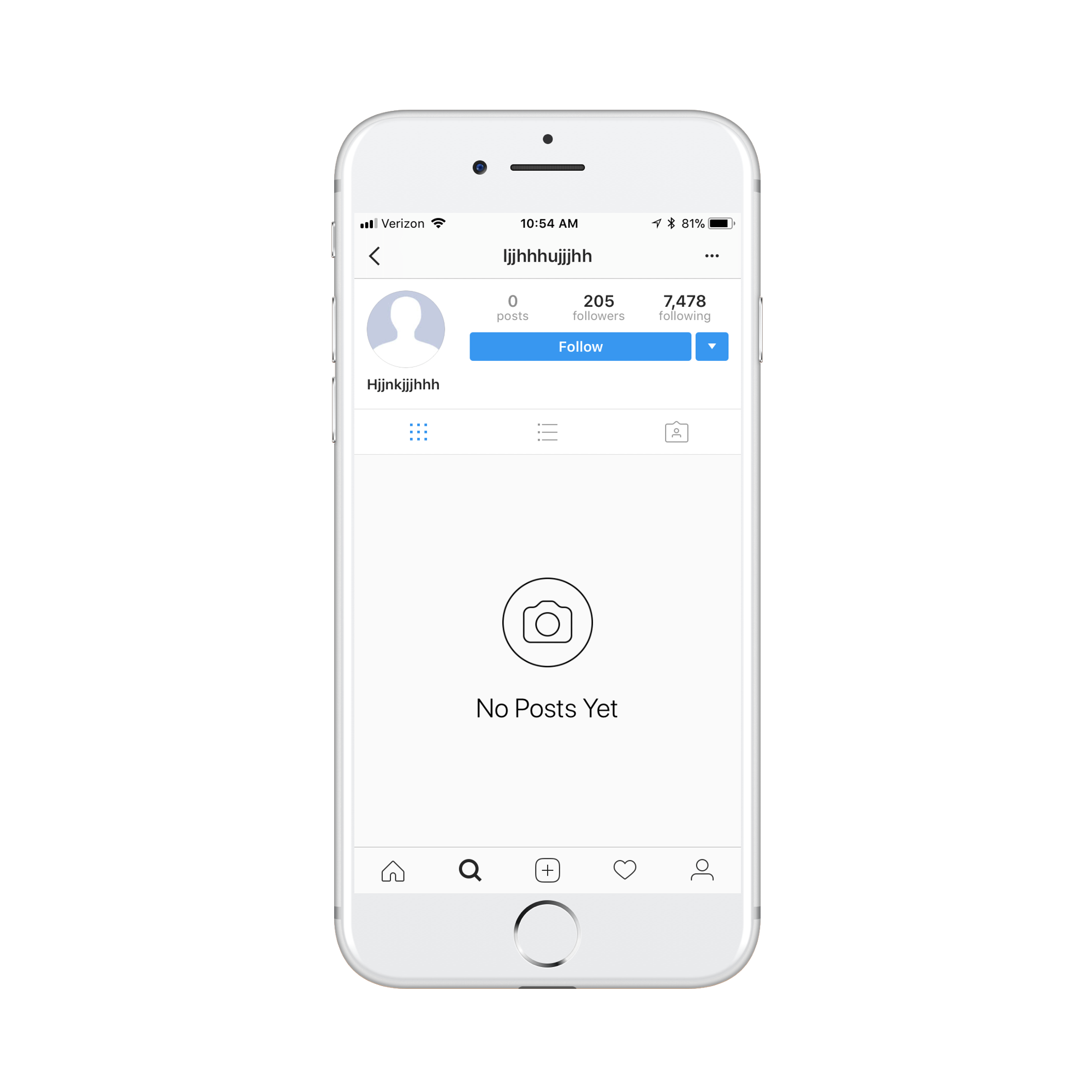 Let's face it; you wouldn't get your hair cut by someone with bad hair, and businesses won't hand over their marketing to an agency that doesn't appear to have a good online presence.
Lack of time and resources leads to a poor representation of the services your agency offers. And it doesn't just give this impression to prospective businesses, but new hires as well. Competition is high for the best talent in the marketing landscape, and recruiting the best minds in the industry is not easy. Can you think of a few examples where you checked out a business's online presence, and it made you reconsider purchasing from them?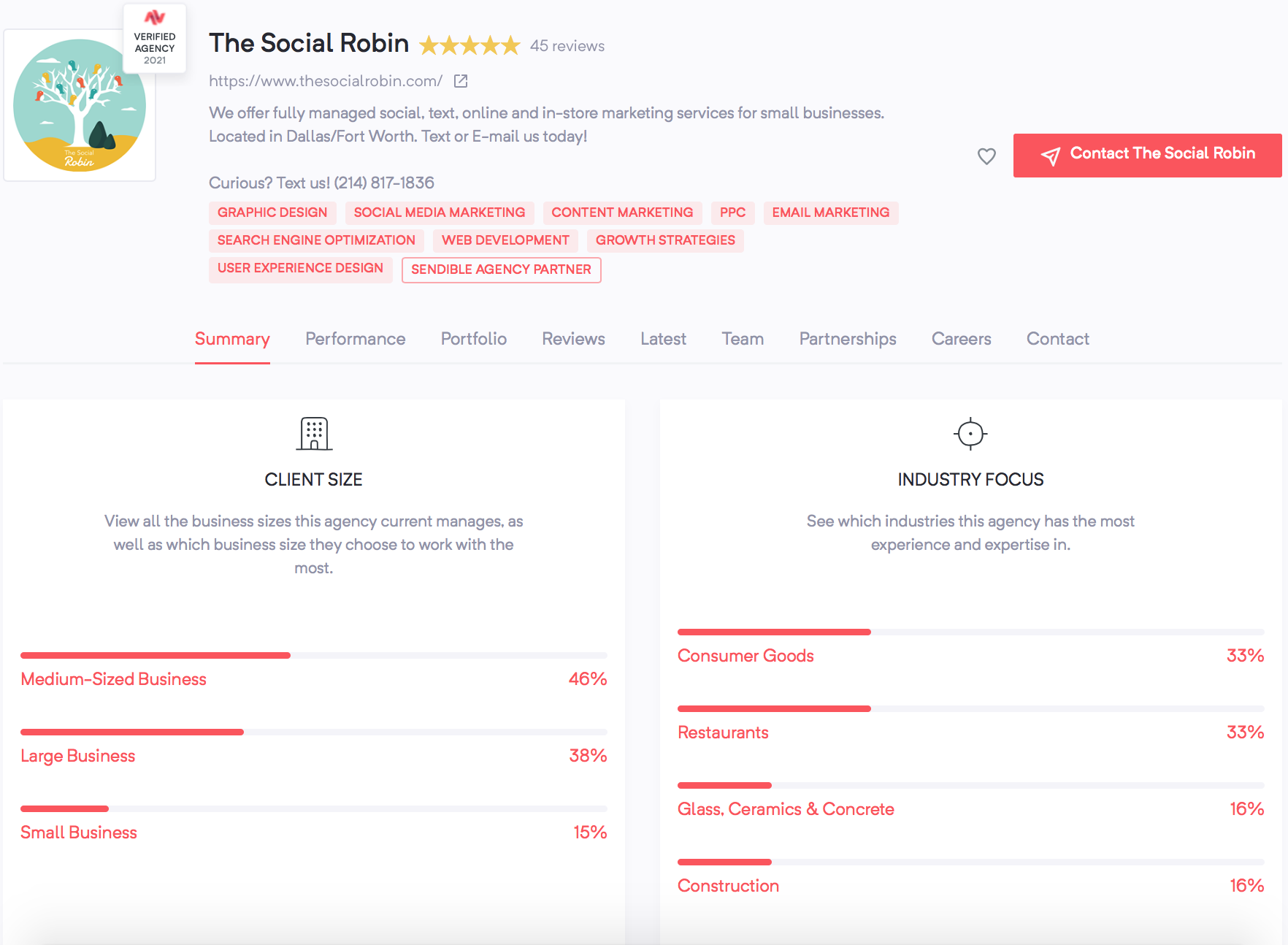 Agency Vista plans solve those pain points by capturing key information in one place and making it digestible to profile visitors. A prospect can consume valuable insights about an agency and have the confidence that they are working with a credible business through Agency Vista's verified badge. By creating a single source of truth for data-driven decision-making, you will generate qualified leads on autopilot while being recognized as a thought leader for your unique offering.
2. You're Getting Leads But They Aren't Qualified 
Marketing agencies oftentimes put their own marketing on the backburner as it takes away time from serving their clients. But, there are thousands of digital agencies available and that number is only rising. It's crucial to spend time on tasks that will make your agency's marketing excel and stand out from the pack every month.
Facebook advertising is a great solution for B2C marketing but not necessarily for B2B targeting. Often, the email addresses you have access to are business emails and don't match up with a Facebook profile. This typically results in a high number of leads or traffic, but from an unqualified audience.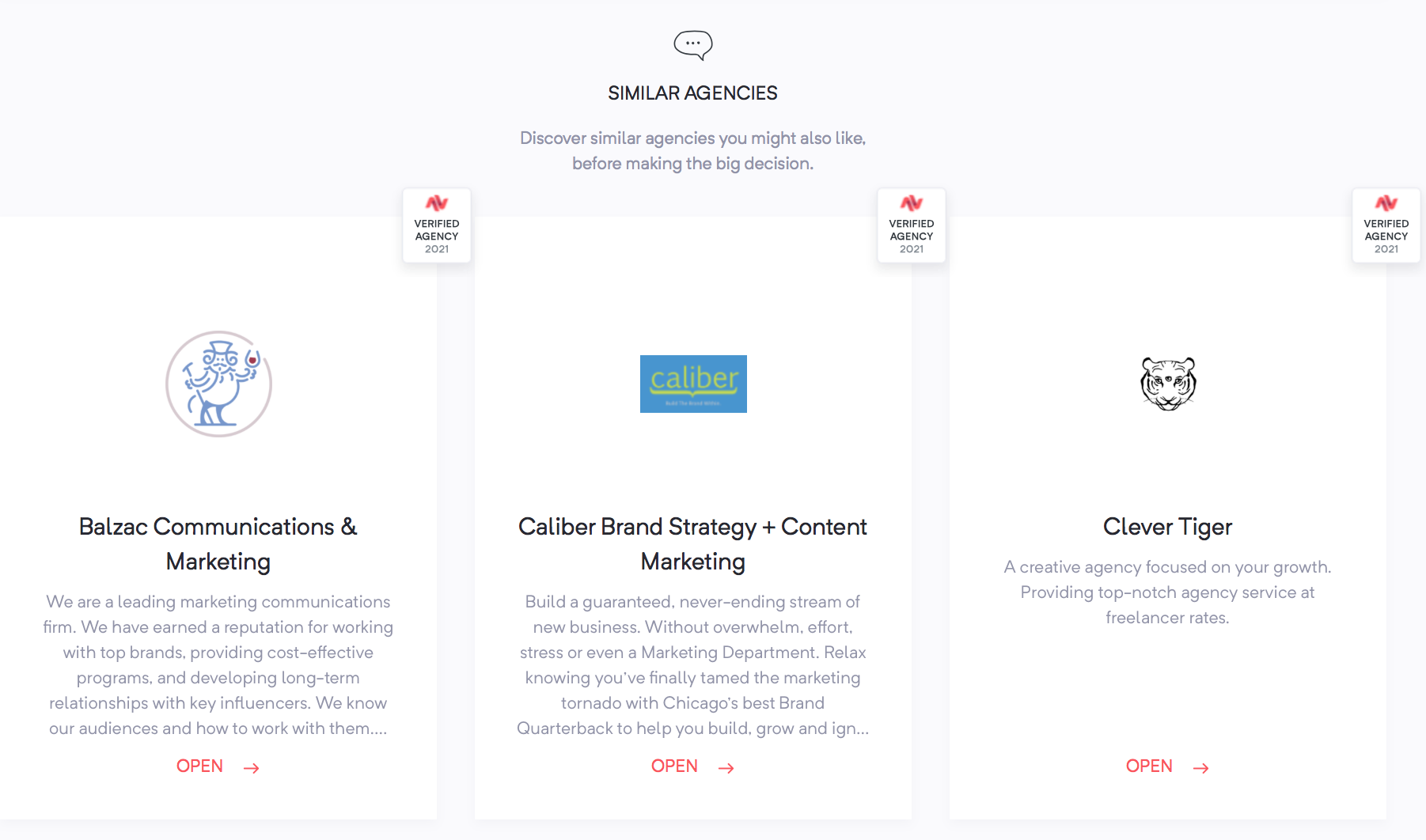 Agency Vista's network of over 46,000 marketing agencies in 230 countries has a unique 'Recommended Agency' feature to solve this problem. As part of the premium and viral plan, agencies will automatically appear under similar agencies' profiles. This allows an agency to acquire prospects right from their competitor! Additionally, agencies on the premium or viral plan will have this feature disabled from their profile to eliminate driving leads to their competitors.
3. You Create Great Content But Nobody Reads It
Did your team spend time crafting the perfect piece of content only for nobody to engage with it? Information overload is a very real problem in 2022. As of January 2021, there were 4.66 billion active internet users worldwide – 59.5 percent of the global population. The reality is the people you are trying to reach are bombarded with immense quantities of marketing material, most of which they tune out and little to which they actually trust.
Content that drives actions results from having credibility in the industry and getting it in front of the right audiences. With company websites and guest blogging, almost anyone can publish content. There are obvioulsy key benefits to "owning" your space in the digital landscape, especially from a search engine perspective.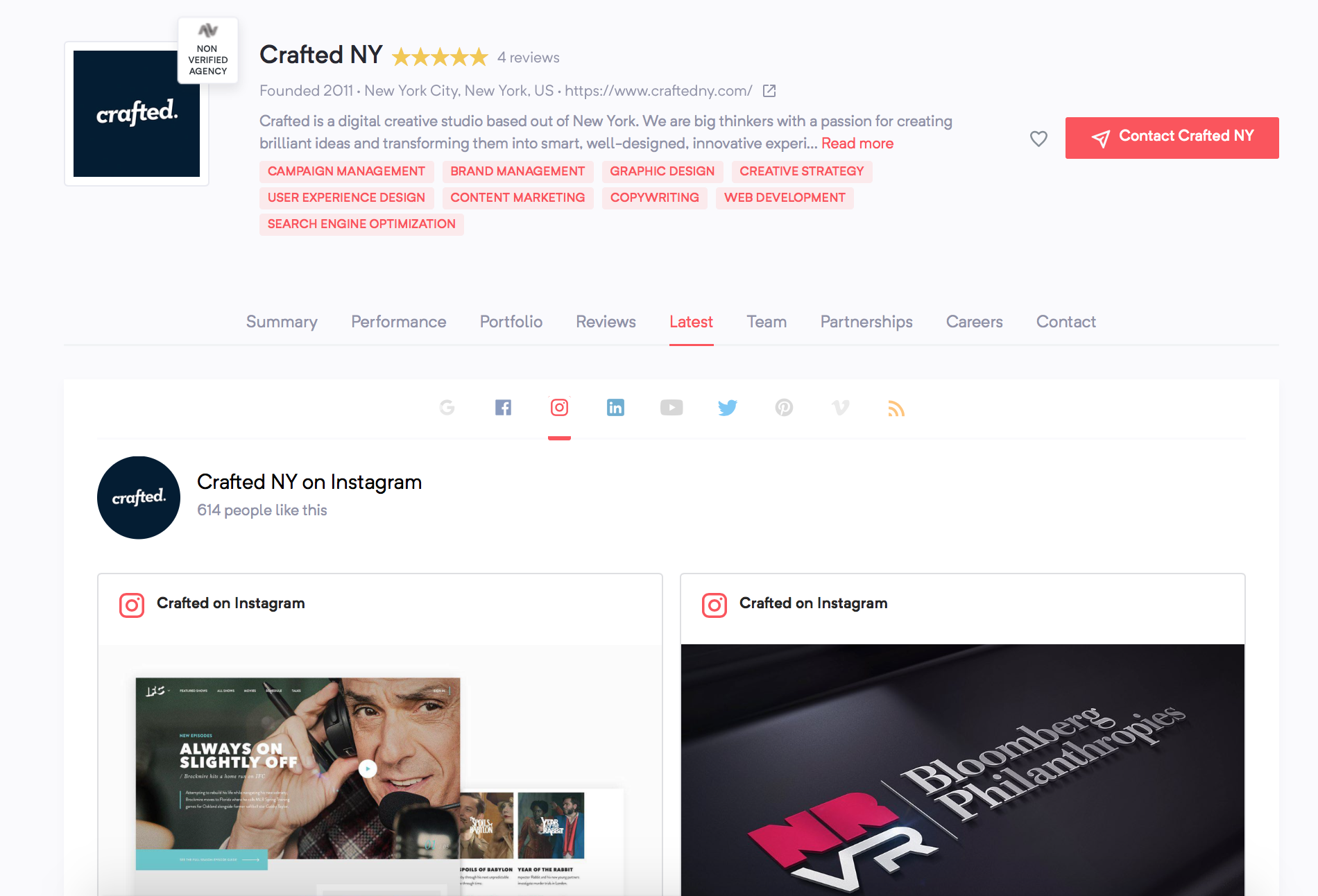 Agency Vista profiles allow agencies to integrate their social media channels and blog on their account so profile visitors can connect with their content in real-time.
But in 2022, agencies need to have third-party credibility. The answer is simple: third-party validation that provides "social proof" that you are not only relevant but also experts in what you claim to do for your target markets. The bottom line is that establishing and continually increasing credibility is essential for nearly every professional and business owner today.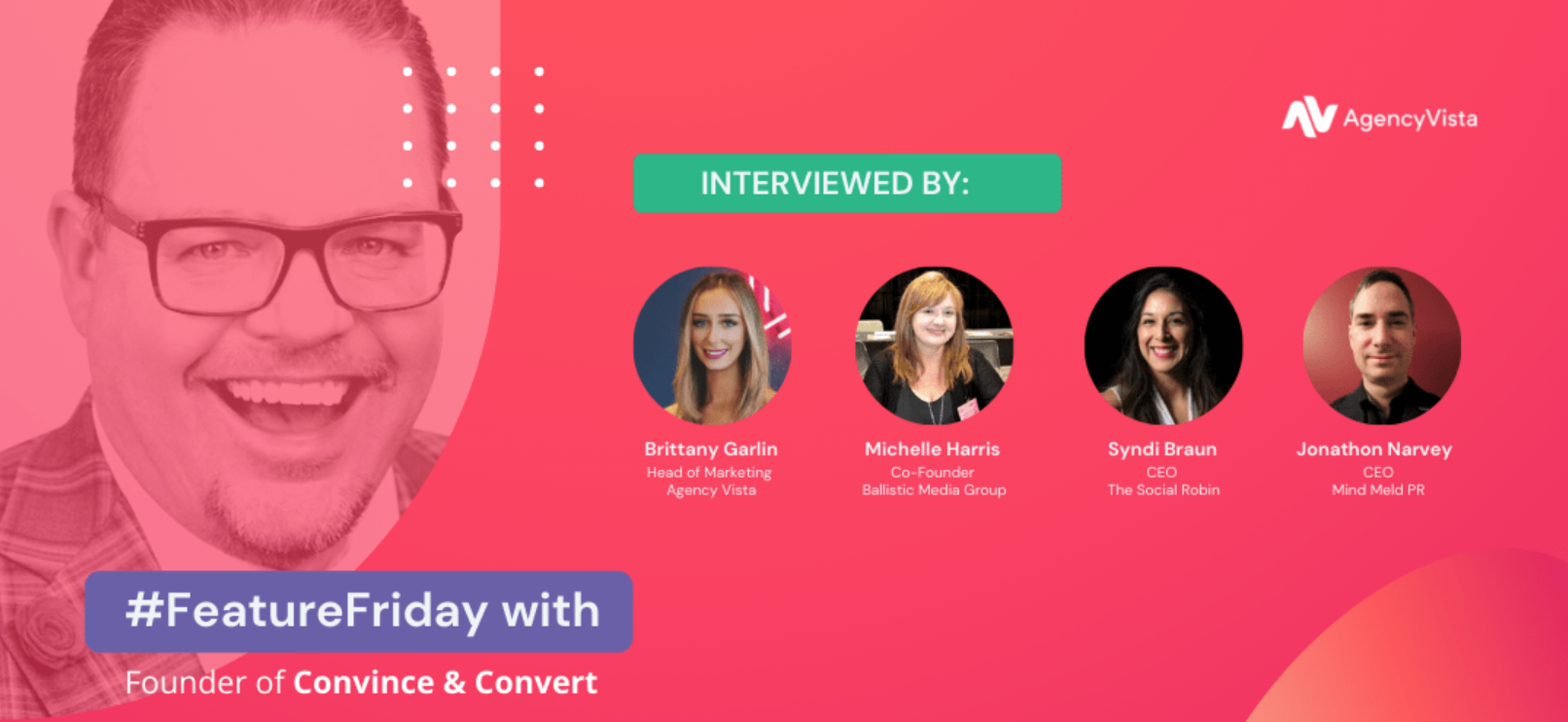 Agency Vista premium and viral plans offer a 'monthly inclusion' feature which helps agencies tap into third-party credibility at a massive scale — which is key for fostering thought leadership for your agency without spending a significant amount of money on public relations. 
Ready to take your agency's marketing to the next level? Check out these 4 hacks to help you save time and be more efficient. 
4. Your Agency Isn't Ranking on Google For Relevant Keywords 
Google processes over 3.5 billion searches per day, and that number is only growing! The keyword 'digital marketing services' has about 2,650,000,000 results on Google alone in 2022. If your agency is lucky enough to rank on the first page for a relevant keyword, it most likely results in a high volume of traffic, but the audience may not be the most qualified. 

On the other hand, businesses tend to view company-generated communication as biased, so you'll lack credibility even if you can rank for those keywords. If an agency boasts about an accomplishment or accolade, businesses typically take it with a grain of salt. But, if a credible third-party source provides the information, it is viewed as more trustworthy due to the vetting process and perceived standards of the publishing entity. 
The first listing on Google is invaluable real estate — you can use it to drive prospects to dedicated pages to cultivate action. That's where Agency Vista's 'Premium's List' feature comes in — these lists offer a tremendous SEO boost to your agency's marketing.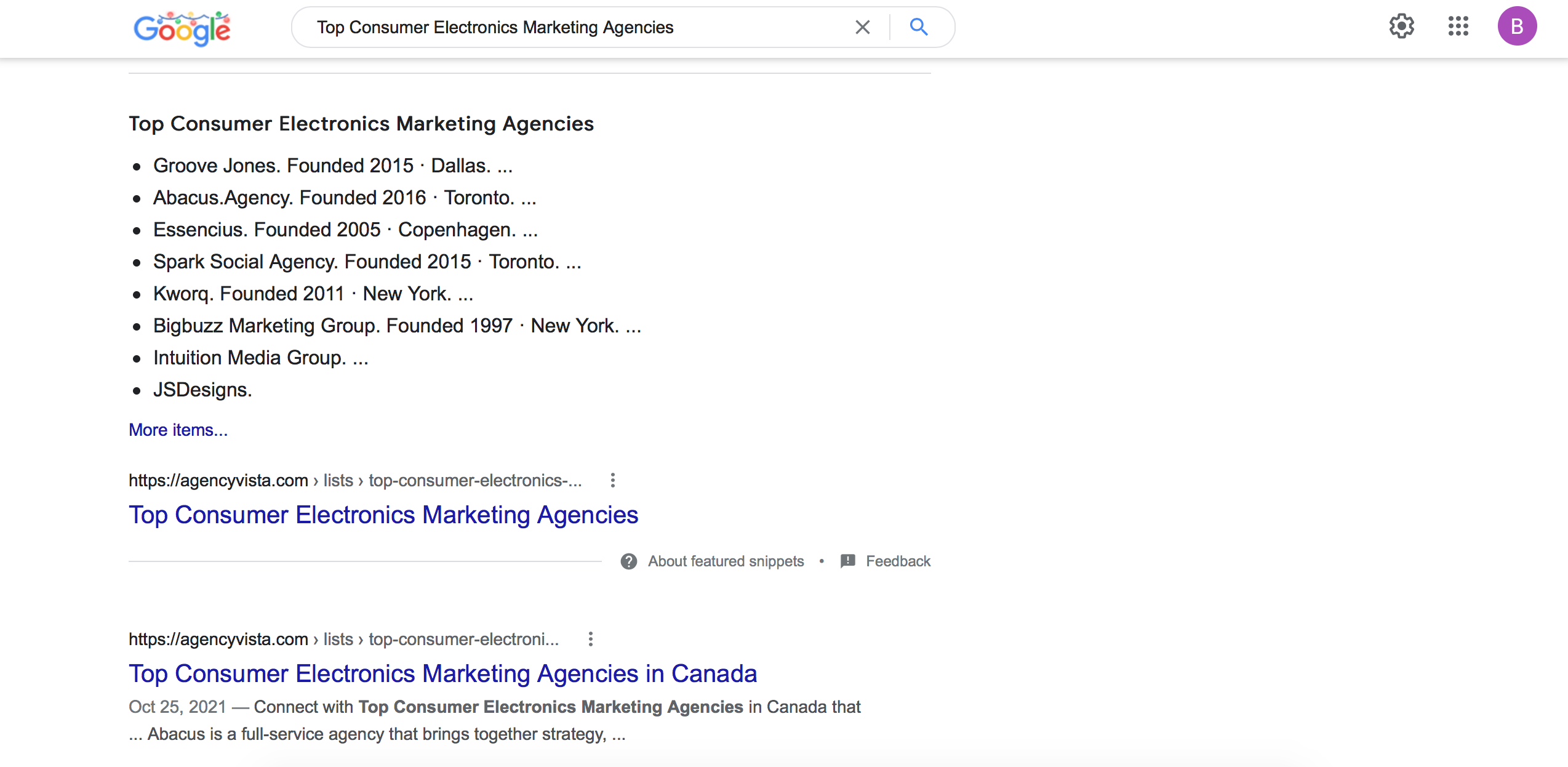 This unique placement is a key benefit to premium and viral plan members as 70-80% of people ignore paid search results, choosing to only click on organic search results. So, not only are you ranking for keywords relevant to your agency, but you also are establishing third-party credibility while doing it. 
5. Your Agency Lacks Credibility and Client Referrals
The hard truth is, due to the COVID-19 pandemic, your agency is not only competing with others in your neighborhood but with agencies worldwide. It can take up a significant amount of time to build up your agency's marketing and credibility for a specific location, let alone for the country or within a specific industry.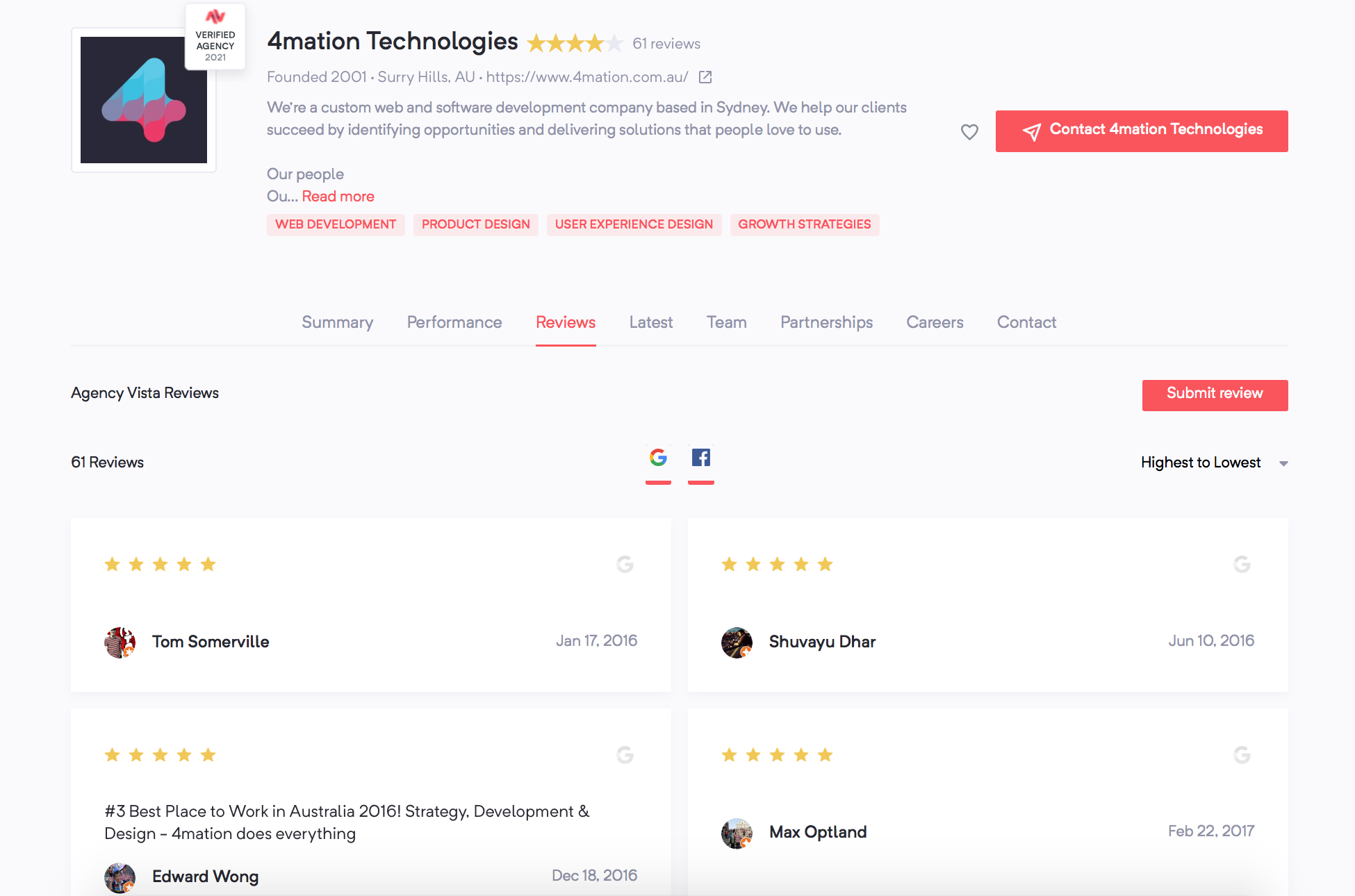 One essential factor that can lead to success in fostering social proof is utilizing online customer reviews. By building a stronger online presence this can help improve key business relationships with both current and previous clients. It is a particularly important strategy for marketing agencies as it can provide an edge over competitors who do not use or have any client reviews.
"Trust is the currency of referrals and few things build trust more than credibility. In fact, your organization's growth depends on it," says John Jantsch, author of a popular book, Duct Tape Marketing: The World's Most Useful Small Business Marketing Guide.
Agency Vista profiles allow agencies to house reviews from current and previous clients to foster social proof and credibility. Need help launching your review campaign? Verified agencies can tap into the complimentary reviews as a service (RaaS) program and sit back while Agency Vista collects trust-inspiring reviews for your business. 
Interested in learning how other agencies are building credibility? Find out how The Social Robin utilizes Agency Vista to build their brand. 
Try Agency Vista!
Agency Vista is the largest marketing agency network that powers agencies to scale their marketing and build key business relationships with confidence. Our plans offer the most complete and flexible solutions for agencies of all sizes, from enterprise, small and medium-sized, and startups. Increase your brand awareness, elevate your online reviews, and connect with qualified businesses on Agency Vista!