Does your email inbox need a digital revamp? I know you may be thinking "not another newsletter," but just wait, I promise it is worth your while! As a marketer myself, I often find an influx of newsletters in my inbox that I don't remember subscribing to that provide irrelevant information for my current needs. But the best digital marketing newsletters are well-worth your time and will justify the space they take up in your inbox.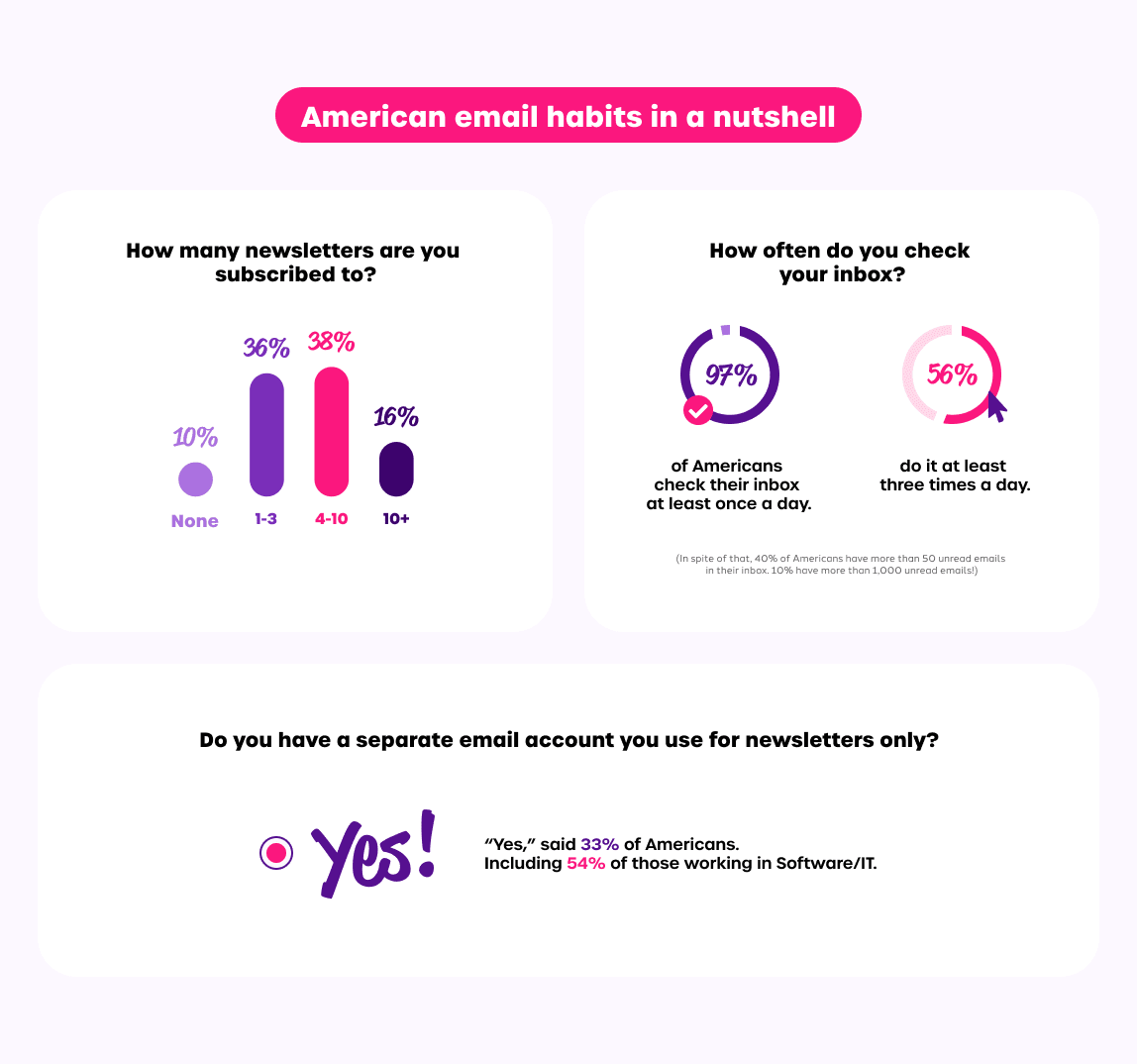 Ideally, we all wish that we could read every blog post, product update, and trending social media post. But, who has the time? That's why subscribing to the right newsletters provides you with an overview of concise information that we can consume quickly. Keeping us on top of our game while leaving us enough time to get our most important work done.
Agency Vista strives to be a valuable resource for top agencies, which is why our team has reviewed the best digital marketing newsletters you should subscribe to in 2022.
Why Marketers Need to Clean Out Their Email Inbox
Before we jump into the best digital marketing newsletters, it's important to spend some time cleaning out your inbox. Research has suggested that digital clutter can impact your productivity in the same way a messy workspace does.
The first step is to focus on what information is important for you to consume (and how often). This encourages you to think more deeply about your relationship with newsletters. Here are some questions to consider:
Are there platforms or tools you are using that you will need to stay up-to-date on (i.e., MailChimp, Canva, Hubspot, Vista Social)?
What are the day-to-day services that you provide (i.e., email marketing, social media marketing, digital advertising, branding)?
What social media networks updates will be important for you to know (i.e., Instagram reels feature updates, TikTok updates, YouTube trends)?
Tips for Cleaning Out Your Email Inbox
You may have heard the famous saying, "out of sight, out of mind." However, this isn't the best motto to have for organizing your emails. This approach can easily lead you down the wrong path. Instead of burying emails in a complicated folder system, just delete them and unsubscribe. Most likely, moving an email into a folder results in you never remembering or seeing it again.
To get started in cleaning out your email inbox, the best approach is to focus on a clear target instead of just deleting everything. Splitting the process up into categories can help you more efficiently organize a cluttered inbox. The most common emails marketers receive are: calendar invites, reminders, internal emails, and product offers – and that's just to name a few.
A helpful tip is to target one to two keywords, names, or sender addresses to break down the organizing process. We recommend starting with the following keywords:
Automatic
No-reply email addresses
Sale
Invite
Reminder
Update
This process helps simplify cleaning out your inbox by going through your email in smaller batches.
Best Digital Marketing Newsletters in 2022
1. Vista Social
Specialization: Social Media Marketing
Frequency: Bi-Weekly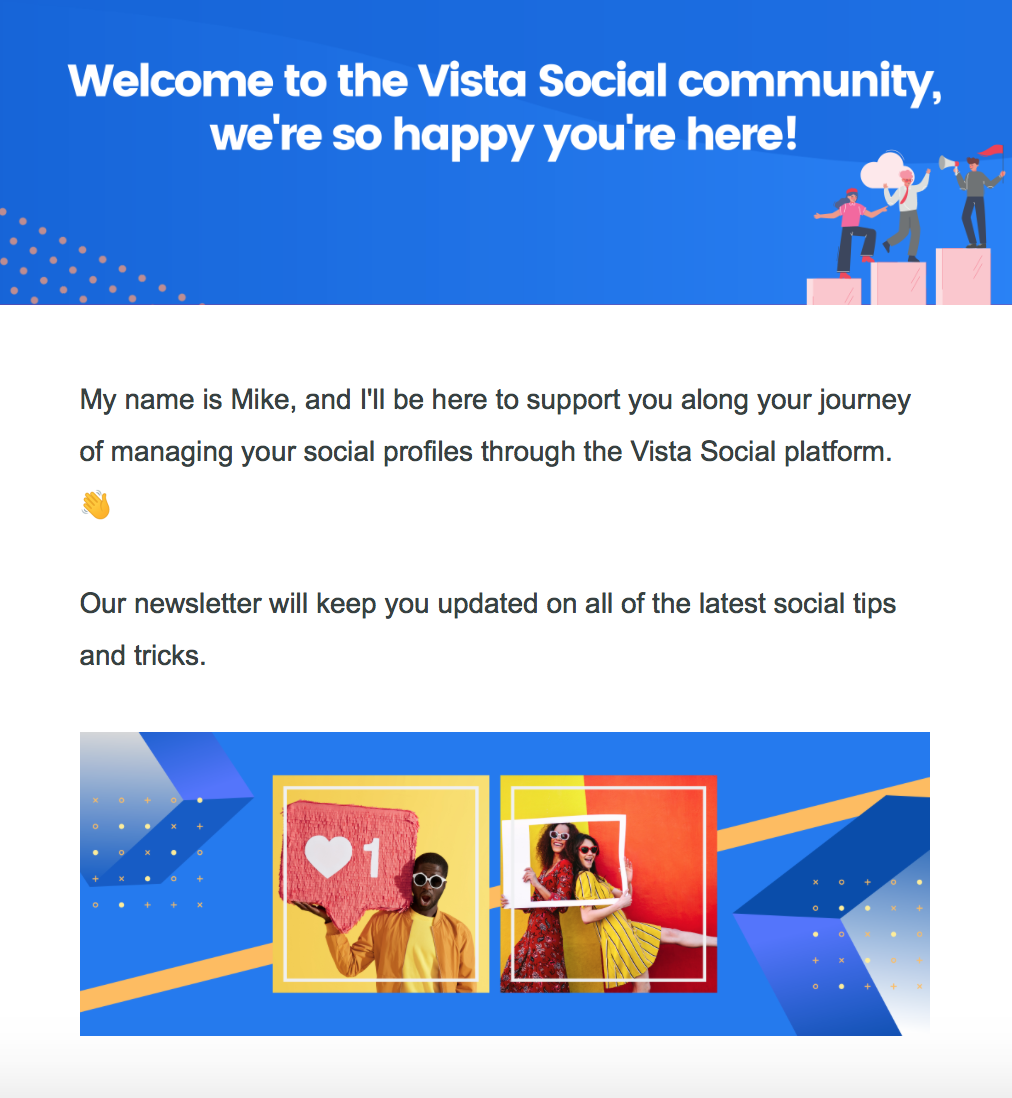 Vista Social is as close as you can get to an all-purpose social media marketing newsletter, combining essential industry updates, marketing content and best practices, and humor into one easy-to-read bi-weekly email.
Their goal with the Vista Social Newsletter is simple – to make you a better and more well-equipped marketer. Use this link to sign up today!
2. Content Marketing Institute
Specialization: Content Marketing
Frequency: Daily, Weekly, Monthly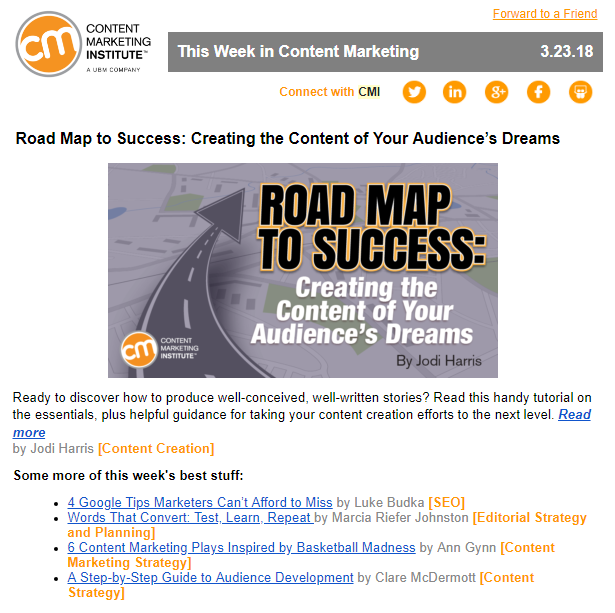 Over 200,000 marketers subscribe to the Content Marketing Institute's email list, which delivers daily and/or weekly news, promotions, and sponsored content. You'll even find marketing job openings in your area. Subscribe here.
3. Convince & Convert
Specialization: Digital Marketing
Frequency: Weekly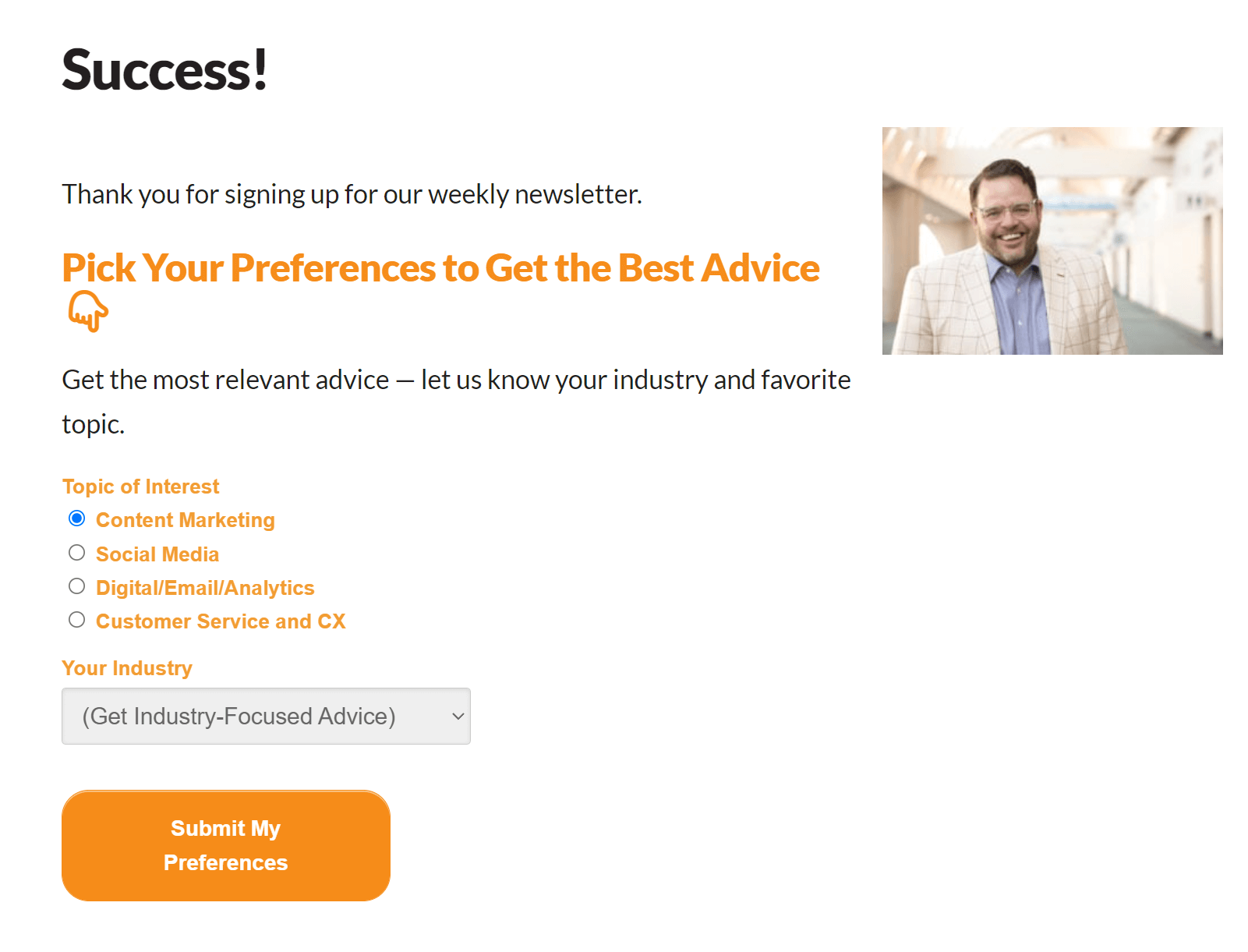 Convince & Convert is well-recognized by marketers as one of the most relevant emails in the marketing world. The newsletter boasts over 65,000 subscribers and is devoted to trends in each area of digital marketing. The top categories their newsletter focuses on are:
Word of mouth marketing
Social media marketing
Content marketing
Social customer service
Convince and Convert Founder Jay Baer is a 24-year digital marketing veteran with vast knowledge and experience to share with you! Subscribe here.
4. Unbounce
Specialization: Digital Marketing
Frequency: Daily or Weekly

Popular landing page building website, Unbounce, has captured their audience by putting together everything you need to know about landing pages and conversion optimization.
Their newsletter shares tips on how marketers can more efficiently convert their website visitors, including B2B lead gen to web design trends. Subscribe here.
5. Moz Top 10
Specialization: SEO and Inbound Marketing
Frequency: Bi-Weekly

SEO content is an ever-changing game. As Google (and other search engines) continue to improve their algorithms, staying current with these trends is something every marketer should prioritize.
Moz's Top 10 newsletter packs valuable insights curated by industry experts. Marketers will get the latest industry news right to their inbox and the best part is that their team has already done the research for you. Subscribe here.
6. HubSpot's Marketing Blog
Specialization: Digital Marketing
Frequency: Daily or Weekly

Hubspot is one of the most recognized platforms for marketers; their reputation speaks for itself. With over 350,000 subscribers, their newsletter combines the latest blog content with research, sales, marketing insights, and customer service tips. Subscribe here.
7. MailChimp
Specialization: Email Marketing
Frequency: Monthly

Email marketing is an integral part of any marketing plan, so subscribing to a newsletter from a reputable email company such as MailChimp is a no-brainer.
Their newsletter no doubt exceeds expectations; their refreshing approach to providing key information in a playful yet informative manner captures the audience of many. Subscribe here.
Wrapping Up
Hopefully, this article provided you with a good starting point on your newsletter journey. Don't be afraid of a cluttered inbox; you're a marketer; if it isn't a little cluttered, you're doing something wrong!
With any marketing communication channel, whether personal or business, it's important to be aware of the type of content you're consuming. With that being said, good luck and get started!