Today, we're excited to announce a new client verification process that enables more credibility to our Agency Vista members. Now, profile visitors will be able to see if your client has verified their relationship with your agency.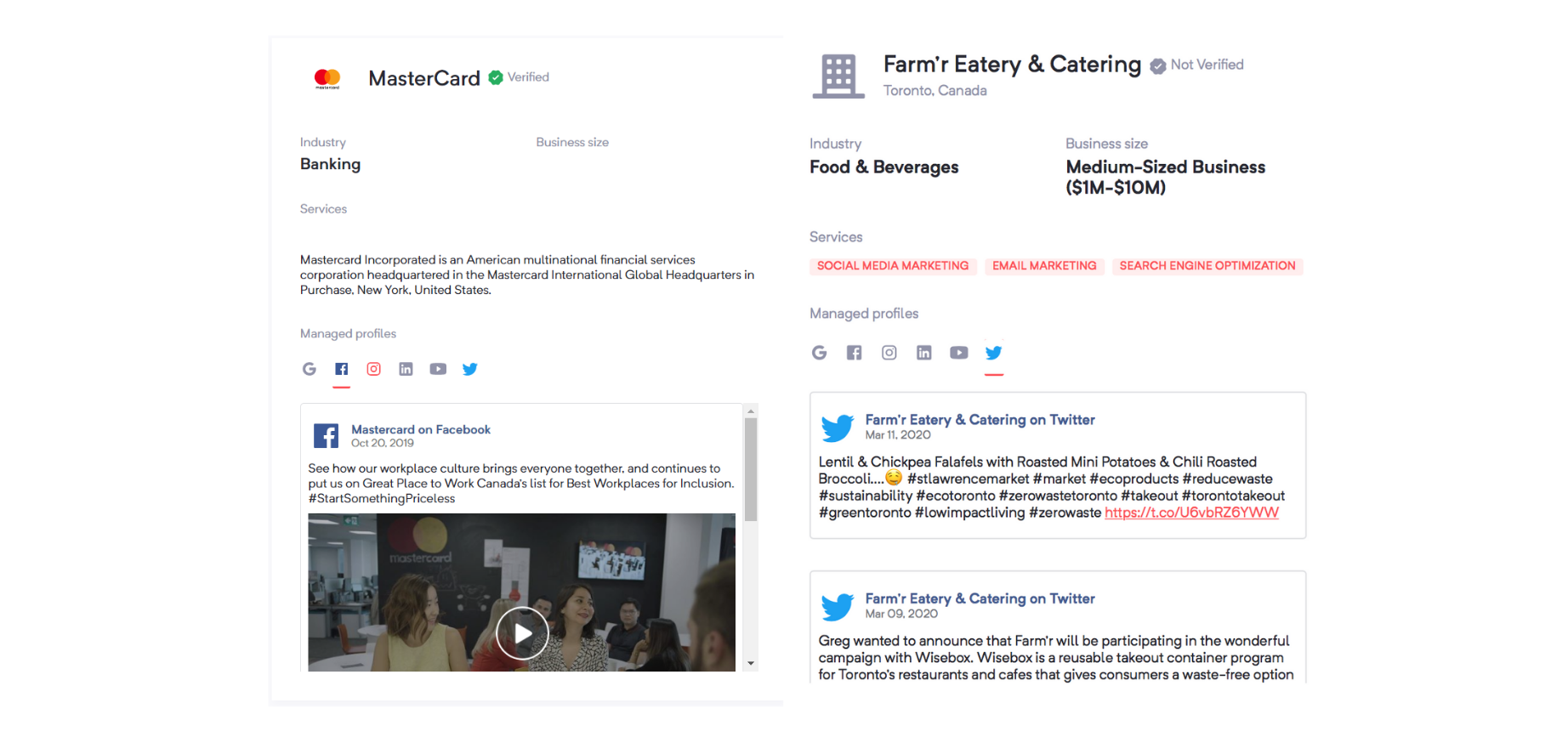 This updated process will help give interested buyers a truly holistic view of the agency they're evaluating. The new client verification process requires validation of that relationship in order to receive a verified agency badge.
Client verification can be done through a confirmation email sent by Agency Vista to the client you have added – this will allow your agency to list previous and current customers to your portfolio. By including both current and previous clients, you will be increasing the number of searches your agency profile can appear. If you don't wish to send an email to your customer, you must connect your client's social media profiles to be acknowledged by our verification process.
Agency Vista is not a directory but something more powerful. Our algorithm utilizes an agency's profile information to connect businesses and agencies with the most qualified leads. To receive the verified agency badge, our Agency Vista members must connect their social media accounts, onboard and verify clients, invite team members, and complete their profile summary. Once an agency has been verified, they will receive access to the badge on their account. Learn more about our validating clients and becoming a verified agency here.
How Client Verification Works
If you're a new member or currently in the process to become a verified agency, simply log-in to your profile and go to the main dashboard. If you haven't created a free Agency Vista profile and would like to, please click here. Complete the steps on your profile to fully setup your account. To verify your clients, click the client's tab on the menu bar at the top of your screen and select the red add client button – complete all of the required fields. Once you have created your client you can verify this information through connecting their social profiles or by sending a confirmation email to that client.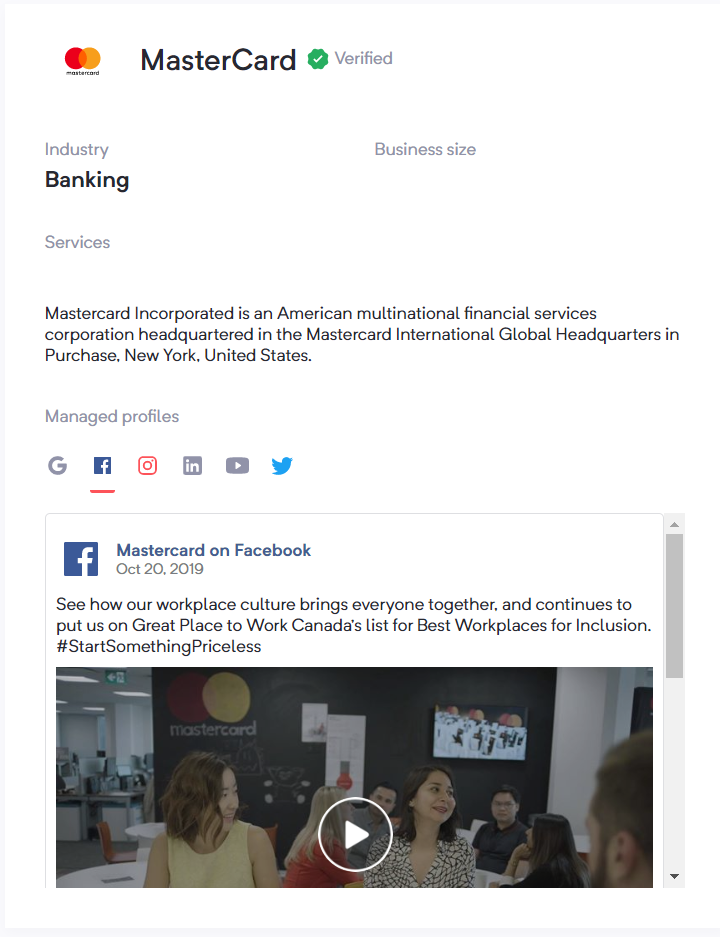 Authenticity on Agency Vista
Agency Vista will continue to focus on syndicating authentic agency information with brands everywhere. Our verification process requires agencies to provide detailed information on their business to help guide us in ranking and recommending the top agencies – providing businesses with a trusted resource when selecting a partner. Agency Vista verified badges cannot be purchased, and rely solely on factors that impact the quality of service and how recommendable an agency is.
Benefits of Becoming a Verified Agency
An Agency Vista verified badge celebrates businesses with the highest brand integrity and client satisfaction based on your profile information. The verified badge allows your agency to receive access to increased exposure of your profile that would otherwise have a fee associated with it. This includes being featured on the homepage, higher search ranking, marketing and growth opportunities, and eliminating the similar agencies section at the bottom of your profile.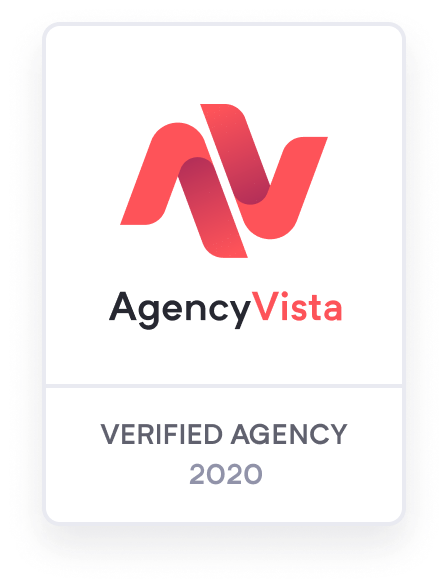 You also will receive an awesome looking badge for your Agency Vista profile to help your business stand out. The verified badge can also be posted on your website or added in your email signature as social proof that your agency is a credible business that delivers high-quality results.