The arrival of spring is always associated with a positive mood. The winter trend is gradually disappearing; nature is awakening after a long hibernation, a pleasant floral fragrance is felt in the air. It would seem to be the perfect environment for inspiration. Agency Vista has put together 15 great ideas for your April marketing.
For marketing, spring is an excellent period to awaken your audience from its slumber and get them interested in your business. And the seasonal holidays are the right time to implement creative content marketing.
What do you know about the spring holidays? In addition to International Women's Day and Easter Sunday, there are many events that can be used when creating high-quality content marketing. April marketing will help you connect with your target audience, express your mission and values, and engage your customers on social media.
Focus on things that become relevant in April. Moreover, customers themselves can offer ideas for the content. Actively interact with your user audience to share valuable tips that are relevant to this beautiful spring month.
Grab some inspiration from our list of April holidays to boost your marketing campaigns and drive business growth.
April Marketing Ideas to Boost Social Media Engagement
If you have not started planning content for your April marketing activities, there is no better time than now. Here is a list of holidays, events, and special days in April to engage your audience. Check out our 15 April-themed ideas and capitalize on spring trends.
1. April Fool's Day (April 1)
Large companies do not miss the opportunity to show marketing activity – April Fool's Day is no exception. On social media, brands offer funny non-existent products, talk about leaving the market, play pranks, and arrange giveaways. Any marketer knows that it is an excellent opportunity to advertise a product/service and engage customers in communication with the brand.
Remember, April Fool's Day is a celebration of big money for those businesses who can think originally and bring joy and fun to their customers. Do not hesitate to embrace this day and attract attention to your project and increase sales.
2. Easter Sunday (April 4)
Easter is an excellent occasion for creating a new promo campaign, collecting data, and communicating with the target audience. Create a festive atmosphere on social media with the interactive Easter prize. With the help of a free giveaway, you can increase your brand awareness, attract more followers, and express gratitude to your customers.
Invite your audience to share a photo of their most beautiful Easter egg or other Easter crafts with the relevant hashtag. Also, you can offer your customers to play an exciting game on your social media pages or website. Think out of the box – there is plenty of content you can create around Easter!
3. National Deep Dish Pizza Day (April 5)
For hundreds of years, pizza has become one of the most popular treats for people on the entire planet. Pizza is never the same, and it is easy to adapt to changing tastes, preferences, and diets.
April 5 is an excellent opportunity to celebrate a birthday of a thick, tasty crust filled with delicious toppings. Creating a delicious atmosphere for your audience is always a good idea – arrange masterclasses, offer discounts and bonuses, organize a giveaway.
If you own a cafe, restaurant, or any other food business, make the most of the Chicago-style pizza day to engage with your customers and increase your brand's popularity.
4. National Walking Day (April 7)
Make sure your April marketing calendar includes a day to celebrate the easiest way to be fit and healthy. Walking has no contraindications. This activity can be recommended to restore harmony or be used as a therapy after suffering from diseases.
As a business, you can express your health values and principles on National Walking Day. Inviting employees to wear their sneakers to work, encouraging co-workers to get 30 minutes of walking, sharing helpful information about the importance of physical activity, etc., are a few good ideas for this day. Encourage your audience to go forth, keep moving and be healthy!
5. National Hug Your Dog Day (April 10)
Different concepts are popular nowadays: healthy food, eco-friendliness, pet-friendliness, authenticity, etc. Pet-friendly housing complexes, cafes, and offices have become more and more frequent. Are you a pet-friendly business? Is your brand related to our furry friends in some way? If so, you cannot miss National Hug Your Dog Day that is celebrated on April 10.
A pet-friendly business is good for employees and consumers. And this is a perfect occasion to express your warm attitude to our furry friends. Stand out in your community and remind your audience to grab their dogs and give them an extra cuddle!
6. National Siblings Day (April 10)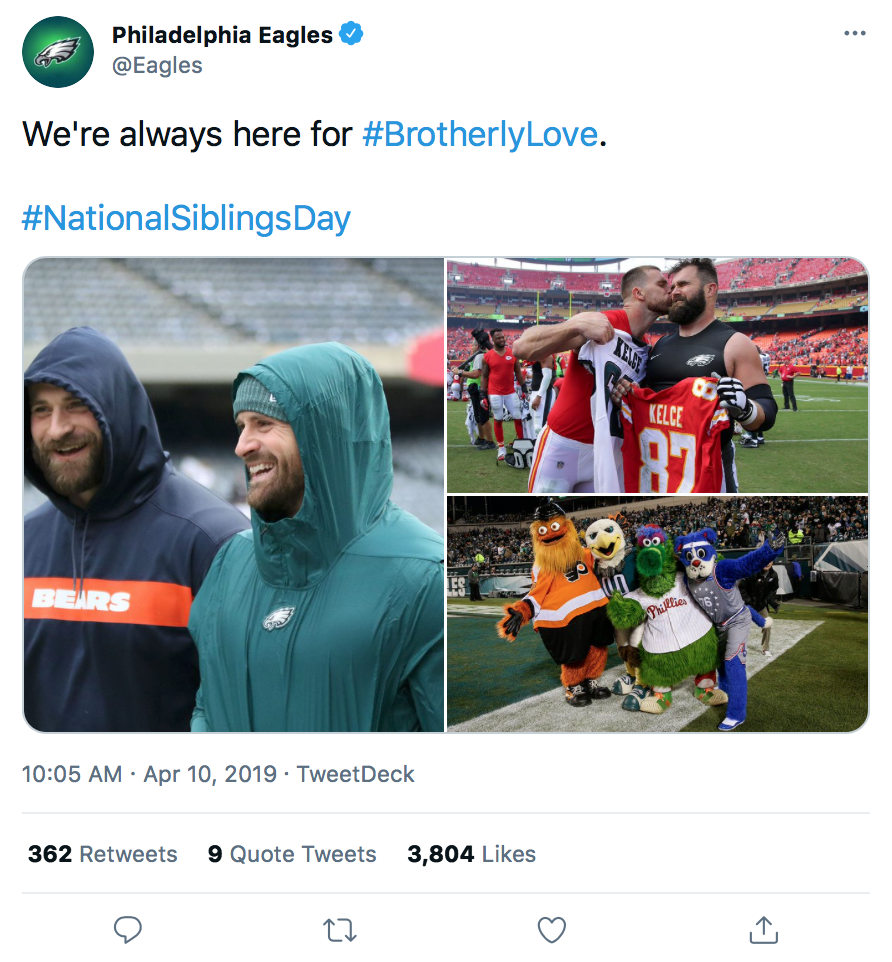 Our siblings are a huge part of our lives. If you run any family business, make sure to remind your target audience about this beautiful day and get the most of it. National Siblings Day is an excellent opportunity to attract attention to your business and engage with your customers.
Offer a two-for-one promotion or any other activity that will involve brothers and sisters. If siblings come to your place, make sure to take a photo and share it on your business social media account. When demonstrating positive culture, you gain employee and customer commitment and loyalty.
7. National Grilled Cheese Sandwich Day (April 12)
When talking about April marketing, why not celebrate a Grilled Cheese Sandwich Day? Crispy bread and melted cheese – oh, this is a perfect combination.
A sandwich was popularized in England in 1762 by John Montagu, the 4th Earl of Sandwich, as a quick snack during a card game. Yes, everything is so banal. Soon the original meal "like a sandwich" has become very popular with local gamblers. So the name of the "new dish" was born, which changed the culinary world.
Whether you own a restaurant or any other business, include this occasion-related content into your social media feeds.
8. National High Five Day (April 15)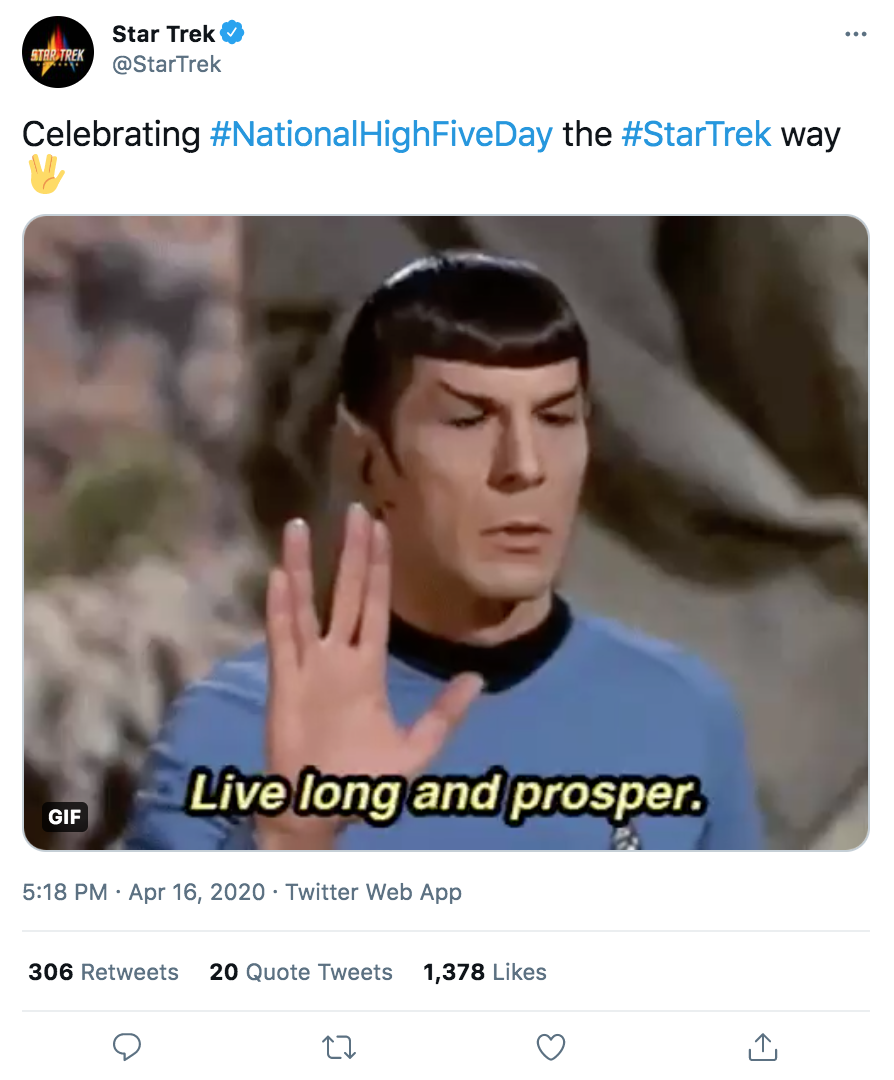 'High five' is an old and quite traditional gesture in many countries— it is used by everyone, regardless of age and social status. Do not forget to give a "high five" to everyone you meet on April 15 since it is a National High Five Day. There is so much buzz on social media – people give "high five" to family members, friends, co-workers, and even pets.
As a business owner, you can easily boost your customer engagement on this day. Ask your audience to pose with a #highfive and tag your brand, arrange a promo, or tag people to give a virtual 'high five' to their loved ones. The only limit is your imagination.
9. National Wear Your PJs to Work Day (April 16)
On April 16, one of the most unusual and fun holidays of the year is celebrated – Wear Pajamas to Work Day. On this day, office workers and students (and even teachers) of schools, lyceums, and higher educational institutions wear pajamas. The idea is to ease the tension caused by constantly following the dress code in the workplace.
If your business allows you to add some pajamas fun to your content marketing, do that. Such a day affects people's health and internal psychological state and carries an essential democratic moment – everyone dressed in pajamas becomes equal.
10. World Creativity and Innovation Day (April 21)
The first organized celebration of creativity and innovation was held on April 21, 2002. The goal was to draw the attention of representatives of the authorities, science and technology, and education systems to develop creative thinking and implementation of various innovations.
Celebrate this day with your audience with the same goal – deliver the message about the successful sustainable development of humanity and a way to overcome many challenges, including global ones, facing the world. If your business deals with advanced technologies, make sure to demonstrate your products of creativity and innovation.
11. Earth Day (April 22)
When Wisconsin Senator Gaylord Nelson organized the first Earth Day in 1970, he probably could not imagine how the world would celebrate the 50th anniversary five decades later.
On this day, residents of the entire planet take part in the improvement and greening of courtyards and streets, supporting various environmental actions and events. Use this holiday for marketing your business and delivering your eco-friendly values.
Depending on your business type, you can arrange nature-related masterclasses, share natural decor tips, and improve the community's social, economic, and environmental well-being.
12. National Picnic Day (April 23)
Go outside on April 23 to celebrate National Picnic Day. Picnic and its good organization can strengthen relationships and bring a lot of positive impressions from freshly prepared food, the surrounding nature, and communication in a natural environment. And it does not matter if you arrange traveling or simple brunch at your local park – eating outdoors is always a good idea.
If your business is linked to food, sports equipment, or tourism, invite your audience to spend a day on a picnic and tag your brand. Arrange a photo flash mob and a giveaway to boost engagement.
13. Take Our Daughters and Sons to Work Day (April 23)
On the last Thursday in April, millions of Americans bring their kids to work. Some companies allow children to ride office scooters, while others invite them to participate in table tennis competitions or quizzes and contests. During the whole day, children do not just become a "shadow" of their parents but learn the parents' professional basics.
Grab your children to work and share this information with your customers. Personalize your brand with the help of photos and stories on social media. Sponsoring the specific events on this day is also an excellent opportunity to improve your April marketing.
14. International Dance Day (April 29)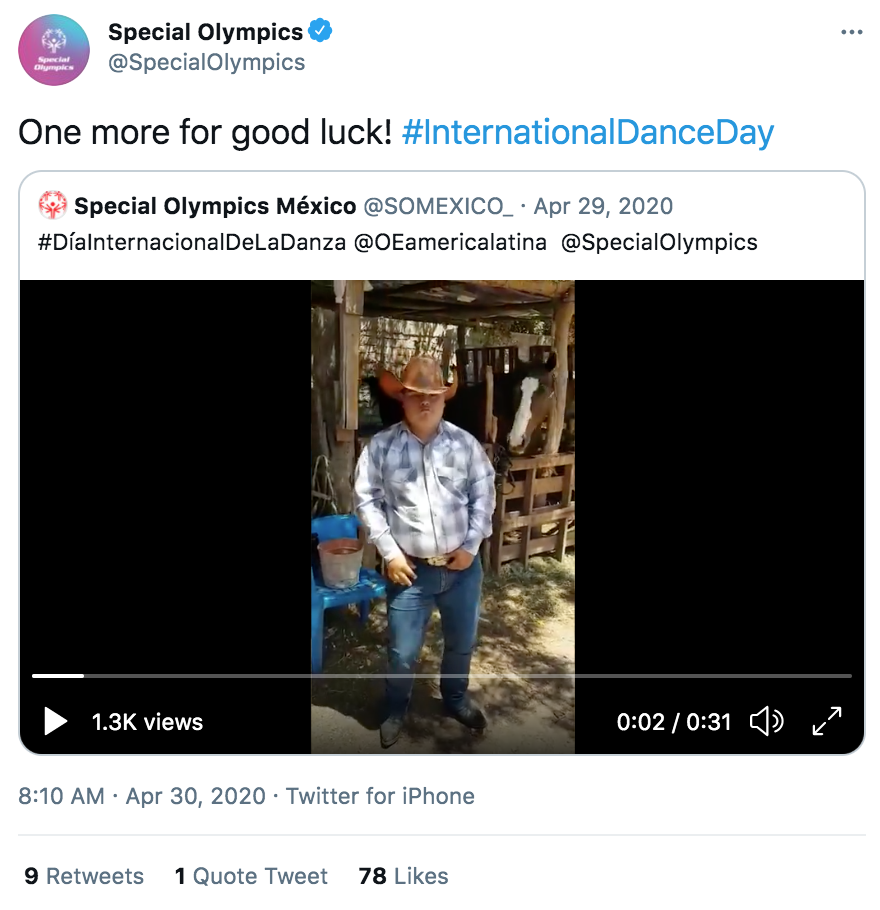 This holiday's main idea is to unite all types of dance as a single art form, and the Dance Day itself is an occasion to honor it. This is a beautiful day to overcome all political, cultural, and ethnic borders, to unite people in friendship and peace, allowing them to speak the same language — the language of dance.
If you own a dance studio, sports center, or any other art business, you can market your brand with a focus on dance. Dance with your customers, create some buzz on social media, arrange dance competitions and festivals. Let everyone dance on April 29.
15. Hairstylist Appreciation Day (April 30)
It is a perfect day to celebrate all hairstyles and honor the people who make all this art possible. If you run any project in the beauty industry, you should not miss an opportunity to remind your audience about this day.
As a beauty salon, you can post photos of hairstyles throughout the ages on social media accounts. Make sure a CTA to visit your place for a hairstyle follows your social media content. Implement a bonus/discount system and arrange hairstyle-related contests for colleagues and clients.
Conclusion
Spring is outside the window, and it is high time for creating incredible creatives and engaging with your target audience. The April marketing calendar can boast of a number of bright events and holidays. This means you have numerous opportunities to market your business this April. Use the ideas above for your promo campaigns and social media posts. Turn this blossoming month into a prosperous time for your business!