A customer-centric mindset is the only way for brands to survive in 2023.
This may seem a little dramatic, but it's the truth. Long gone are the days when businesses could push a well-crafted message that was created in a board room about a product or service and get people to buy.
This generation of consumers are very savvy shoppers and don't wait around for brands to tell them what they need—they would rather look for it themselves.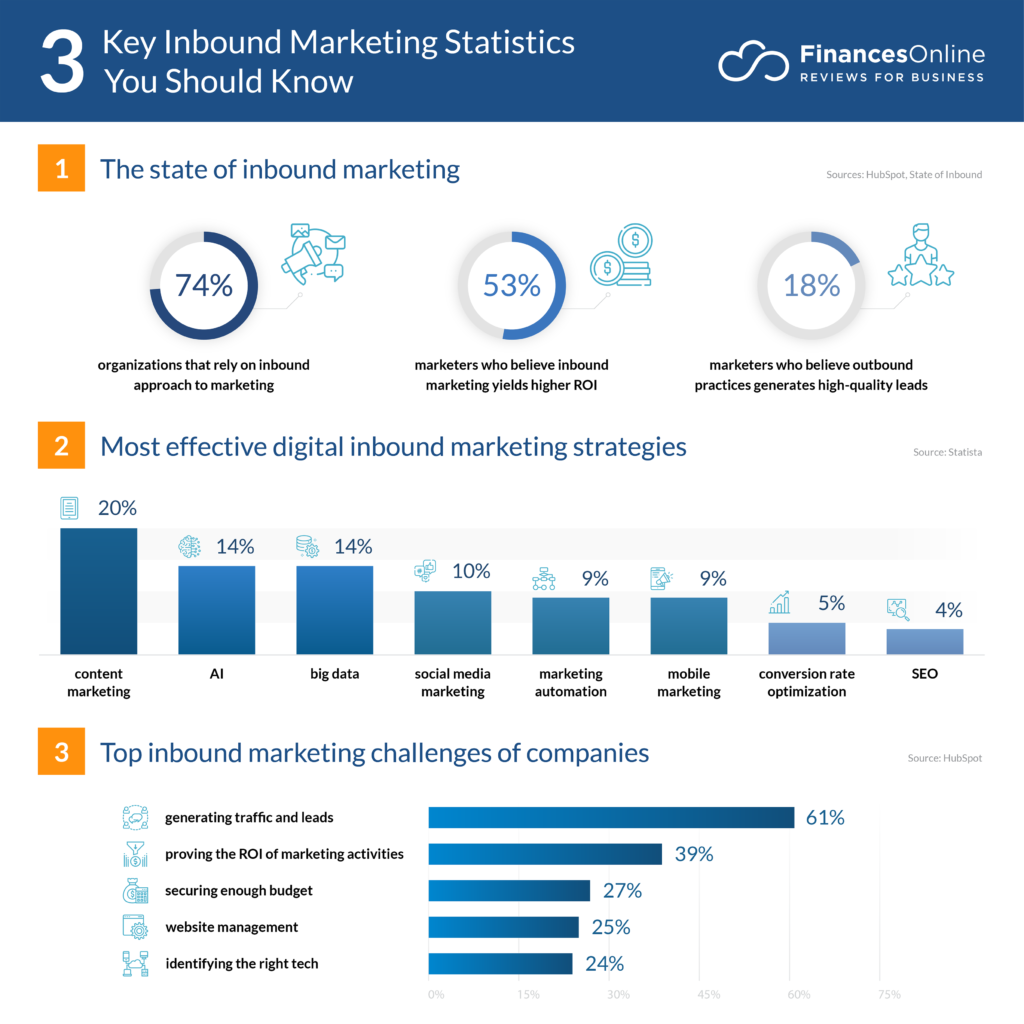 This is why inbound marketing has taken off in the digital world and is very aligned with a customer-centric mindset.
So, what is a customer-centric mindset? And how do you implement customer centricity in your marketing (or your clients)?
We have everything you need to get started below!
Grow your agency's credibility by displaying online reviews! Connect existing reviews to your Agency Vista profile to help more brands choose you.
What is a customer-centric mindset?
A customer-centric mindset is when a business prioritizes having the customer as the focal point for all decisions related to its product or service.
So, how do you be one with your customers? Here are some ways to get started:
Hire people within your target audience! This is one of the most simple ways to understand what is important to your customers.
Shift from an outbound strategy to an inbound strategy.
Prioritize customer reviews and feedback in marketing decisions.
Map your customer's journey through touchpoints. Where do the first discover your product or service? What channels do the go to next to find more information? Where do they typically convert?
Empower and reward your customers for their feedback! Companies like Vista Social offer their customers a gift card in exchange for reviews.
How do you develop a customer-centric mindset?
The best way to develop a customer-centric mindset is to stop talking and start listening.
It's very easy to become biaised when you've been working in an industry or at an organization for some time.
This can result in losing touch with the pain points of your customers or not fully understanding their needs.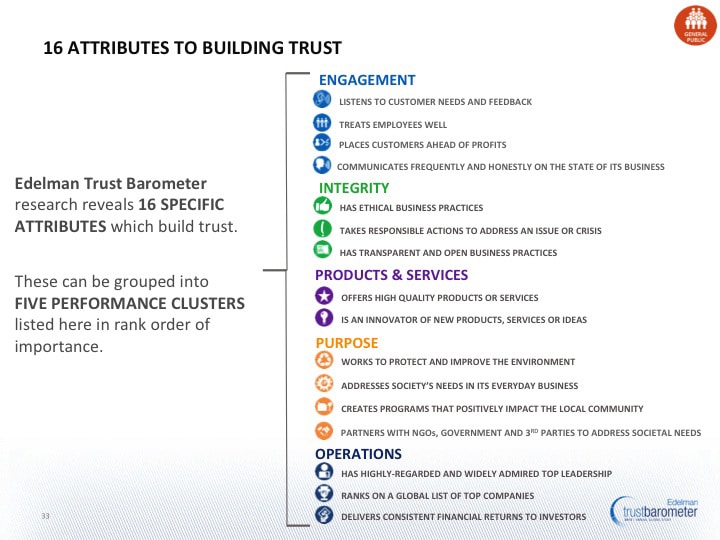 It's important to know what other options are available to them as well as the limitations of those options (i.e., your competitors).
This ultimately stems from having a good foundation of your value proposition.
The bottom line is that a customer-centric mindset helps build and establish trust. As shown in the graphic above, there are a 5 performance clusters to achieve this.
Below we breakdown some quick and easy steps for getting started on developing a customer-centric mindset:
1. Define the purpose
A customer-centric mindset can help foster a more personalized experience for your customers.

Personalization in digital marketing is a must-have in 2023 because it boosts overall sales, advances customer relationships, and builds contious long-term growth.
Throughout the transformation, reiterate the vision in multiple ways and make it part of the company's DNA.
2. Hire people within your target audience
Every single person is a consumer and we all have encountered positive and negative purchase experiences.
Hiring people within your target audience can help your brand naturally communicate messages to potential customers about the benefits of your product or service.
If you're an agency, try to connect your client's with account managers that have experience in that field. This can help provide your client with a unique perspective and added value outside of their organization.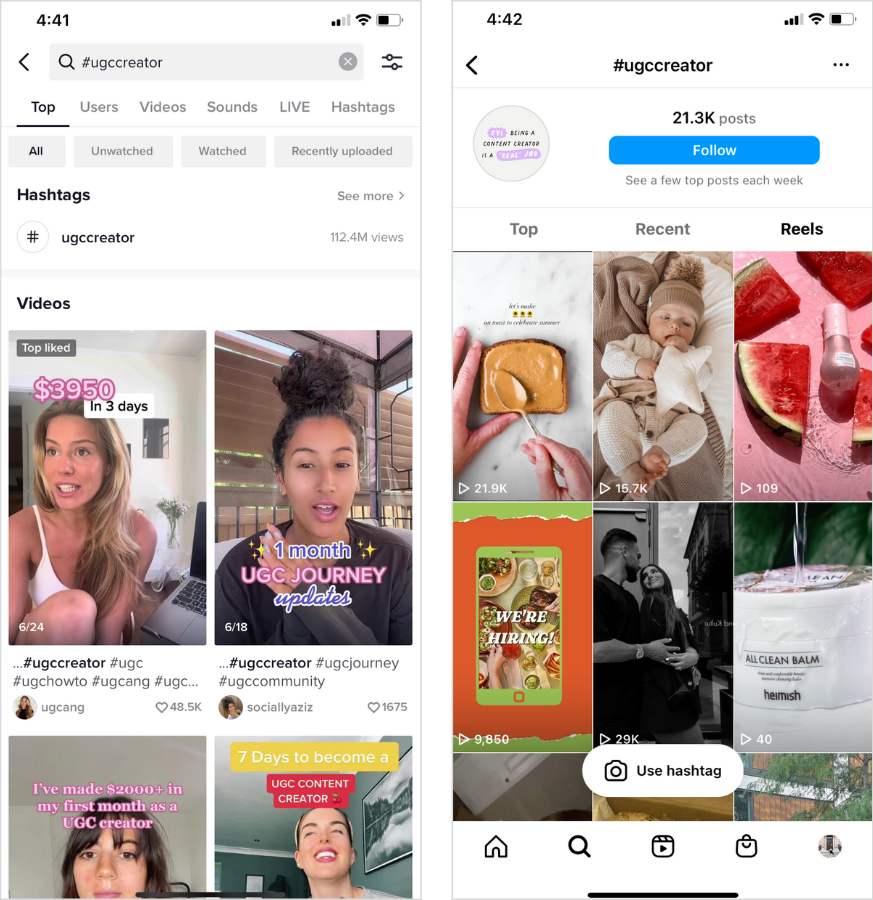 Another way to develop a customer-centric mindset is by hiring a UGC creator to make a video about your product or service.
Be mindful of the questions the creator asks about your product or service—your customers most likely have the same!
This also allows you to understand what sort of tone and messaging resonates best with your target audience.
3. Speak to your customers like a friend
Social media has merged the relationship of marketing and customer service.
Oftentimes, people will reach out to a company on Instagram or Twitter when they're experiencing an issue with a product or service.
And how frustrating is it when you're experiencing a problem and get met with a chat bot redirecting you to the help centre?
Automation can help marketing in so many ways, but in 2023, customer support really shouldn't be one of them.
Consumers are tired of talking to bots and want to be met with someone who treats them like an actual human being.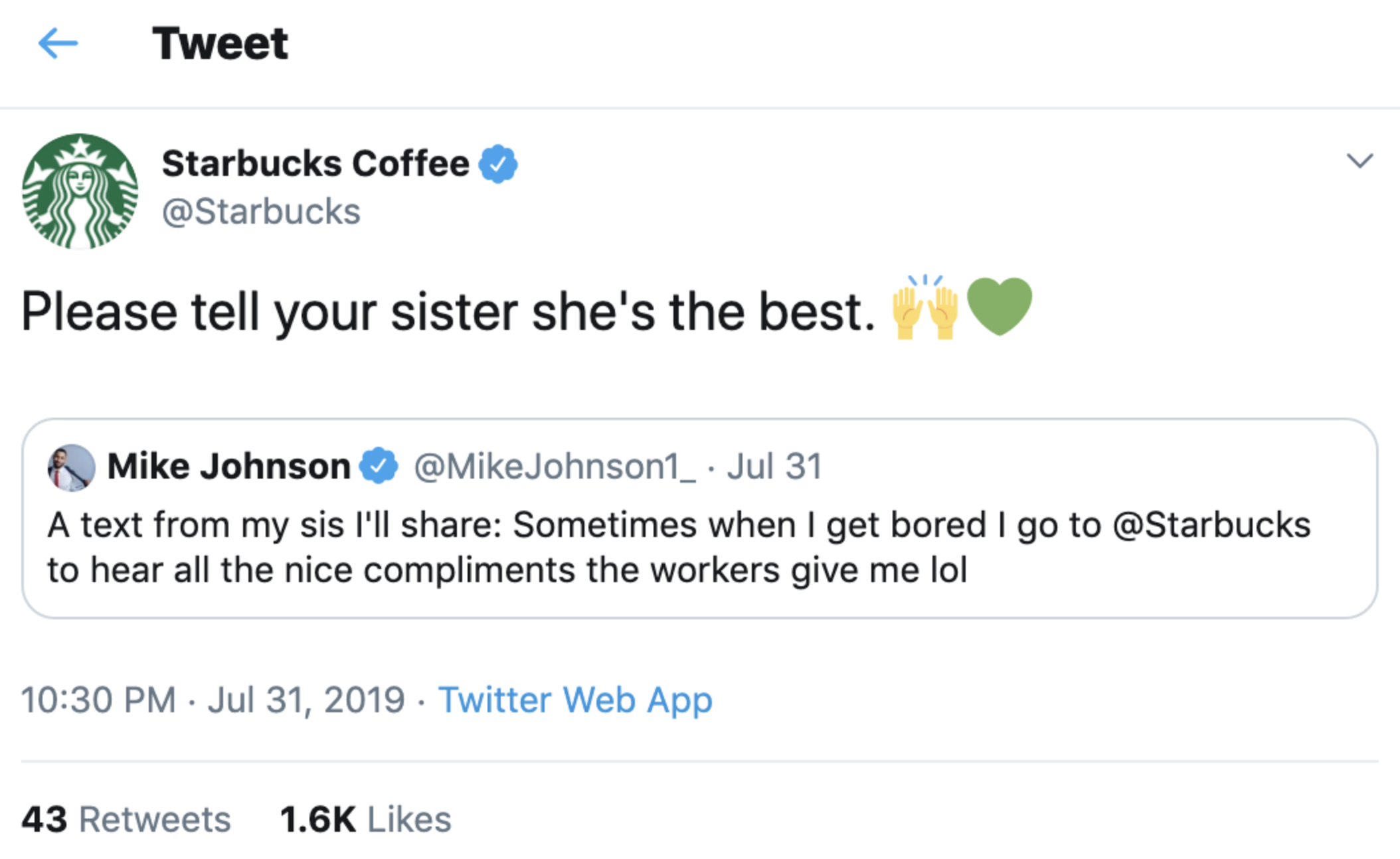 So, how do you do this? You speak to your customers like you would a friend—it's very simple but often forgotten.
Validate their feelings and try to assist them in the best way you can. Simple as that!
4. Monitor and optimize
Implement an online review strategy and reward your customers for their feedback!
There are a ton of platforms that offer a place to collect and store online reviews.
For example, marketing agencies and marketing software can showcase their reviews on Agency Vista.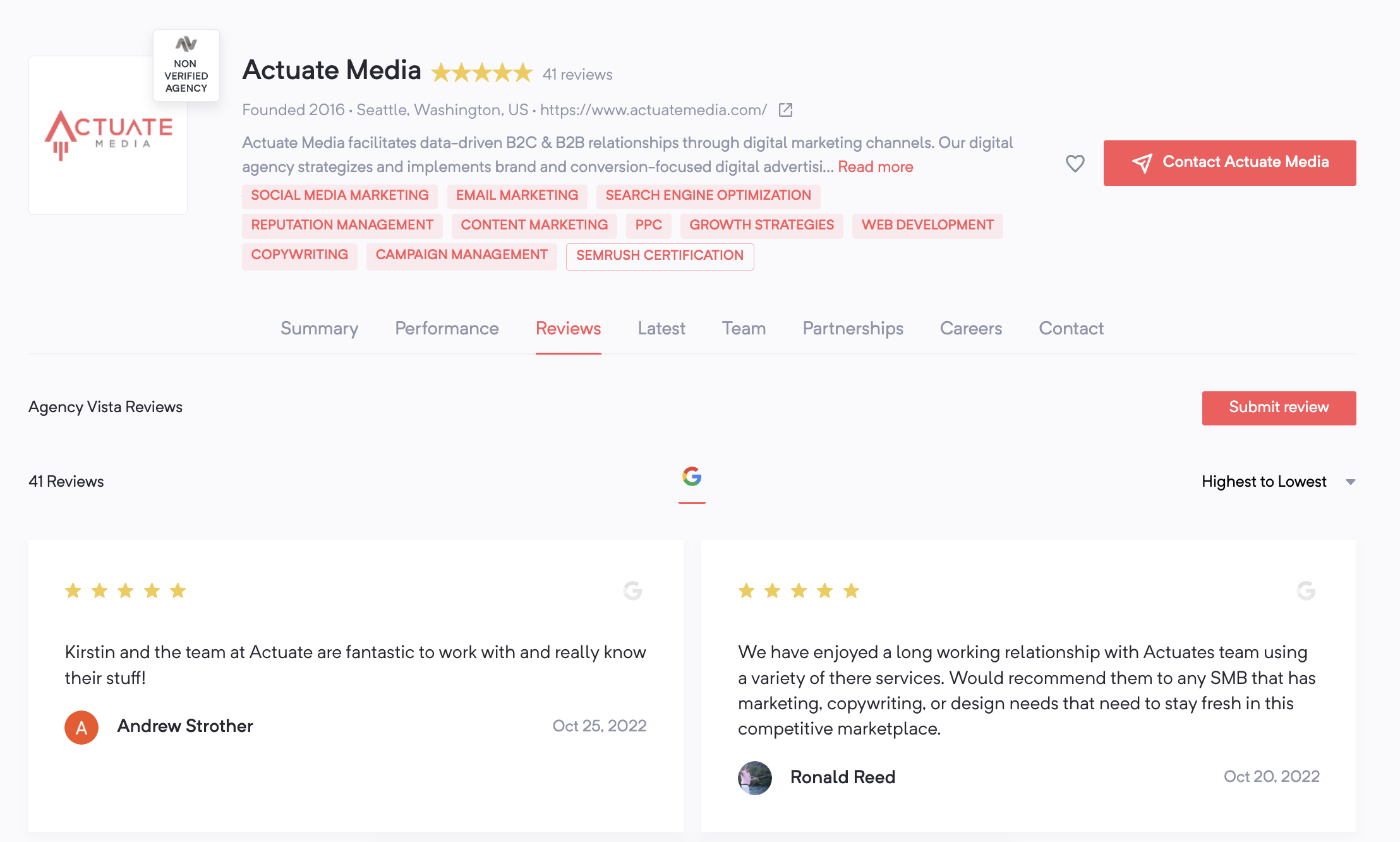 If you're a marketing agency, you may want to consider a tool that allows you to manage reviews across the sites that matter to your clients such as Google Business, Facebook Pages, OpenTable, TripAdvisor, Trustpilot, and Yelp.
Vista Social's review management tools provide businesses with everything they need to manage their reviews:
Alerts: Get timely notifications of new reviews via email, text and in-app notifications.
Monitor: Track reviews from Facebook, Google Business, Yelp, TripAdvisor, OpenTable and TrustPilot.
Respond: Response to Facebook and Google Business reviews right from the your Vista Social dashboard.
Reports: Analyze review data, understand trends, spot important reviews and share this reporting.
Once you have the data available on what your customer's needs and wants are, and their pain points—optimize your product or service to provide them a better user experience.
And repeat! A customer-centric mindset will continually need to be monitored and optimized over time as your customers needs are always evolving.
Final Thoughts
In 2023, bots and cookies are out and customer-centricity is in.
A customer-centric mindset will not only provide your customers with a positive experience, but there is a ton of research to prove that it actually increases sales.
Remember, we are all consumers. Improving the way we help others purchase, will set a tone for other businesses and create a snowball effect.