Influencer' is now a popular career choice of an overwhelming majority of Gen Z. With TikTok, being a platform with tremendous potential and an audience about to reach 1.8 billion users by the end of 2022, it is easier than ever to do what you love and be compensated while doing it. What is in TikTik for content creators? How much does TikTok pay for views? If you are looking for the answers to these questions, this is your post.
Why Should You Monetize Your TikTok Account?
TikTok has become a thriving space for creators and influencers to share everything and anything, enabling them to earn a steady income. Below we have listed a few reasons why creators should streamline their efforts on TikTok monetization.
1. TikTok is a unique platform with its own algorithm
TikTok is a new and unique blend of social platforms that does not follow the same algorithms as other social media channels. Compared with Instagram, TikTok makes it easier for influencers with both large and small followings to grow an account and build a strong relationship with their audience.
According to a recent study, average engagement rates for in-feed posts on Instagram have decreased by 44% since 2019. That said, there is no doubt that TikTok is a better option to express creativity and get compensation for it.
2. TikTok boasts over a billion active users
In September 2021, TikTok officially announced that the app reached one billion active users, and this number keeps growing. The platform is not regionally locked. If you try to sell on this platform, your message will be shared worldwide. Given the immersive, relevant experience compared to other leading platforms, TikTok drives better engagement among users.
3. TikTok's viral nature brings more followers in a short period
Authenticity, trends, and hashtags are those essential aspects of TikTok virality. If you create positive, funny content and catch on to a trend, it is already viral on the platform.
So what does it mean for you? First, you receive access to a vast audience that will only grow. And the good news is that you can still go viral even if you are a newbie on TikTok and have not built up your follower count yet.  
4. Most videos do not require professional video production and a huge budget
Whether you use the native app or your phone camera, you have all the chances to film creative and visually engaging TikTok videos with no professional video production skills.
Unlike Instagram's perfectly curated feed of posts, TikTok wants to see the real you. So, you do not have to spend much time and money staging perfect videos, which quickens your content creation process. Remember, creativity and authenticity are the keys.
5. TikTok brings together multiple niche communities
By creating genuine, responsive, and targeted content, you can tap into one of the niche communities. Some major content categories on TikTok are Motivation, Food, Education, Sports & Fitness, Fashion, and others.
Publishing videos in a specific video category helps you build consistency and grow an audience. Moreover, the community is much more than just videos. It is about finding other creators with similar interests and networking opportunities to partner up with other like-minded influencers.
How Much Does TikTok Pay for Views?
In July 2020, TikTok launched the Creator Fund to show their appreciation to the brilliant creator community by rewarding them for their creativity. Creators using the platform can apply for the program and make money on their talents.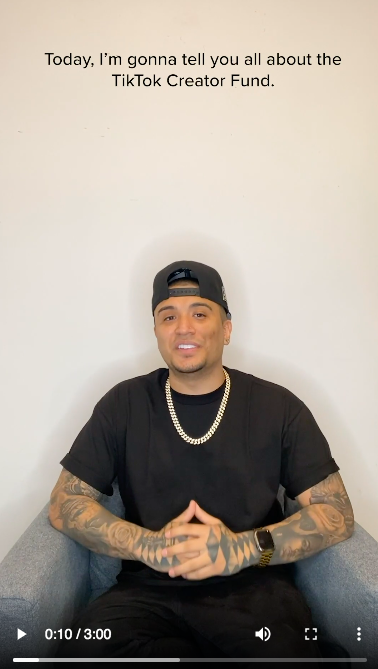 Requirement to Join TikTok's Creator Fund:
Be 18 years or older.
Be a legal resident of the U.S., UK, Germany, Italy, France, or Spain.
Meet a minimum following threshold of 10K authentic followers.
Have 100K authentic video views in the last 30 days.
Post original videos in line with our Community Guidelines.
If you meet all the eligibility requirements referenced above, you can apply to the TokTok Creator Fund. Open your account settings, click "Creator tools," and then "TikTok Creator Fund."
How much does TikTok pay for views in 2022? It is estimated that TikTok pays creators between 2 and 4 cents per thousand views. For instance, Anthony Youn, famous TikTok's plastic surgeon, has made between $45,000 and $60,000 for his video with 1.5 million views.
How Much Do TikTokers Make?
It is rare to find a standard flat rate for influencer marketing. Instead, a few parameters impact the amounts an influencer charges. For example, it is essential to consider influencer reach, engagement, specialization, type of content, influencer demand, and more.
Categories of TikTok Influencers and Earnings
Nano-influencers: 1,000–10,000 followers
Micro-influencers: 10,000–50,000 followers
Mid-tier influencers: 50,000–500,000 followers
Macro-influencers: 500,000–1,000,000 followers
Mega-influencers: 1,000,000+ followers
According to these levels of influencers, here are the following estimates of TikTok payouts:
Nano-influencers: $5 – $25 per post
Micro-influencers: $25 – $125 per post
Mid-tier influencers: $125 – $1250 per post
Macro-influencers: $1250 – $2500 per post
Mega-influencers: $2500+ per post
It is essential to note that it is just what TikTok pays for views. When talking about collaborations with brands and sponsorships, it would be the TikTok payout plus the sponsored post payout.
If influencers get a small commission from each sale, it would be the TikTok payout, the sponsored post payout, and the commission. The commission could be a flat fee on every purchase or a percentage on each sale. If they launch their merch and sell their own products, they would be getting double the amount, and so on.
As you can see, there are many routes to earning income from your TikTok account. Below we have listed real ways to make good money off your TikTok account.
Different Ways to Make Money off Your TikTok Account
On Instagram, users earn the most from promoting brands and selling their own goods and services; on YouTube, they actively use the affiliate program and donations on streams. And what is on TikTok? In today's list, everyone will find a suitable way to earn money. Let's go!
Sell Products on TikTok
TikTok's growth and popularity make the platform the perfect place to market a product or leverage influence. How to succeed?
Keep up with the trends.
TikTok has evolved into an app that demonstrates millions of trends that allow for endless creativity. Check out For You Page, search for trending topics in your niche, or just look around current events to grab an idea of trending videos.
TikTok trends are applicable across various scenarios and industries, easily understood, and easy to create content with. Leveraging TikTok trends is an excellent solution to get more exposure and sales.
Organize challenges.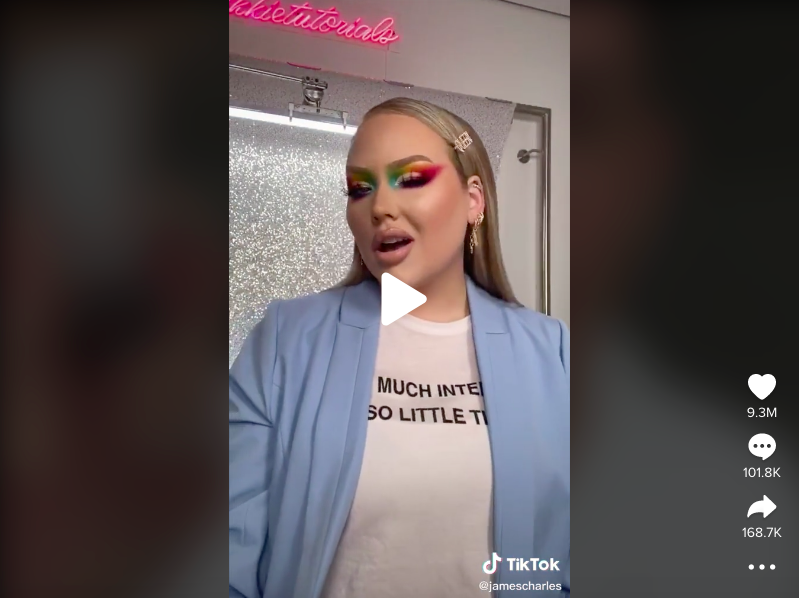 TikTok challenges are an excellent way to engage the TikTok community. Usually, they include entertaining and authentic content that gets people talking. It is an opportunity for you to reach a new audience and deliver your message to the masses.
Use fun and trending audio.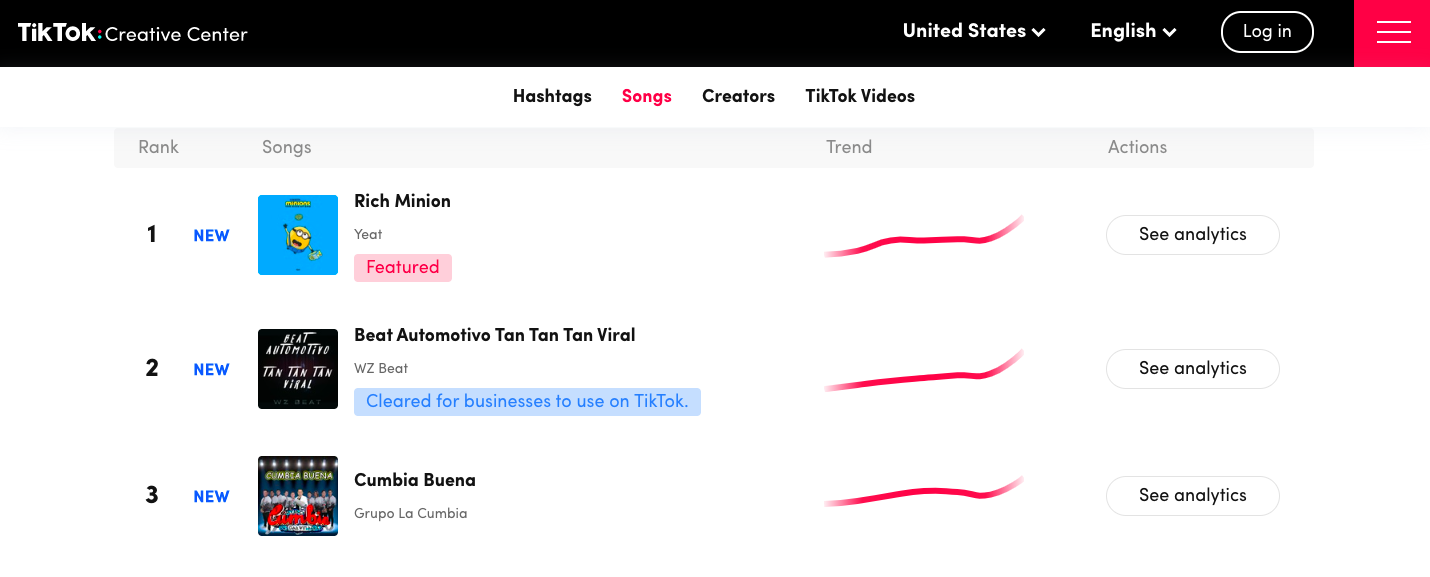 TikTok's algorithm recommends videos with viral sounds because it already knows people like them. So, by using trending audio, you have more chances of showing up on more users' FYP. The more people will watch TikTok, the more people become interested in your product or services.
Collaborate with other TikTokers.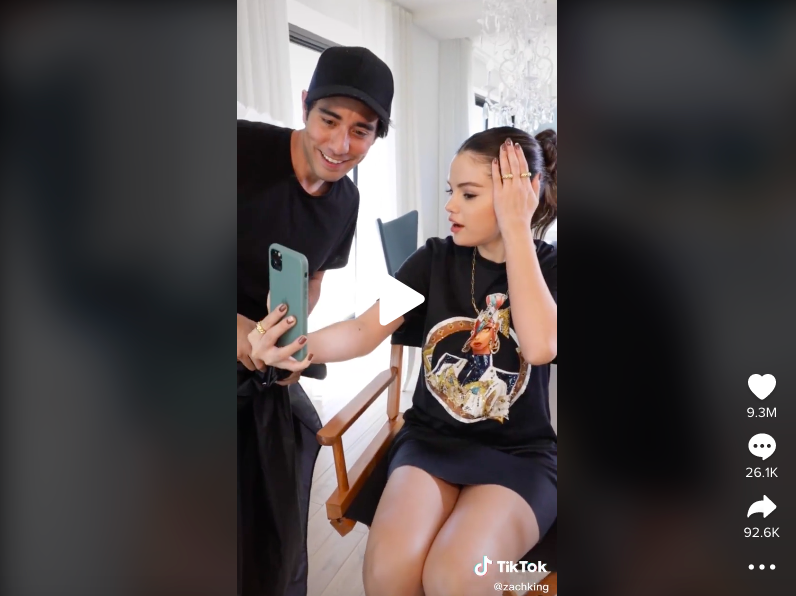 Collaboration with other creators is an excellent solution to sharing your video with more people. Pay attention to the TikTokers from your same niche. You can post collabs on each other's accounts or create challenges together.
Finally, remember, the only interaction with potential buyers is through video. So, in 15-60 seconds, you have to market your product so the user wants to buy it.
Leverage TikTok Creator Fund
As mentioned above, TikTok pays for views to support content creators who seek to inspire others. With the help of this monetization program, creators will be able to get money for their efforts to create informative, inspiring content.
Ensure you have 10K TikTok followers and have received over 100,000 views on your videos in the last 30 days to apply for the program. We already know how much TikTok pay for views, so expect to receive good compensation after your videos hit a million views.
Famous TikToker Justice Alexander was among the first creators to join the Creator Fund.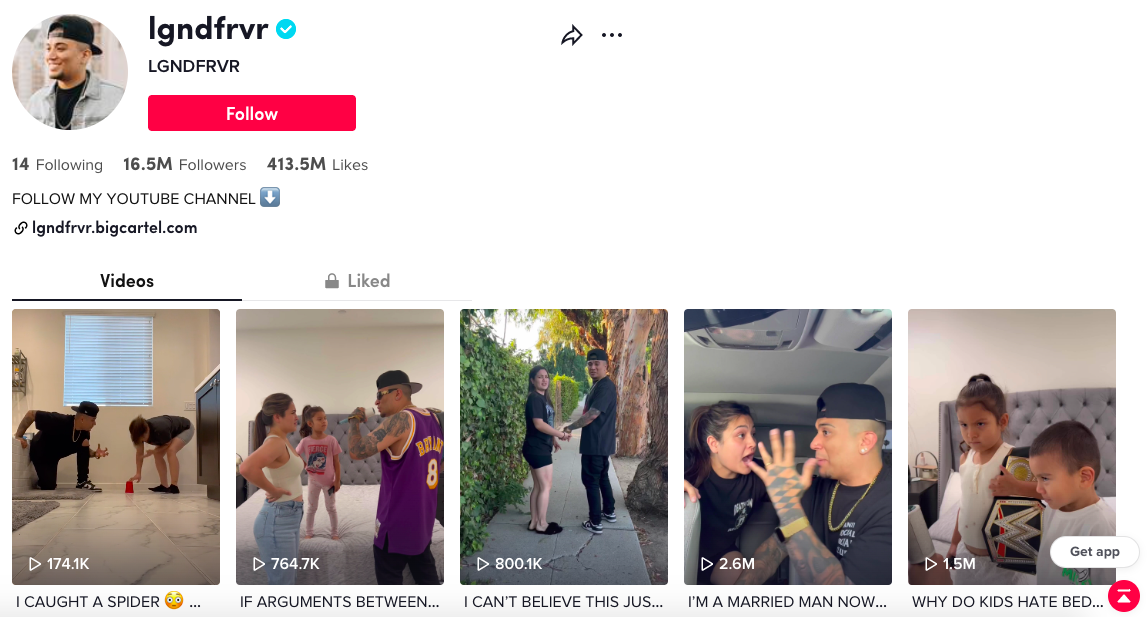 Since the Creator Fund was an immediate success, TikTik plans to raise the fund to $1 billion in the next three years. So, leverage TikTok Creator Fund to make additional earnings.
Collect Donations
Donations in TikTok are money you receive during live streams from your dedicated followers. How does it work? When a TikToker goes live, a follower can send coins (TikTok internal currency) to thank in this way for cool content or help to achieve a specific goal.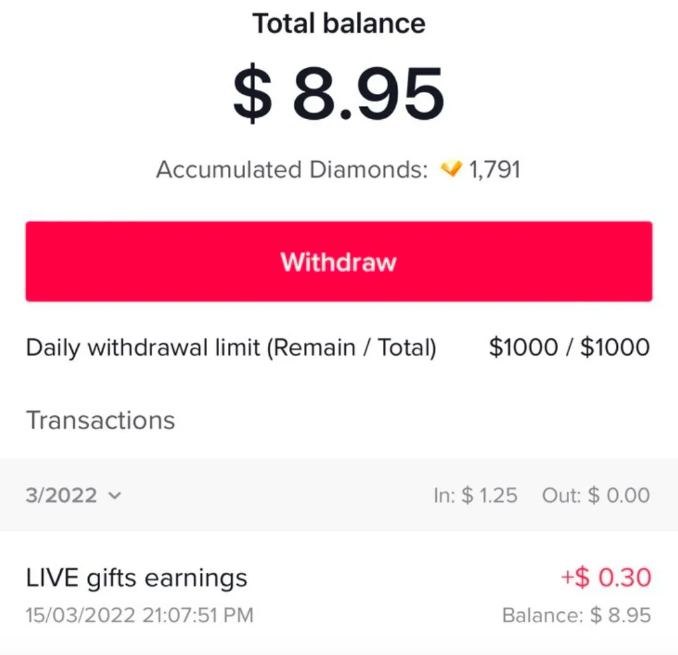 TikTok allows to convert gifts and coins into diamonds, and they, in turn, convert into money. Virtual diamonds can be converted into cash via PayPal and withdrawn from TikTok through the payment system.
Song Promotions
TikTok has an active audience loyal to music and trends. That is why song promotion is one unique way to profit from TikTok. The platform is an essential promotional tool for record labels and music producers to promote new releases and back catalog tracks. Usually, they hire TikTok influencers to help a song take off.
The rate you can charge to promote songs on your TikTok account depends on your follower count on the app.
Highest Paid TikTokers in 2022
Let's see who are those TikTok highest earners going into 2022.
Earnings: USD$17.5 million
Followers: 143.5 million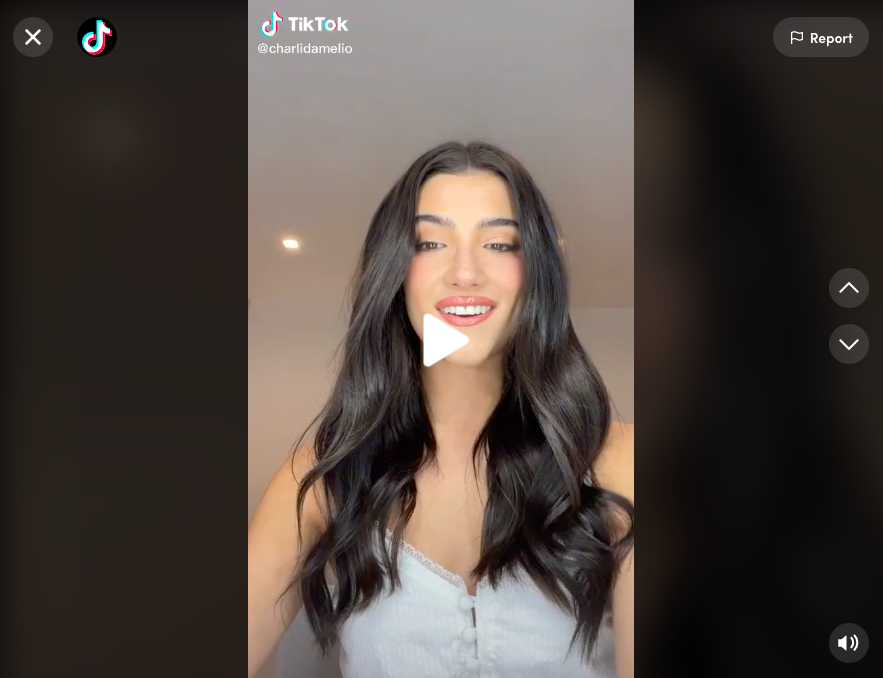 Nobody can compare with Charlie, who has the most number of followers on the platform and a bunch of sponsorship contracts and offers. She advertises Invisalign, Morphe Cosmetics, and most recently, Dunkin' Donuts.
Charlie kicked off her TikTok career in May 2019 and was the first person with 50 and then 100 million followers. In early 2021, Hollister launched a joint Social Tourist project with Charlie and her sister Dixie. Moreover, Charlie and Dixie also debuted on the Snap show in November. Charli vs. Dixie is ten mini-episodes for T.V.
Earnings: USD$10 million
Followers: 57.4 million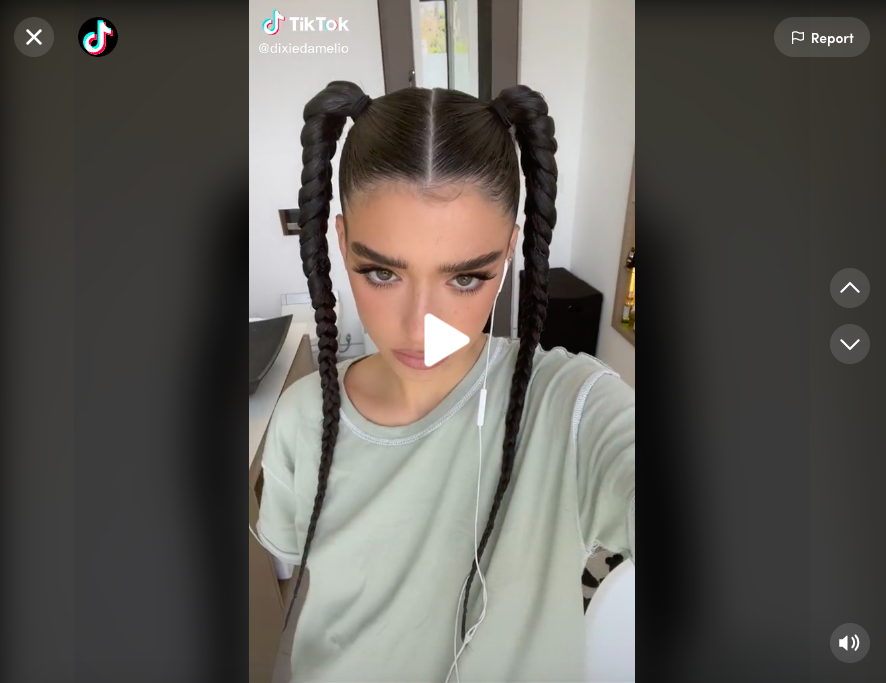 Although Dixie is an older sister, most of her fame and earnings, including deals with Hollister, Hulu, and Snap, are associated with her more famous sister Charlie. So to get out of the shadows, Dixie began a career as a pop singer.
During the Christmas holidays, Dixie went on tour with the Jingle Ball concert program, performing in Dallas, Boston, and Chicago. As for the content, she gives fans access not only to her family life but also to her personal life.
Earnings: USD$8.5 million
Followers: 88.2 million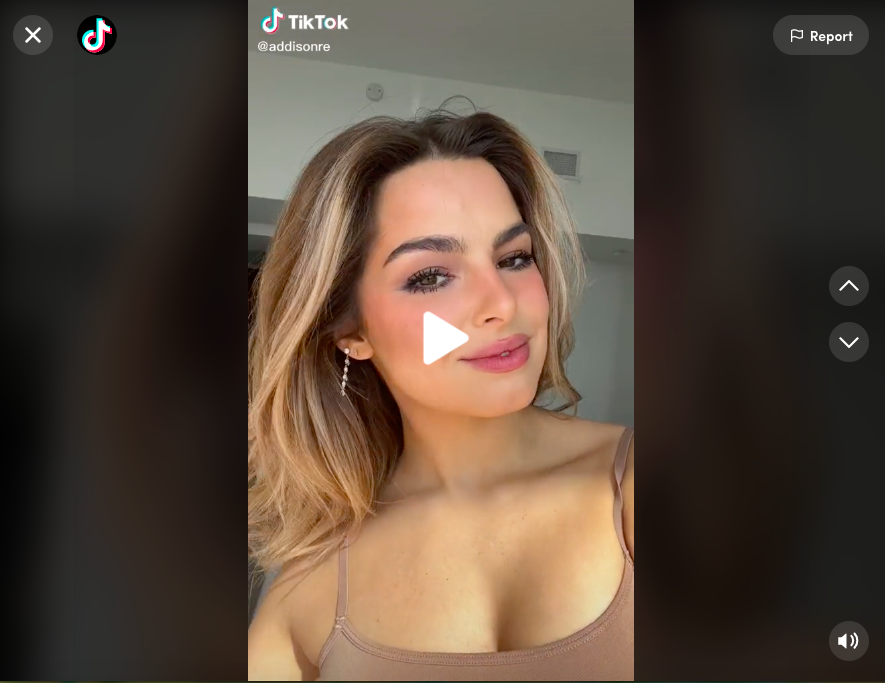 Addison Rae rose to fame on the back of her popular dancing videos. Rey's biggest event this year is her collaboration with Netflix. She played a role in 'He's All That.' In addition to Hollywood, the TikTok star has lucrative sponsorship deals with American Eagle. She has her own Item Beauty line – a joint project with decorative makeup startup Madeby Collective – that sells Lash Snack mascara and other products in stores like Sephora.
Earnings: USD$5 million
Followers: 90.5 million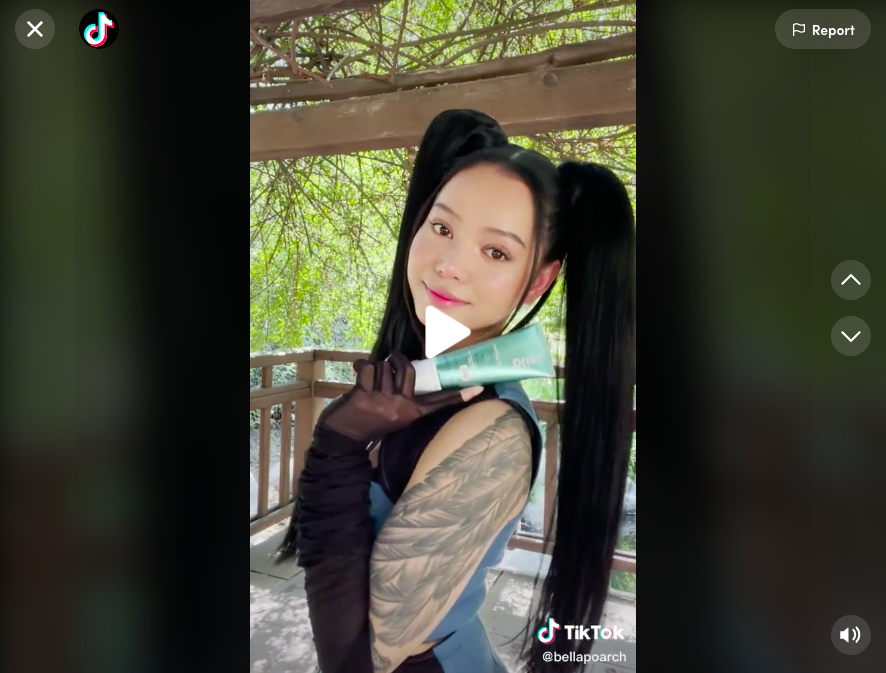 Her path to fame began in August 2020, when she posted a silly video with a lip-sync of the song M to B by the British rapper; it became the most popular video of 2020 on TikTok (by a number of views).
Sponsors adore Bella; over the past year, she has starred in ads for Google, Prada, and Tinder. In May, the star released her first single, 'Build a Bitch', showing that she plans to continue her career in music.
Earnings: USD$5 million
Followers: 25.6 million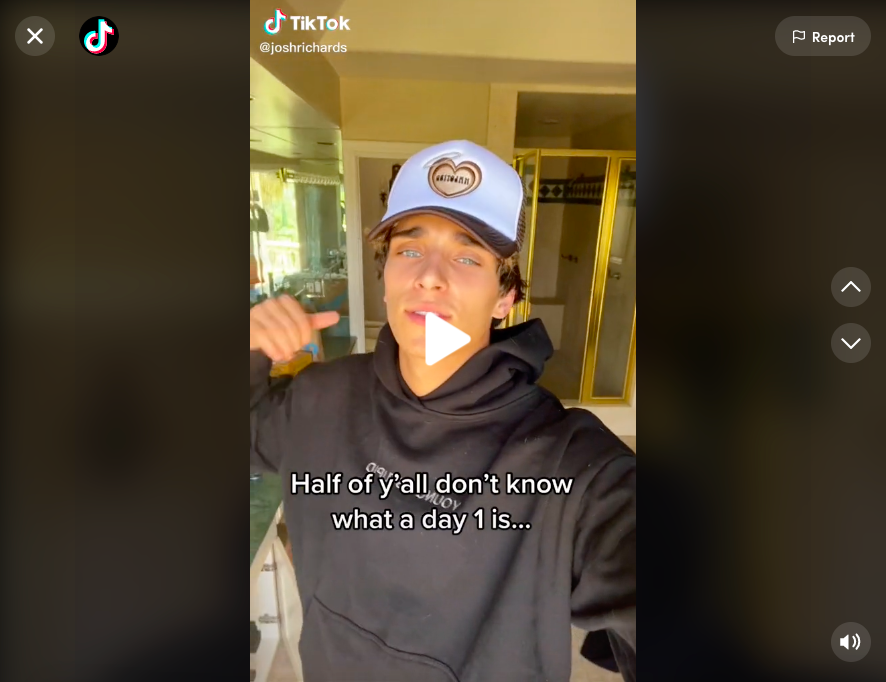 Brands do not care about Josh's commitment to 'bro culture,' which is visible on his TikTok page: he has signed sponsorship agreements with Amazon, CashApp, and others.
Also, Josh has an Ani energy drink that is sold at major chains like Walmart and venture capital firm Animal Capital. His venture capital firm raised $15 million and invested money from everything from Pear Pop (an influencer app) to Colossal, genetic engineering laboratories.
Conclusion
TikTok is setting new records in the social media world, and the driving force behind its success is user-creators and influencers. TikTok gives people a unique platform to entertain, inform, and make a good living from video views. So, if you like this social network and are ready to invest time, effort, and ideas in content, do not miss an opportunity to get compensation for your passion. Join TikTok Creator Fund and consider numerous ways to make money off your TikTok account. The highest-paid TikTokers prove the sky is the limit when it comes to TikTok earnings.
If you find navigating the video platform tricky and need experts' help, connect with Agency Vista's Top TikTok Marketing Agencies. They will deliver exceptional results and help you reach new heights.