In case you didn't know, May is National AAPI Heritage Month — a time to celebrate and amplify the Asian and Pacific Islander community. This is a time to acknowledge and recognize the pivotal contributions the Asian community has made.
Brands and agencies that are not a part of the AAPI community have a responsibility during this time to do their research and amplify the voices of those who are. A company's mission and values are important now more than ever. In fact, 71% of consumers prefer buying from companies aligned with their values.
There's no better time than the present to celebrate and uplift AAPI brands, entrepreneurs, and creators. Here are five ways that brands and agencies can celebrate AAPI Heritage Month by amplifying the voices of the AAPI community.
What Is AAPI Heritage Month?
Asian and Pacific Islander (AAPI) Heritage Month allows us to learn more about the many achievements and contributions of people of Asian continents and the Pacific islands.
The Federal Asian Pacific American Council has selected this year's theme as "Advancing Leaders Through Collaboration."
Why was May chosen to commemorate AAPI heritage?
May was designated as Asian Pacific American Heritage Month in reference to two important dates: May 7th and May 10th.
May 7, 1843: This date is significant to AAPI Heritage Month as it represents when the U.S. welcomed the first Japanese immigrants.
May 10, 1869: Also acknowledged as Golden Spike Day, this date marks the completion of the very first U.S. transcontinental railroad. The railroad had significant contributions made by Asian workers.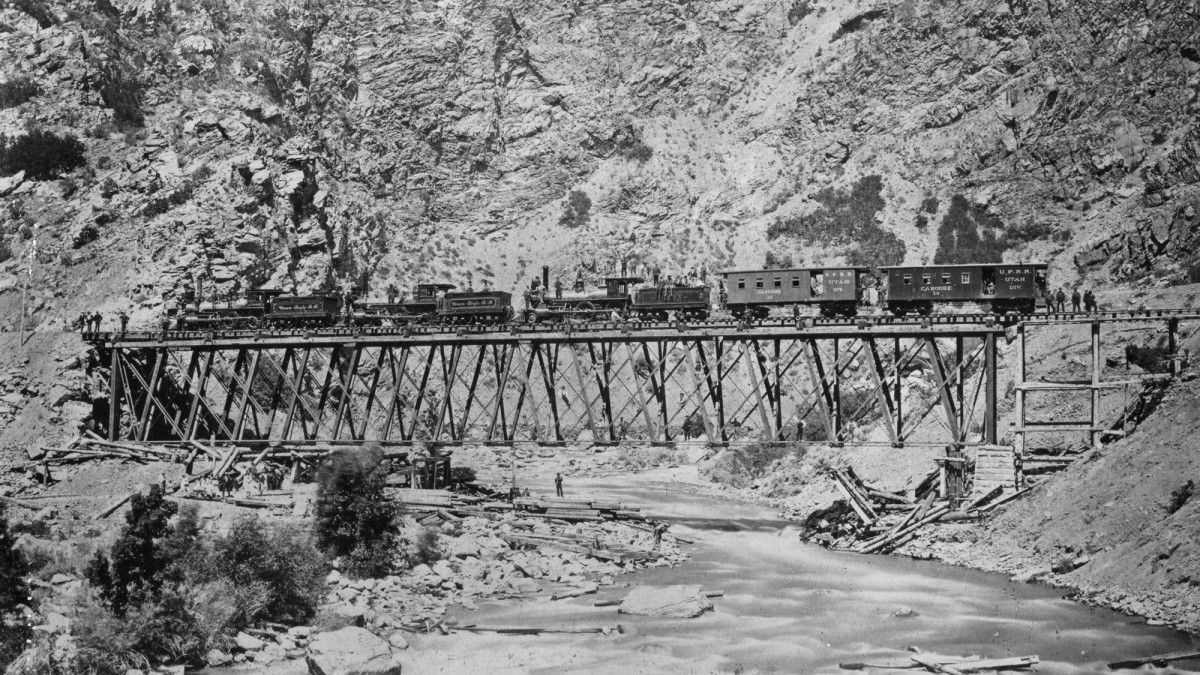 According to History.com, the railroad was a fundamental part of the development of the American West. The U.S. transcontinental railroad cut travel time from months to just less than a week.
National AAPI Heritage Month Theme 2022: Advancing Leaders Through Collaboration
The Federal Asian Pacific American Council selected the theme, "Advancing Leaders Through Collaboration," which builds on the Advancing Leader series, which began in 2021 (and will run through 2024).
"When you have diversity at the leadership table, the magnitude of what you can accomplish is enormous," Fahmida Chhipa, FAPAC's vice president, told NPR. "You really expand yourself in the horizons to have something creative and innovative."
Why Brands and Agencies Need to Amplify The Voices of The AAPI Community
Personalization in marketing has always been thought of as celebrating special milestones for customers (i.e., birthday emails, coupons, special discounts, appreciation content).
Putting a face to the company by sharing employee pictures or milestones was also a key tactic of humanizing a business. However, companies are increasingly focusing their energy on strategies to make the communities their customers are a part of feel seen and heard.
This is done through celebrating and acknowledging special days and months for each community their customers (and most likely employees) identify with. Multicultural marketing can be done by planning a campaign (or content) around key dates that can help raise awareness and connect with your community on a deeper level.
With new national days and months popping up, brands and agencies will want to work with a social media management tool that highlights key dates in a calendar — allowing you to plan out your posts easily while keeping an eye on bigger picture events, holidays, and national days.
Some businesses have strayed away from celebrating these days for fear of offending that community by saying the wrong thing. But, with cancel culture a very real thing for businesses, you can't afford to not participate in these special days and months.
64% of consumers worldwide will buy or boycott a brand solely because of its position on a social or political issue. And recently, a Kantar study found that ads that are considered progressive are 25% more effective. The fact of the matter is that brands are being held accountable for their impact (or lack thereof) on the environment, society, and culture.
5 Ways Brands and Agencies Can Amplify The Voices of The AAPI Community
1. Make a Statement from your Social Media Accounts
Spread the awareness by making an announcement on your social media accounts. This can be done by having an executive from the business make a statement that can be shared across marketing communication channels.
If the company is worried about saying the wrong thing, you can join a marketing agency network to find an AAPI marketing partner to help your business create an inclusive advertising and marketing plan. Or pass the mic to someone from the AAPI community to shed light on the cause on your company channels.
To amplify the voices of the AAPI community, you can host a social media takeover on your stories, do an interview for your blog, or ask customers (or employees) from this community to share a quote.
Larger brands are typically held more accountable, as they have more resources (and bigger budgets) to make an impact. It's key to outline the actions your organization is taking to right the wrongs of the past and do better. This can be done by creating a landing page or sending out a press release that highlights how your company supports diversity, equality, and inclusion.
2. Spotlight and Support AAPI Entrepreneurs, Customers, and Employees
If you're a little late on planning your AAPI Heritage Month marketing campaign, no problem. There are a number of pre-created lists that spotlight AAPI innovators across various industries. Brands can share the list and put their own creative spin on it through a graphic that is shared on your Story, Feed, or in a Reel.
Google search keywords to find the AAPI businesses and creators relevant to your audience:
AAPI Businesses in [location]
AAPI-Owned [Industry] Brands
Top Asian Creators on [Social Media Network]
However, if you do have the time to plan out an AAPI Heritage Month campaign to really amplify the voices of the AAPI community, then focus on those closest to home (a.k.a, your own employees and customers). You'd be surprised by the remarkable things those closest to you have been through or accomplished when you simply just ask.
Send out a newsletter or make a social media post that you would like to spotlight leaders in the AAPI community for Asian and Pacific Islander Heritage Month. Some people may not be as forthcoming, so it's recommended to add in some questions or criteria.
How to Reach Out to The AAPI Community to Be Included in Your Content:
"We want to hear from you! Share with us your favorite AAPI-Owned business by responding to this post, and they could be featured in our upcoming [insert place this can be social media, newsletter, homepage, landing page, podcast, etc.]."
"As we get closer to AAPI Heritage Month, we want to amplify the voices of those closest to us. If you identify with the Asian and Pacific Islander community and would like to help spread the awareness, we want to hear from you! If you're using our [insert product or service] to support your Asian-owned business, we would like to feature you across our communication channels. Please respond back if you are interested in being featured."
"We're curating a list of our favorite influencers, creators, and entrepreneurs for AAPI Heritage Month and want your help. Who are your go-to's for the best-in-class [industry] advice?"
"For the month of May, we would like to honor our employees that identify with the AAPI community on our [insert place this can be social media, newsletter, homepage, landing page, podcast, etc.]. This will be done to spread awareness about Asian history and culture. We would also like to have a conversation to see how we can be a more inclusive work environment that ensures that people from all backgrounds have equitable access to opportunities, professional growth, and success."
By featuring employees and customers on your marketing communication channels, you're creating a more inclusive business that will attract more people as potential new hires and customers.
This also creates a resource for the featured person to share — and then for their followers to share, which harnesses the true power of social media.
3. Create an Inclusive Work Culture
Take a look at your workforce and evaluate if your business is giving equal opportunities to all backgrounds. Ensure that there are measures in place where your business is doing its part in creating a forward-thinking and inclusive culture.
Strategies to ensure your business is creating an inclusive work culture:
Create a workshop to discuss how people simultaneously hold privileged and marginalized identities. Discuss current policies and practices that may appear neutral but may perpetuate inequities.
Promote courses that explore the themes of leadership, inclusion, and psychological safety. Depending on your company's budget size, you can hire a professional to come in, or you can share free Coursera courses around inclusions.
Have your hiring manager build relationships with diverse organizations to seek out more diverse candidates for positions.
Partner with a DEI consultant to review your current workplace and look for signals that portray a noninclusive environment/culture. This can help promote inclusive language at your organization!
4. Work with AAPI Creators and Influencers
Influencer marketing provides brands an opportunity to tap into new communities and highlight AAPI voices. If a brand can't find influencers organically, we recommend working with a top-rated influencer agency like HireInfluence, that has experience in working with all types of creators.
AAPI Thought Leaders to Follow and Connect With:
5. Follow and Learn From AAPI Accounts
If this is your first time hearing about AAPI Heritage Month, then the best thing you can do is diversify your feed and learn. Diversifying your feed allows you to gain perspective that you may not have from your existing circle.
This allows you to get inspired and learn from people that identify as AAPI. By listening, you can then support and amplify the voices of the AAPI community.
5 AAPI accounts to follow today:
We formulate our opinions, viewpoints, and beliefs based on what we have personally experienced. For people that are very privileged and haven't experienced certain things, you can be unknowingly ignorant of serious issues to others around you.
If you're in an executive or in a marketing position, then you are directly responsible for messaging and content that reflects a brand's target audience. The AAPI community is part of that audience, and it's important to not only acknowledge but celebrate special days and months for this group.
Asian American Consumer Statistics
Moving Forward
Consumers are increasingly looking to find brands that align with what matters most to them, brands need to acknowledge this movement and act on it. The key is to highlight how your business is supporting the cause and working to provide more equality in the workplace.
The AAPI community is part of your business; you have customers and employees that identify with this group. They should be celebrated in your social media content all year long, not just as a national day to add to your May content calendar.