Short entertaining videos have been trending all over the world. According to HubSpot, 78% of people watch online videos every week, and 55% watch videos every day. At the same time, YouTube became the second most popular website after Google. While TikTok is already winning its place in the market, Instagram was not left behind, and on August 5, 2020, it introduced a new feature called Reels. Now users can record videos up to 15 to 30-second long and add music and visual effects. It looks like Instagram is serious about competing with TikTok.
The Reels feature is available in the United States and 50 other countries. Switching to short video content may result from reduced attention span, ease of sharing, or the ability to go viral. With Instagram Reels, brands and authors can create educational content, showcase their products or services, and have creative fun.
Now it is hard to say if Reels will have the same impact as TikTok. It is all about the difference in the approaches of the two services to the promotion of content and distribution. Anyway, let's dive into the topic to get a better idea of how Instagram Reels work and how to hack the new Reels algorithm.
How Instagram Reels Work
Unlike the Direct and Threads services, the Reels feature is built directly into Instagram, similar to Stories and IGTV. Simultaneously, Reels' main content is short music clips that you can like, comment, or share. With the new icon of the clapperboard that appears at the bottom, you can easily understand that it is Reels in front of you, not Stories.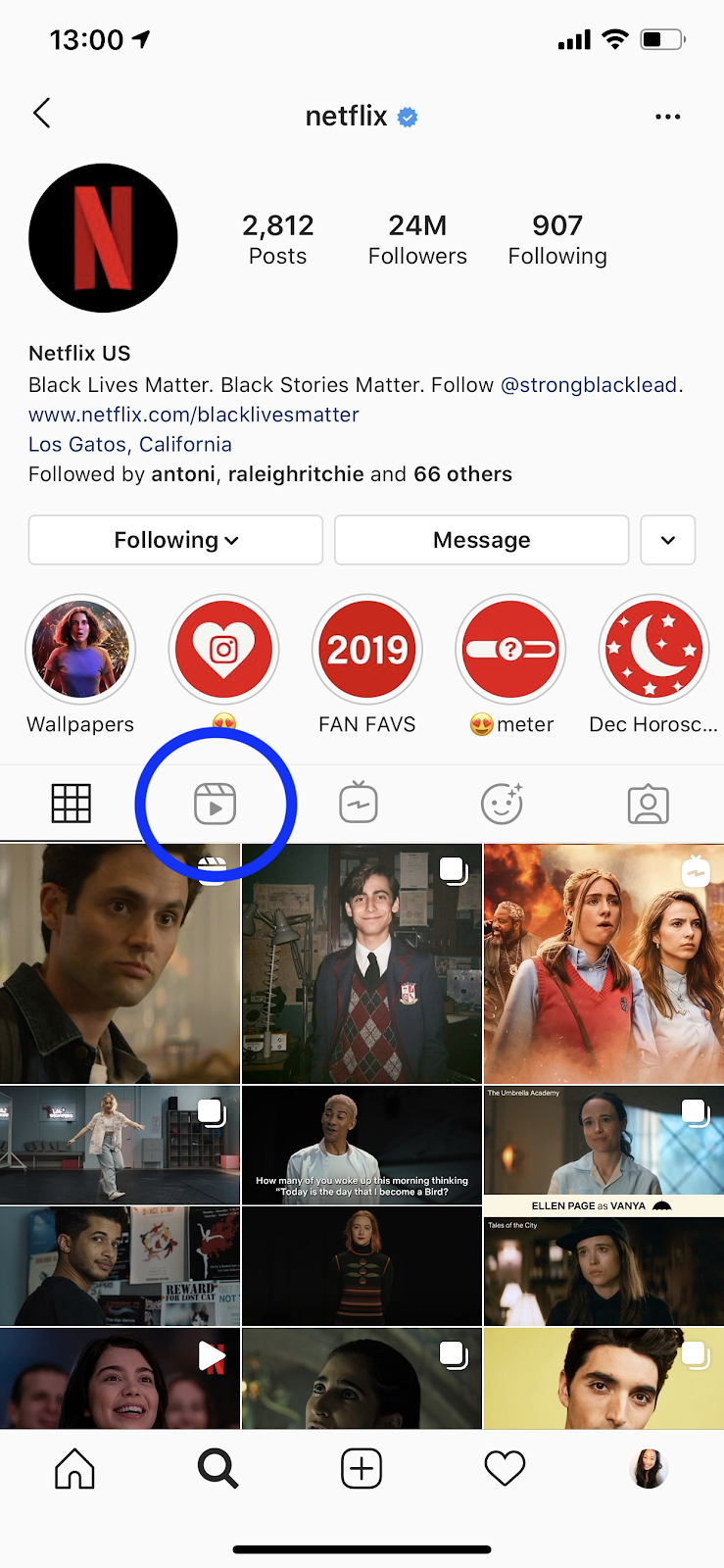 Most users form an impression of the video in the first 3-5 seconds; that is why a 15 to 30-second long video is an optimal format. The advantageous difference between Reels and Stories is that Reels is aimed at posting processed and planned videos that are edited with the help of built-in tools and, possibly, flavored with music.
Moreover, there are no limitations in terms of topics. The main thing is that your video clip should be fun, exciting, and bright.
Before you record a video, look through the popular reels in the Instagram recommendations. This will help you understand what is currently relevant and working to attract the audience. Get inspired by other brands' content to create your own.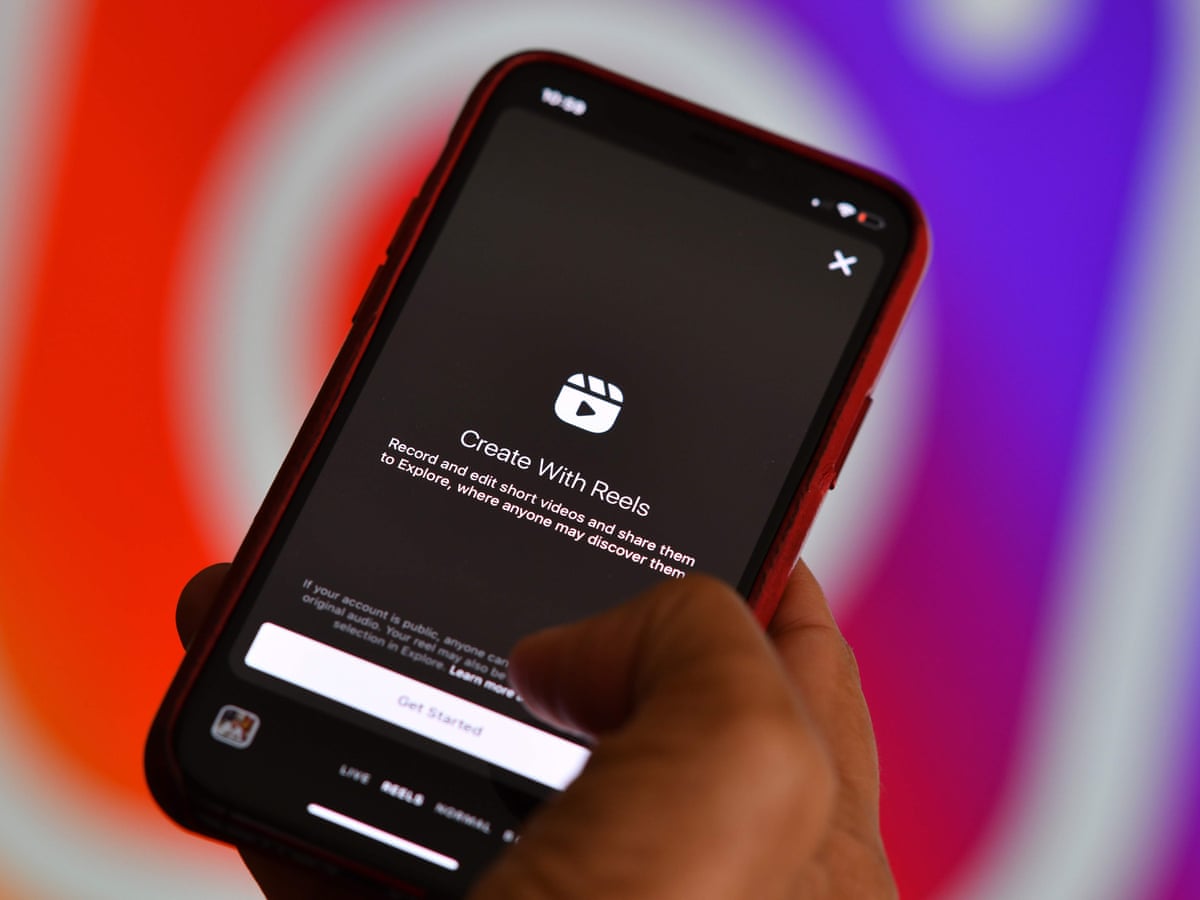 Are you ready? You can access the camera by swiping to the right. At the bottom of the screen, select Reels to start recording. When the camera opens, you will see the navigation tools on the left side of the screen. In the upper-left corner, you have the settings (the same as for Stories). Icons in the center of the screen are for shooting and editing. If you want to add creativity to your video, you can use the effects that are selected before shooting.
Top 3 Features for Business Accounts Using Instagram Reels:
1. Speed
Click on the speed to capture the video in slow motion or vice versa.
2. Effects
You can select filters and other visual accompaniments. You can also search for effects if there are no suitable ones in the suggested ones.
3. Timer
Tap on the clock icon to set the timer and record without using your hands.
Have you chosen music and effects? It is time to create a reel. Tap and hold the large button at the bottom of the screen to record. Once you are done, tap the right arrow at the bottom of the screen. From here, you can share the video to Reels, your Instagram feed, and Stories.
Instagram Reels for Business Promotion
It is worth mentioning that not all the reels are just dancing and music. In fact, business accounts cannot even use music in their videos. If your company offers tutorials, step-by-step instructions, or tips on using the products, you can create similar videos for Reels. There is an option to post backstages and videos with staff to show what the company does.
If you are in the eCommerce industry, Reels is an excellent tool for showing off combinations of products and their use cases.
Stop-motion videos are extremely popular today. If your product requires assembly, make a fun video with the process or a step-by-step guide to assembling the product from start to finish.
Let's be honest, most people, when watching short videos, will not pay attention to the caption, especially a long one. To accurately convey a specific message to the audience, duplicate it with text or audio in the video itself.
Tips For Reels Algorithm
Reels feature gives an excellent opportunity for brands to have their content seen by existing and potential followers. Still, business accounts should keep in mind the Reels algorithm's key points. While Reels algorithm is still a bit of a mystery, some things are clear enough.
According to the new Reels algorithm, the platform wants users to stop reposting videos from various platforms, including TikTok, to Reels. Instagram's spokesperson Devi Narasimhan said that Instagram surveys have shown that people experience "less satisfaction" from Reels when content is duplicated from other apps or blurred. So the social network's recommendation algorithms will start ignoring such content. The videos with the TikTok watermark will be deprioritized in favor of original Reels content.
Instagram has made changes to the Reels recommendation algorithm. Users are encouraged to post vertical videos that use music from the Instagram library or sounds from Reels. Videos with a lot of text, blurred, with watermarks or logos will now be shown less often in recommendations.
Instagram offers the authors of Reels videos to create "entertaining" and "funny" content, to launch trends in which other users can participate.
Instagram content creators can get tips from Instagram's Creators on how to create videos that will be included in the recommendations.
Things To Avoid on Instagram Reels
Blurry content due to low resolution
Content recycled from other apps (i.e., contains logos, watermarks)
Content with a border around it
Video that has the majority of the image covered with text. 
These types of reels will not be recommended as often to people who do not yet follow you in places like the Reels tab but will still be shown the way they always have been to your followers as long as they meet Instagram Community Guidelines. 
Tips on How to Win Over Instagram Reels Algorithm
1. Understand your goal
Ask yourself what you want the audience to achieve through watching your Reel. Then storyboard and plan how to communicate this in a funny and entertaining manor. There is nothing more exciting than watching videos that make you believe in yourself, overcome life's failures, and continue to achieve your goals. Good video clips should not just tell the story; they should attract, inspire and do it entertainingly.
In the example below from Balmain, their goal is to generate brand awareness around the personally re-designed BBOLD sneakers by @OR. They also tell their audience in the caption where they can purchase the shoes and when they will become available. Incorporating a CTA (Call-To-Action) in the title is key for Instagram Reels.
2. Add creativity to your video content
Immerse yourself in the beautiful world of video editing with numerous creative tools. Filters, effects, and animated overlays will make your videos more rich and exciting. You can explore Instagram filter hacks and learn how to tap into hidden filters here.
3. Experiment and test
While the world adapts to new circumstances, it is worth getting out of your comfort zone and implementing new, possibly crazy, ideas. Brilliant ideas, as a rule, appear in the work process. Evaluate resources and try new things based on the interests of your target audience.
Sephora did a great job of testing out Instagram Reels content through creating a challenge for their audience of beauty lovers. The Reel was recorded by beauty influencer, Ryan B Potter, and included the product used in the video!
4. Educate your audience
Provide value to your target audience that is simple, clear, and answers their questions. If you're a software company and frequently receive reoccurring questions on how to set up an account — this would be a great idea for a Instagram Reel. This type of educational content will help you convey information about the product you are selling to a potential buyer and dispel their fears and myths.
5. Share your brand story
Behind each brand, in one way or another, there is some story that makes an impact on the company. If you want to build a guaranteed successful strategy, you can not do without a story that will resonate with the audience and cause genuine emotions.
Conclusion
Instagram Reels is a feature that many brands have been waiting for to promote on the Instagram platform. It is a very interesting format that helps to increase user engagement and interaction on Instagram. Instagram users can create new content that is qualitatively different from the Stories and posts that are already familiar to us. No doubt, Reels keeps enhancing creativity on the platform.
While many people copy their videos from TikTok to Reels, you need to remember that you need to create unique and resonating content if you want to stand out. Reels should help to personify the brand and distinguish itself from competitors.