You don't need to be a genius or a celebrity to make money on social media. In fact, more and more regular people are jumping on this medium to make a living. Especially in this COVID-era wherein everyone is advised to stay indoors, all you need to have is a computer and an Internet connection, and the opportunities to earn some cash are endless!
In this article, we will list down the most effective ways to make money on social media and how to get started today.
8 Easy Ways to Make Money on Social Media
1. Sell physical products online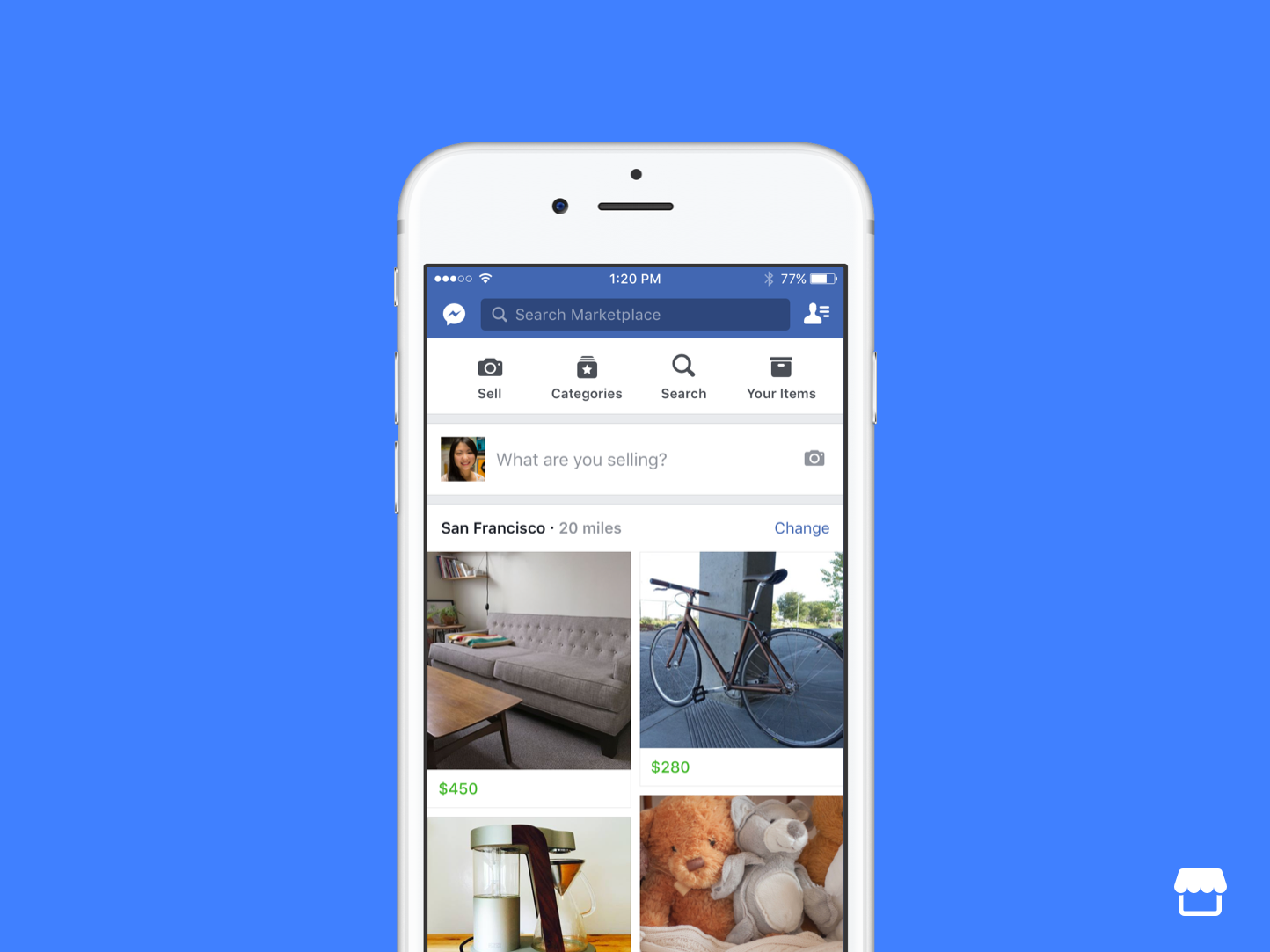 Ecommerce has completely revolutionized the retail industry. While e-commerce has been here for over 20 years, the coronavirus pandemic has spurred more online shopping. Consumer behavior is quite different online, with 70% of shopping enthusiasts turning to Instagram for product discovery.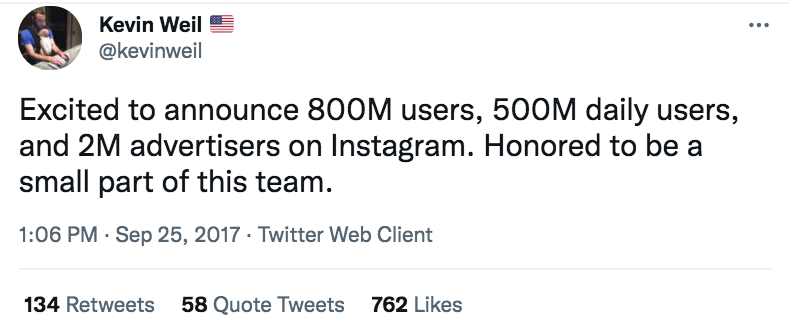 There is much noise online, and it can be challenging to convert followers into sales. Luckily, Instagram Shopping has developed an impressive way to bring a storefront to consumers and surpass the traditional sales funnel. And it doesn't just stop with Instagram Shopping; the Facebook Marketplace is also a viable platform to use as well.
As of October 2018, more than 800 million people globally use Facebook Marketplace each month to browse, buy, or sell items, allowing retailers to drive discovery and sales of products in a place where their consumers are already shopping. Why pay for an e-commerce platform when you can reach the same or even more users by selling on social media instead?
Facebook Marketplace Stats
Instagram Shopping Stats
2. Sell an online course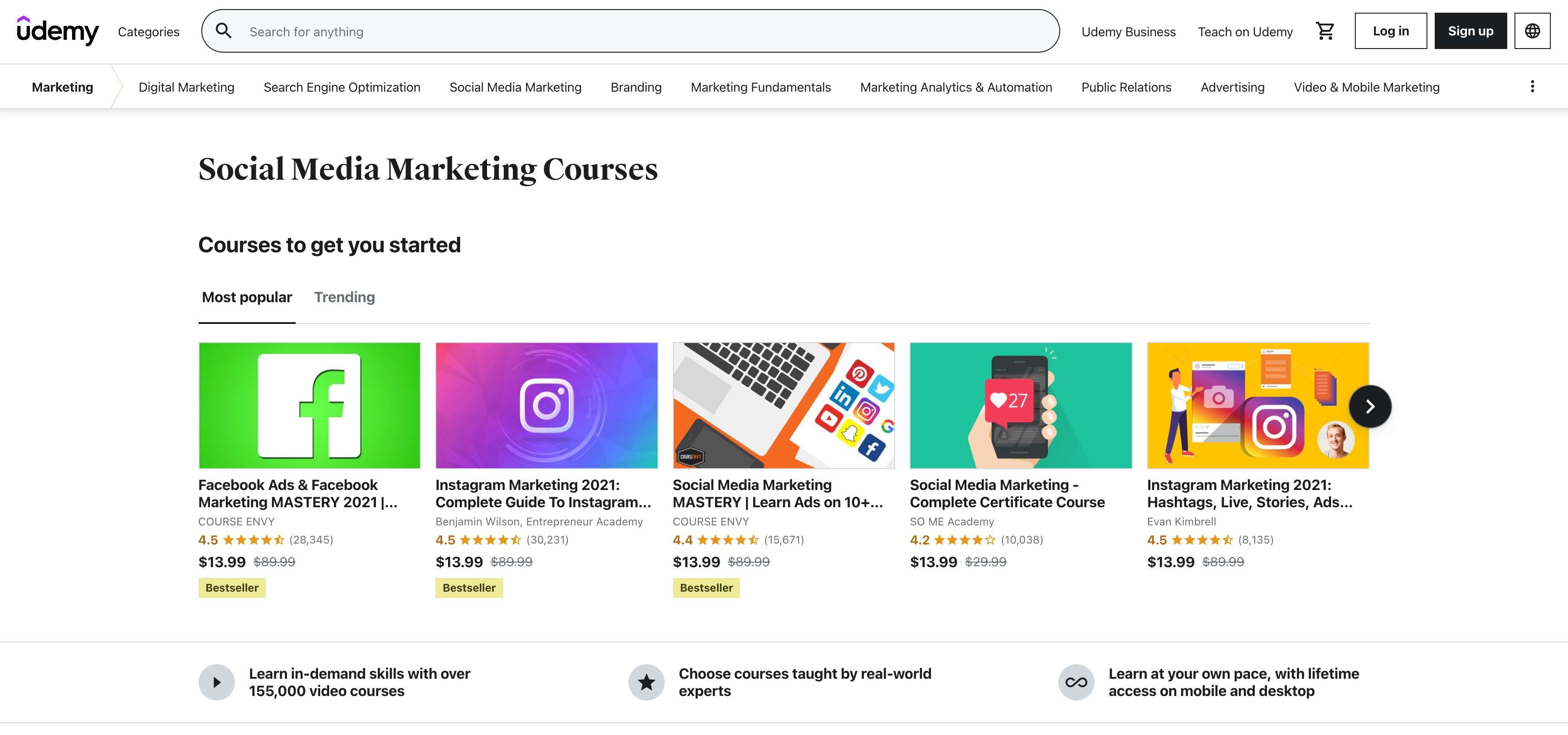 Why do some entrepreneurs prefer to sell online courses rather than physical goods? Because online courses cost less to create, take less time, the product is available for as long as you want to, and there are no shipping costs involved!
Investing in education is an emerging trend from different industries that is why more and more companies are supporting the e-learning market. Who doesn't want to learn a skill they've always wanted to learn in the comfort of their own home?
Online learning platforms such as Udemy, Thinkific, Skillshare, Coursera, and LinkedIn Learning can be used to streamline your process. They all offer the tools you need to create, launch, teach and manage your courses so all you need to do is promote it on your social media.
3. Launch a paid content subscription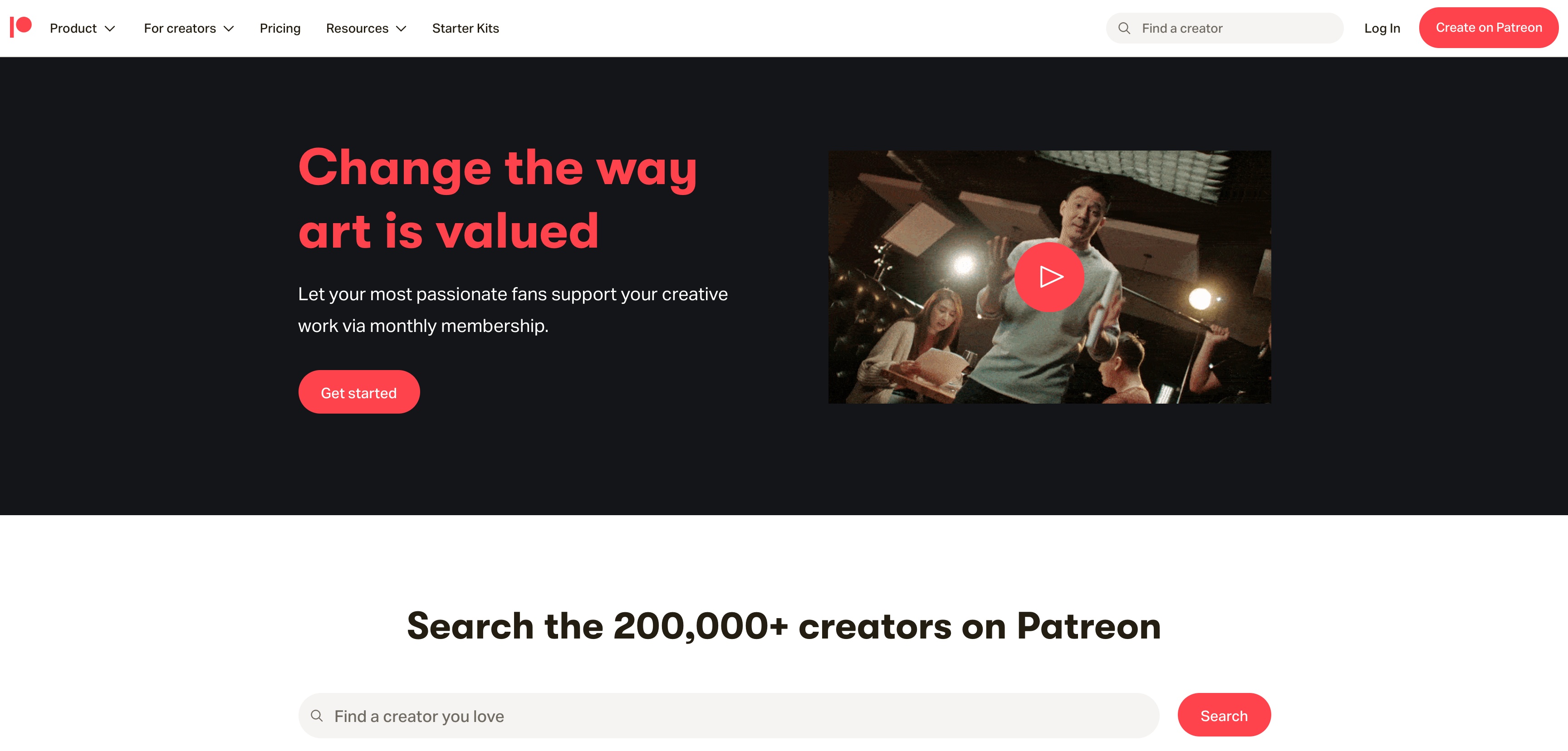 Are you a digital creator looking to produce exclusive content for your followers? Membership platform Patreon can help you with this by making your followers pay a monthly subscription to access your content. Other platforms such as Twitter, Youtube, and Twitch have launched a similar feature so content creators can promote their paid content for their followers.
Patreon Stats (Highlights)
4. Be a social media manager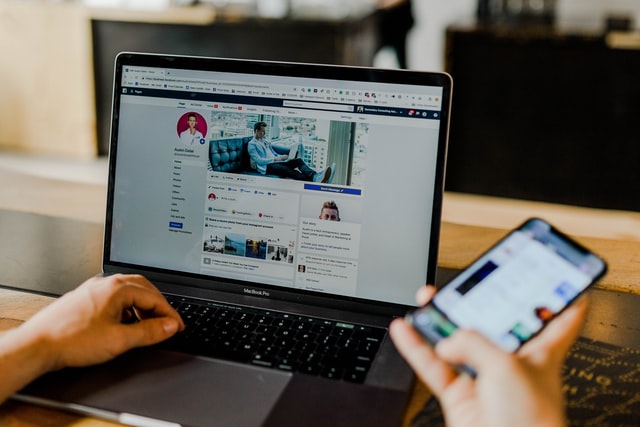 There are thousands of brands out there seeking someone to manage their social media profiles. They know how important it is, but in a corporate world, the role is not clearly defined for some. That's why they prefer to outsource it to freelancers who can help them curate their content and establish their brand identity online.
However, not everyone is a great fit to become a social media manager. One must develop strong communication skills and master everything there is to know about social media. While some may think that social media is easy, it is a lot more complicated than it sounds because there's a lot of data analytics and strategy that goes into the role.
5. Start a Youtube Channel
Youtube creators are digital celebrities who have earned an audience by creating content catered to a certain group of people. Whether you are into makeup, fashion, music, art, or pretty much anything you're into, you can create a video and upload it online.
While the number of subscribers is a great indicator of a successful Youtube channel, remember that your earning potential is not solely determined by it. You also need to consider the number of views and level of engagement you generate, the niche you cater to, and the number of brands who want to sponsor your content.
Most popular YouTube channels as of August 2021, ranked by number of subscribers(in millions)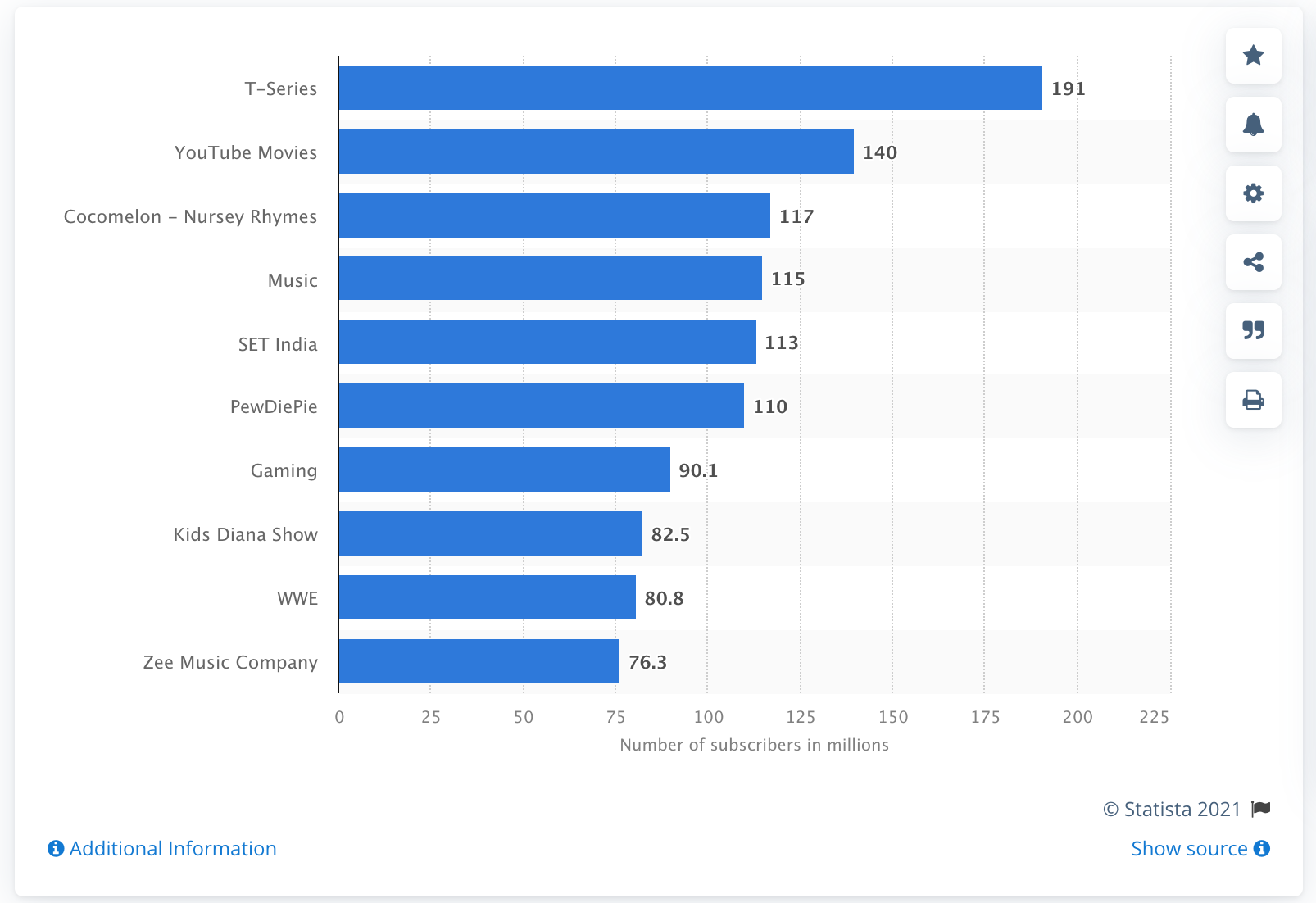 6. Become an Amazon affiliate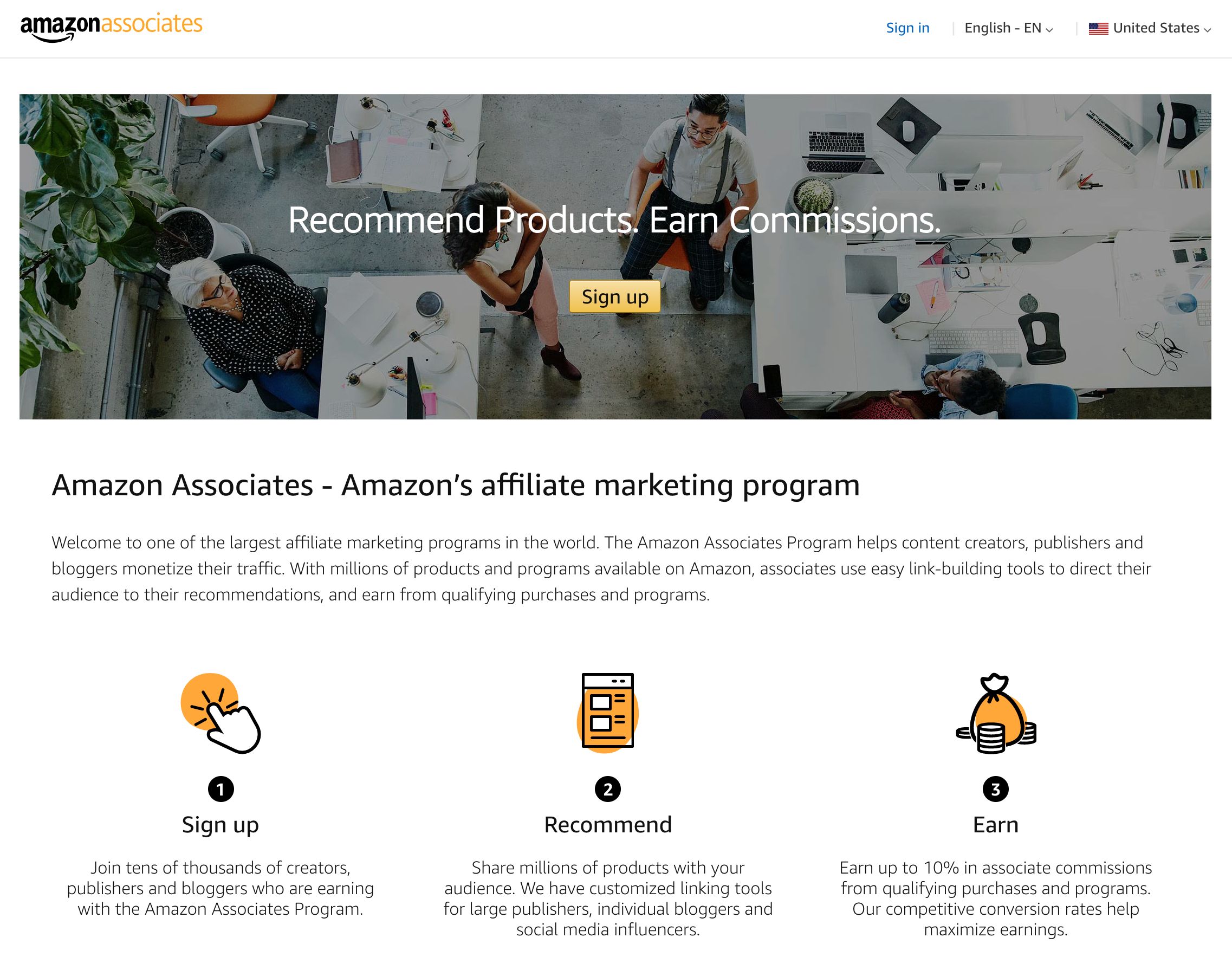 The Amazon affiliate program, called Amazon Associates, is an easy way to boost your income. Simply sign up, browse on Amazon and find the product that you want to promote, get your affiliate link, and start promoting it everywhere. When people purchase through your link, you earn a commission.
Becoming an affiliate marketer is a great fit for you if you own a website that allows you to mention products – for example, if you have a blog and want to do a product review of an Amazon product you purchased recently.
Amazon Stats for Marketers
7. Sell your art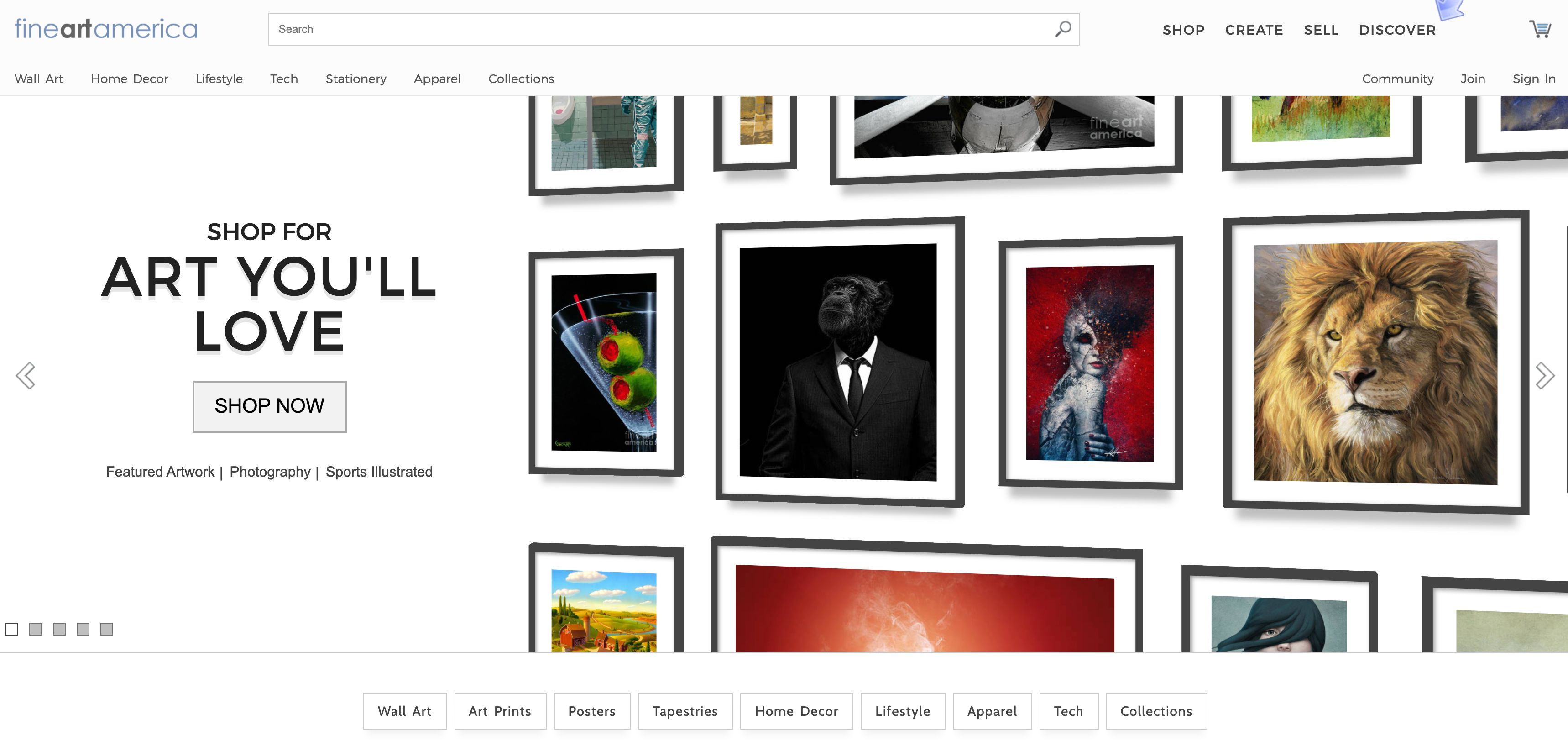 Are you an artist who wants a new way to sell your creative work aside from private commissions or running an art exhibit? Selling your art online is a great added income source. Online platforms have a lower overhead cost than a gallery thus giving you the ability to sell it at a more affordable price. A great example of this Fine Art America which is one of the largest art marketplace and print-on-demand services nowadays. Simply upload your art, apply it to a variety of products, set your price, and start selling!
8. Sell licensing rights to your photos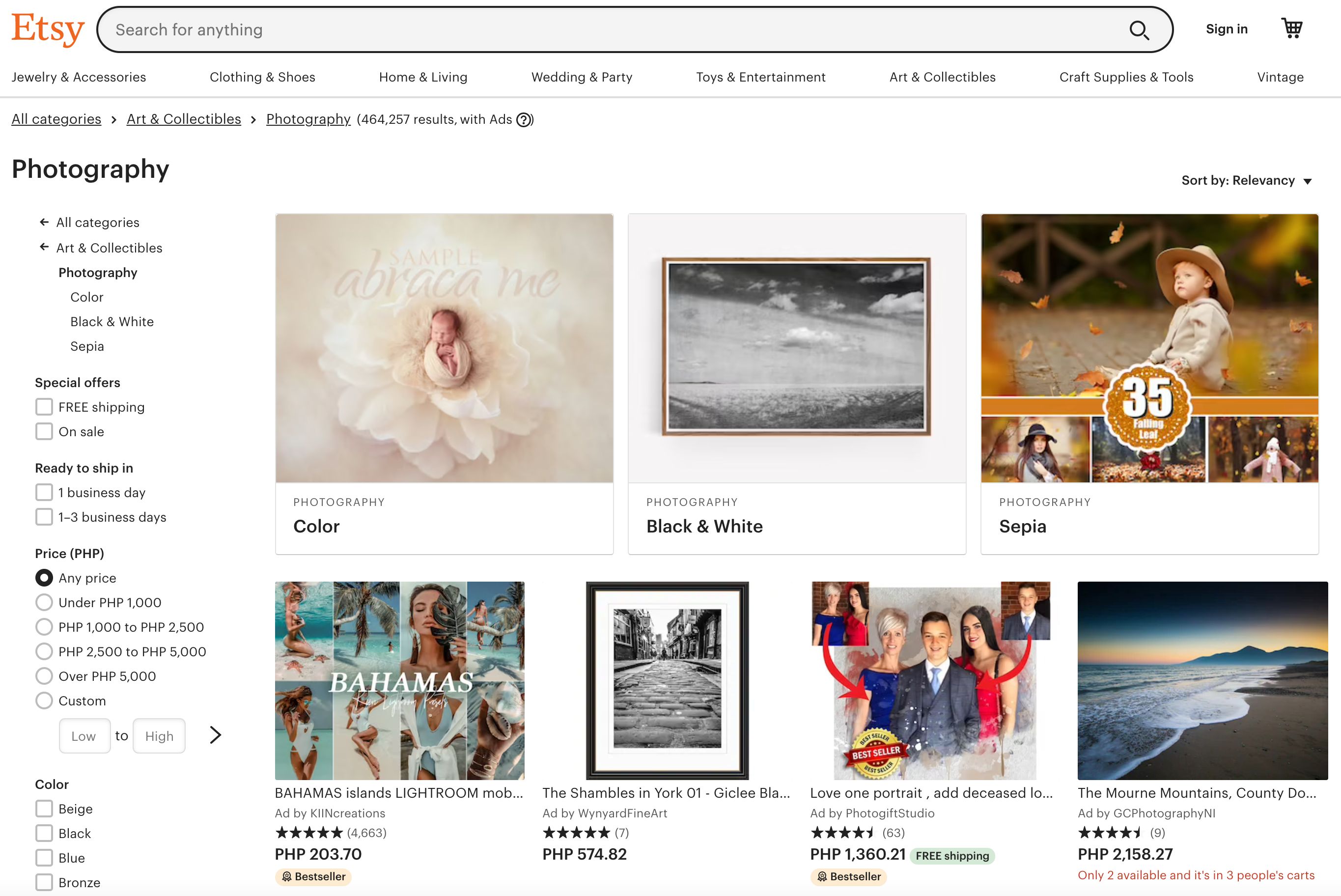 When you sell a photo that you took personally, you are not really selling your photo. You are selling the right to use that photo. As the photographer, you are the copyright holder of that image — unless you decide to let go of that ownership permanently.
If you are into photography, deciding how to sell your photos depends on how you want your photos to be used. You as the copyright holder get to set the terms and there are a lot of online platforms that can help you with that. Some great platforms to choose from are Etsy, Shutterstock, Alamy, and Adobe Stock.
What photos sell the most? Versatile photos that express ideas are popular these days, especially when you include people as your subject. So if you have the equipment to produce hi-res photos, go out and start taking snapshots and sell them online!
Which Method Is Right For You To Make Money On Social Media
The method you choose depends on several factors. Do you have the capacity to sell physical items? For this, you would need to purchase initial inventory and ship your orders on a daily basis. If you prefer starting an online course or paid subscription, do you have expertise on a particular topic that you think people would pay for to have access to it?
On the other hand, becoming an Amazon affiliate or social media manager could be a better option if you have writing skills whereas becoming a Youtube vlogger would require a lot more creativity and video editing skills.
Anyone can make money on social media – you just need to find your niche and figure out a way to market it online. Who knows, once you've gained some following then maybe you can turn a single tweet or an Instagram post into stone-cold cash without even lifting a finger!
Make money on social media with the help of a top performing digital marketing agency.
If you are a marketing agency, Agency Vista's upgraded plans can take your marketing efforts to the next level without taking time away from your clients.