How do you feel about your current social media marketing efforts? Is your business simply there to have a pressence or do you have a full strategy in place? With over 53% of the world's population on social media, it's critical that your business has an effective social media strategy that helps you reach your intended audience. Businesses should consider the benefits of outsourcing social media to a qualified team that can help scale your growth goals.
There simply comes a point where a business may not have enough time or internal resources to scale their social media efforts. Businesses need to make some tough calls regarding the viability of their online presence and how they can work to improve it. Most startups keep their social media marketing in-house to start with, but as the work progresses and the business picks up, outsourcing the marketing strategy becomes crucial. Businesses everywhere are starting to realize the importance of having a solid social media marketing strategy rather quickly.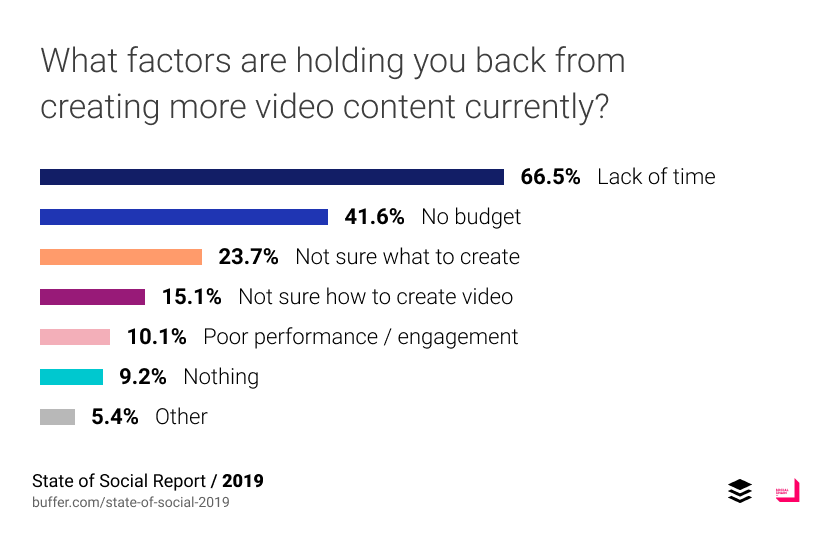 Social media is crucial in helping develop a brand voice and reputation, to connect with target audiences, and improve the brand name. Brands also need social media strategies to grow the client base, build trust, and set the business up as an Authority on issues that require solutions. The success of the brand image largely depends on the engagement and acceptance that companies receive from social media users via different platforms.
However, given the demands of the day-to-day operations that most business owners have to deal with, outsourcing the social media strategy to a digital marketing agency makes perfect sense. Social media posting, content creation, scheduling, and analysis are hard work that takes a chunk of your time and new trends are popping up almost daily. It isn't everyone's cup of tea. Most business owners prefer utilizing their time for business development, increasing efficiency in operations, and leaving social media marketing to experts. 
What Is Social Media Marketing?
Social media marketing, or SMM, can reach existing and potential customers and target audiences via social media platforms. Most businesses prefer using social media sites like Pinterest, Twitter, Facebook, Instagram, and LinkedIn to connect with their customers and interact directly with audiences.
SMM is internet marketing that helps businesses achieve their digital marketing goals. It includes paid ads, blogs, articles, informative content, videos, image uploads, viral content, GIFs, and much more. All these activities drive audience engagement with the brand and make it more relatable for regular and potential consumers.
Social media marketing is done professionally to improve the business' global social media standing and presence. Interactions with a set target audience can get higher audience engagement with social media marketing than those companies that do not engage in planned social media marketing.
Social media marketing is based on strategy, planning and publishing, listening to feedback, constantly engaging with audiences, analyzing and reporting data, and advertising.
Social media marketing changes as often as the content does. Blogs are shared to help reach larger audiences and rank the business website higher on search engines through SEO (Search Engine Optimization). Videos and explainer content help increase awareness and engagement in users. Images, GIFs, memes, short stories, poems, and much more create shareable content and drive higher engagement with the target audience. Doing this helps the business remain in the limelight and allows consumers to look forward to great content and shareable posts.
Suppose you're like many other business owners considering outsourcing social media to a digital marketing agency. In that case, we have a few questions you should ask yourself before you take this step. Making a decision to outsource a critical part of the business is not easy and should be done with significant consideration and planning. 
Should I Outsource My Social Media? 6 Questions To Ask Yourself
1. Do I have the time to devote to social media marketing?
Most business owners usually start outsourcing because they do not have the time to manage everything themselves. When considering if you have the time to devote to social media, it is best first to consider all the critical tasks that need your immediate and constant attention. No matter the size, priority, or specialty of the job, if you have to do it, there is a high possibility that you will not have the time to devote to social media marketing and will not be able to concentrate on the strategy.
While you may handle your personal social media pages and accounts, managing business social media accounts is a totally different ball game. You have to think about each piece of content, each line, sentence, the vocabulary, political correctness of the terms used, the scheduling, posting sites, times, and much more. You will also have to ensure that all this is SEO optimized to bring a lot of footfall to your business site. Devising and sticking to editorial guidelines, maintaining the brand voice, concentrating on brand building and reputation, and engaging the target audience may be extremely difficult.
Social media marketing tasks in 2021:
Tracking your social media updates.
Checking all conversations and responding to users regularly. Getting valuable feedback and acting on it promptly.
Constantly finding new ways to expand and grow online.
Engaging users with new posts and considering them in each scheduled post.
Keeping constant touch with all target audiences and responding 24/7.
Social media management for businesses cannot be done just once or twice a week – you cannot schedule an hour or two a week and expect any positive results. Social media is highly dynamic, and trends keep changing each minute. To keep connecting with the audience, you need to stay online and adapt to these changes all the time.
Most business owners do not factor in the time it will take to build a new brand from scratch. Many new business owners like to think that social media marketing is not a priority since the brand is small. However, this is not the case. There is double and more work if the brand is new. A social media presence is a must for large businesses, and business owners need to ensure that the brand reputation is maintained and customer care is following up with all customers.
Small and large business owners need to give time to build a social media presence, and they also need to dedicate energy towards growth. If you feel you do not have the time to do this daily, 24/7, you should think about outsourcing social media marketing to a digital marketing agency.
2. Does the digital marketing agency have experience in my industry?
Most digital marketing agencies are experienced and have multiple clients already working with them. While they may be excellent at their work, you should always do the due diligence and check if they have experience working with businesses in your industry or sector. For example, if your business is in the pharmaceutical space and the digital marketing agency has only jewelry clients and experience, you may need to opt for another agency.
Digital marketing agencies that work for clients in the same or similar industry may already understand the competitors and target audiences. Having this ready knowledge will help get better results. They would also have previous knowledge or understanding about the research and tools needed to expand and scale your business. Since the way customers make inquiries and purchases on the internet has evolved dramatically in the past decade, having a digital marketing agency with the experience to deal with dynamic consumers is a boon.
While there will always be a difference in the final product and the message and approach the agency should take, having the experience will help them make unique marketing plans suitable only for your business.
3. Do I have a unique brand voice?
Brand voice practically rules social media. As business owners, it is essential to know your target audience. However, it is even more crucial to understand your brand voice. The brand voice is vital on social media for uniqueness, consistency, and brand recognition. It is the voice that users and target audiences associate with your brand. The brand voice is not just the images you share; it is also the tone of the language, the font size, colors used, etc. Each brand has a unique brand voice that helps potential clients and existing customers connect with the brand.
Each business needs to create its own brand image and voice. This identity helps as a differentiator and also to build trust in the minds of customers.
Social media marketing agencies help build brand style guides that fix and finalize everything related to the brand. As a business owner, before you start approaching consumers on social media, you must have an established brand voice and style guide. It is also the job of a digital marketing agency to ensure that all content collateral fits the brand style guide and brand voice without losing out on any of the authenticity. When clients, key stakeholders, and target audiences see the brand's uniformity and consistency and voice, and style, they can easily connect with the brand.
A good social media agency will help replicate the unique brand voice and maintain its standards across all social media platforms.
Social media agencies will help develop the brand voice, reputation and help the business get social media recognition.
Digital marketing agencies that take complete responsibility for maintaining the brand standards, voice, style, and persona on a digital platform are the ones you should hire to take care of your unique brand voice.
4. Do I need help with content creation?
Social media marketing, as we mentioned above, is all about relevant and shareable content. When considering whether outsourcing social media is the best bet for your business, you should always consider the content collateral you already possess. Most companies start with primary content and then build more as the need arises. If you have some content available, you should publish it and check the kind of engagement and recognition. If the numbers are not to your liking, you could consider outsourcing the content creation needs to an experienced digital marketing agency.
Most agencies have a team of in-house writers who work tirelessly to help create content beneficial to businesses. If you think they could do a better job (based on previous client examples), then you could consider outsourcing the content to them. However, most businesses prefer using the content they already possess. If this is the case, you could give the content to the digital marketing agency and ask them to either rewrite or refresh the content with the brand voice and republish it for the business.
You should also have a frank conversation about the drawbacks of the content and how you need it changed.
Adding SEO-enhanced keywords and optimizing the content is an excellent way to ensure that the audience stays engaged and finds the content shareable and valuable.
The marketer will need a complete debrief about the brand voice, image guidelines, target audience persona, and demographics before the content is created. Creating content without understanding why it is crucial to the business of adding value in the long term is futile.
5. How much will outsourcing social media cost?
Depending on how much you would like to outsource to a digital marketing agency, the budget will differ. Sometimes the prices are much less in comparison to hire an in-house social media manager (salary, tax, benefits), and sometimes it is much higher. Outsourcing social media costs anywhere, starting from $500 a month to thousands of dollars. 
Type of social media outsourcing: 
Monthly Deliverables: Additional posts and content creation will always be more expensive than weekly posts or blogs.
Length of the Agreement/ Contract: The monthly retainer can differ based on how many months the agreement is signed and for which services.
Social Media Subscription Tools: It is best to have business accounts for all social media subscription tools so that the business is the owner of these tools and not the agency. While the agency may use these tools and subscriptions on your behalf, it is best to remain the owner. In case of a change in an agency at a later date, you would always have veto control over all analytical tools, software, and annual subscriptions.
Advertising Costs: Social media advertising and paid advertising always cost extra depending on the required outcome. Organic marketing takes longer to get quality target audience share, whereas paid advertising helps cover the time. The conversion rates are also much higher for paid ads than those for unpaid and organic postings.
6. How will the agency measure the performance of the social media efforts?
As a business owner undertaking a massive marketing cost, you must be assured of the return on investment (ROI) and the marketing strategy's performance. The digital agency you hire should be willing and able to present all the data to you in a simple yet cost-effective manner. All the key performance indicators should be covered in this report or explanation.
The key performance indicators (KPIs) and metrics should be discussed and finalized before signing the agreement and contract papers between your company and the agency. Having the expectations set out clearly before signing the contracts helps ensure there is no misunderstanding later. Once there is a general consensus on the KPIs, you should set up a monthly date and time to review the marketing strategy's progress (or failure) and its results.
If there are unaccounted things, the social media agency has to give a reasonable expectation for their shortcomings. Since social media marketing is easy to track, and the sites also allow for a fair bit of tracking, it should not be too challenging for the agency to give you a detailed report outlining the progress each month.
Some metrics for social media are:
Social Media Reach – How many people are viewing your posts through your campaign?
Social Media Engagement – How many interactions took place – likes, shares, comments, etc.?
Social Media Growth – How many new followers, fans, or subscribers?
Website Traffic – How many users from social media sites were actively directed to your business website?
Lead Generation – Are there any new leads that have come as a result of the social media marketing campaign?
Social Sentiment – How is the agency monitoring all the things said about the brand, and what are they doing to improve the brand image and reputation?
Brand Mentions – How many times has the brand been mentioned in comments and posts across different social media channels?
Final Thoughts
When considering outsourcing social media, it is always best to ask these six questions first. Each business has different goals and milestones. Depending on the number of goals and factors regarding the outcomes, you should consider outsourcing.
Another aspect you should consider while making a decision is whether you enjoy social media marketing. If you feel you do not want to devote the extra time to social media platforms, and you would rather spend your time doing other things for your business, you should probably outsource the social media. After all, to succeed at building a brand online, you should fall in love with the brand and its social media persona.
Despite outsourcing, you should remember that you will have to control the direction of the marketing strategy and review the progress each month. It will affect the time, budget, and mind share in the long term but will yield quick results.