Event marketing focuses on creating emotional connections between the consumer and the brand. Emotions are the primary aspect in building a brand with a human face. Organizing events or participating in them increases brand awareness, helps you demonstrate your capabilities, find partners, and build strong relationships with customers. The majority (60%) of leadership believes that events are the most critical marketing channel for achieving business goals.
Almost all major brands can boast of successful examples of event marketing. The most famous presentations are held by the Apple brand that introduces new devices every year. Also, Coca-Cola, McDonald's, and Redbull are famous for their most significant marketing events. According to marketers, it is event advertising that can significantly increase brand loyalty.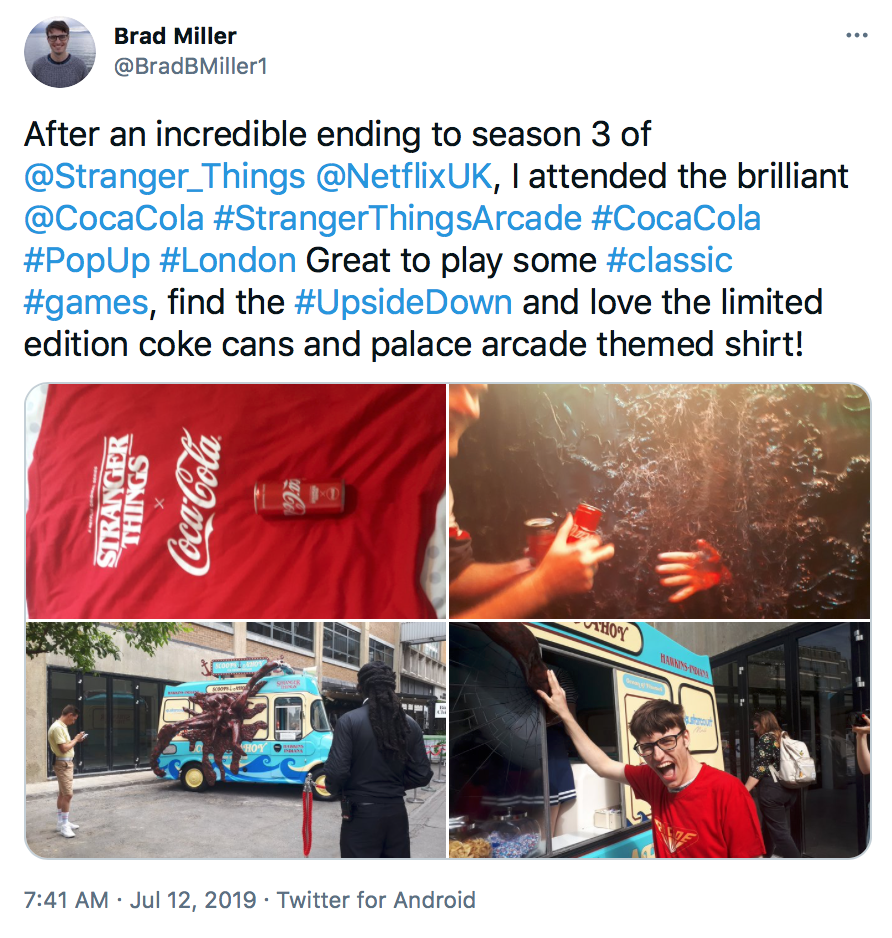 The COVID-19 pandemic has become a great challenge for event marketing, and many event organizers are already striving to transform and change their activities due to the new reality. 73% of planners have been able to pivot their event to virtual successfully. Thanks to this unique experience, more and more companies will offer an improved hybrid event in which offline activities will intersect with online ones. For participants, this means that those who do not feel safe during offline meetings will still be able to join the meeting online from their home or office. This can mean new, additional revenue sources for the organizers if these virtual guests can be easily integrated into the event. Fully digital events or hybrid events can be a new way to communicate with the audience and lead to a longer-term relationship.
When it comes to driving attendance, hype, and engagement, social media is still one of the top marketing channels. Social networks provide convenient ways to promote physical goods and services and virtual and hybrid entertainment and educational events. Below we will share the essential tips on how to hold a successful social media event marketing campaign.
Purpose and Objectives of Event Marketing
Marketing activities are carried out to promote the company's interests and influence the target audience's opinion and behavior. This is the goal of event marketing. To achieve this goal, marketers solve the following tasks at each advertising event:
They promote themselves at events and attract attention to the brand – they organize events, after which people will talk about the brand.
They arouse the target audience's interest – they motivate them to go to a new store and get acquainted with the product/service.
They form the image of the company for new clients and consolidate it for regular ones.
They provide an opportunity to interact with the company's product in practice to feel the benefits.
They create an emotional connection between the company and consumers.
A properly organized event means that:
The target audience corresponding to the event is selected.
The event involves the participation of the invited participants, the action.
The event offers the benefit of the audience's communication with the product, brand.
Essential Tips on How to Boost Online Event Engagement through Social Media
An online event (product/service presentations, conferences, forums, seminars, workshops, webinars, online courses, etc.) is an effective marketing tool not only for the lockdown period. Thanks to a virtual/hybrid event, you can market your product for the widest possible audience, located anywhere in the world. You do not spend your budget on rent, and guests save time and money on the road.
How To Successfully Promote A Social Media Event And Keep Attendees Engaged
1. Create Event Accounts/Pages
Social media event accounts and pages are perfect places to collect all the details your guests will need. Tag the official pages of your invited speakers or special guests. Get the most of Instagram to create an informative account and Facebook event to organize an event, reach an audience, attract more guests, and sell tickets.
Here you need not just inform the audience but also offer them interesting thematic content. You can post photos from past events, talk about the process of selecting speakers or locations, and share information about sponsors and partners. You can write about industry trends, publish case studies, review company reports, etc.
In social networks, you can publish invitations in the format of text or videos. You can hint that the event will be attended by a cool speaker who is not in the official program. Active publishing photos and videos from past events is an excellent way to promote the upcoming event. Such content demonstrates that events are visited and interesting. You can also emphasize that now everything will be even better if we held such a great event last year.
These social network pages should not just inform but create a sense of tedious waiting for the event's start.
2. Live Streaming on Social Media
82% of people prefer live video from a brand over standard social media posts. Facebook and Instagram users are very fond of live streaming, as they create the effect of "live" communication. What to talk about? You can simulate a random meeting with one of the speakers. He should be asked about how ready he is for the event. The audience always responds well to light spoilers and inside info. A successful idea is considered to be an unexpected stream with a drawing of a ticket, a book, or gifts from sponsors.
Keep in mind that online streaming is not entirely spontaneous content. For the broadcast to go well, you need to prepare a step-by-step scenario and the main information in advance.
3. Unique Hashtags 
Since it became possible to search for the necessary information using hashtags, they have become one of the most used social network tools. Using hashtags is becoming a more accessible, cheaper, and more effective way to interact and inform on social media.
Make sure to incorporate the event's unique hashtag in all your posts about the event. The hashtag must be short, easy to write, and memorable. You can inform about it on social networks, on the mailing list, or in other available ways.
Event organizers get an excellent opportunity to create a "buzz" around a particular event, make it widely discussed both online and in reality, and increase the number of participants in the community dedicated to this event.
4. User-Generated Content 
As a rule, such information has the format of reviews. An important skill of the organizer is to encourage participants to share their opinions about the event effectively. To do this, you can organize a photo zone, come up with a special hashtag, or announce a contest.
To make the reviews more loyal and warm, do not forget to give gifts. Even a set of funny stickers or a branded mug will give positive emotions to find their expression in the feedback.
Remember that many people who will be thinking about whether to go to your next event will be looking for reviews of past events. Therefore, stimulating the generation of positive user content is an investment in the future.
5. Use FOMO (fear of missing out)
Marketing has always used the characteristics of the human psyche. Marketers use various methods, including FOMO marketing, to motivate people to make purchases. Every day, dozens of exciting events and offers flash in the news feed, which you need to take advantage of! After all, no one wants to look back and face the annoying: "What if…".
60% of people make purchases because of FOMO, mostly within 24 hours. The fear of missing out is a tremendous driving force. Warm up the audience's desire to attend your event with bright and exciting materials — photos and videos from last year's event, compelling ads.
6. Create a Special Offer Limited in Time
We live by deadlines all our lives and sometimes make impulsive buying decisions under a ticking clock's pressure. After all, an offer with a limited validity period is perceived as more valuable. This technique is exploited with the help of countdown timers and valid offers for only a few days. Moreover, the shorter the deadline is, the more the fear of missing something important prevails, and the higher the motivation to buy is.
Do not forget to comply with the established deadlines. Do not delay the end, and do not end the promotion earlier (if otherwise specified in the terms), so buyers do not feel cheated.
7. Use Power of Opinion Leaders
A recommendation from an influencer can significantly help a marketing campaign. To promote the event, choose opinion leaders who are close to your field. Their post will look organic in the news feed and attract the attention of the relevant audience.
Many people strive for a lifestyle similar to the celebrities' one, so the products/services/events that have been touched by a celebrity's hand acquire almost symbolic meaning. Many subscribers follow their idols, among other things, to learn about some new products/events to feel closer to their loved ones.
Communicate with opinion leaders, track publications about your event, and comment on them. If you see questions from the audience below the post, answer them as quickly as possible. Instagram is still the most effective platform for communicating brand messages, so working with opinion leaders can bring the greatest effect.
8. Share Behind-the-Scenes Content 
Do not hesitate to share behind-the-scenes photos and videos about the event's preparation closer to the main date. A photo taken on the phone's camera will look even more organic and convey the exciting atmosphere of a stormy preparation.
In many cases, such content makes your brand more human, which is a huge plus since many consumers want to feel a real authentic connection with their preferred brand.
There you will show the stages of development, organization, and the "see how we create a product for you" approach. Since it is backstage, you can do everything without notes and censorship.
9. Use Paid Social Media Advertising
About 37% of users take purchase inspiration from social media. Paid advertising in social networks will help you tell thousands of people about your virtual/hybrid event, make it popular, and attract many new participants. A huge selection of social media targeting options allows you to target ads to your audience based on their demographics, location, interests, or behavioral factors.
Every social network offers its own advertising tools. Such promotion of the event through social networks will require certain financial investments, but it helps to make the event popular and profitable.
10. Tell Your Audience How It Went
So, the event itself is in the past. However, its promotion is not at all. If you want to consolidate your success and simplify your work when organizing the next events, continue filling the event page after the event ends. In this way, guests will have the opportunity to share their impressions of a good time, express their gratitude or give feedback. This will allow you to take into account possible mistakes and correct them in the future.
The content formats themselves can be similar to the announcement stage: reviews of speakers and guests, a photo report, a short video, materials of speeches. To these materials, you can add an infographic that will demonstrate the event's success in numbers.
Choose Your Perfect All-in-One Platform for Events
While restrictions for mass events are still in effect worldwide, event marketers have gone online and quite successfully. Everyone who hosts or only plans to host online events is faced with the question – which platform for in-person, virtual, or hybrid events to choose in 2021? There are many services, both paid and free, with a large spread in functionality and a set of technical characteristics. It is essential to stop your choice of the most effective solution in terms of time management and productivity for your specific goals.
Bizzabo is a bright example of an all-in-one platform for events. The company creates new online communication standards that will help people share unique experiences, easily transfer knowledge, come up with sensational ideas, and take business processes to the next level.
Bizzabo is powering events for such world's leading brands as Uber, Inbound, Rakuten, etc.
Choose Bizzabo if you want to:
get access to the modern tools to create rewarding events;
reach the full potential of audience engagement with successful experiences;
create marketing programs to drive event registrations, design an on-brand digital experience, and bring people together through vibrant communities;
integrate Bizzabo with 2,500+ other platforms;
created engaged event communities;
ensure your events are ROI positive.
Transform your events into a business growth engine with Bizzabo!
Conclusion
We live in the era of online summits, conferences, masterclasses, webinars, concerts, business breakfasts, etc. If your goal is to organize a decent virtual/hybrid event, you need good content to stand out and talk about your event's benefits. Only the power of the word will help you convince people to come.
Social media's role in the world of professionals has expanded to more than just a mode of communication. Make sure to follow the social media event marketing tips we shared above to harness the full power of social.