2021 was another huge year for social media marketing trends. TikTok solidified itself within the mainstream while the old guard innovated on their tried and tested formulas to keep pace. Social media certainly shows no signs of slowing down, both as a commute time killer and perhaps as the greatest marketing platform in the world. 
But what will 2022 bring? Is Facebook (sorry, Meta) back? Are NFTs a genuine option on social media? How is the marketing landscape set to change, and which trends will define our scrolling experiences for the next year?
Social Media Marketing Trends for 2022
So, what will define the top social media marketing trends in 2022?
1. The Unstoppable Growth of Influencers
If you've spent any time on social media, you've witnessed the dramatic rise of influencer culture. Influencer referrals remain a vital form of traffic for businesses across a range of sectors. It's not just fashion that's benefitting from influencer culture, but delivery apps, the service industry, and transport.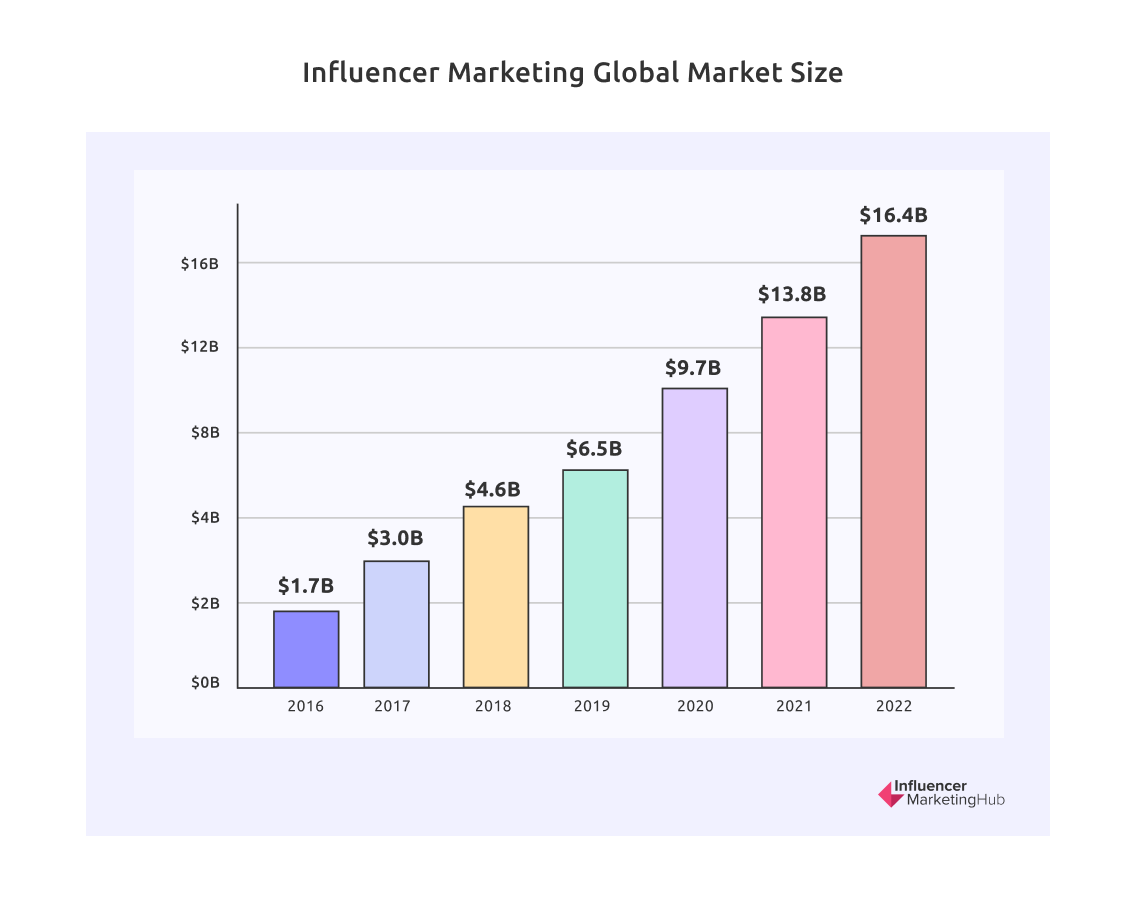 While top influencers offer brands unique opportunities for mainstream crossovers, micro-influencers present an affordable alternative. What micro-influencers lack in sheer numbers, they make up for with authority over their audience and a genuine relationship with them. An affordable way to give your brand a unique voice and branch into enthusiastic markets.
However, brands should always ensure they've conducted audience research before getting overly excited about influencer marketing. It's as true in 2022 as it ever was that a business with a LinkedIn-centric base shouldn't waste its time with Instagram.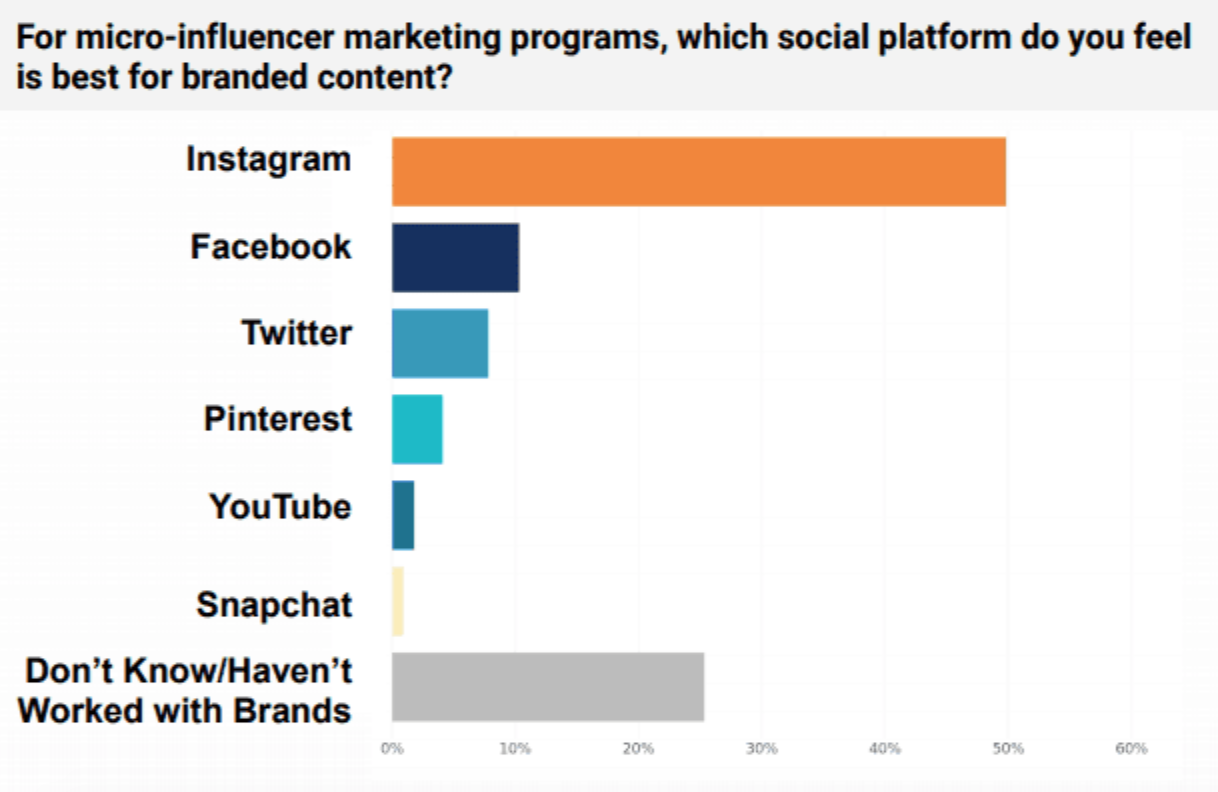 2. The Persistence of Virtual Events
The COVID-19 pandemic brought with it an almost immediate transition to virtual events as businesses tried to stay afloat while keeping employees and audiences engaged.
While free video chat platforms are fantastic for keeping businesses connected, it's some way behind what social platforms can offer in terms of connectivity for the conventional user.
People may not be pining for virtual events like they did in Spring 2020, but there's still a viable space for them. Making use of streaming platforms such as Twitch or social media features such as Facebook Live makes interacting with your audience almost effortless.
The growth of Instagram Live Rooms and Twitter Spaces allows for both instantaneous, organic discussion amongst your followers as well as pre-planned, ticketed events for premium users.
3. The Importance of Authenticity
While some might say there's no such thing as authenticity on social media (especially when it comes to branded posts), there's been a significant push in recent years to make brands feel more relatable through truth-based marketing.
Whether this has been successful is up for debate. However, there's no denying that making your brand approachable, authentic, and cultivating the image of a real human being on the other end of the conversation is essential in 2022.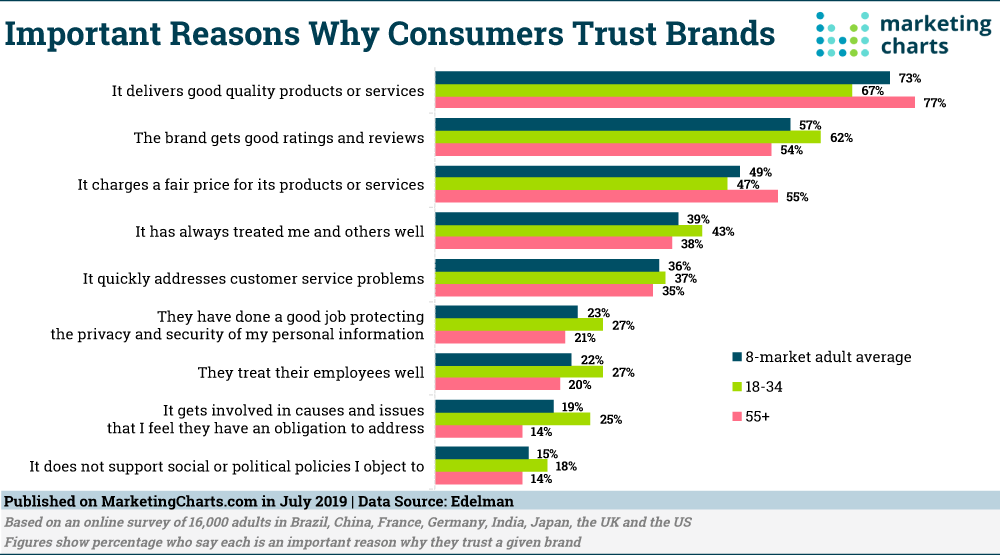 While companies have found significant success using chatbots for marketing and customer management, they come with the challenge of a less authentic service. This is why marketers must become brand representatives who can provide answers quickly and hold conversations in equal measure.
Combine this with 'behind-the-scenes' material about why you started your brand and the people that power it to make authenticity one of the cornerstones of your 2022 social media marketing.
4. The Presence of More Social eCommerce
For all the enjoyment social media provides, it's undeniably helped develop an impatient society.
The content churn it provides has helped develop a user base demanding one-button click-to-call communication services, automated Apple Pay orders, and same-day Amazon delivery. Consumers want to consume quickly, and brands will do anything to achieve the perfect order rate. This is the 2022 eCommerce landscape.
With advertising as such an integral part of the Instagram experience, it makes sense to see its gradual turn to eCommerce, leaving us with swipe-up stories and the hugely popular 'shop' tab.
With features such as Facebook Marketplace transforming how we view social apps and further centering the online experience around them, eCommerce marketers should look to social as a way to streamline the shopping experience in 2022.
5. The Return of Long-Form Content
At one point, it looked like short-form content was set to rule as king, but in 2022 it might have to share the throne with its long-form sibling.
Consider adapting your long-form blogs and audio content to social media through these methods:
Multi-panel Instagram posts featuring article snippets
Expansive Twitter threads reviewing industry topics and events
Multi-story excerpts of brand podcasts or features on other shows
These methods are a great way of educating your audience on essential brand information and improving base engagement metrics. Also, the success of conference features such as Twitter Spaces suggests audiences are ready for in-depth, attention-demanding content and a greater degree of content diversification.
Brands with the gift of the gab or more complex mission statements should no longer fear alienating social audiences. There are plenty of users out there willing to stay engaged with a 30-minute roundtable or 7-panel text-driven post.
6. The Further Shortening of Video Content
While social media might be more willing to let long-form content have its time in the sun, when it comes to video, shortness is still definitely the objective.
TikTok, Youtube Shorts, Instagram Reels — it's clear that social platforms are banking on short-form content retaining users' attention. Visuals are more important than ever, from fonts to aspect ratios. Ensuring you have a top social media management tool, that offers TikTok direct publishing will be crucial in 2022.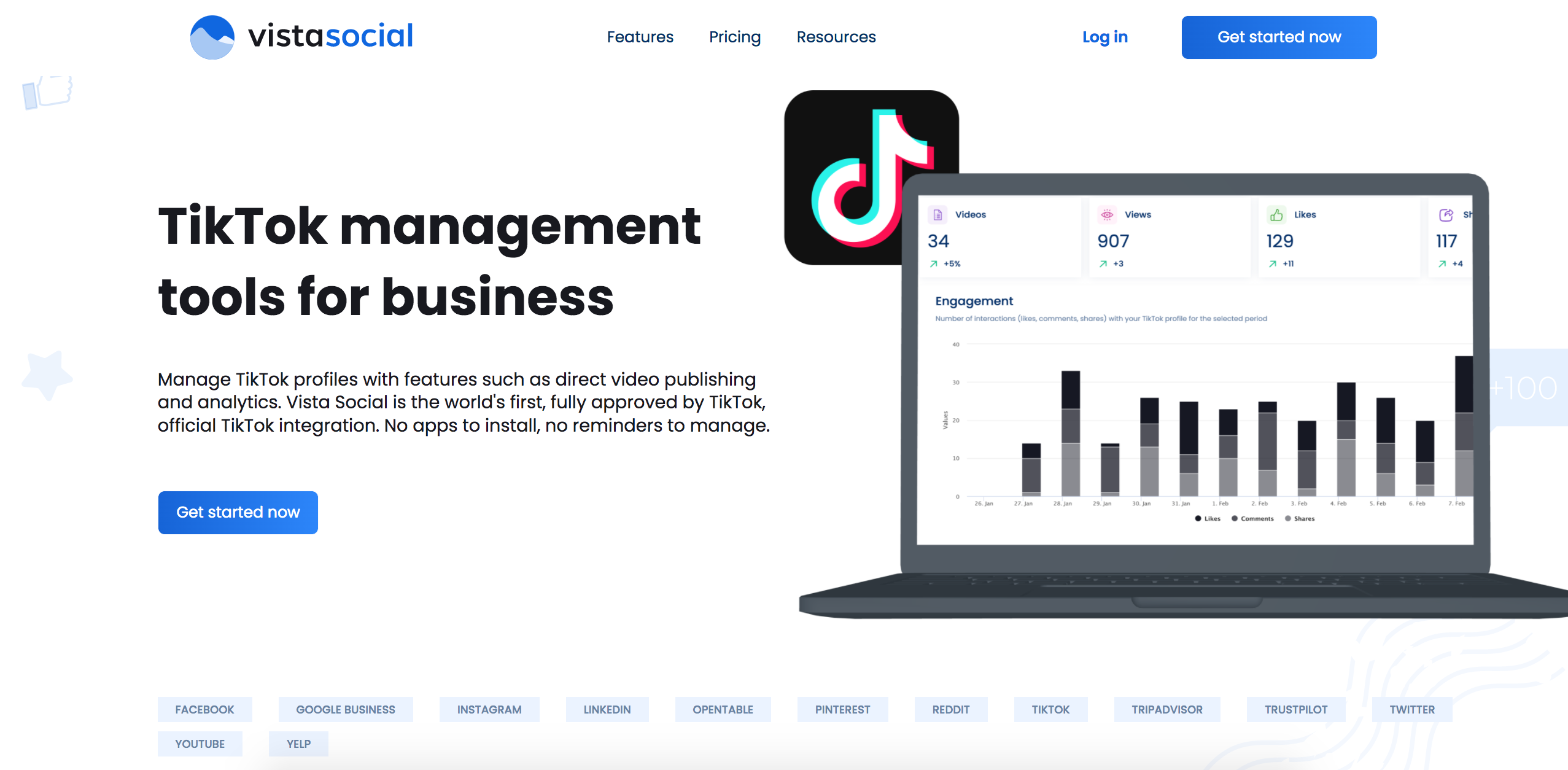 It's imperative marketers find new ways to make their content bite-size without sacrificing quality. Nonprofits can develop short educational clips, fashion eCommerce can put together 'pick my outfit' style shorts, and marketing agencies can promote their successes through quick stat-blast clips. 
The likelihood is that platforms currently embracing video, such as LinkedIn will start to transition to short-form videos, using the tricks that made TikTok a hit to help them.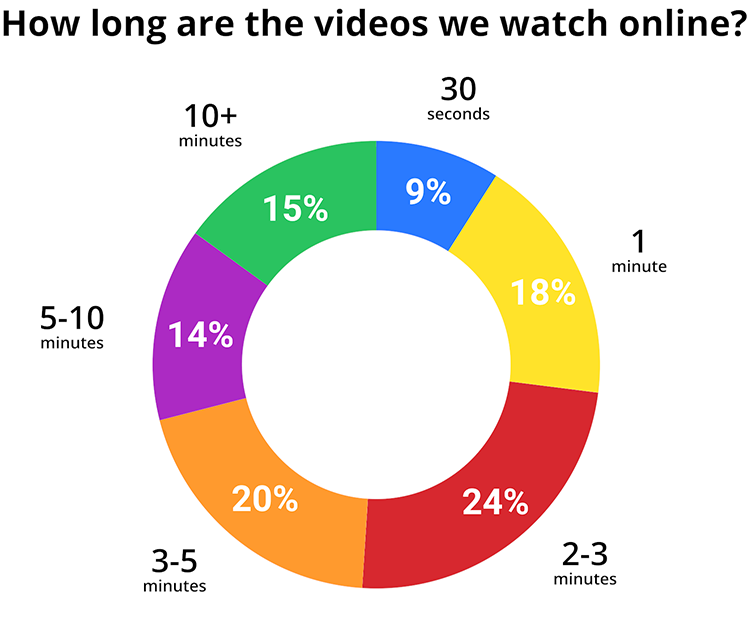 7. The Importance of Leveraging Personal Branding
Business pages are losing the power they once had. In 2022 we'll witness the full power of personal branding.
Why chat with a faceless company account when you can go directly to the marketing director or CEO?
Yes, there are benefits to having a strong company account, but one should be complemented by a network of personal accounts offering a differing public face.
Companies that don't use this personal branding will see themselves fall behind the ones that do, not just in terms of metrics but in how typical consumers feel about them. If key players feel removed from both interaction and criticism, it makes a business feel stuffy, dated, and with something to hide.
Companies that understand the value of taking the initiative as a brand through reciprocity marketing know the strength is not just in the offer but in the personal voice announcing it.
8. The Refining of Paid Social Advertising
Rising advertising costs on top platforms defined 2021 as a year where brands began to question the net benefits of social media advertising.
For many, no amount of tweaking could reach the right audience. Had social consumer habits changed that much throughout the pandemic, or were brands being punished by overly-powerful paid channels?
Rising ad prices could form a trend in two ways — the pricing out of smaller businesses and a reassessment of its benefits by leading brands. For many businesses, 2022 will see a distancing from Return on ad Spend as a key metric in favor of Marketing Efficiency Ratio measurements.
To adapt to this paid social climate, brands can try:
Applying more rigorous testing to all aspects of their paid advertising, from visuals to reach parameters
Applying long-term thinking based on customer/client acquisition data during peak periods
Implementing more robust tracking systems to ensure traffic sources
While simply throwing bucket loads of cash at Facebook will still be the best way to win traffic on Facebook this year, the vast majority of success on the platform throughout 2022 will be measured by trends of innovative thinking and further investment in testing.
9. The Return of Brands To The Comment Section
Ultimately, when it comes to branded accounts, social media is less about positions and more about engagement.
It's one of the first ways platforms like Twitter and Facebook made themselves useful for brands. It offered a way for customers to ask questions, suggest ideas, and (occasionally) complain.
One of the most important metrics for 2022 will be brand mentions and making sure those mentions are met with appropriate replies. This not only improves a brand's reputation but offers it a measure of control.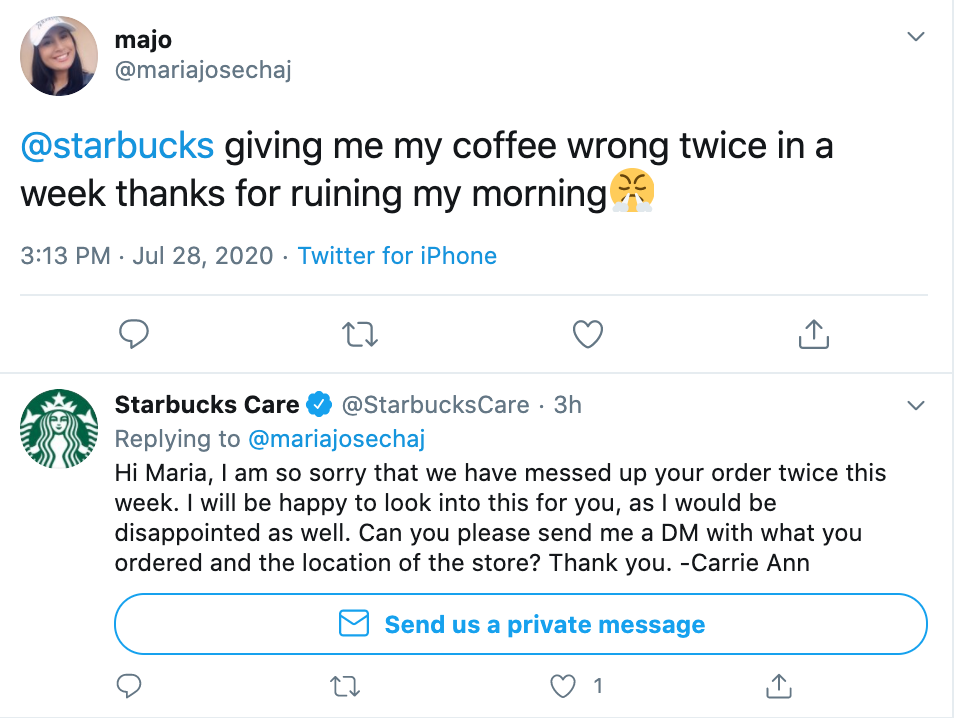 Using this initiative is a great way to improve the ever-important customer satisfaction score and cultivate a record of social media customer service worth boasting about (which itself can be a useful piece of marketing material).
10. The Staying Power of Meme Marketing
Wondering why some of the biggest brands in the world have gone meme crazy? It's not an intern gone rogue, but a recognition of the power of perhaps social media's most powerful marketing tool.
Not only are memes a great way to give your brand a sense of relatability, but they're ultimately an evergreen marketing strategy.
Hopping on the latest meme has been a fruitful social strategy for a few years now, but it feels as if the fast-moving trajectory of memes and ability for adaptation gives every business the opportunity to do something unique. They're also a great way to fill up your content calendar in down periods.
Be careful, though; hopping on a meme train too late or misunderstanding the concept can lead to the type of interaction that harms your brand's reputation. Meme at your own risk. 
Author Bio:
Jenna Bunnell – Senior Manager, Content Marketing, Dialpad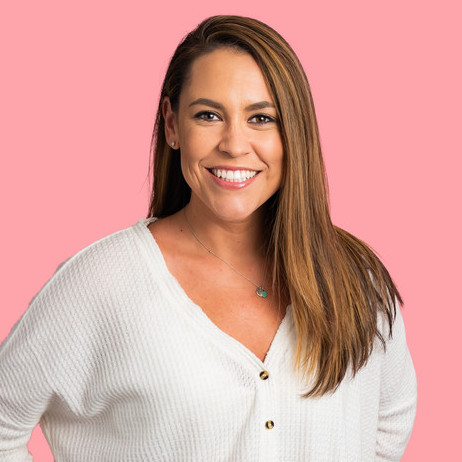 Jenna Bunnell is the Senior Manager for Content Marketing at Dialpad, an AI-incorporated cloud-hosted unified communications system that provides valuable call details for scaling business owners and sales representatives. She is driven and passionate about communicating a brand's design sensibility and visualizing how content can be presented in creative and comprehensive ways. Check out her LinkedIn profile.