There are over 200 million monthly Pinterest users worldwide, all seeking and sharing helpful, inspiring ideas on the platform. It's time to step up your social media strategy and start using Pinterest for business!
Many of us think of Pinterest as an image-sharing social media network but for the past 10 years, it has evolved into this enormous visual search engine that businesses cannot simply ignore anymore. Why? Because, unlike other social media networks whose main purpose is to connect with friends, people go to Pinterest to look for inspiration. Pinners (term used to refer to people who use Pinterest) visit the app for many reasons but there is a heavy focus on people brainstorming and planning for various things (starting a career in social media, blogging tips, wedding planning, etc.). Everything that they see on Pinterest serves as an idea for them to consider and finding your brand there is the perfect way to promote to people who need it.
If anything, Pinterest serves as an information resource for people planning to make a purchase. And with over 450 million active pinners per month and 45% of its users having over $100k income, this is a great opportunity to incorporate Pinterest for businesses!
Getting Started on Pinterest for Business
1. Create a business account
Having a business account instead of regular profile is a lot better as it gives you access to special Pin formats, analytics, and more. Click here to sign-up for a business account.
2. Showcase your ideas
Start filling your profile with eye-catchy images – make sure not to make it too salesy and just focus on visualizing your ideas. Provide value to your users!
3. Engage with your audience
Pinterest will work on showing your pins to the people who are most likely to engage with them. Once they do, make it a point to respond – start a conversation, offer suggestions and answer any questions they may have.
4. Scale with ads
Once you have enough pins, run ads so you can reach more people!
Tips to Get More Traffic on Pinterest for Business
1. Optimize your Pinterest profile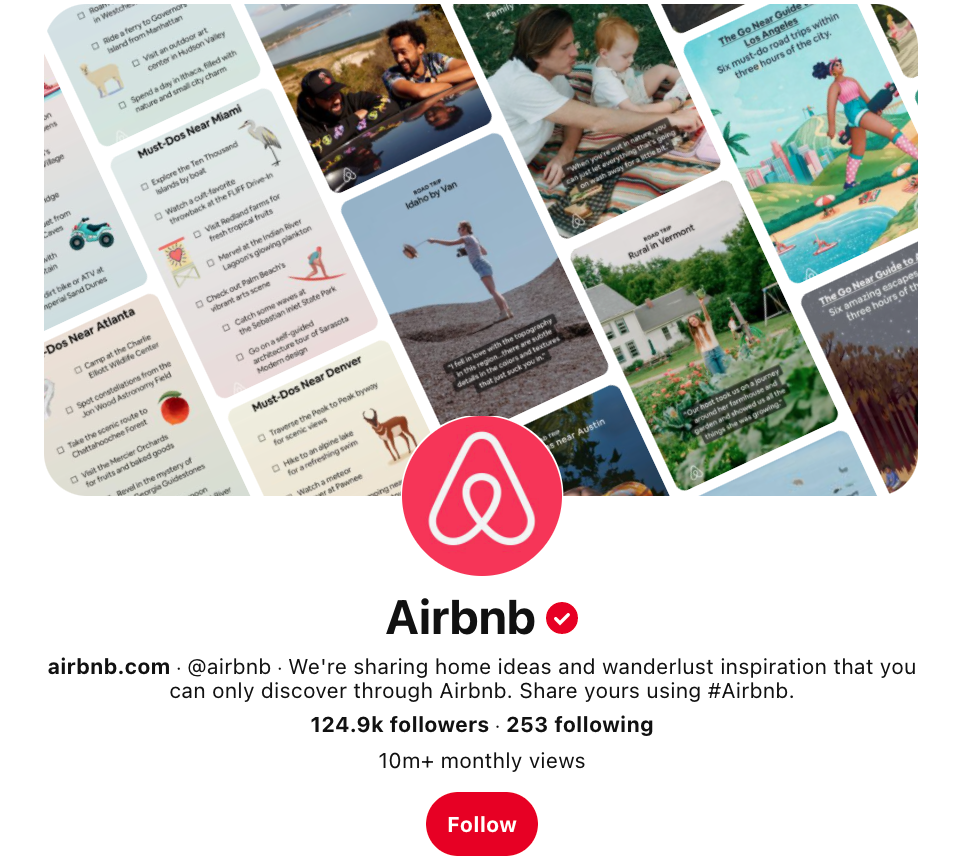 When users visit your profile, they should immediately have a clear idea of what your brand is about. Confusion breeds doubt which is the least you want when you want people to eventually purchase from you. Once you create an account, make sure to:
Use a clear company logo design based on Pinterest guidelines
Create a visually appealing cover photo
Write a short description of what your brand is about and what they can expect on your Pinterest profile
Add a link to your website or a link to contact you
2. Plan a powerful content strategy
Just like how you plan your Instagram content to reflect your brand style with a consistent image layout, Pinterest is the same. You can't just throw in a bunch of pins and links and expect people to come to you. You need to be clear on what type of content you should focus on and what your target audience can expect from you.
Here are some options you can choose from:
Eye-catching layout using color-coordinated images
Visual inspiration such as interior design ideas, wedding decor ideas, or travel must-haves
Infographics to help people learn new facts about the services you offer
Instructional content to help people try new things
3. Organize your pins by creating boards.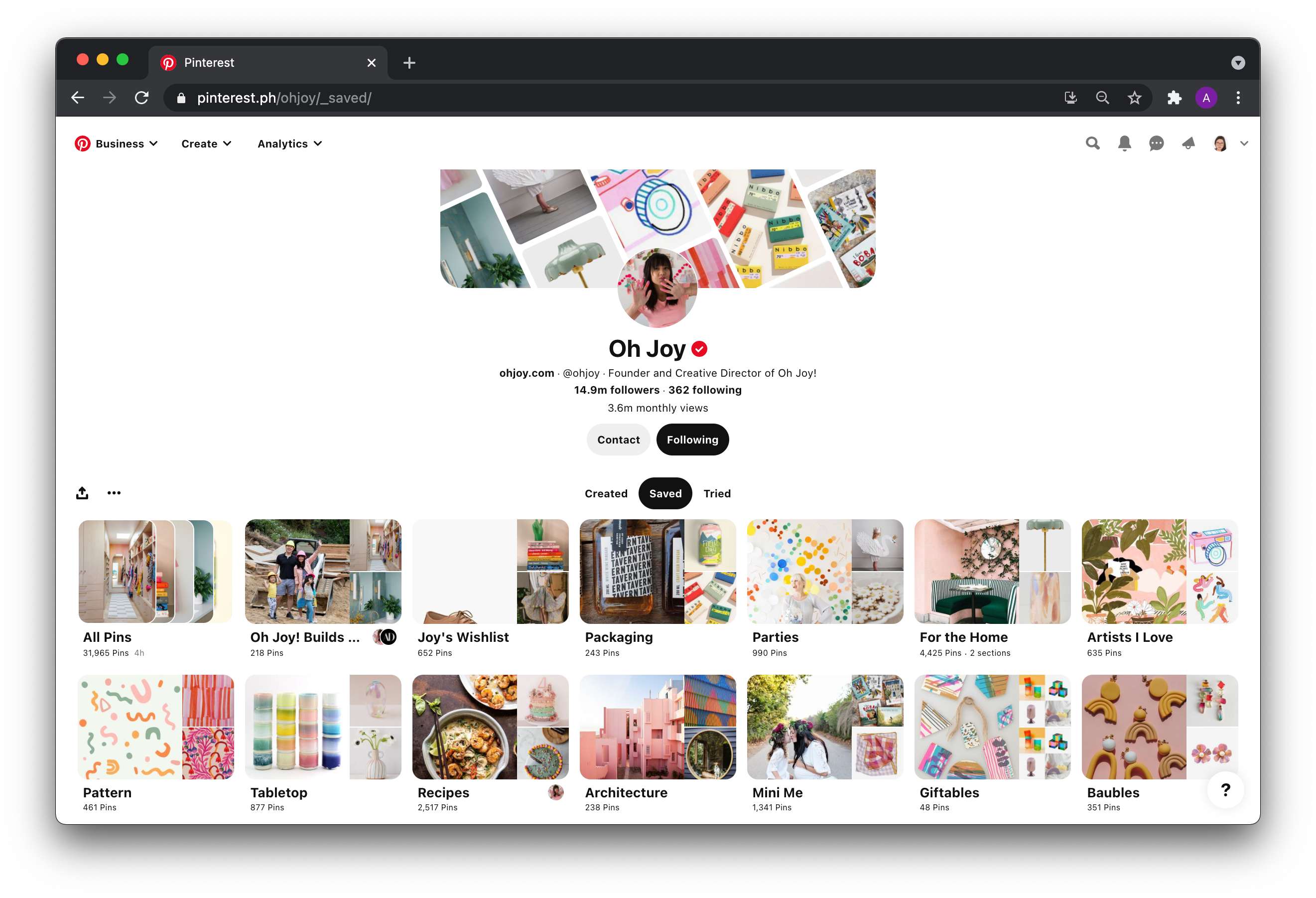 Organizing your content through pinboards is the best way for users to have a great user experience on your Pinterest profile.

Once you have your ideas for pins, start by categorizing each one and making sure to name your boards with related (and popular) keywords. For example, one board can have all the how-to's, another one can have all the products or services your brand offers, and the other one can have lifestyle photos using your products. By categorizing your boards, it makes it easy for your new or current followers to find the pins they're looking for.
4. Always include a link with each pin
What sets apart Pinterest from Instagram is that Pinterest allows you to easily add links to the image. When creating a pin, make sure to always include a link to your website — whether it's a blog post, a product page, or a section on your company website. Having a link to the pin makes it easy for users to get more information about the item/service that they are interested in and moves them to the next step of potentially purchasing it.
5. Create pins consistently
In many things, consistency is key. If you want regular and increased traffic to your website or other social media platforms, dedication and long-term work are requirements to see notable results.
Creating a visual calendar is the best way to achieve consistent content on your profile. Many brands plan weeks or months ahead to make sure that their profiles are full of well-thought-out content that aligns their brand strategy.

When you create pins and/or boards with interesting content often and consistently, you not only increase consumer's loyalty to your brand and maintain those active followers on your page, you are also increasing the chances of making consumers/real buyers from simply being page followers.
6. Improve the efficiency of your pins and boards
Optimizing your keywords is key for people to find you. Remember that Pinterest acts like a search engine, similar to Google Images.
So what can you do to improve your pins and boards' efficiency? Here are some ideas:
– Use popular keywords in your content, join in on a trending keyword that also defines your brand and its products.
– Enter common but brand-related keywords in your Pinterest profile and bio as well as in descriptions for your pins and boards.
7. Follow brands in the same niche
One of the coolest features of Pinterest for Business is that you can always get inspiration from other brands that offer the same products or services as you do. It is also perfectly okay (if not encouraged) to repin other pinner's content, especially when you are running out of ideas to post!

Find a similar brand, repin their content that aligns with your brand and see how your engagement rate increases, how your website traffic increases, and how many new followers you may get.

When you follow similar brands on Pinterest, it can also help you recognize popular and trending content on other pinner's profiles, as well as ideas for improvement for your own content strategy.
8. Create the best pins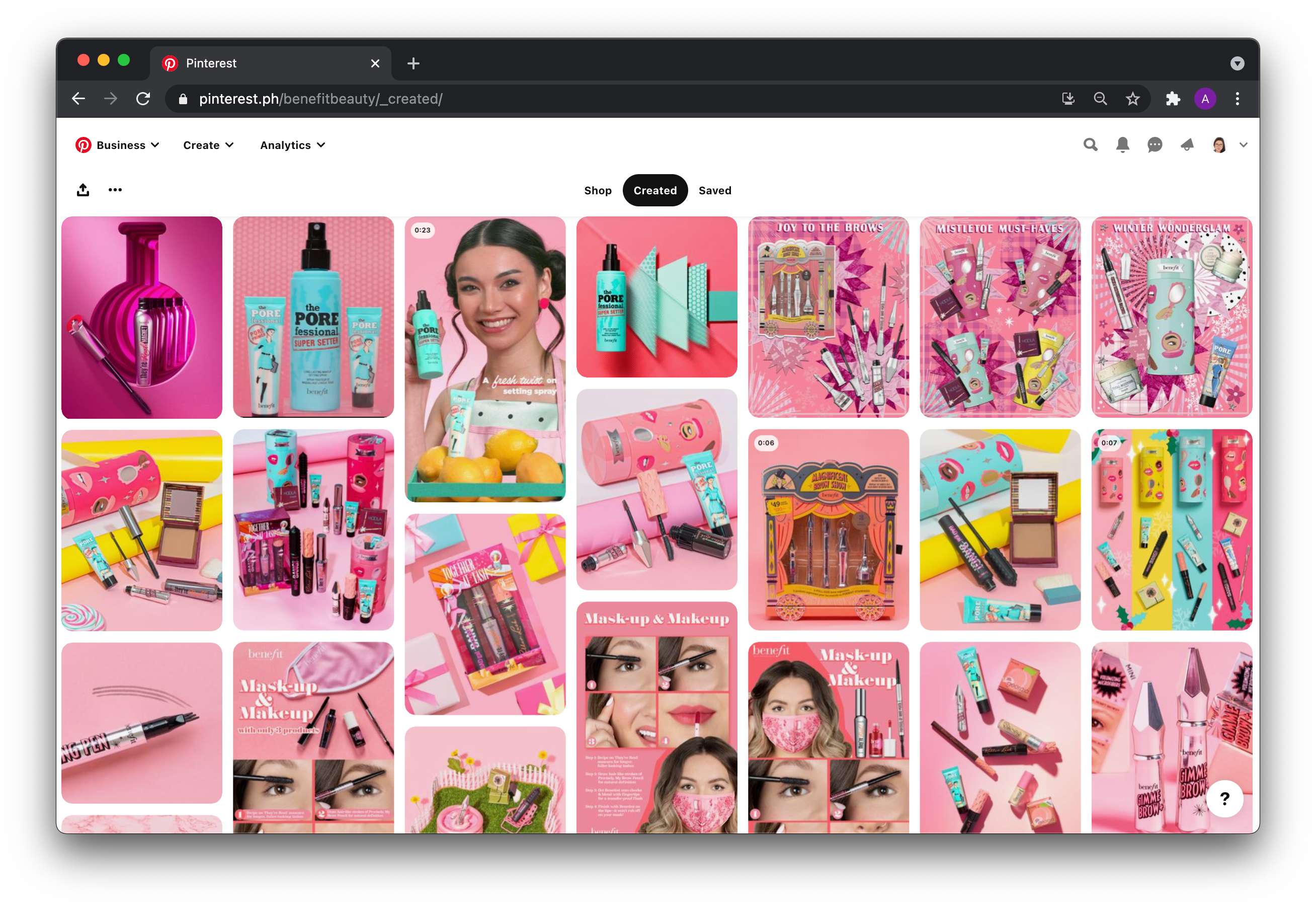 Since Pinterest is a visual social media platform, one way to boost follower count and engagement is by using catchy, beautiful, high-quality imagery.
The best pins tell a good story and make people wanting more. Here are a few tips on how to create beautiful and interesting pins:
Use high-quality photos. A photo that is well lit, well-focused, and sharp can properly showcase your brand's products and services.
Use a vertical image. Vertical images with an aspect ratio of 2:3 stand out more on other people's feeds.
Use text overlay. This is the copy that goes with the photo to make it stand out. If you are targetting to multiple countries, make sure to translate your copy to the target country's local language.
Do not overdo your pin or board description. Keep in mind that this pin is just a glimpse of what you actually want them to read which is found in the link associated with the pin. So make a catchy "headline" for the description and keep them wanting to read more by clicking the link to your website or other social media platform that has all the information they will want to see.
9. Add Pinterest save buttons on your website
Encourage site visitors to share your content by adding social media buttons to your website. This way, you are not the only profile that shares your website content, but you are encouraging other people to do it for you too!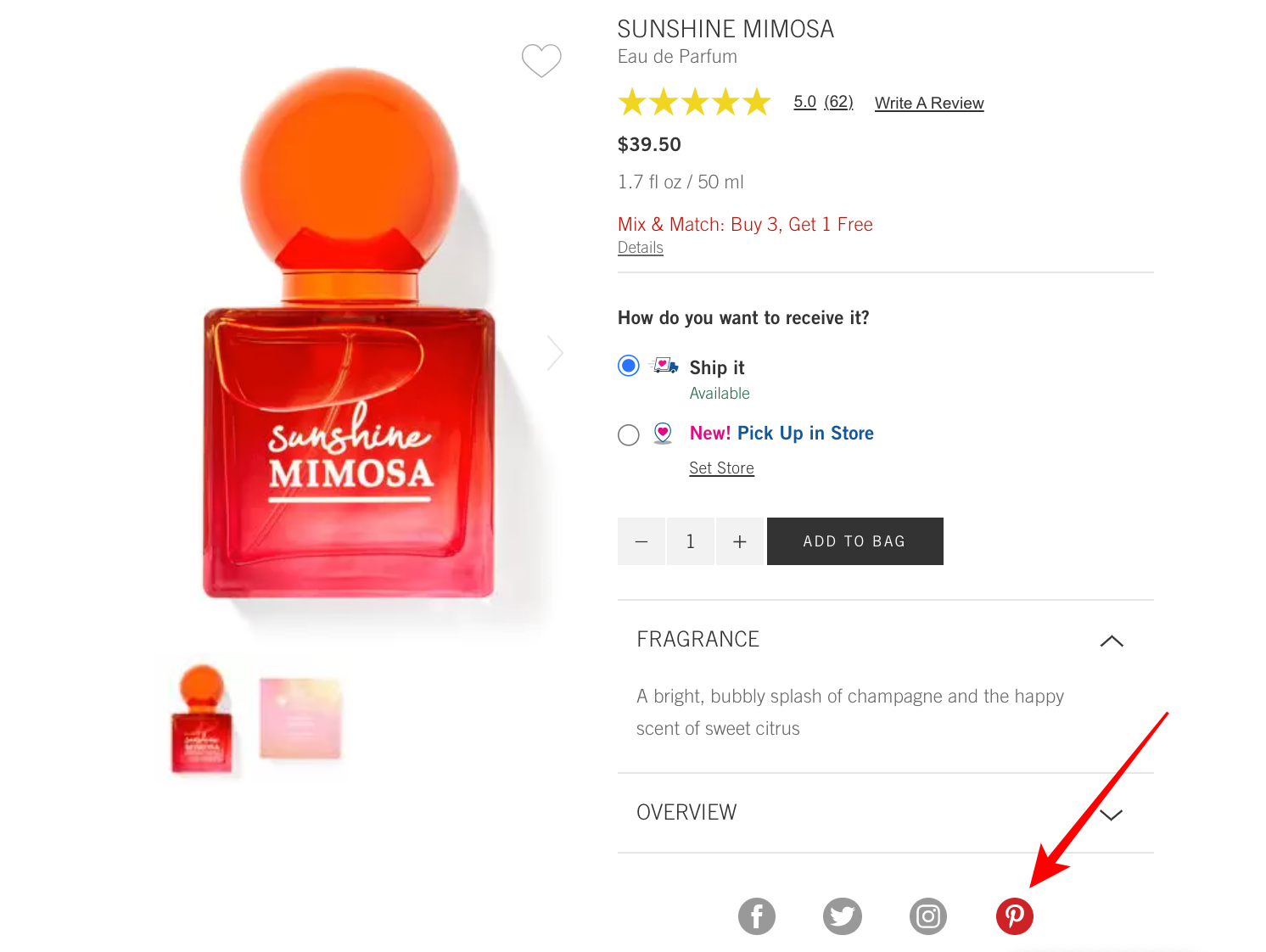 10. Monitor performance and realign your strategy if needed.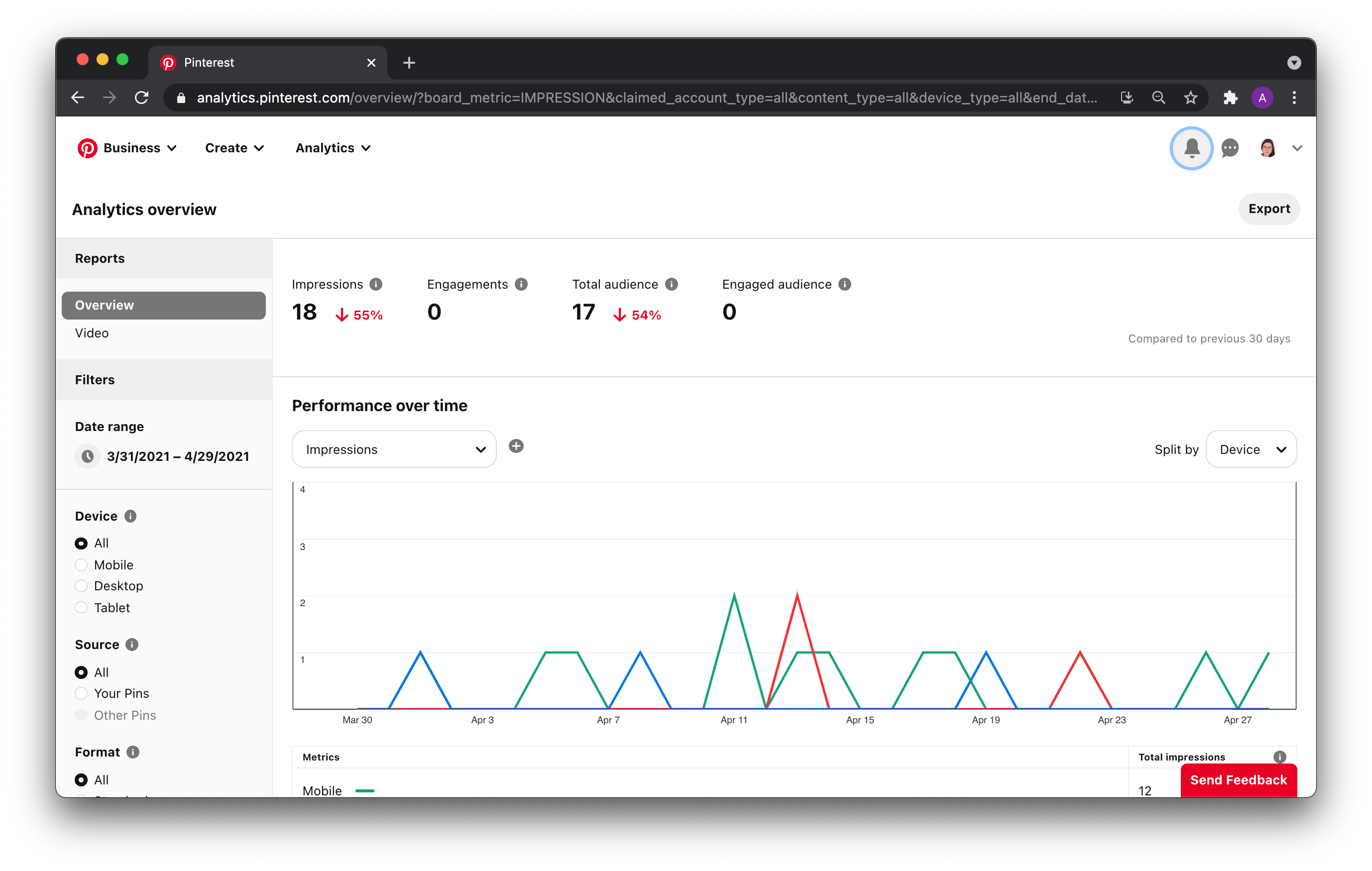 Same with any other network, you will not be able to know if your marketing strategy is effective if you are not using a data-driven approach to measure your results. Using Pinterest for Business Analytics, review which pins are getting the most clicks, comments, or repins. Knowing which type of content works well with your audience will help you optimize your efforts and curate much better content in the future.
Final Thoughts
With over 450 million active users, Pinterest for Business is definitely a must for every business. Learning all the basics and tips to make the most out of your pins is the first step you need to introduce your brand to a great community with a lot of spending power. Start pinning now and watch your brand uncover the unlimited potential that Pinterest has to offer!