Due to the digital-focused world we live in, customer's expectations of businesses are set very high. With brand loyalty on the decline, businesses have to look towards other alternatives to stay adaptable and deliver. Especially with Covid-19, small businesses have had to make their services available online to stay afloat and implement new ways of doing tasks at scale. The solution? An innovative tech stack with the top marketing tools.
AI (artificial intelligence) has now become more affordable to small businesses. But, with an overlapping buffet of purpose-built solutions that carry out virtually any conceivable task – both of critical and superficial nature – it makes it all the more difficult for small businesses to decide what technology can truly enhance their marketing efforts effectively.
Marketing budgets for many companies used to be a luxury, and many relied solely on loyal customers and word of mouth. Online marketing tools allow small businesses to focus on best practices to organize the work process and manage various marketing demands. There is no need to waste time researching, compiling, and testing the best products – we have collected the 21 best online marketing tools for small businesses.
Review of the Best Online Marketing Tools for Small Businesses
1. Agency Vista
Pricing: Free plan is available.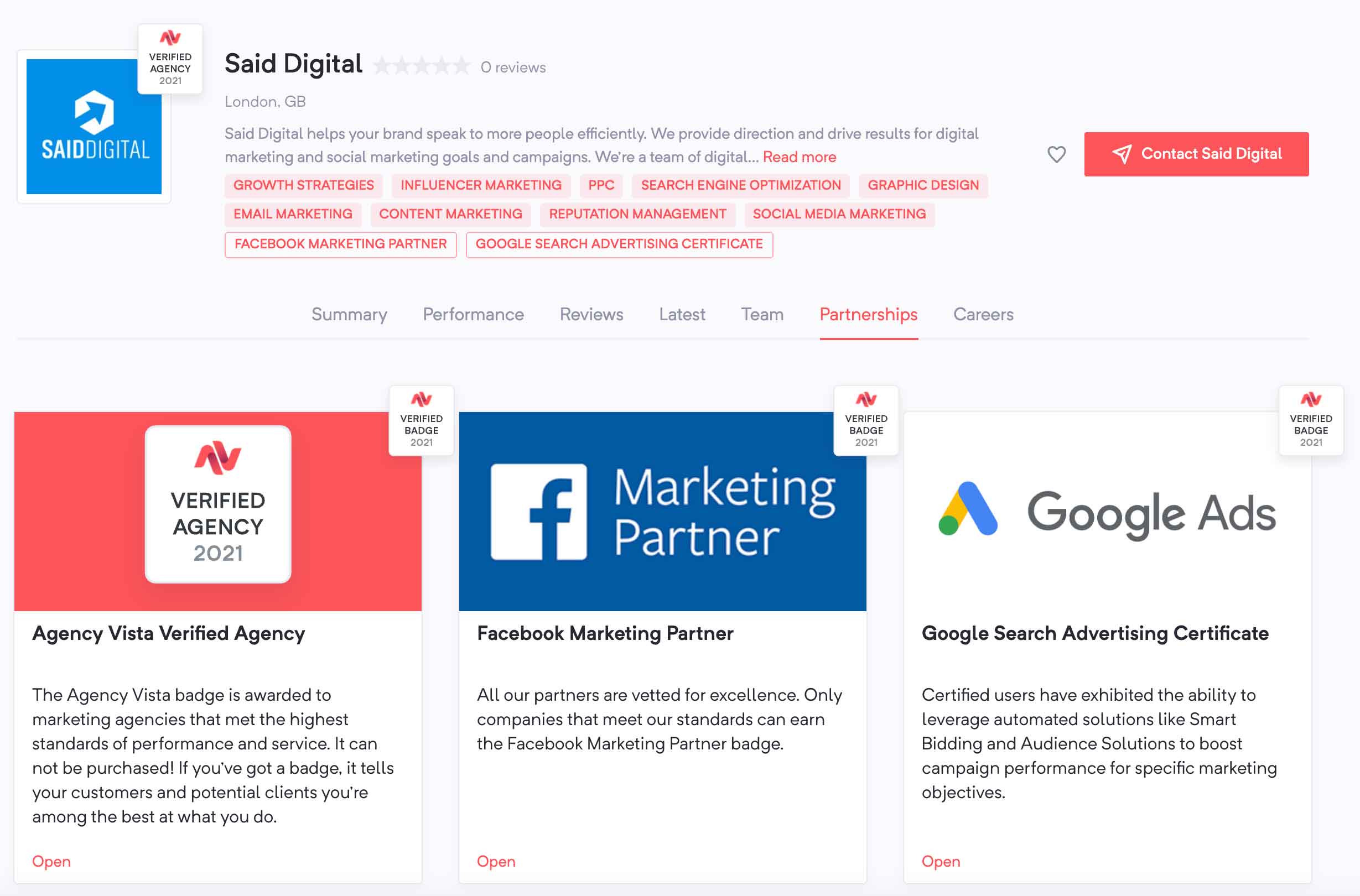 Agency Vista is the largest marketing agency network (45,000+ members) and a top destination for businesses to hire. If you're a business looking to work with a specific marketing tool, it's best to connect with one of their verified marketing partners.
Partners are vetted by each tool (ie. Facebook, Google, Sendible) and meet rigorous standards so you can trust you're working with a company that knows the product solutions and can provide the expertise you are looking for. Marketing partners gain access to partner-specific resources and support that can be extended to your business too.
The Agency Vista search can be filtered by agencies that have partnerships with these marketing tools or experience in those products. There are also lists that compile and verify agencies that have those partnerships.
2. Woorise
Pricing: Free plan is available. A premium plan starts from $29/month.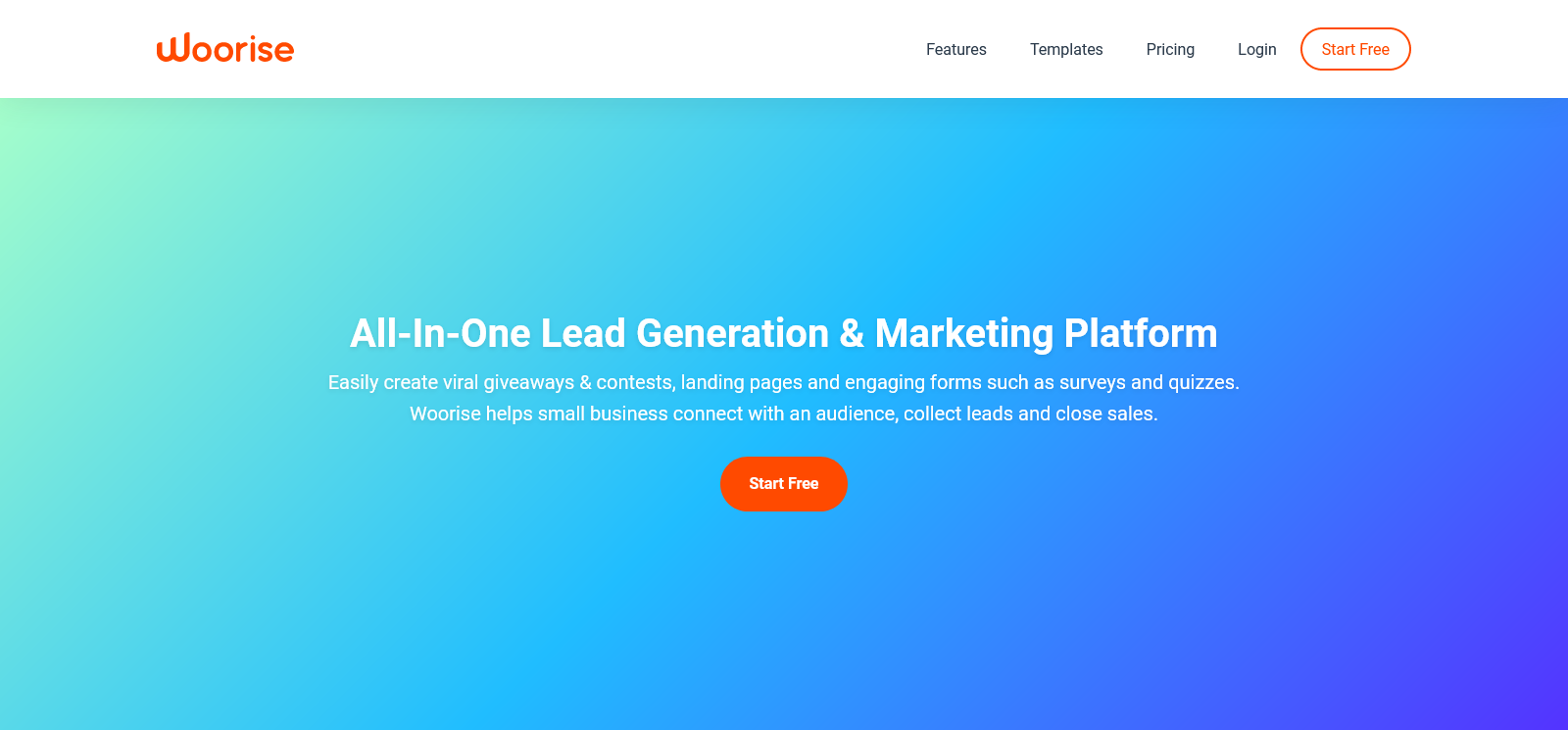 Woorise is an all-in-one lead generation and marketing platform that allows you to create a wide range of interactive campaigns such as viral giveaways & contests, landing pages, forms, surveys, quizzes, accept payments and more to collect leads and engage your audience
Features include a modern landing page and form builder, 40+ fields and thousands of social actions, 100+ interactive templates, conditional logic, real-time email notifications, multi-language support and built-in analytics. Woorise also integrates with popular marketing platforms such as Mailchimp, Hubspot, ActiveCampaign, Aweber, Google Analytics, Bitly, Zapier, PayPal, Stripe and many more.
3. Brand24
Pricing: Free trial is available. An individual plan starts from $59/month.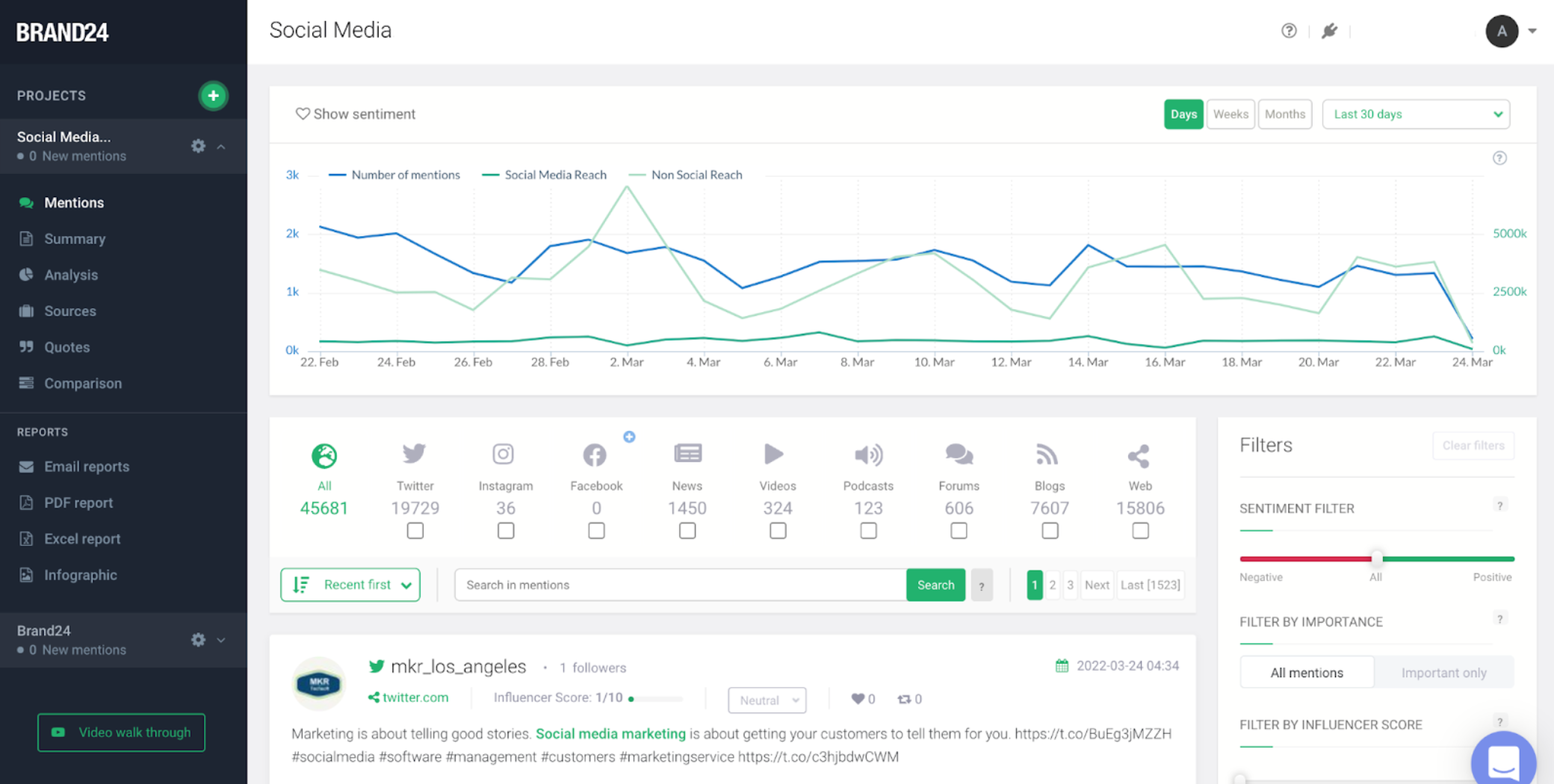 Brand24 allows you to monitor online conversations about your brand, product, or competitors. You can use this tool to see what people say about you online, get customer insights, engage with your community, identify potential sales leads, etc.
It collects publicly available mentions from various sources, including social media platforms (Facebook, Instagram, Twitter, Twitch, TikTok, Youtube, Telegram), podcasts, newsletters, blogs or forums.
Gain valuable insights into how your business, competitors, and industry are perceived in the media. Use it to control your brand's reputation, increase brand awareness, gain PR insights and enhance customer experience.
Brand24 provides plenty of valuable data to analyze with a data-packed report quickly. With it, you will never miss out.
4.  Sendible
Pricing: A free 14-day trial is available. A starter plan starts from $29/month.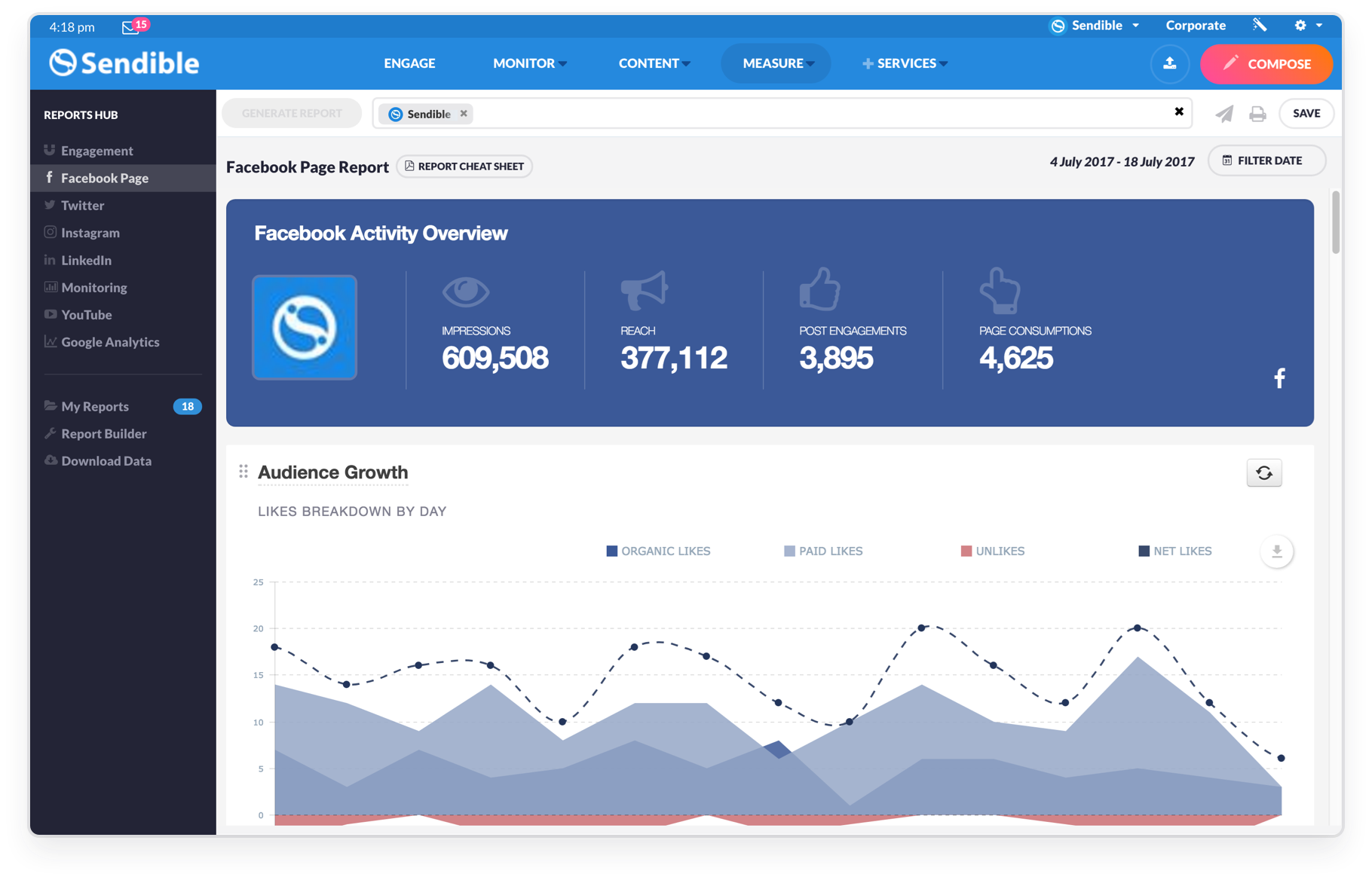 When talking about a small business digital marketing software, it is impossible not to mention Sendible. It is a powerful marketing tool to collaborate with your clients and teams to plan, post, and measure content's success on every platform.
This platform organizes all your social media accounts management in one place, helps you develop strategies for promoting and scaling advertising campaigns. Sendible is an excellent solution for small and medium-sized companies, marketing departments, and advertising agencies to manage the brand's media coverage on social networks.
5. HubSpot
Pricing: Free plan is available. Up to $3,200/month for enterprise.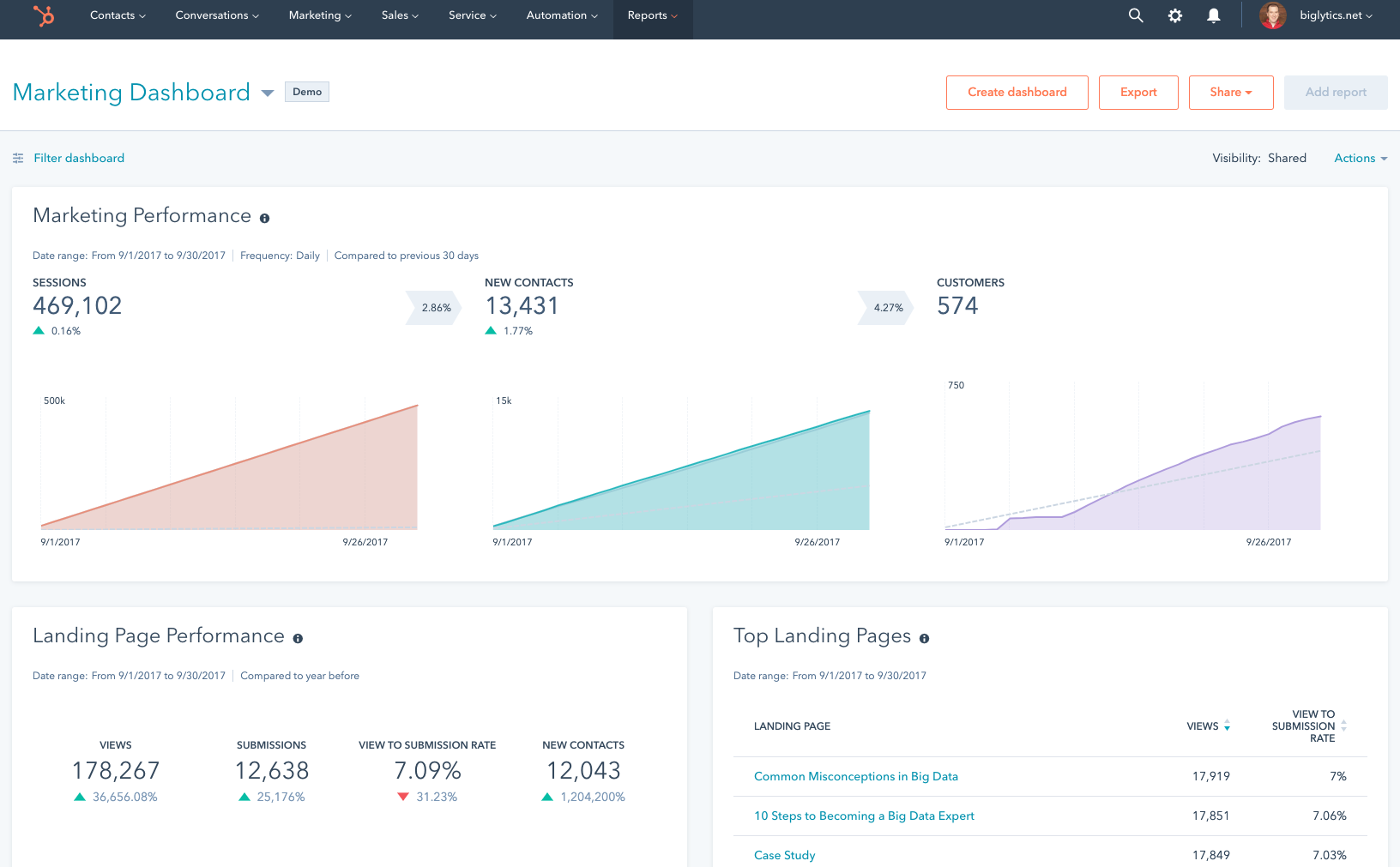 Speed of decision-making is the competitive advantage of your business. HubSpot is a service that covers all areas of Internet marketing, including blogs, social media, SEO, content management, and landing pages. The system also offers a wide range of email marketing automation features. Marketing tools include CRM, lead management, and email. In addition, HubSpot offers analytics, mobile apps, and a wide range of integrations with third-party services.
Choose HubSpot if you look for a platform with which you can manage all communication with customers at all stages of the life cycle.
Pricing: Free plan is available.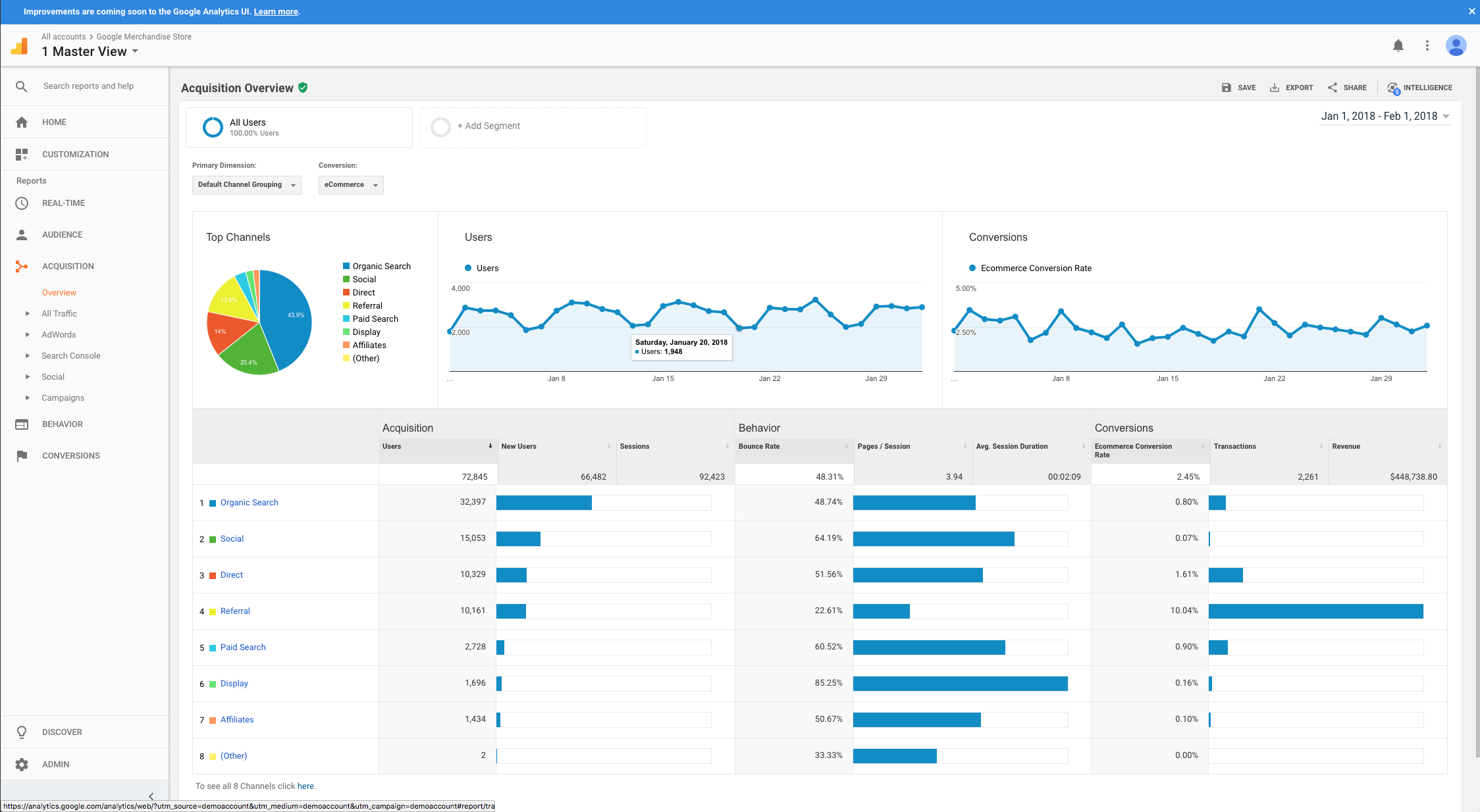 The life of modern marketers is full of challenges. Any business needs to understand whether the current content works, whether the advertising campaign is effective, and who the site's real audience is. Google Analytics is a free set of modern web analytics tools provided by the well-known Google corporation for creating detailed statistics of site visitors. The platform allows you to track about a hundred indicators and generate hundreds of thousands of reports.
Google's Javascript is installed on the owner's site, which automatically tracks all traffic. The system starts recording actions and movements as soon as the user visits any page of the resource. Moreover, direct traffic and visits from the search engine, social networks, advertising services, and other sources are considered.
7. Feedly
Pricing: Free plan is available. A pro plan starts from $6/month.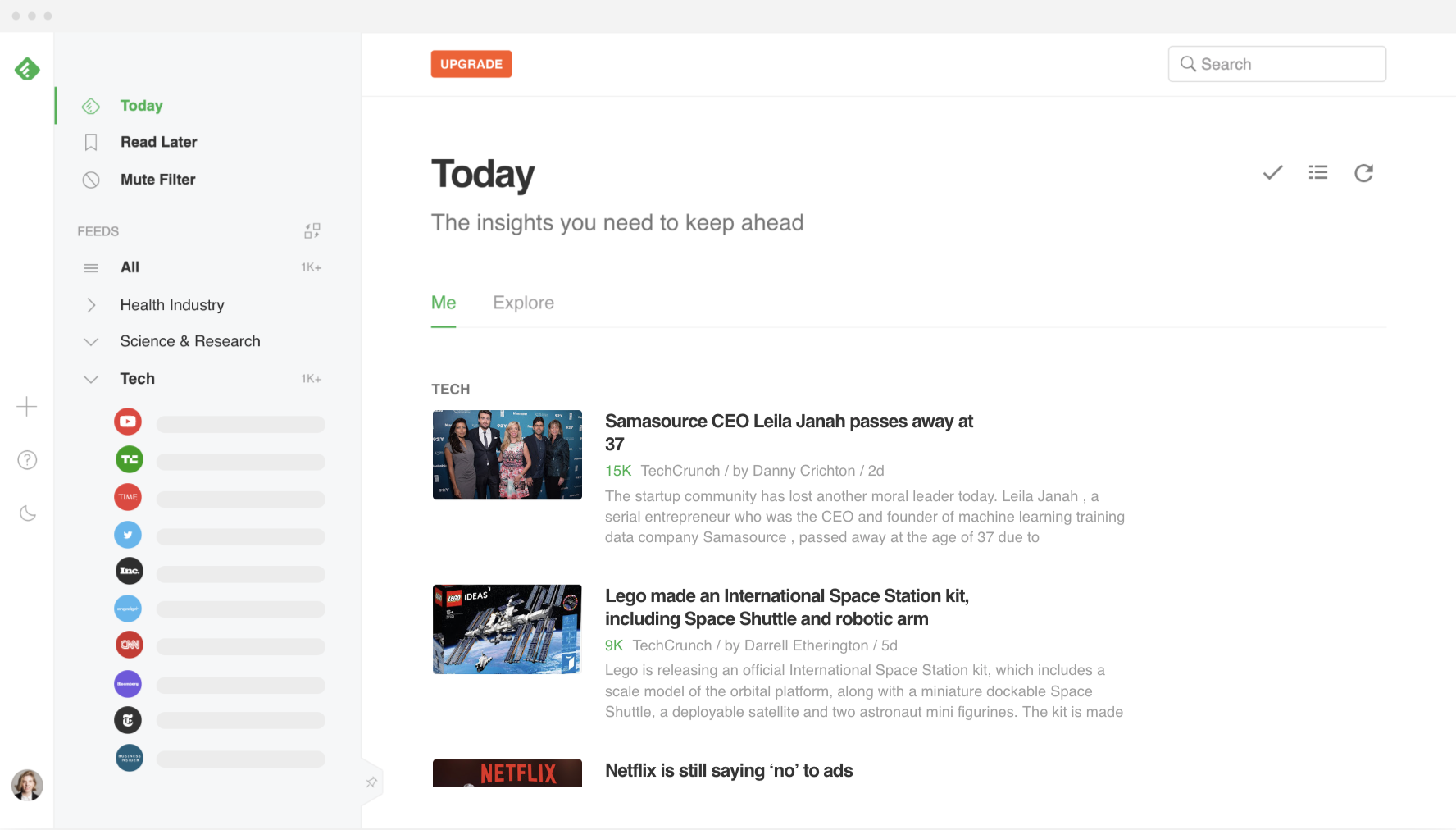 Freedly is a free RSS-based content aggregator that can be used to store the latest events from around the world. Moreover, it can categorize them according to your requirements. You can quickly browse the news, come up with more catchy headlines, and make a list of your blog content ideas. As a bonus, you get the opportunity to consume informative content in one place.
The Pro Feedly account has one advantage – its integration with various online marketing tools. For example, you can create a Google News Feed inside Feedly.
8. Hootsuite 
Pricing: A free 30-day trial is available. A pro plan starts from $19/month.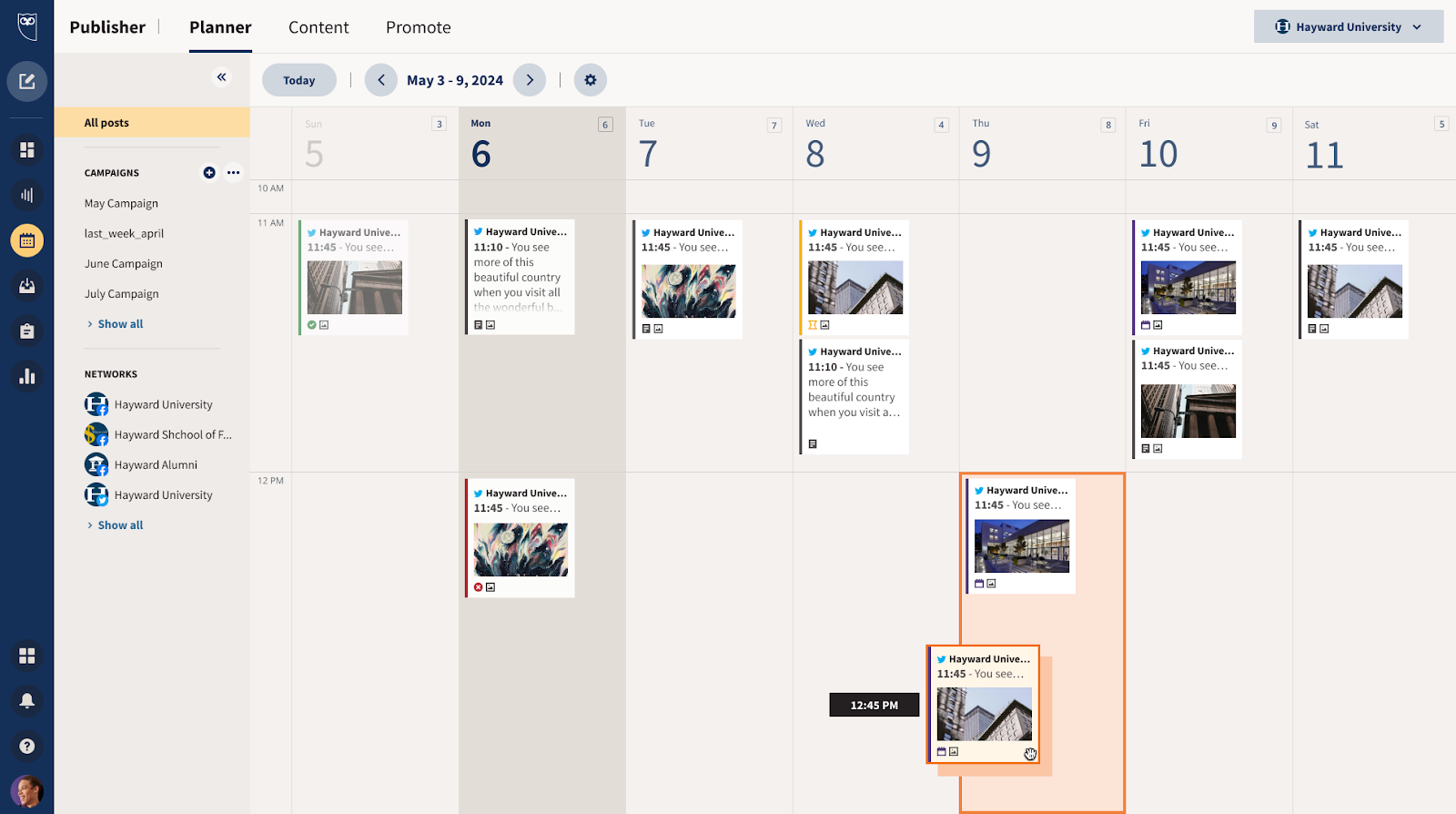 Hootsuite is a browser-based dashboard that can serve multiple social media accounts. You can see which Twitter posts are trending (and react accordingly) and search for topics by keyword, location, and time to keep up with the hottest social topics. It is one of the oldest social media marketing tools on the market, and it offers a wide variety of useful features.
Hootsuite allows you to manage your Twitter, Facebook, Google+, Instagram, YouTube, and LinkedIn profiles. It also has support for FourSquare, Pinterest, StumbleUpon, Vimeo. It is this feature that makes Hootsuite a pretty powerful tool.
9. MailChimp
Pricing: Free plan is available. A pro plan starts from $9.99/month.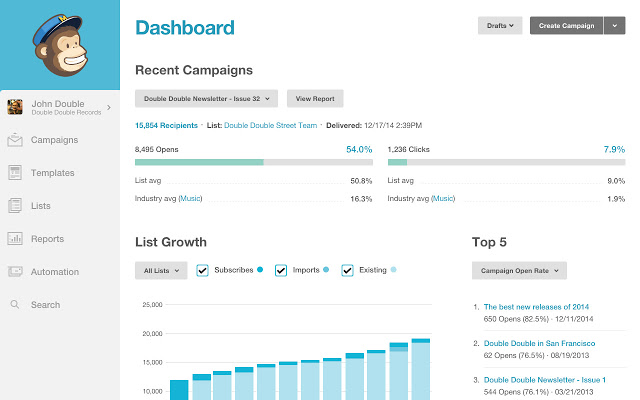 Mailchimp is a web-based marketing platform that allows you to share email and advertising campaigns with users, customers, or other stakeholders. At its core, MailChimp sends out automated messages via email in the form of newsletters or campaigns.
The platform optimizes all aspects of creating newsletters: from design and subscriber management to tracking analytics and sharing information on social networks. Email templates are easy to use and very attractive, with embedded images and calls to action.
10. Ubersuggest 
Pricing: Free plan is available. A pro plan starts from $12/month.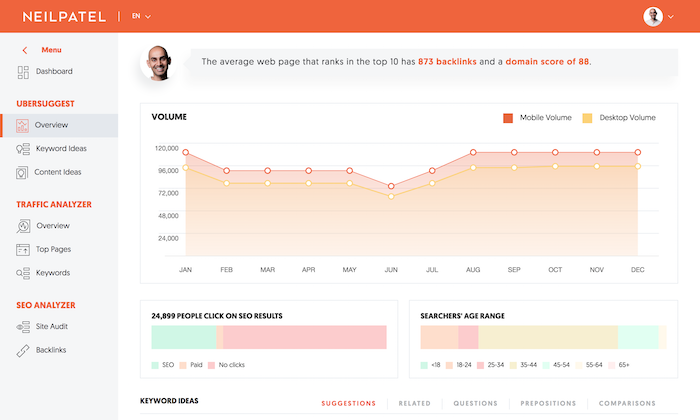 The basis of a successful website is a competent semantic core. These are keywords collected from different sources and grouped by meaning. Ubersuggest is a reliable online marketing tool that simplifies the process of searching for keywords. In just a few seconds, you will get a detailed list of relevant keywords. When the search is complete, you can copy the selected words' list or download the corresponding CSV file. Add Ubersuggest to your favorites list as a powerful small business digital marketing software to win the game of SEO.
11. Contently
Pricing: Standard plan starts from $499/month.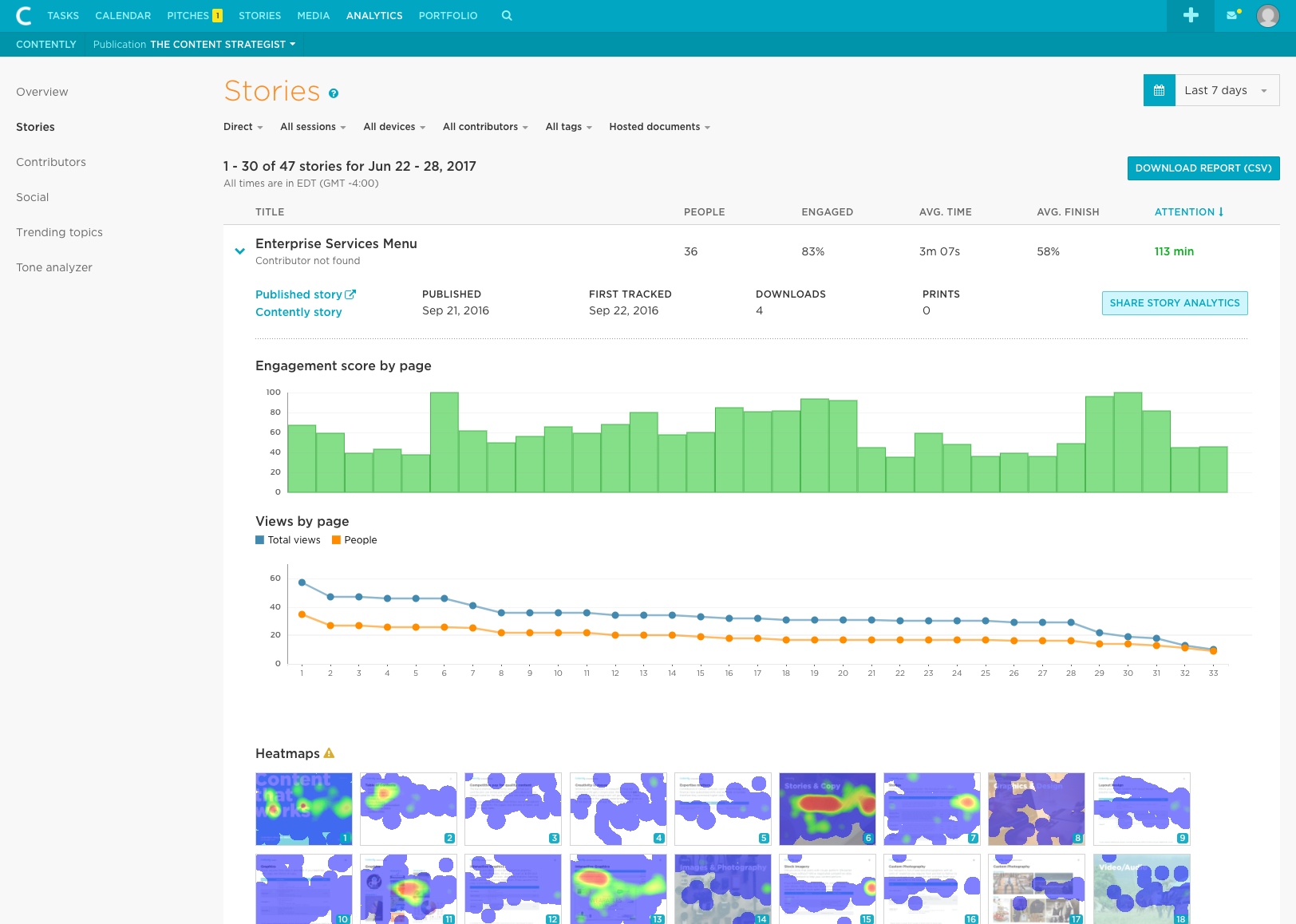 Contently is a content marketing platform that provides users with options to create unique brand stories and attract a new audience. Users can develop roadmaps for their content and assign top-class editors to achieve the desired results to attract new customers.
Users have access to more than 55,000 professional freelance writers, allowing them to discuss and implement a wide range of editorial ideas. The main goal of Contently is to help users publish original content through social media pages and check daily engagement metrics to gauge audience reaction.
12. Canva
Pricing: Free plan is available. A pro plan starts from $12.99/month.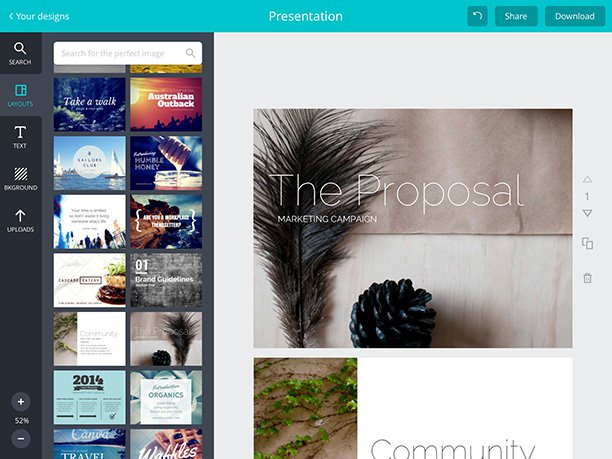 Canva is a free small business digital marketing software that is great for both beginners in design and experienced professionals. The service allows you to quickly and easily create cool posts for social networks, creative videos, presentations, Instagram Stories, and other visual materials.
The designs themselves are created on the principle of drag & drop – constructing an image from ready-made elements. A premium account expands the possibilities, but the features available to regular users are also impressive.
13. Crazy Egg
Pricing: A free 30-day trial is available. A pro plan starts from $24/month.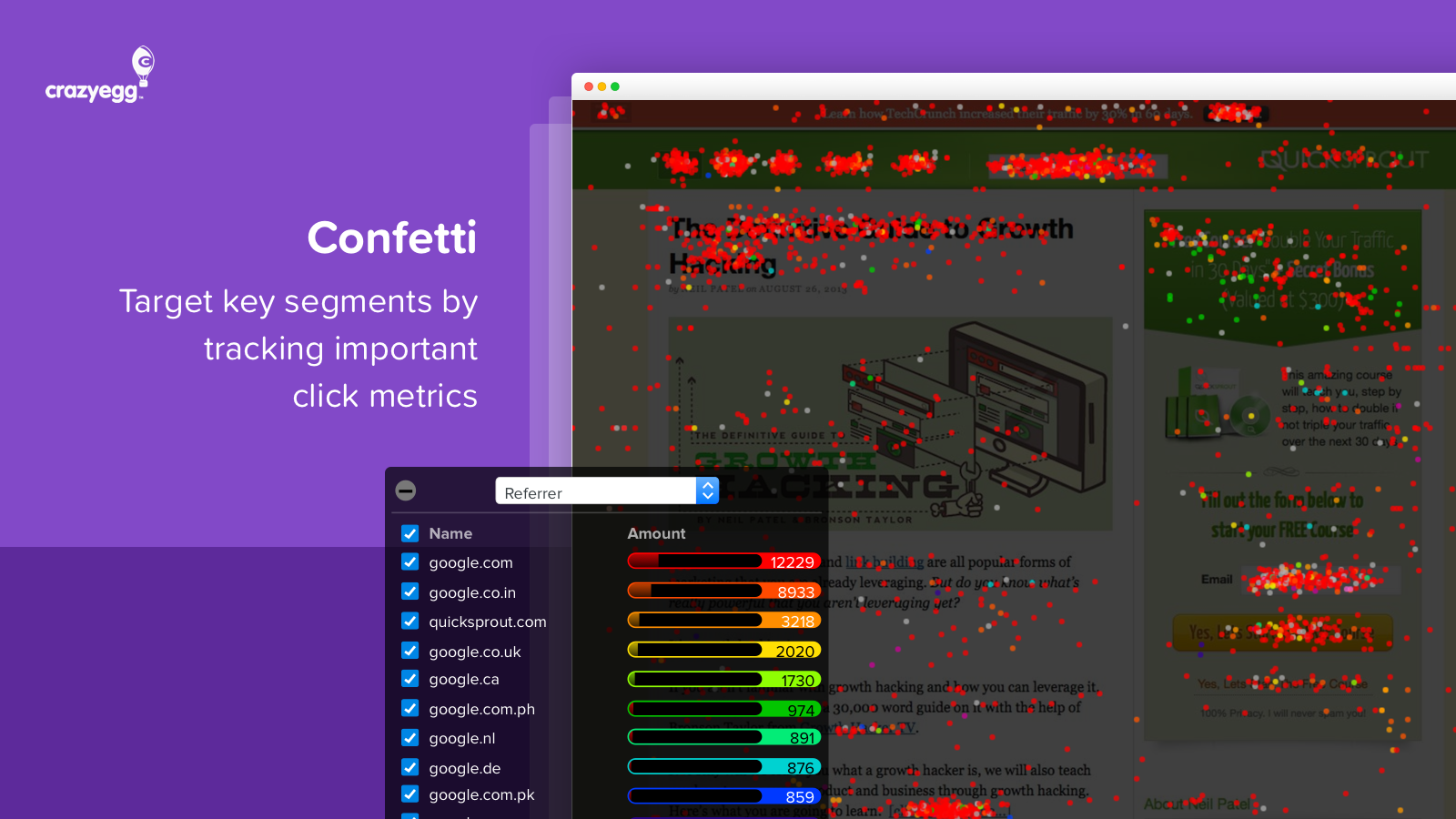 Metrics must include data about how customers interact with different sections of the site. Crazy Egg is a unique service for website heat maps, which aim to monitor all the actions of a given user or on a specific web page. A special feature of the program is the ability to test the site's design, find out how much it is in demand, and improve its variation. Its simplicity and originality excite the users, thereby making Crazy Egg very popular.
The service is excellent for Lead gen/professional service businesses, small business owners, Growth marketers, education, etc.
14. Buffer
Pricing: Free plan is available. A pro plan starts from $15/month.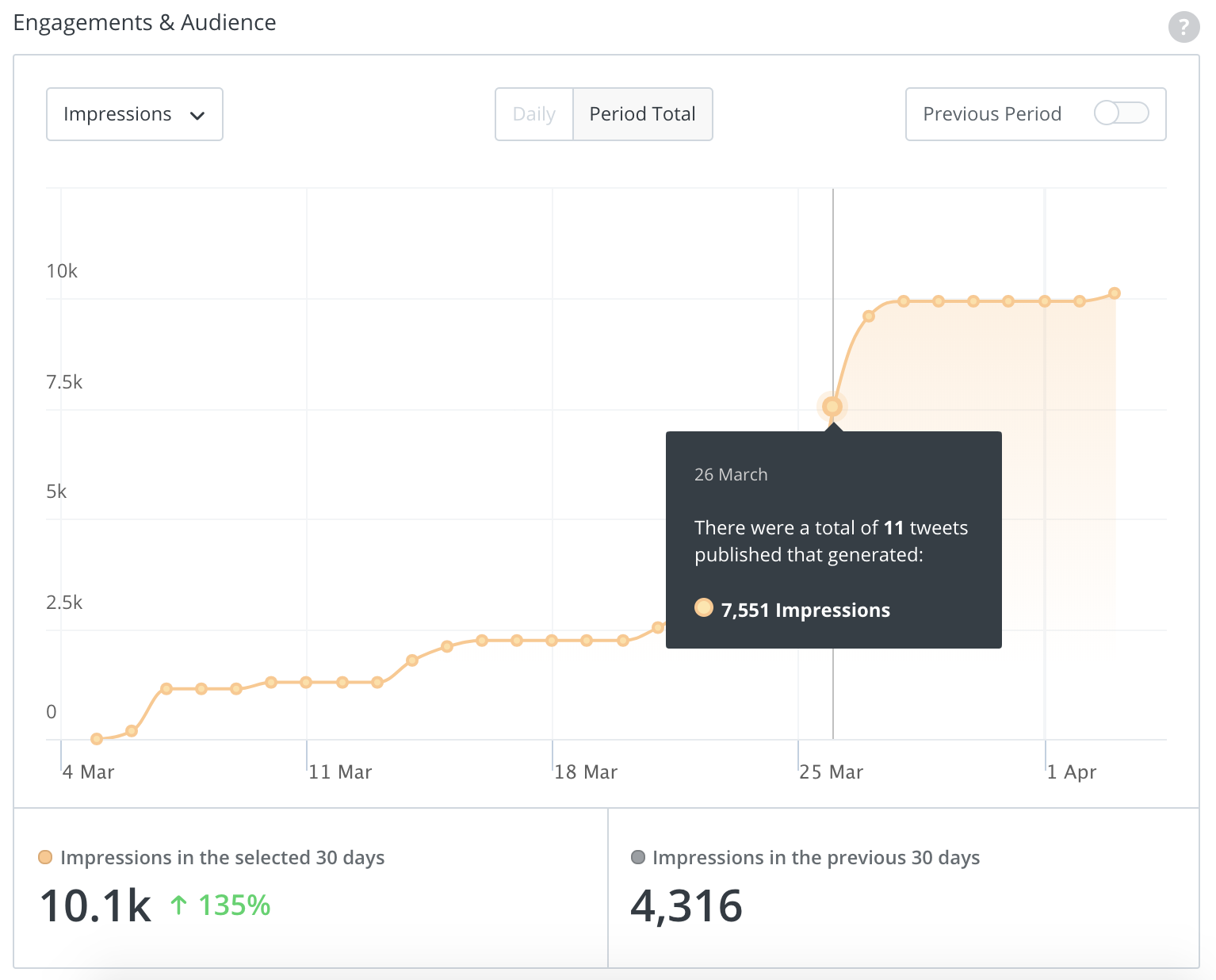 This service helps you plan and publish relevant, interesting content at best possible time. Buffer's analytical capabilities allow you to collect data on the effectiveness of social networks so that company representatives can continuously improve their SMM strategy.
Buffer is a minimalist interface of good quality, which is very easy to work with. Thanks to an outstanding international technical support team and an increasing set of features, Buffer helps marketers and business owners better control their social media activities, become more popular, and save time.
15. Grammarly
Pricing: Free plan is available. A pro plan starts from $11.66/month.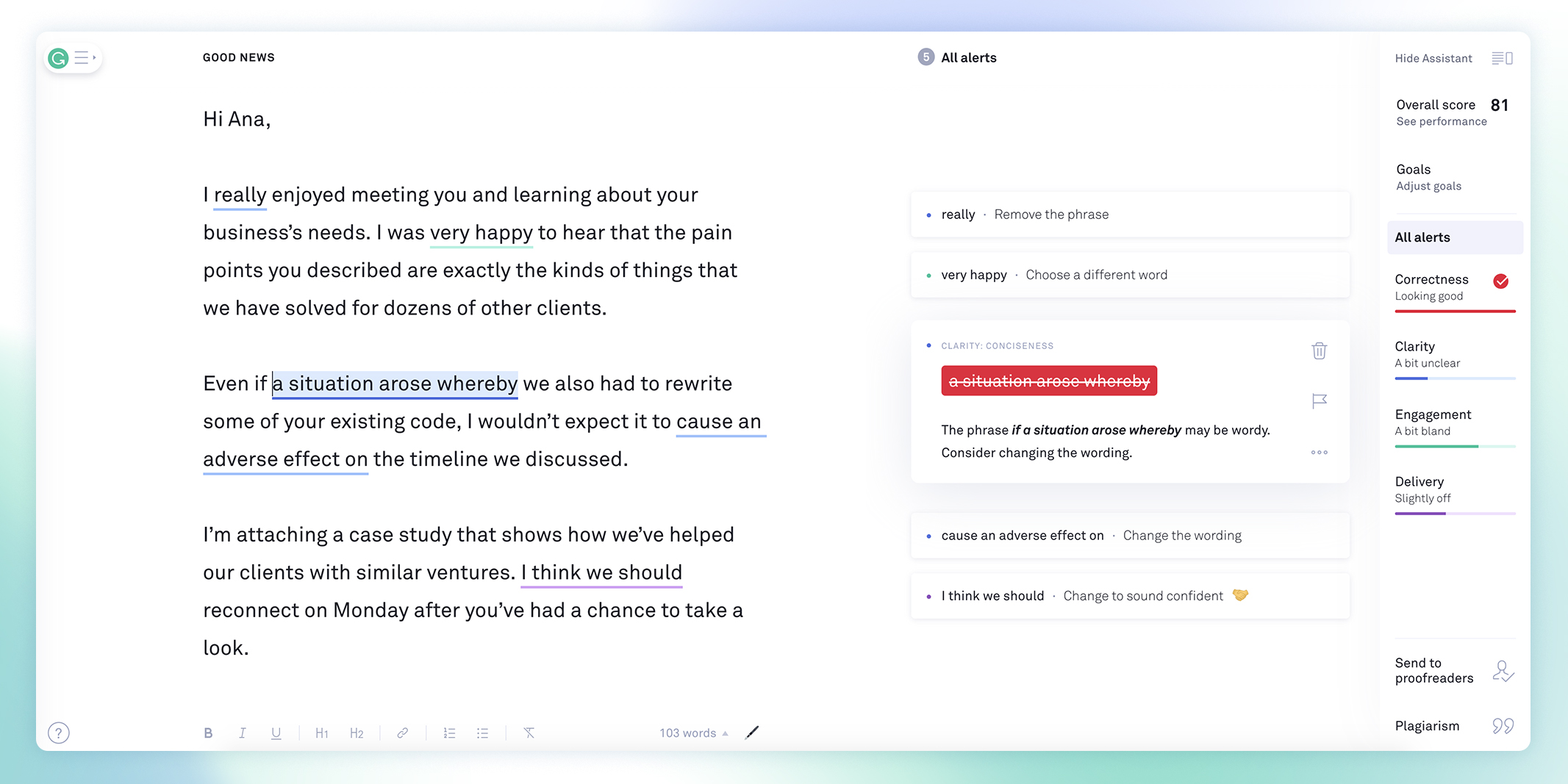 It is essential not just to formulate and correctly express your thoughts; they must be expressed grammatically correctly. Therefore, to create a genuinely literate document in English, it is recommended to use an intelligent error correction service. Grammarly will correct existing errors, pay attention to grammar and punctuation, and use certain words in the correct meaning.
Grammarly explains why a fix is needed by detecting errors, thereby understanding the logic and avoiding similar mistakes in the future.
16. Slack
Pricing: Free plan is available. A pro plan starts from $6.67/month.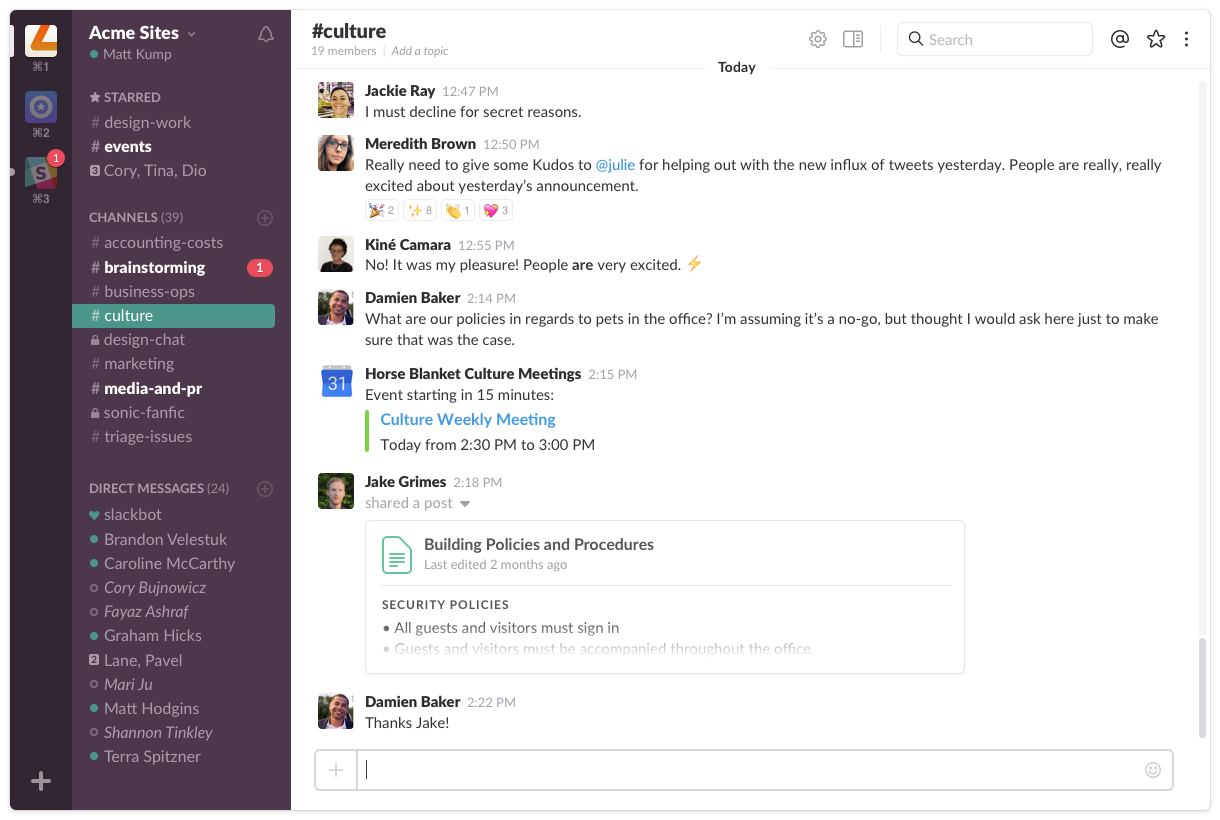 Slack is an online service for conducting correspondence within a team and a large company. This service is characterized by the ability to integrate active dialogs with other applications closely. This principle allows you to monitor work progress on various projects using a single interface and remove unnecessary information.
The basis of the application's functionality is channels, each of which is a private or group chat. You can create an unlimited number of internal corporate channels – for projects, departments, teams, tasks, topics, etc. The channel's content is visible only to its participants; they can be either public or private, with access by invitation.
17. CoSchedule
Pricing: A free 14-day trial is available. A pro plan starts from $39/month.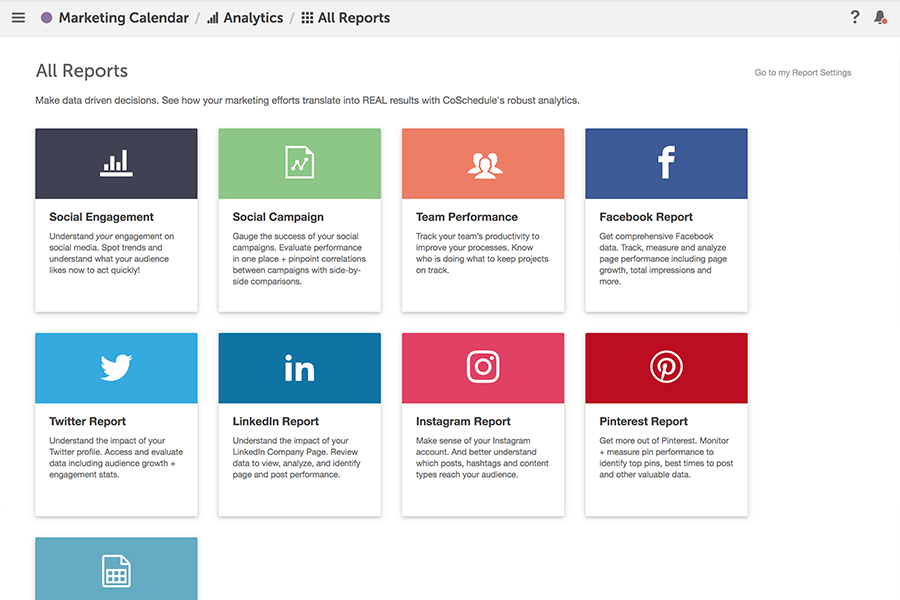 CoSchedule is an affordable and powerful service that syncs perfectly with WordPress. And more importantly, it is based on the cloud principle, so you can use it even when working with Google Docs.
CoSchedule allows you to see the entire marketing schedule at once. You can set up a single workflow for each project in a shared, feature-rich calendar for social media, content, email, events, and more. Moreover, the tool allows you to continually connect with your audience and create messages that increase engagement. With the help of CoSchedule Top Message Analytics, you can track and retarget your best messages.
18. Unbounce
Pricing: A free 14-day trial is available. A pro plan starts from $80/month.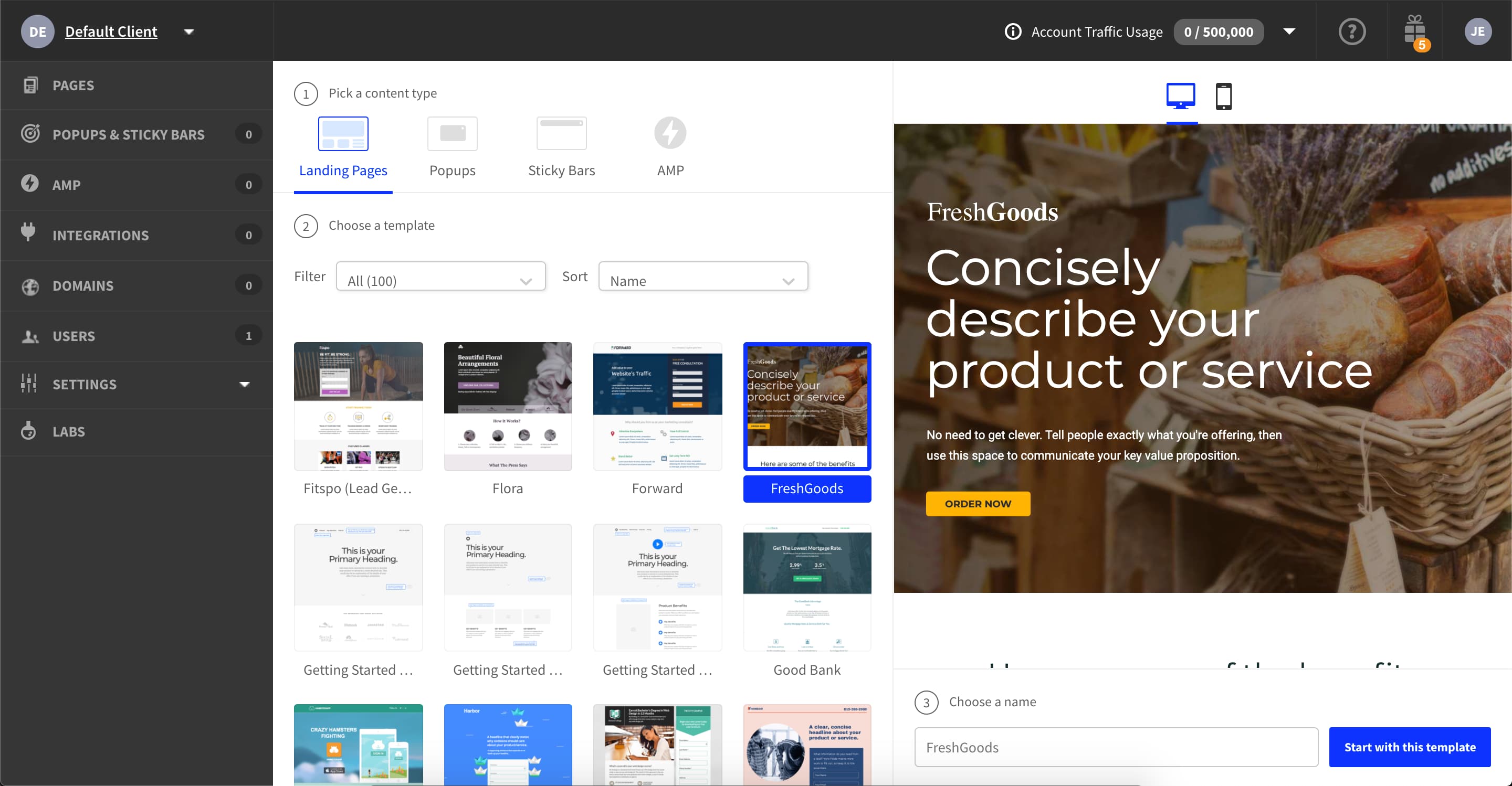 Unbounce is a versatile platform that allows businesses to create stunning, functional landing pages to attract customers. Even if you are not a web designer or developer, you can still use the Unbounce tools because they are very easy to use.
It is a constructor with the ability to connect the necessary blocks: from essential elements to A/B testing capabilities. A significant advantage is the dynamic text replacement feature, which automatically adjusts the landing page keywords based on the user's request. This solution allows you to increase the target audience's reach and make the approach to each visitor more personal.
19. Pexels
Pricing: Free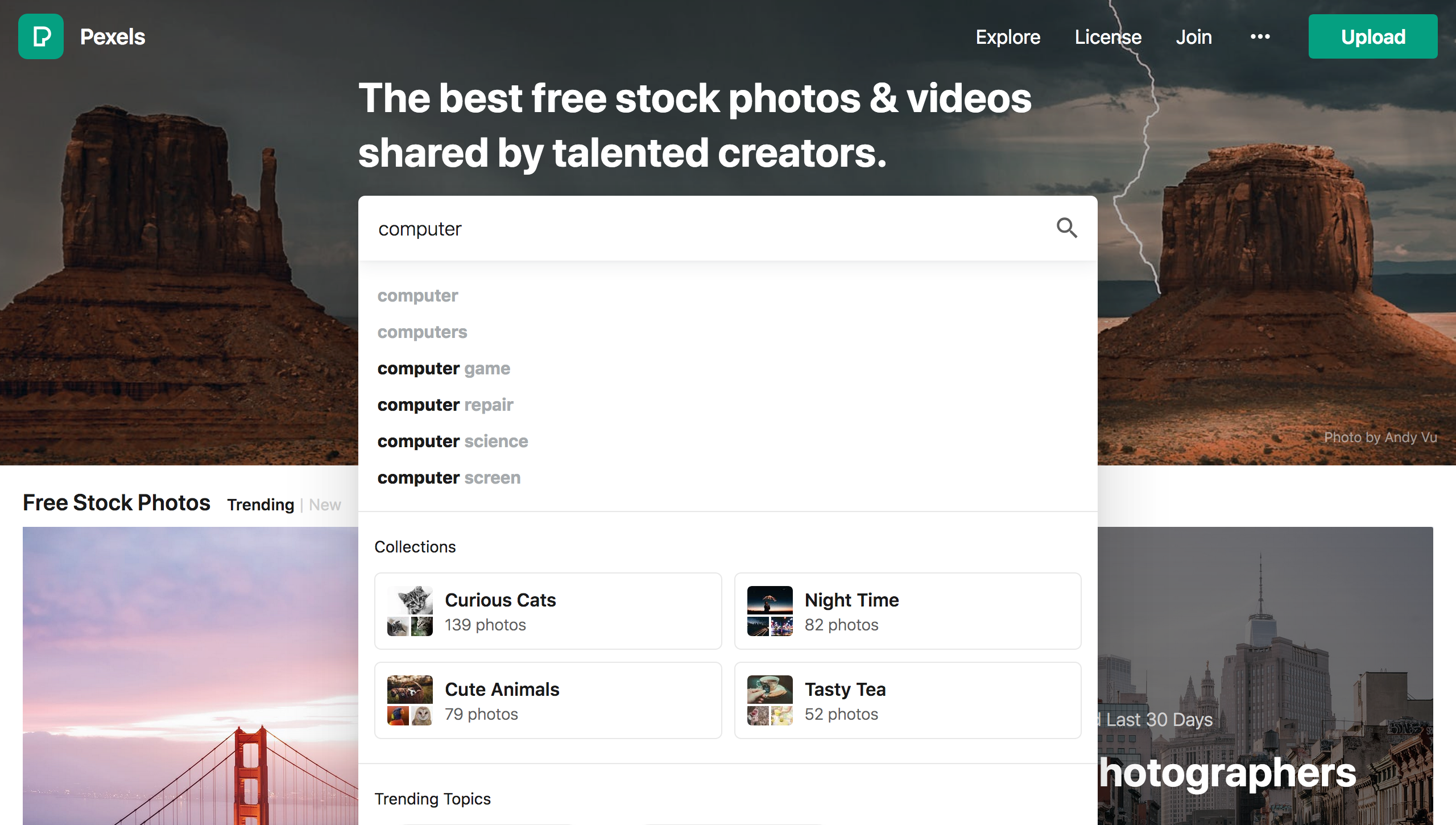 Pexels is a free photo stock allowing you to download photos for personal or commercial purposes at no charge. The service usually adds 35 or more photos per week. These images are carefully selected from a variety of sources to provide you with the best of the best. All photos that have passed the selection are assigned a free Creative Commons license, which means that the materials can be used for personal and commercial purposes without attribution. Users can like their favorite pictures and add them to their personal collection to view them again later.
20. Trello
Pricing: Free plan is available. A pro plan starts from $10/month.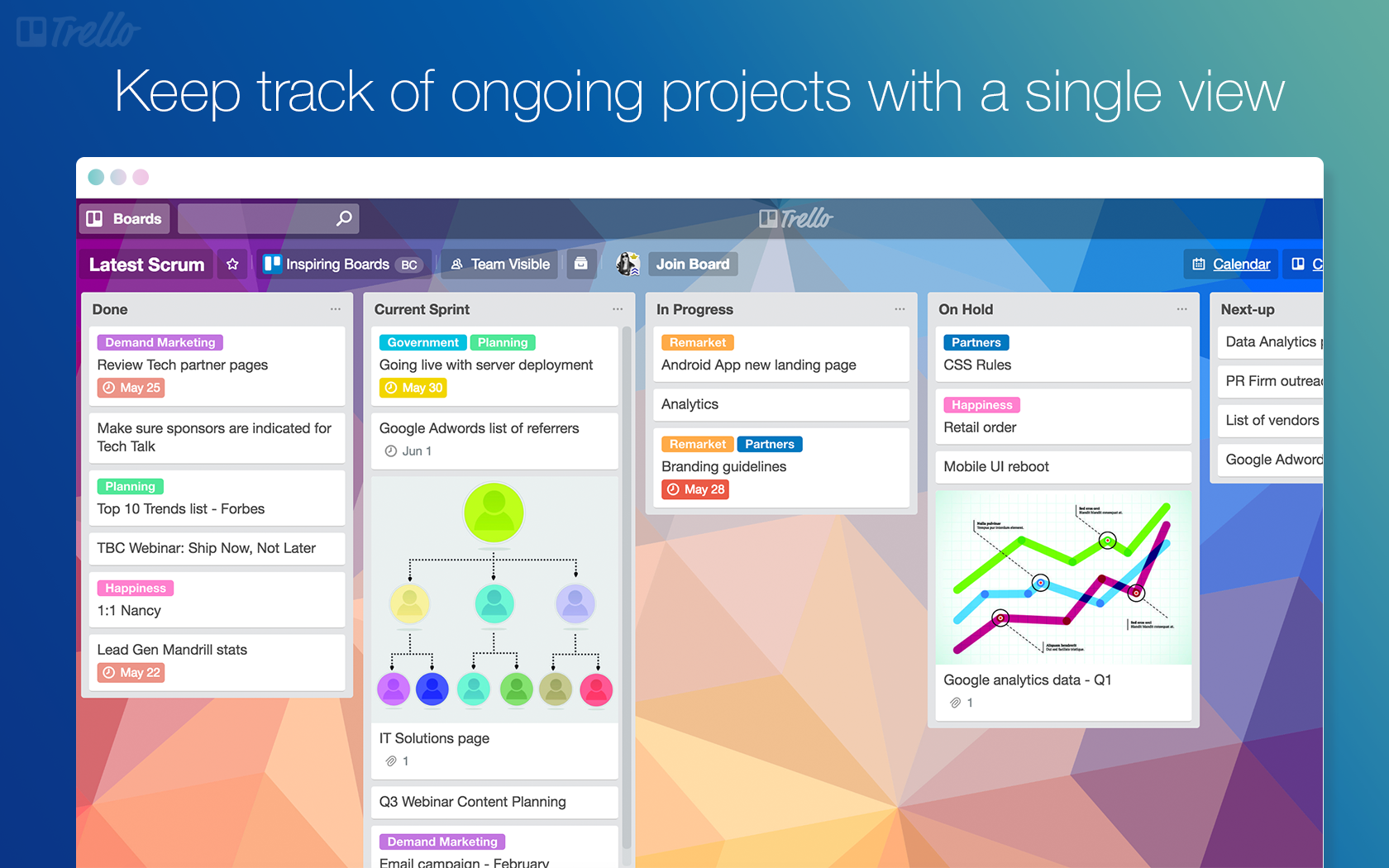 Trello is a simple and convenient task tracker. It is a marketing tool for managing projects in various niches — commercial, creative, and social. Also, you can find the service and the app convenient for personal planning and self-monitoring. The interface is built based on the "Kanban" concept. This is the concept of a "taskbar" with columns for each stage of a task. Usually, tasks are divided into those that are only planned, ongoing or completed.
If desired, Trello can be your improvised CRM, where each client has their own card, contacts, history, and status. The marketing tool is useful for startups, small businesses, social projects, and various project teams.
21. Cyfe by traject
Pricing: A free 14-day trial is available. A pro plan starts from $29/month.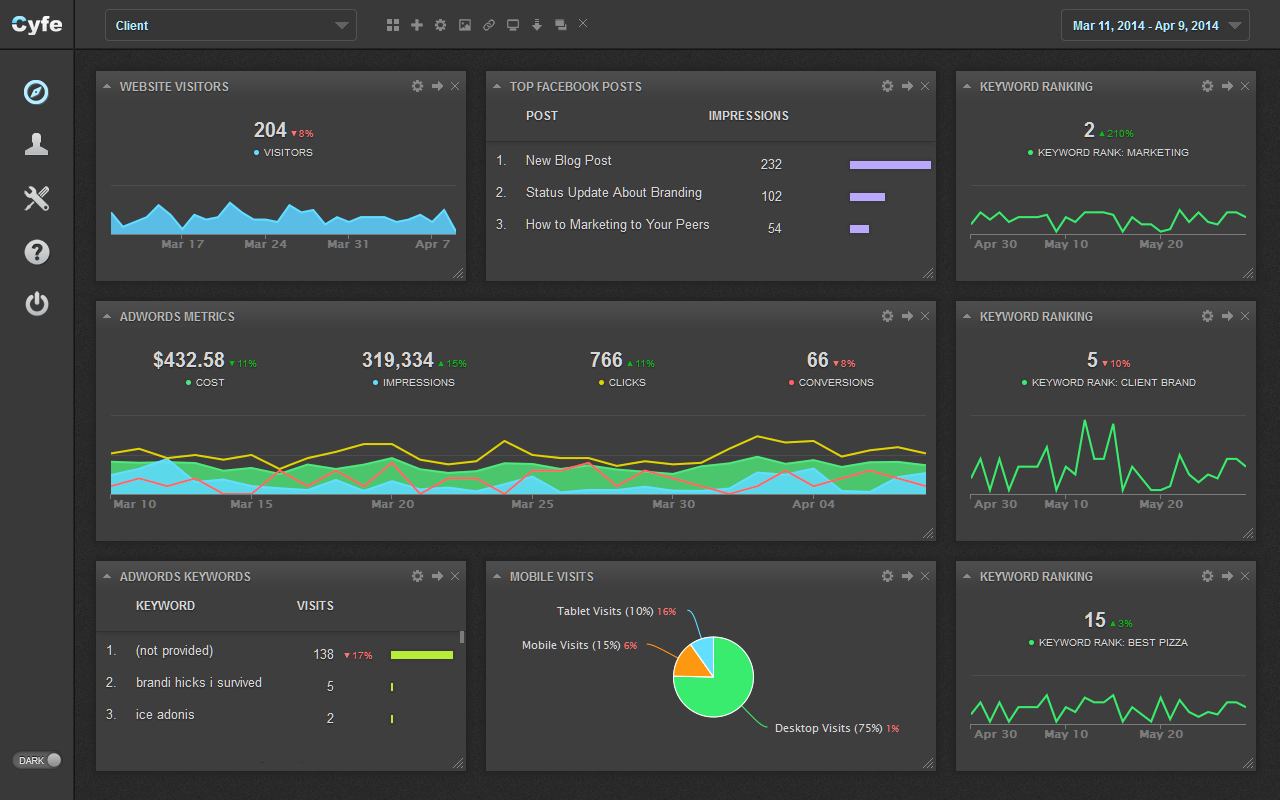 Social media, analytics, marketing, sales, support – keep all of your data together. Cyfe is a service for monitoring all marketing channels, including email newsletters, SEO, SEM, SMM, web analytics, and more. All data is tracked in one app on business dashboards. Cyfe is easy to set up and use. You can find (and customize to your needs) the perfect online dashboard template, connect your data, and start monitoring your KPIs. Download automatic email reports of your data in PNG, JPEG, PDF, and CSV formats.
22. Woobox
Pricing: Free plan is available. A pro plan starts from $37/month.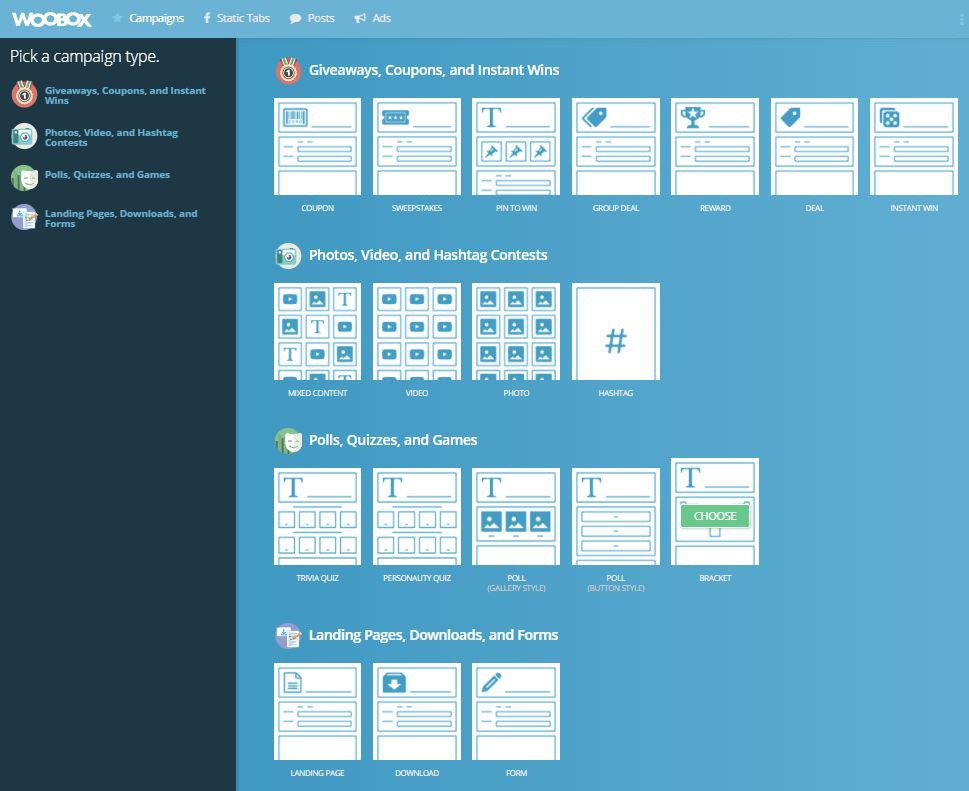 Giving out coupons is one of the most effective ways to motivate likes, subscriptions, and purchases. Meet Woobox, another small business digital marketing software that will help to grow your business. It is a service for creating and configuring advertising campaigns using interactive elements, contests, sales, and other options. With Woobox, you can generate coupons, forms, landing pages, surveys, quizzes, games, and social media apps. Make sure to pick up this application for small businesses and companies to organize a mechanism for providing coupons to the followers easily.
23. Woopra
Pricing: Free plan is available. A pro plan starts from $349/month.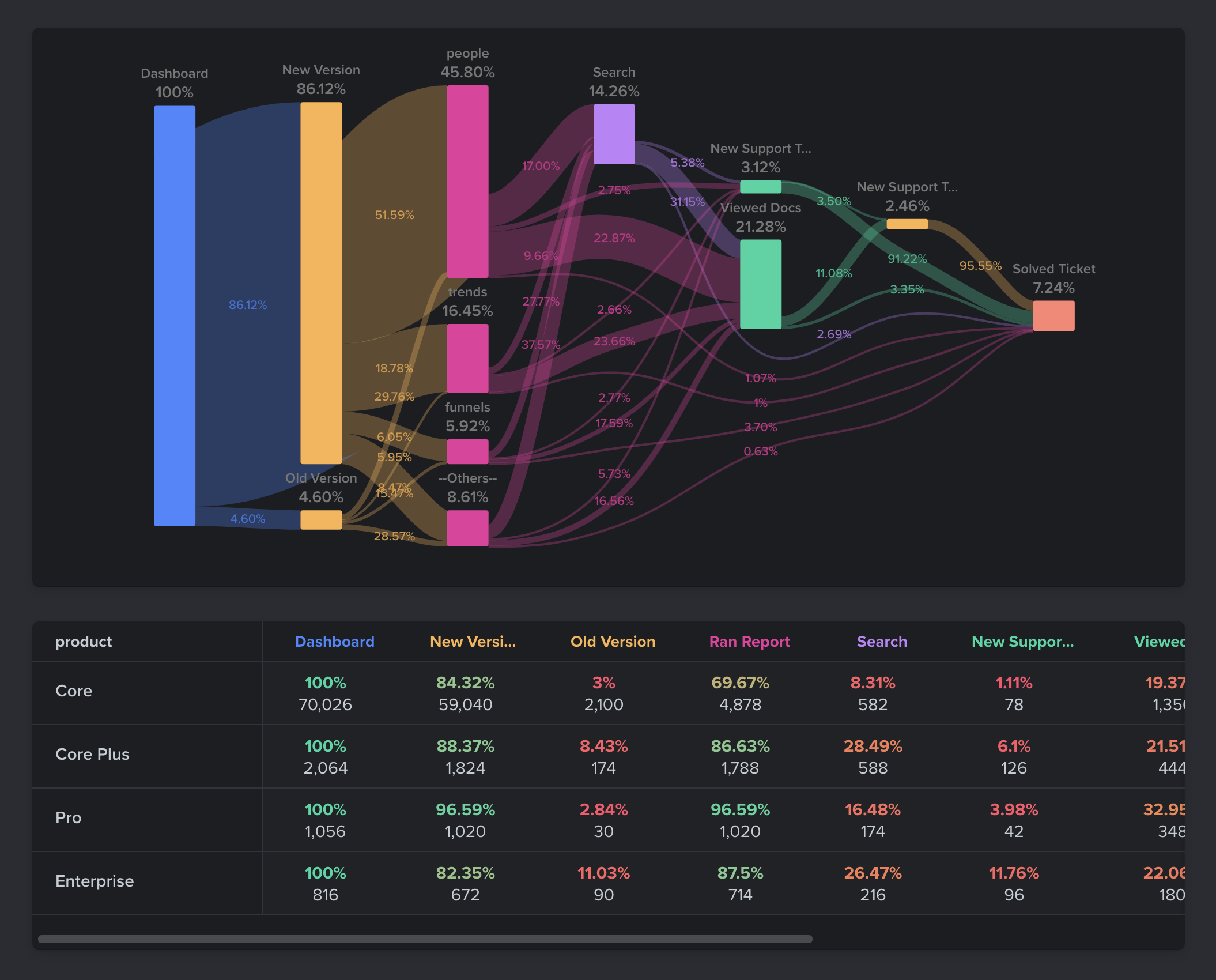 Woopra is a service focused on creating detailed reports on user behavior — who they are, from what source, how they work with the website, whether the resource is effective. The tool offers a method for better understanding customer behavior across multiple devices and things in common.
Based on the collected data, you can create data analytics for creating funnel reports, custom dashboards based on the KPI score. Woopra integrates with a large number of third-party applications via AppConnect. The app is able to send real-time notifications to the phone or desktop app if the client performs important actions.
With remote work here to stay, managers need to find new ways to monitor productivity and minimize time wasted on tedious tasks. Time Doctor provides detailed analytics of where time is spent on the workday, empowering employees and managers to increase productivity and results. Not only can you track attendance and time worked by every person on your team, but it will also provide a breakdown of time spent on each project, client, or task.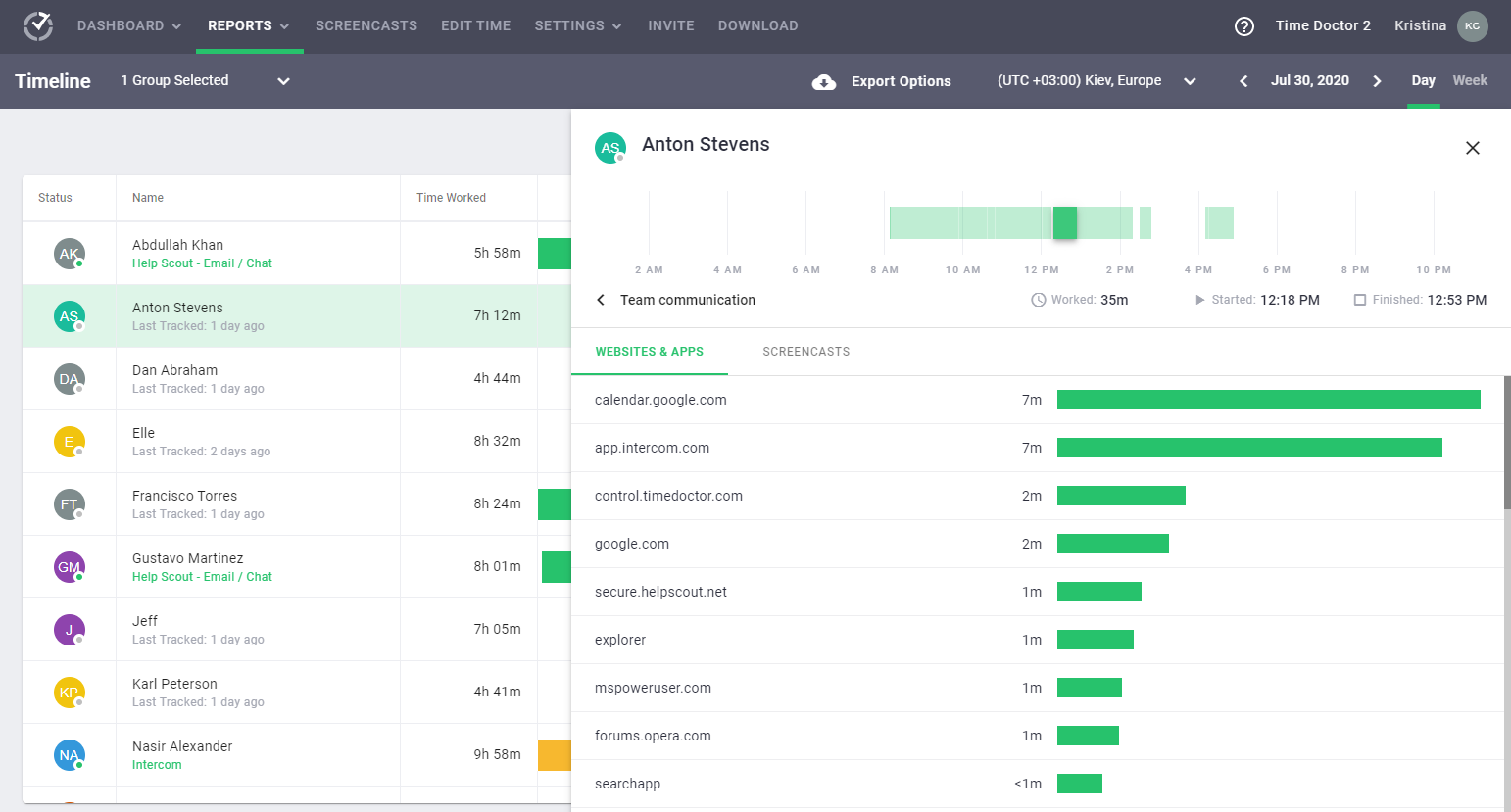 Managers will receive a weekly report outlining which websites and applications were used and for how long. Individual users will receive the same report outlining their time usage statistics. This report maximizes productivity tracking and helps to identify productivity issues.
Conclusion
These 21 online marketing tools are just the beginning to expand your reach. There are hundreds of resources for small and large businesses, but this is an excellent start for implementing your digital marketing strategy from all angles.
Remember, your toolkit should be large and interdisciplinary, including all aspects of the brand experience. The digital marketing tools will help you with everything from planning to PPC campaigns to content creation. Most of these tools are free or affordable — and they are all easy to use and learn. Most importantly, they will help you expand your brand engagement without wasting time.