In 2023, social media users aren't just scrolling their newsfeeds and clicking "buy now" buttons on sponsored content for products and services. They're using social media for every stage of the purchase journey across almost every product category. A new age of social media marketing calls for new innovative social media management tools for agencies.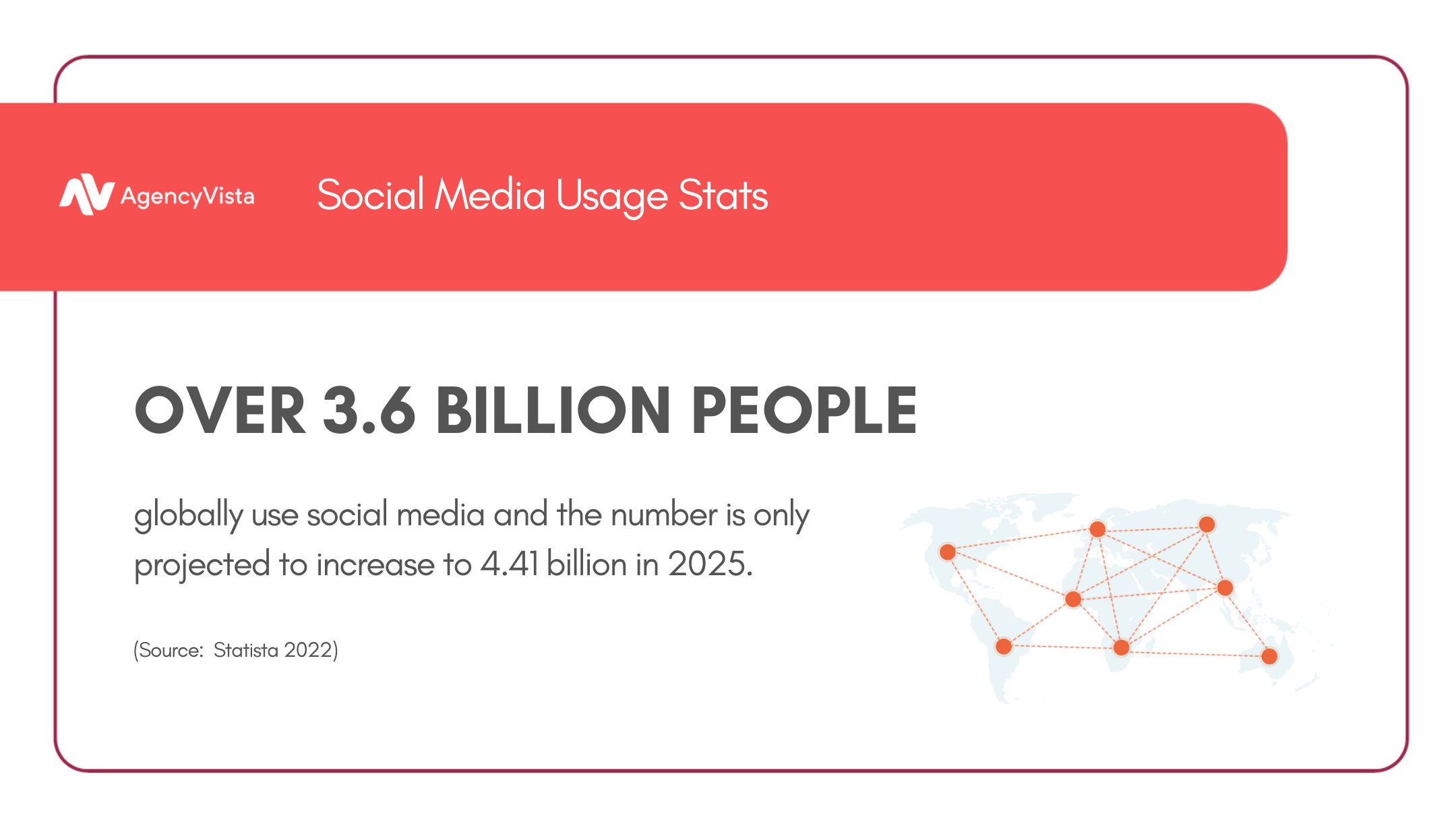 Marketing agencies require a different set of social media management features that are built to scale. Adopting new technologies can provide marketing agencies with a competitive edge in 2023. Agencies manage many brands and need to centralize processes, automate work, and improve productivity. Having the ability to effortlessly collborate with all parties involved will be key!
This is why the Agency Vista team has ranked and compared the best social media management tools for agencies in 2023. Let's dive in!
What is Social Media Management in 2023?
Due to the Covid-19 pandemic, there has been a dramatic shift in the way brands utilize social media to promote their products or services.
With over 3.6 billion social media users globally in 2021, agencies need to not only figure out how to capitalize on the many audiences available online for their clients, but discover what trends should be implemented into their strategy. Yes, TikTok is a growing app! But, does this mean it has the audience and capabilities that will ensure success for every business that creates a profile?
For you to evaluate the best social media management tool for agencies, you'll want to understand the trends social media marketers should watch and leverage in 2023.
Top Social Media Trends Marketers Should Watch Out For in 2023
1. New Privacy Rules Confront Digital
With new privacy regulations being implemented, like the upcoming iOS 16 update, data collection and sharing have been greatly impacted for marketers. Ensuring your data is kept safe and accessible only to your team is key. Social media management tools, like Vista Social, have strict measures to keep your data safe with no ambiguity of who has access to it.
2. Social Media Managers Get More Strategic
As artificial intelligence and machine learning assists in automating some of the repetitive tasks in digital marketing, social media managers must become more strategic. This requires businesses to focus on what drives their growth through intuitive reports that quickly tell you what's working — and what isn't — with your social media efforts.
3. LinkedIn is Growing at a Rapid Rate
LinkedIn continues to see 'record levels' of engagement, with user sessions up 19% in the most recent quarter, as reported by parent company Microsoft. This makes LinkedIn a viable platform for most businesses to connect with buyers and reach out to professionals.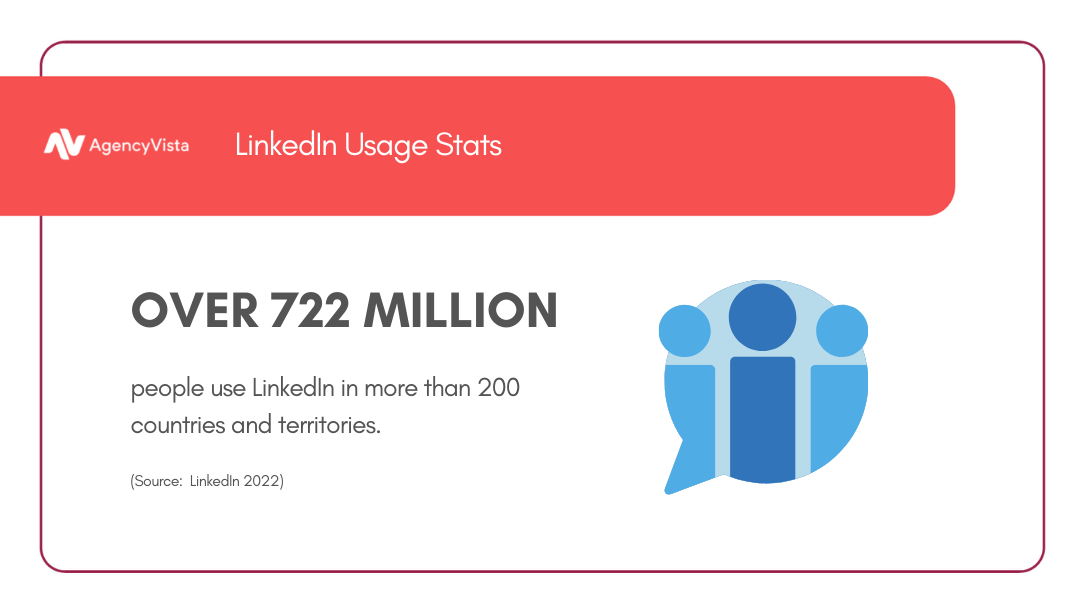 Agencies should consider this network for their clients to establish thought leadership, conduct market research, generate leads, and build online communities.
Marketers should consider working with a social media management tool that can be used with a well-crafted LinkedIn content strategy.
4. Algorithms Are Ruling The Digital Space
Every part of digital marketing — display ads, social media feeds, social ads, SEO, and even newsletters are becoming algorithm-driven. The algorithms all optimize for the same basic thing: user experience.
Features like first comment and like can help kickstart post engagement and help beat the algorithm. Social media algorithms treat engagement (think: likes, comments, and shares) as a sort of snowball effect. That is, the more engagement a piece of content gets, the more likely it is to be rewarded by the algorithm.
5. Social Currency Is Generated From Well-Crafted Online Experiences
As the digital landscape becomes more noisy and saturated, brands are turning towards earned media and word-of-mouth to drive social currency. In fact, 79% of people say that user-generated content on social media significantly impacts their purchasing decisions.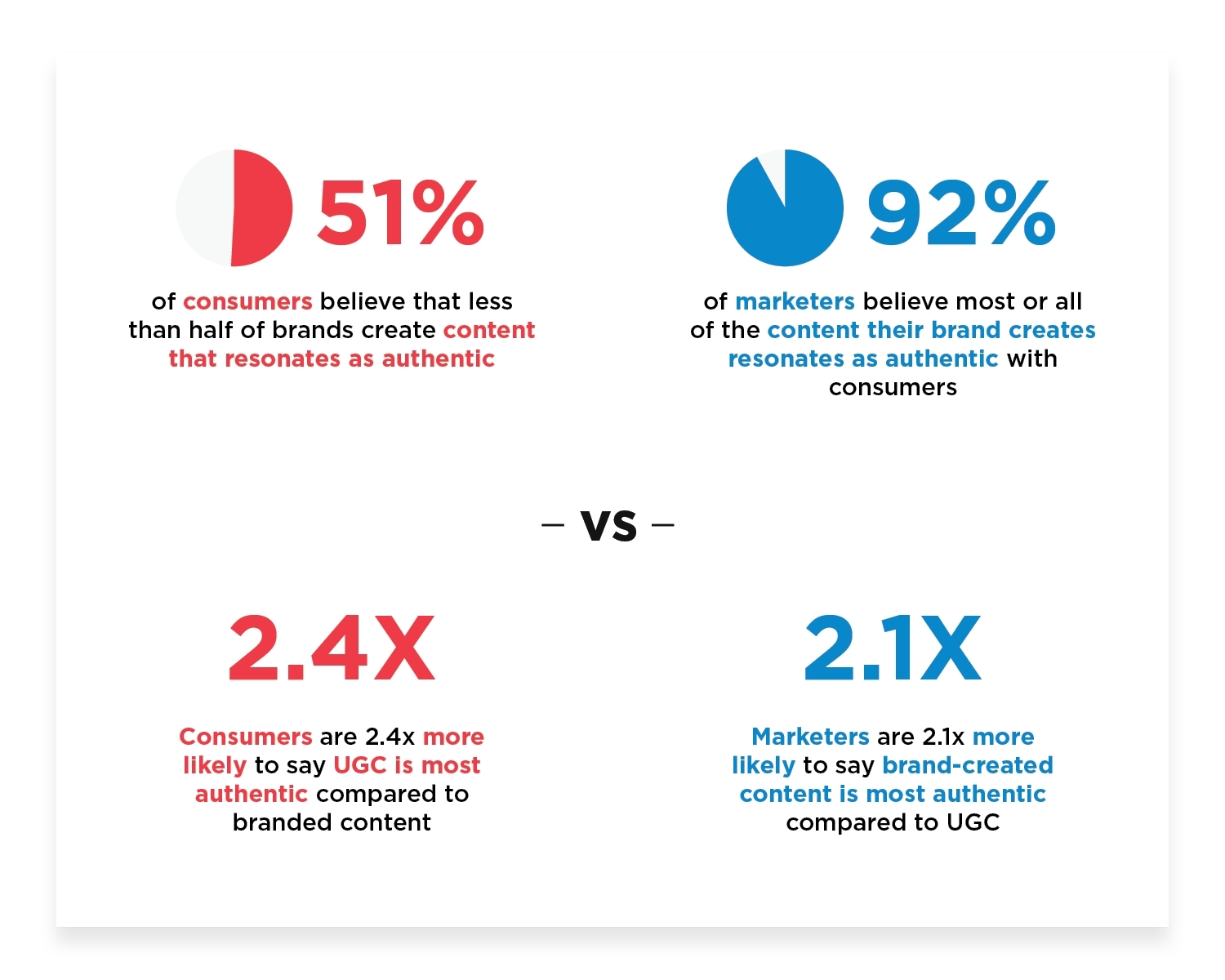 A top social media management tool for agencies will incorporate innovative reviews and listening features. These tools can help brands monitor social conversation to extract actionable insights, identify industry gaps and improve brand health.
6. Reaching New Audiences Is The #1 Goal of Businesses
As an agency, you're use to brands coming to you to find out how they can reach new audiences. Social media provides brands with the ability to improve relationships with their current audience and establish great customer service to build new relationships with other digital communities.
Innovative agencies will want to consider a tool that allows you to have a full view of your entire social strategy. The ability to analyze the success and brand health across multiple profiles and channels will be game-changing for optimizing your client's strategy.
7. Influencer Marketing Will Mature in 2023
To increase credibility and sales, more businesses will turn to influencers to strengthen the gap between social media and eCommerce. Whether your agency is assisting in the influencer outreach process or not, brands will repurpose this content across their channels to lend trust to their online audiences. With more parties involved in the content creation and scheduling process, you'll want a tool that allows for seamless collaboration and queueing.
Agencies should look for features that allow effortless collaboration with their internal team, clients, and potentially influencers. Advanced user permissions can create safeguards for ensuring that only the reviewed content is published to social networks.
The 7 Best Social Media Management Tools for Agencies in 2023
1. Vista Social
Publish to: Facebook, Google Business, Instagram, Twitter, LinkedIn, Pinterest, Reddit, and YouTube.
Price: Forever free plan for up to 3 social profiles; each additional profile is $3/month per profile.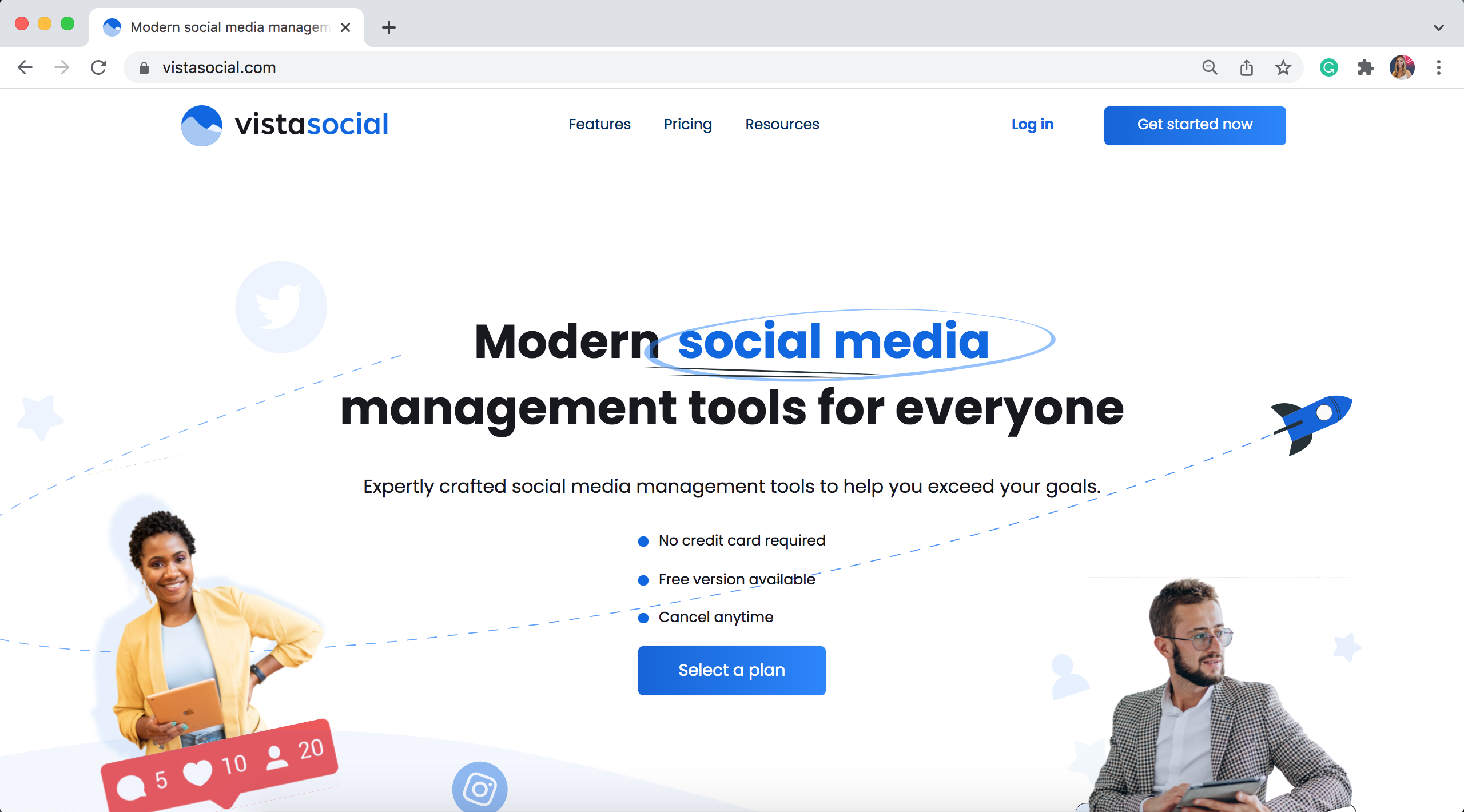 Vista Social is a modern social media management platform designed for social media as it exists today, not for social media of the last decade. They have a suite of powerful products for publishing, engagement, analytics, listening, and reviews.
Vista Social goes beyond simple publishers and basic charts; their goal is to turn social media posts into a force that will deliver results. Many social media management tools for agencies only focus on the "Big Four" of social media, which includes Facebook, Twitter, LinkedIn, and Instagram. Vista Social gives users the ability to have an awesome presence on a number of social platforms, including Pinterest, Reddit, and Vimeo — which are not always offered on other tools.
Collaborate with your team and clients effortlessly with smart feautres such as user permissions and publishing queues. Speed up your efforts by creating predefined publishing queues (time slots) for each profile and forget about having to select a publishing time every time you post!
Remarkably, Vista Social believes it is unfair to charge larger teams more money. For agencies, this is especially beneficial as they typically need additional users for internal and external team collaboration/queues. The pricing alone can easily save agencies 50% of their social media management platform cost. This number is even higher in some cases, especially if users are working with social media tools that have been around longer.
Here are the key features Vista Social offers:
Post Scheduling
Tailored Posts for Each Network
Calendar View
Bulk Scheduling
Smart Scheduling
Find Content
Assign & Approve Posts
Smart Publisher
Link Shortener
First Comment & Like
Universal Mentions
Performance Reports
Scheduled Reports
Export Reports
Branded Reports
Social Inbox
Saved Replies
Listening
Reviews
2. Sendible
Publish to: Facebook, Instagram, Twitter, LinkedIn, Google My Business, and Pinterest.
Price: $29, $99, $199, $299 per month, and enterprise pricing (with a 30-day free trial).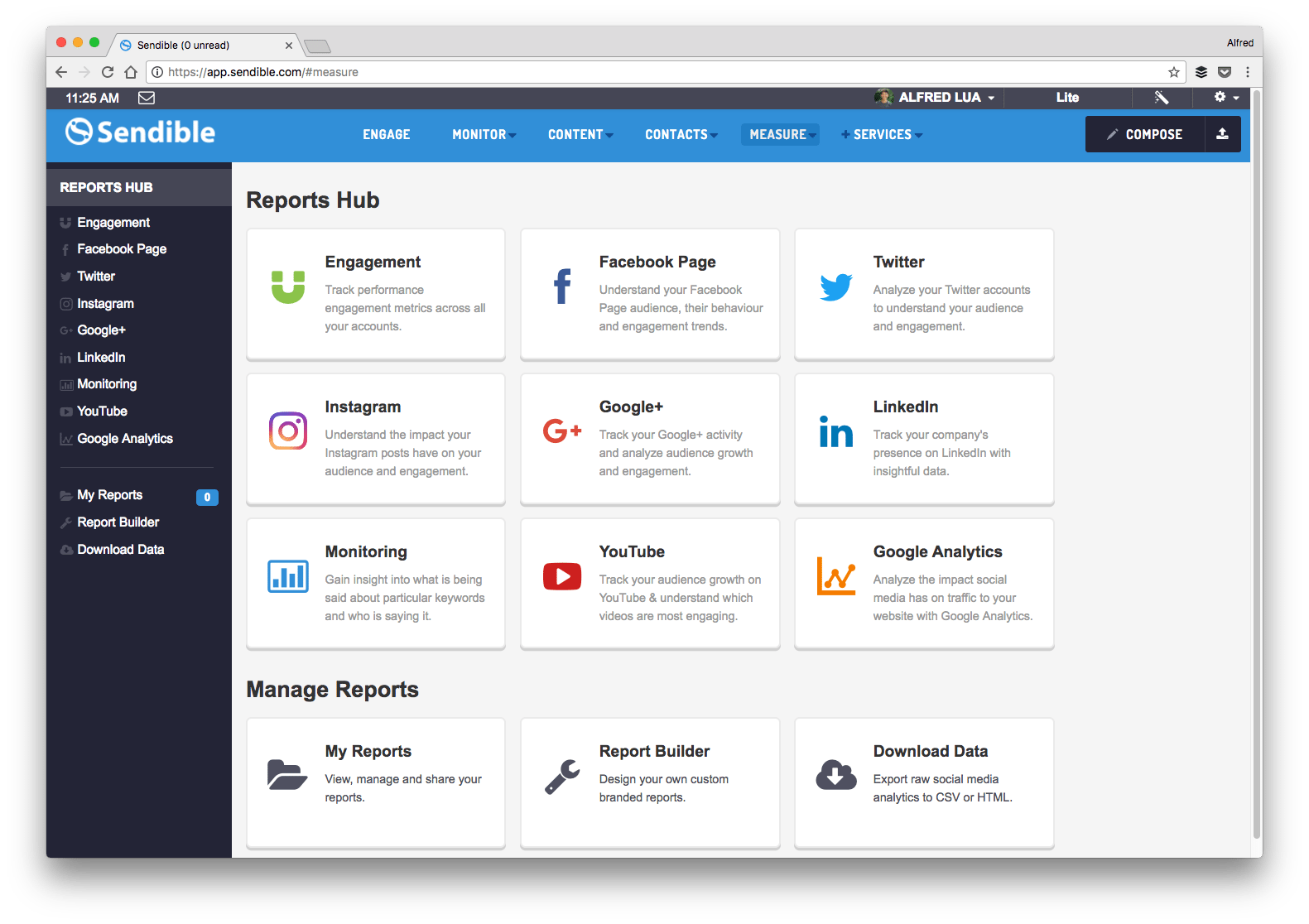 Sendible is a tool most recognized to be designed for large agencies with a number of clients. Like most features available by social media management tools, Sendible has the ability for users to cutomize their dashboard. However, agencies will need to set aside some time to get familiar with Sendible's features, as its been reported that there is a timely learning curve.
Another thing to consider is Sendible's unique pricing. Their tiered plans are based on the services your agency uses, which can get quite expensive if your agency has a lot of scheduling to do. One thing to note, is that their tool has a daily posting limit per user and smart queue limit per plan.
Here are the key features Sendible offers:
Direct Posting to Social Networks
Engage & Reply to Comments
Quick Reports
Daily Posting Limit Per User
Bulk Scheduler & CSV Uploads
Smart Queues
Priority Inbox
3. Sprout Social
Publish to: Facebook, Instagram, Twitter, LinkedIn, YouTube, and Pinterest.
Price: $99, $149, and $249 per user per month (with a 30-day free trial).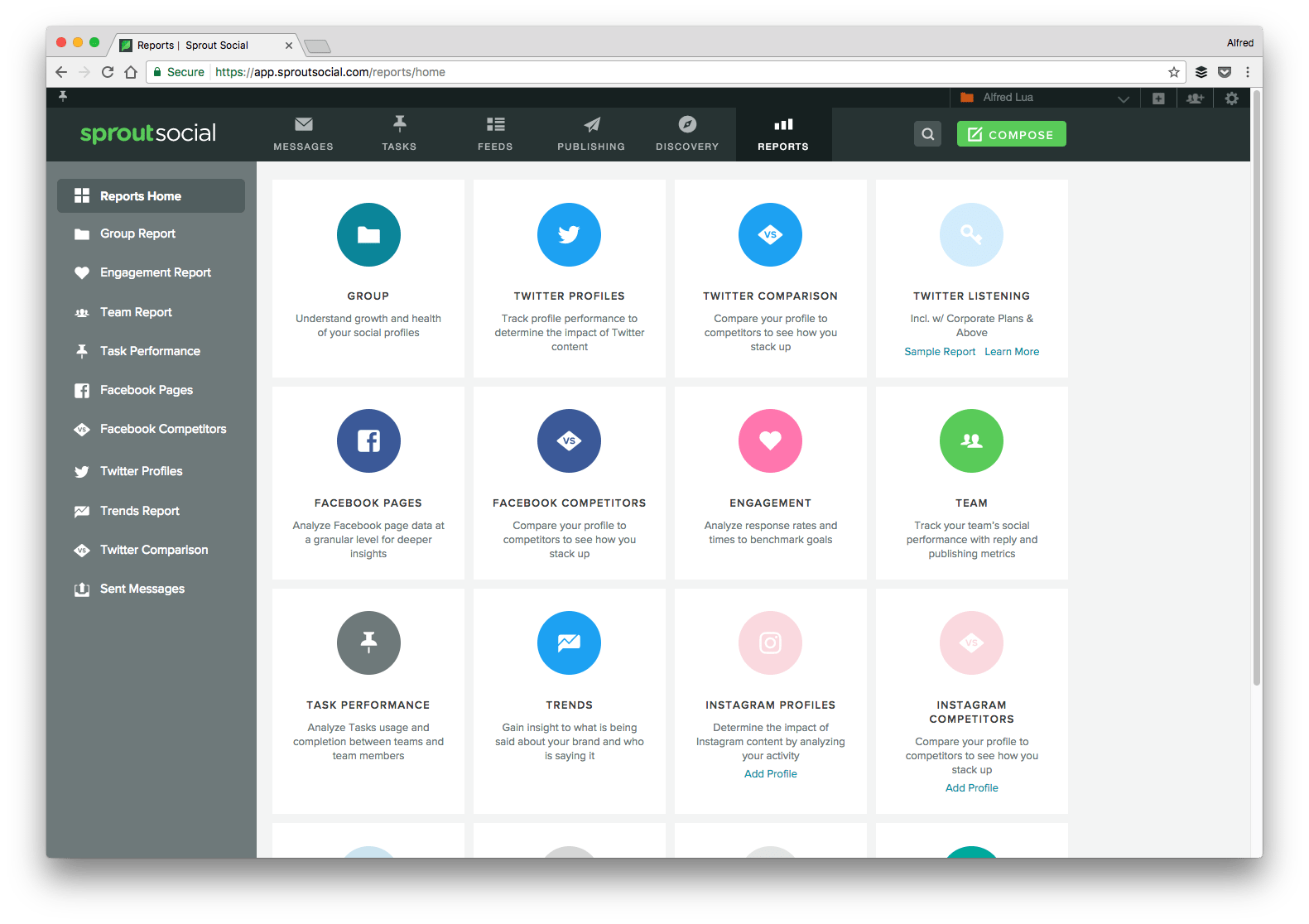 Sprout Social has positioned its platform for enterprise teams that is most notable for scheduling posts, monitoring, analytics, and team collaboration through approval workflows.
The extensive features available, come with a hefty price tag for teams. However, agencies that are not constrained by budget can set different permissions for users, which allows for a cutomizable interface based on each users responsibility.
Here are the key features Sprout Social offers:
All-in-One Social Inbox
Publish, Schedule, Draft, and Queue Posts
Social Content Calendar
Review Management
Paid Promotion Tools to Boost Facebook Posts
Custom Workflows
Competitive Reports
4. eClincher
Publish to: Facebook, Facebook Messenger, Instagram, Instagram Stories, Twitter, Google My Business, LinkedIn, YouTube, Pinterest, and TikTok.
Price: $49, $99, $199 per month, and enterprise pricing (with a 14-day free trial).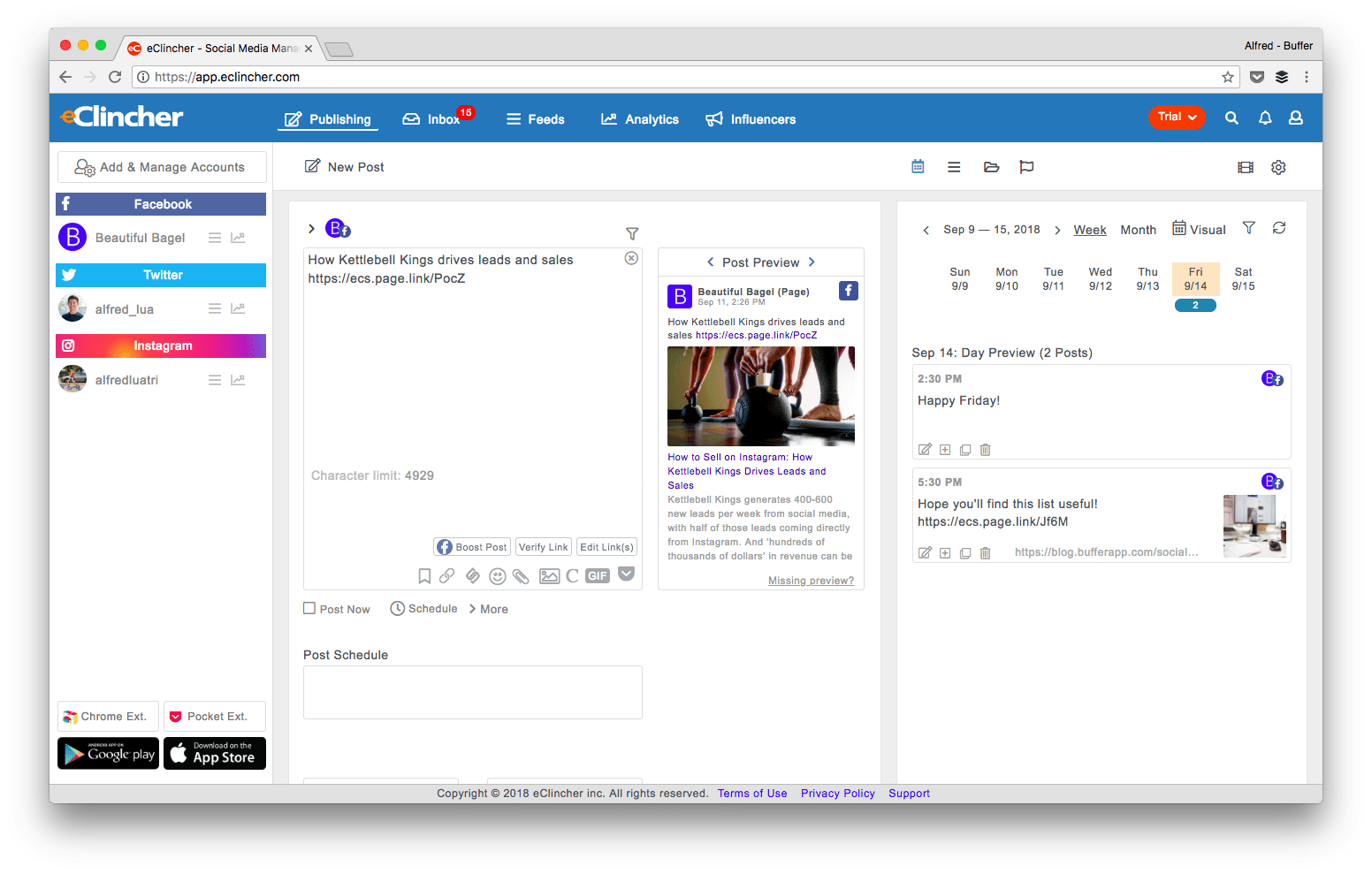 Like most social media management platforms, eClincher allows you to publish and schedule posts, analyze your content performance, and respond to messages.
One unique feature available on eClincher is their pocket integration functionality. This allows users to share any content stored in your pocket account directly to associated social media networks.
Agencies should carve out some time to get familiar with the tool as eClincher's UI is not as simple as other social media management tools for agencies. We recommend taking advantage of the trainings and support content pieces available to familiarize your team members before getting started.
Here are the key features eClincher offers:
Scheduling & Content Management
Visual Calendar & Scheduler
Post Customization Per Channel
Unlimited Ads, Boosting, and Targeting
Smart Queues
Social Inbox
Scheduled Reports
5. Later
Publish to: Instagram, Pinterest, Facebook (limited), and Twitter (limited).
Price: $9, $19, $29, $49 per month, and enterprise pricing.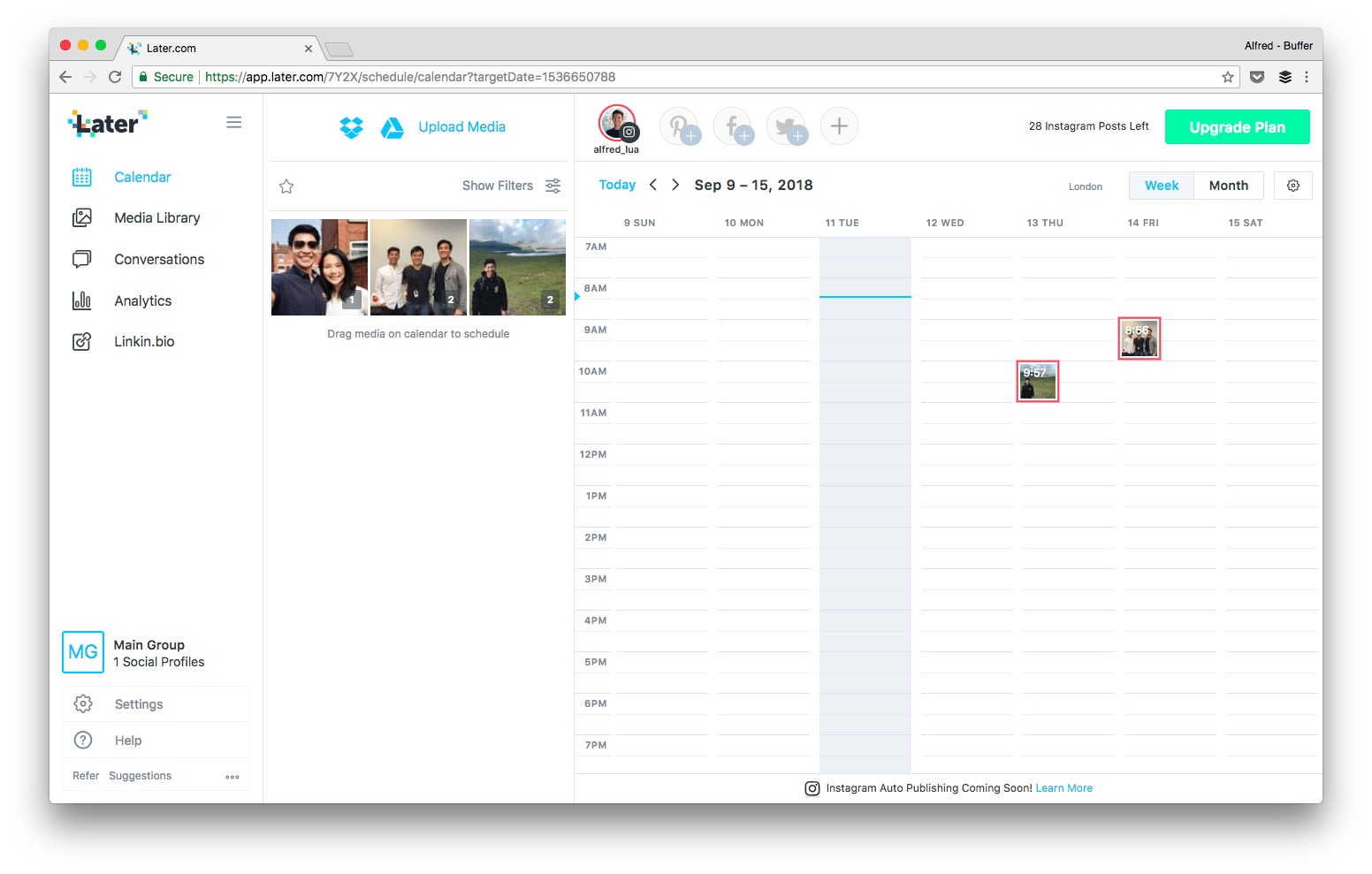 Unlike most social media management tools, Later focuses mainly on Instagram (though you can also connect your Pinterest, Facebook, and Twitter profiles).
Here are the key features Later offers:
Visual Instagram Planner
Instagram Best Time to Post
Hashtag Suggestions
Carousel (Multi-Photo) Scheduling (No Auto Publish)
Instagram Stories Scheduling (No Auto Publish)
Linkin.bio
Instagram Location & User Tagging
Saved Captions
Instagram Analytics
6. Loomly
Publish to: Facebook, Instagram, Twitter, Google My Business, LinkedIn, YouTube, Pinterest, and TikTok.
Price: $26, $59, $129, $269 per month, and enterprise pricing (with a 15-day free trial).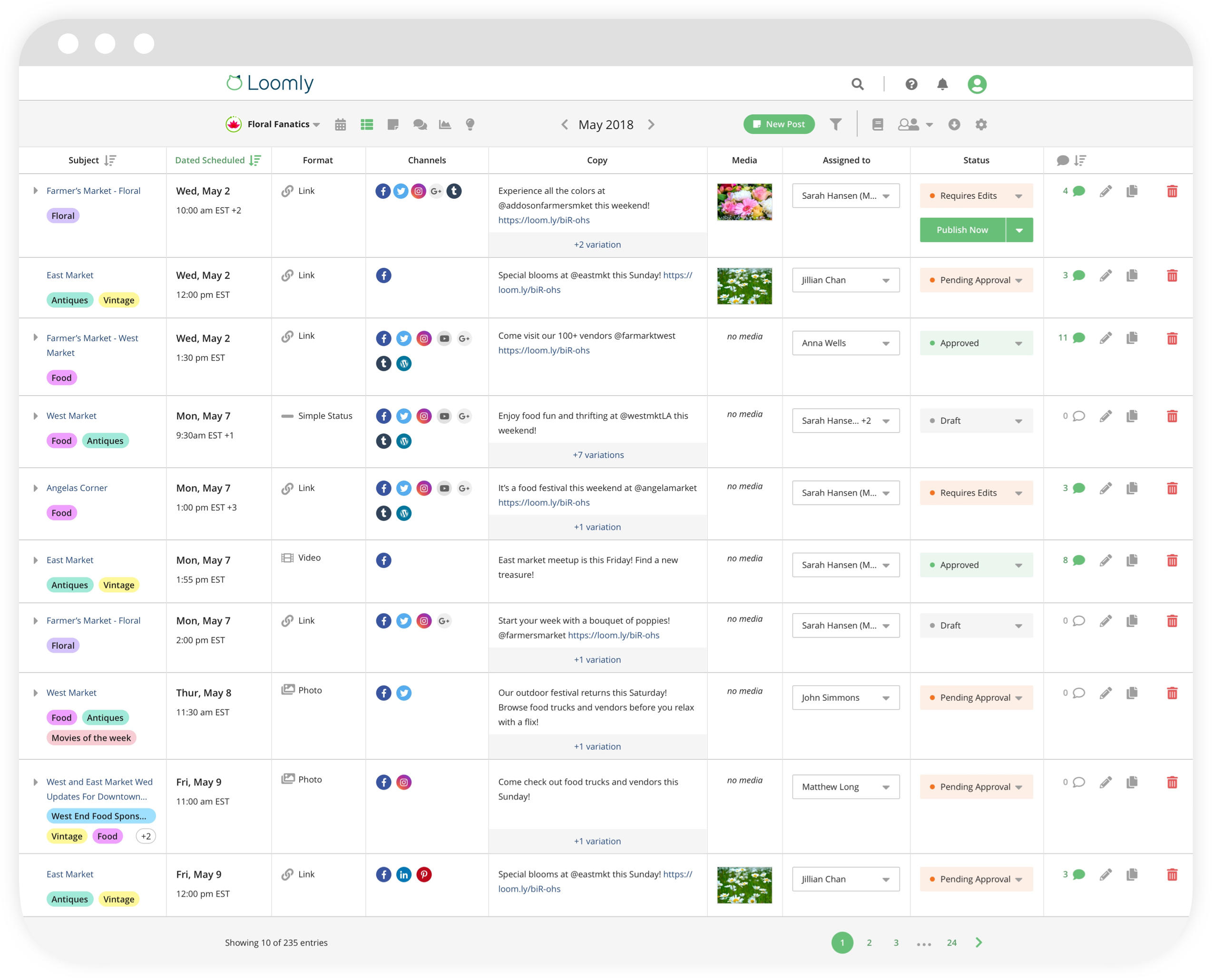 Loomly is best recognized for its content creation and branding features compared to other social media management tools for agencies. However, Loomly isn't a fully integrated solution yet, unline other social suites. Unfortunately, due to its core focus on content creation, they lack features larger businesses find valuable, such as listening and monitoring.
Like most social media management tools, Loomly allows you to preview your posts before scheduling or publishing — and gives you some tips based on their latest trends and findings.
Here are the key features Loomly offers:
Unlimited Content
Core Features
Hashtag Suggestions
Advanced Analytics
Content Export
Custom Workflow
7. Socialbakers
Publish to: Facebook, Instagram, Twitter, Pinterest, and LinkedIn.
Price: $240, $480 per month, and enterprise pricing (with a free trial available).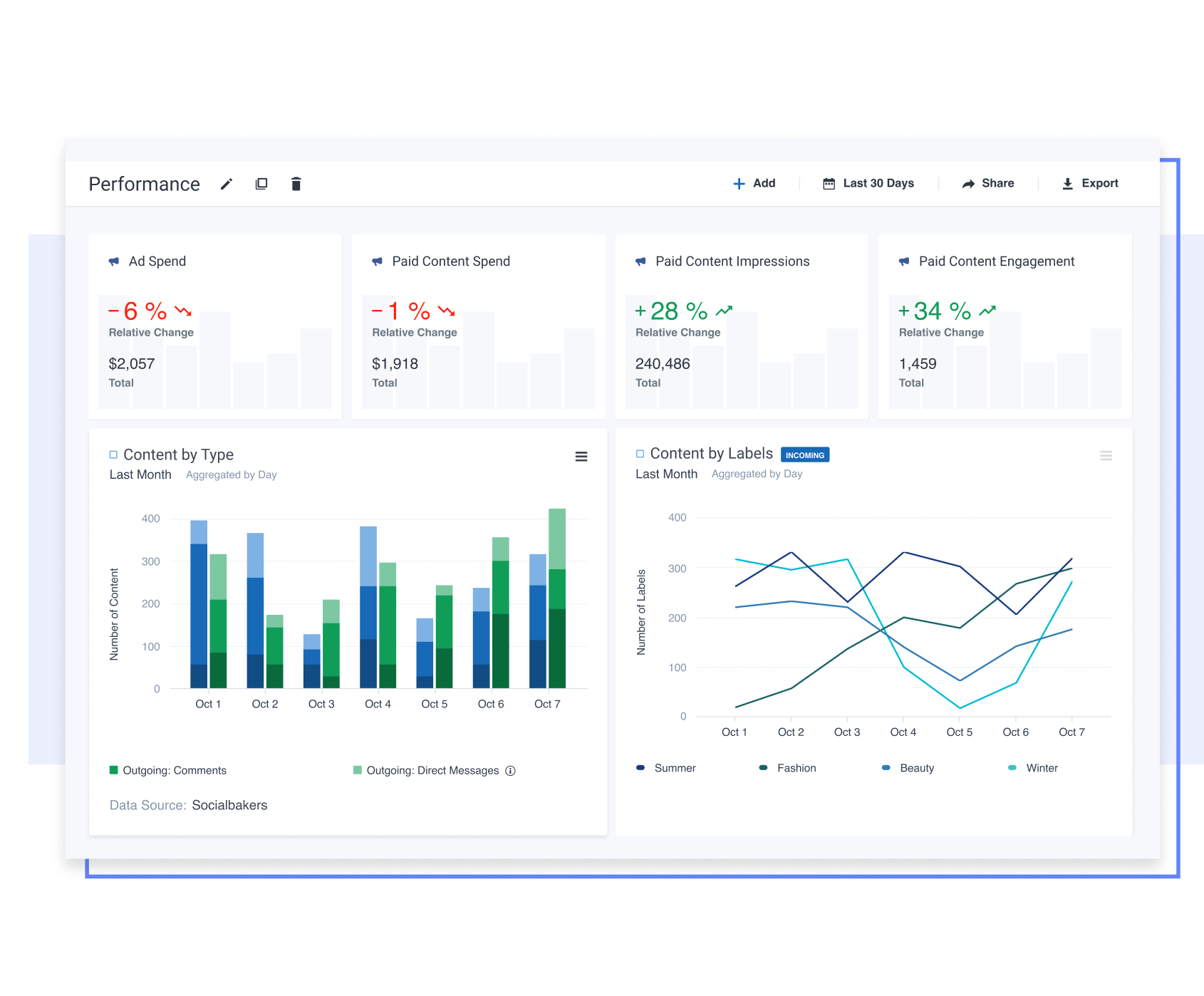 Socialbakers is an AI-focused social media management and analytics tool tailored to small businesses. With its easy-to-use interface, you can measure, compare, and optimize your social media campaigns.
This tools allows users to schedule and publish content when they are most likely to receive maximum engagement. Socialbakers also has reporting and analytics features that allow you to get a comprehensive overview of your social media marketing strategy.
Here are the key features Socialbakers offers:
Analytics & Benchmarks
Publishing & Scheduling
Content Intelligence
Social Media Listening
Audience Analysis
Community Management
Influencers
Wrapping Up
With a plethora of features available and various price points amongst social media management tools for agencies, the Agency Vista team recommends choosing a solutions that will allow your agency to best provide to your clients based on relevant industry trends while saving your team valuable time.
Although their is a learning curve with everything, spending hours watching videos or reading through support documents on how to set up your new tool is counterproductive and simply taking time away from your clients.
Agencies should consider their options and budget before breaking the bank on a tool that is designed for enterprise businesses that focus on outdated social media solutions. With modern social media management tools like Vista Social, with simple pricing, agencies can weaponize their offering and have an edge over the competition.