Have you listened to a podcast and thought, "Hey, this seems easy! I can talk non-stop about my field of interest too!" If you've always wanted to start a podcast but have no idea where to start, you've come to the right place.
This easy-to-learn tutorial will help you through the process of creating your podcast up to promoting and monetizing it.
We will talk about the essential things on how to start a podcast–including preparing a successful podcast, choosing excellent quality materials, recording, editing, publishing, and promoting.
How to Start a Podcast: 5 Easy Steps to Get Started
Planning – Choosing a niche, creating a podcast name
Preparing – Podcast episode formats
Recording – Choosing the right correct equipment and software
Editing – The best tools to use for newbies
Publishing – Choosing a podcast host and best directories
Promoting – Getting the word out
1. Planning Your Podcast
Why do you want to start a podcast?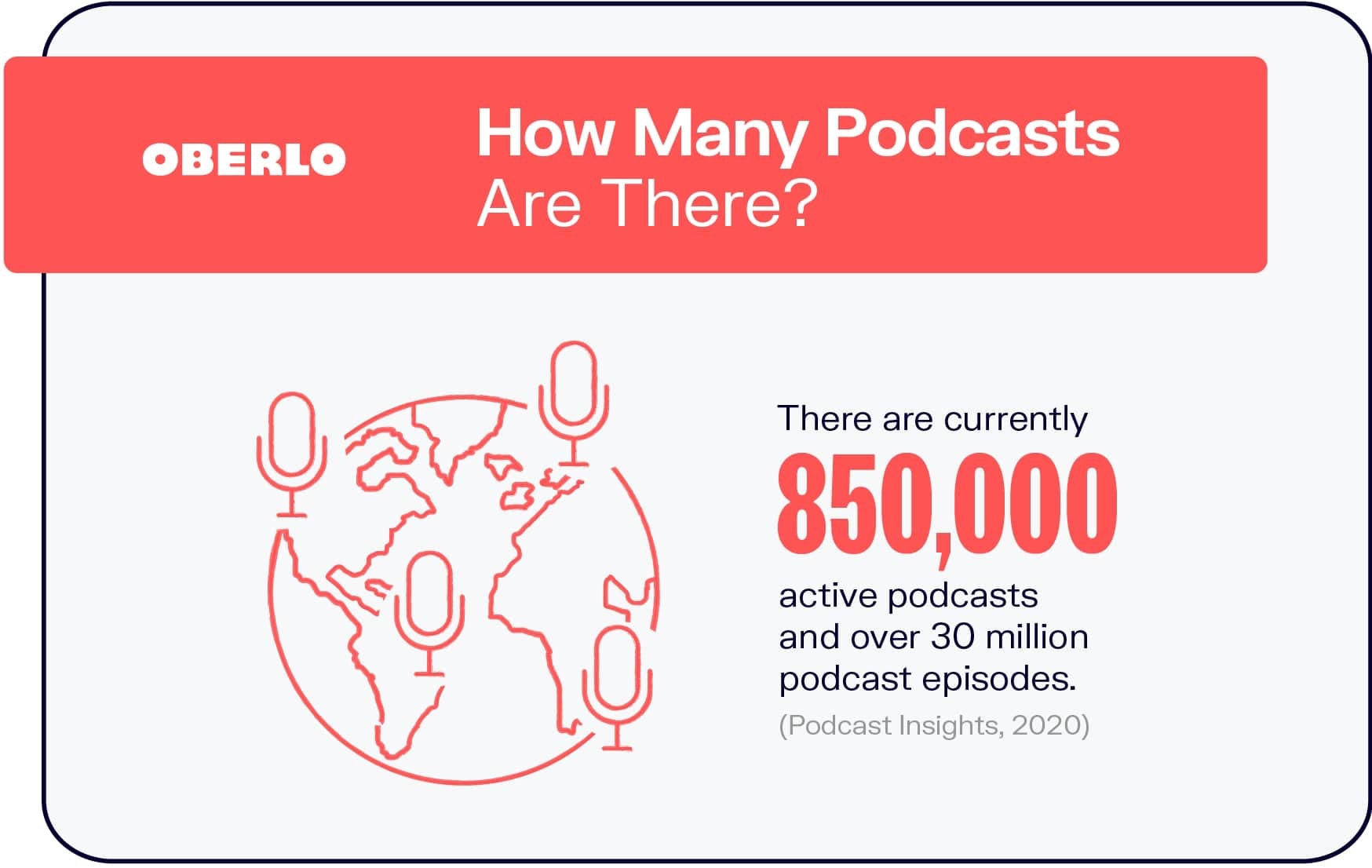 As of January 2020, there are 850,000 active podcasts and more than 30 million podcast episodes (Podcast Insights, 2020). This is pretty startling growth, considering there were just 500,000 active podcasts from just two years ago in February 2018. There is a huge opportunity to connect with a new audience and develop deeper relationships with your target audience–but, you have to identify why you want to start a podcast.
Understanding your "why" will help you create content that is relevant to your unique niche. Do you want to provide relevant and exciting content for your target audience? Are you looking at podcasting as a potential source of income or are you looking at it as a new venue for your potential customers to find you?
Whatever your goal is—remember that podcast listeners look for expert advice on a particular niche, so if you are starting one, make sure that you know everything about your chosen topic. That being said, ask yourself "which topic am I an expert at?" Talking about something you are not interested in or don't have any idea of just because you feel like it is a great niche to dive into is always a bad idea.
Who are your listeners?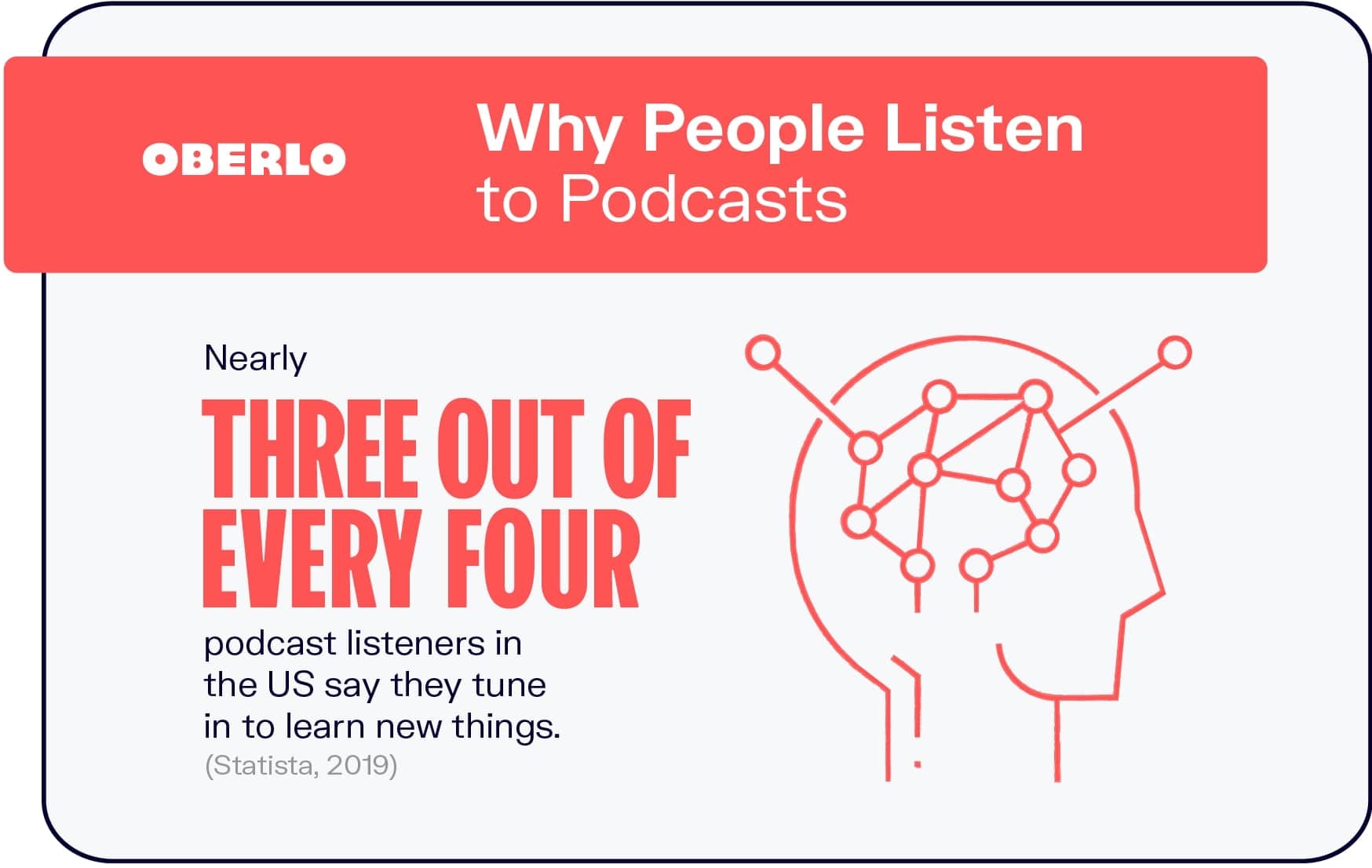 You might be an e-commerce expert who wants to start a podcast that focuses on dropshipping and e-commerce, then your target listener might be the newbies in the industry who wants to learn about e-commerce best practices.
You might also be into cryptocurrency and wants to offer tips on how to invest in bitcoin. Once you have narrowed down your target audience, it will be easier to list down initial topics to discuss per episode or find industry experts you can interview and share ideas with.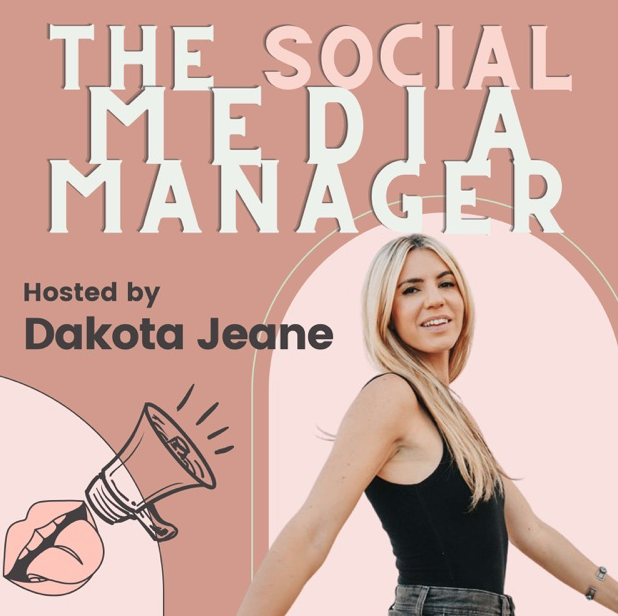 Check out the social media manager podcast, hosted by Dakota Jeane, it explores all things social media.
What is the name of your podcast?
Here are the 3 options for naming your show.
Option 1: Be Clever
Stay clever but make sure that your show's information would be easy to search. There's no sense in creating good content if no one can find it. Examples of clever names are Pillow Talk, Don't Touch My [NAME], Joke-N-Story, and Trash Talk.
Option 2: Use Descriptive Name
This option is searchable and plain. You simply call your topic what your audience is looking for. If a business owner called her show The Dropshipping Podcast, then it's obvious what the Podcast is all about. Avoid using wordy podcast names, as you will repeatedly say it when recording, so make sure that it won't twist your tongue.
Option 3: Use Your Name
This option is not advisable for beginners. It would be best if you build an audience first before finally deciding to choose this option. If you want to name your show The John and Thomas Show and talk about video games, people would just ask, "who are they?" and move on to the next podcast. A better option would be to still use your name but add the topic along with it for some context (example: Learning Video Games with John and Thomas).
2. Preparing Your Episodes
After figuring out the type of content you would like to make in your podcast, the next important stage is creating the episodes. Here are the things you need to finalize when preparing your episodes:
How often should you post and how long should your podcast be?
The best frequency to post your episodes is when you can stick to, regularly. If you can manage to post weekly, that's excellent. Just make sure that you plan at least a month ahead on your topics to cover and stick to a regular posting schedule.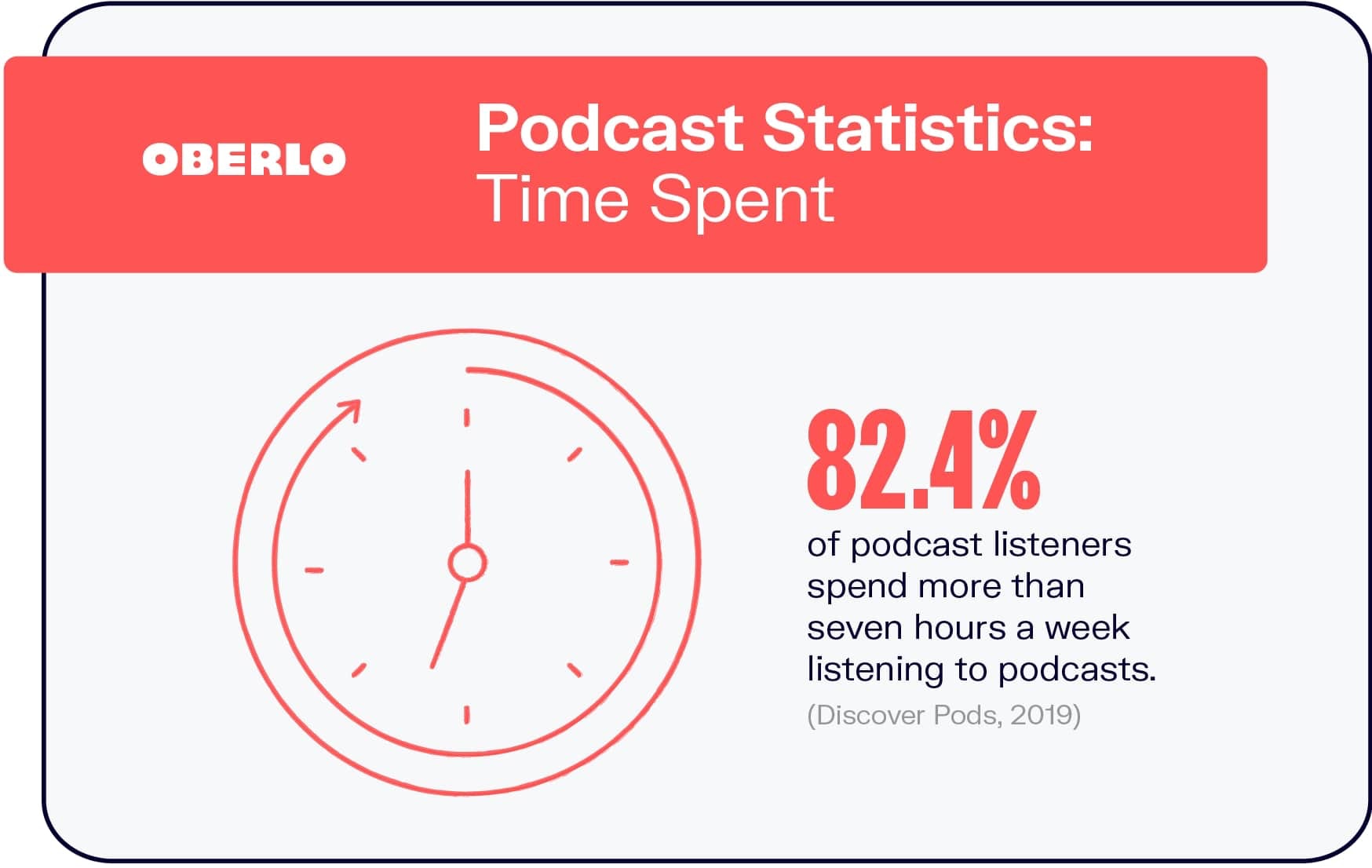 As for the length of your episodes – the key is this: any length is good as long as your episode is filled with useful content w/ fewer fillers. Don't try and stretch your podcast to an hour when only 30 minutes of it are worth listening to.
Podcast format and naming your episodes
Like choosing a name for your podcast, choosing descriptive titles for your episodes is essential. Avoid click-baiting! Make sure to deliver the content you promised from the titles.
As for the podcast format, below is the suggested format to follow:
Teaser
Intro Music
Welcome
Ad Spot
Interview
Call To Action
Outro Music
Remember that you'll have new and existing listeners for every episode, so always speak for both. Be creative in every part and create catchy titles to make your audience stay until the end of each episode.
3. Recording and Editing Your Podcast
Recording Equipment
Aside from a computer, the main equipment you need to start a podcast is a great quality microphone. Invest in a really good noise-canceling microphone as the quality of your audio is crucial. After all, who would want to listen to you if your audio is all garbled and too hard to hear?
In terms of recording and editing, here are some recommended software you can use:
Adobe Audition is a pro-level production tool that allows you to multitrack, mix, edit, and restore audio content. This software is an audio workstation developed by Adobe Inc.
Audacity is easy-to-use audio editing software that is free of charge that caters to all your podcasting needs.
Alitu: The Podcast Maker is another easy-to-use web application that adds automates audio clean-up and adds great music to your show. It gives you an excellent experience with editing using episode-building tools.
Adding Music to Your Podcast
While adding music isn't necessary, many people choose to add some at the beginning and the end to sound more professional. Bensound is a great source of royalty-free music. Whatever you use, remember to always check the source site and make sure that you have permission to use a specific part of the music.
Recording Your Podcast
After setting up your microphone and editing software, your next stage would be recording the episode. Write a script or an outline that would guide you on the flow of your show and make sure you are on track of everything that you want to cover. Keep using a script until it becomes easier that you become comfortable without it.
4. Publishing Your Podcast
Choose your Podcast Hosting
It is important to find a suitable host for your podcast to reach your listeners, frequently called a media host. A media host allows you to store your audio, allowing your listeners to download, listen and subscribe to your podcast. You can either have a website from their site to present your podcast or put them on your own existing website.
Check out the top podcast hosting sites of 2022:
Launch Your Podcast
Create a big buzz on your launch day to get people excited about your event! Build up the anticipation on the launch date by running giveaways, hosting contests, and get in touch with media outlets and PR agencies so they can spread the word about your upcoming podcast. Make sure that you have access to top podcasting platforms such as iTunes and Spotify well before the launch date so you don't encounter any issues on your big day!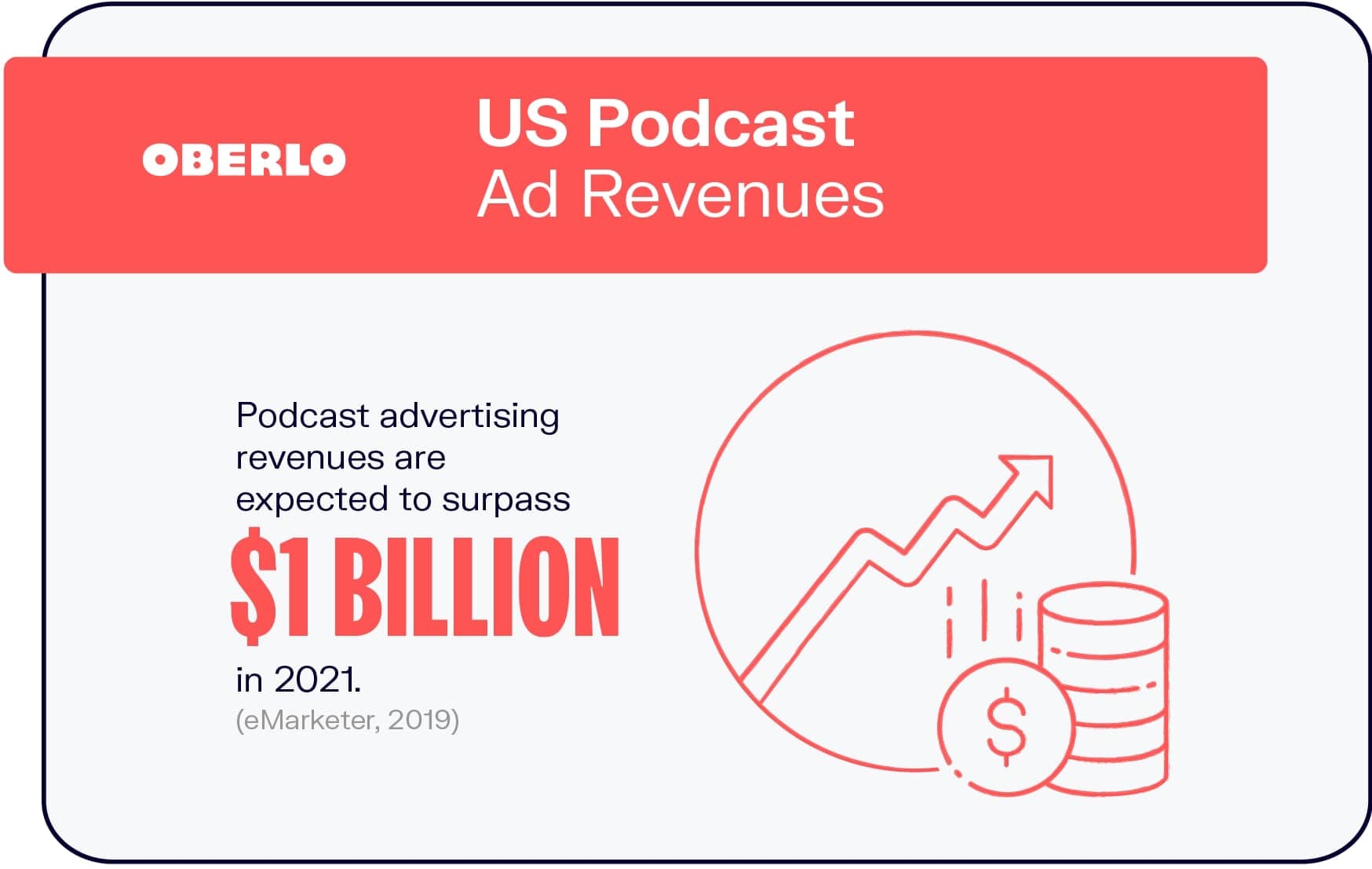 With the US podcast advertising revenue expected to surpass $1 billion in 2021–you'll want to ensure you have a good start to launching your podcast. Another great tip for new podcasters is to launch with more than one episode on launch day to gain a spot on iTunes' new and noteworthy section. For your podcast to be included in this section, you need to have a high listening time with your audience. And what better way to increase their listening time by having 3-4 episodes to listen to in one go? This is the perfect way to get noticed easily and start gaining traction early!
5. Promoting Your Podcast
You have launched your podcast, congratulations! Now what? How do you get the word out and have more people listen to your show?
Have your guests promote you on social media
If your podcast includes guests per episode, a great way to promote is to create a shareable media with snippets of the conversation and have your guest publish it on their social media platforms.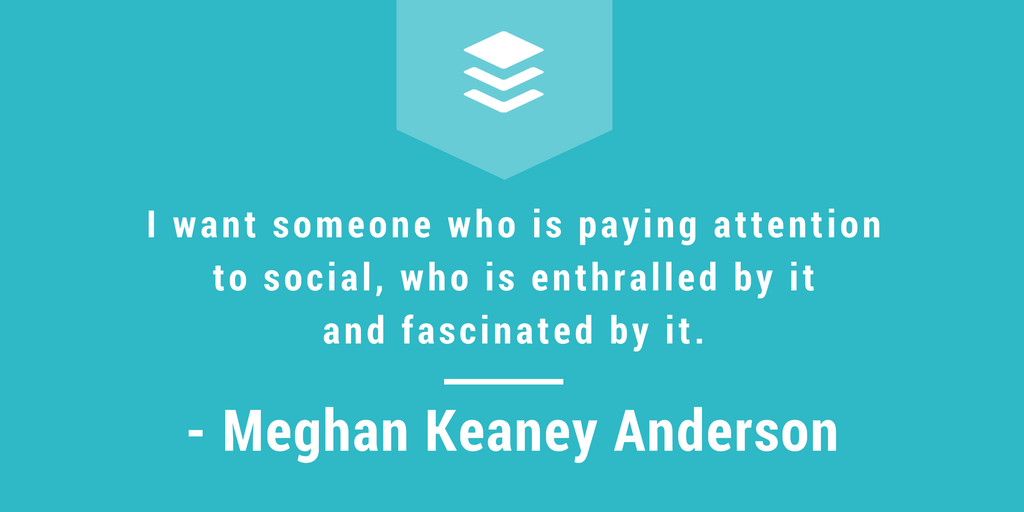 Cross-posting to different platforms
While the idea of podcasting is purely audio, many podcasters repurpose their content to Youtube so you can have a video to share on social media. You also get to enjoy the SEO benefits of Youtube as Google values video a lot more than text.
Get many reviews on iTunes as fast as possible
Running giveaways is one of the most powerful motivators to get people to do something. If you have the budget, some cool podcast swag such as t-shirts, mugs, and pens are great to give away! For them to join the give way, use review as an entry requirement.
Guest on other podcast shows
Promote your podcast by guesting on others and use the platform to talk about your show. You can check out this directory of podcasts on iTunes so you can get a list of shows from your niche and start reaching out to them!
Final Thoughts
Planning, launching, and promoting a podcast can be a daunting process for beginners and it's normal to feel overwhelmed. Remember to take one step at a time and always observe what other successful podcasters are doing so you can get an idea on what works for them. Be creative and innovative and you will eventually discover a great strategy that works well for you!