With an overlapping buffet of purpose-built solutions that carry out virtually any conceivable, it makes it all the more difficult for marketers to decide what technology can effectively enhance their marketing. I've put together a list of must-have online tools that simplify and enhance work life, day in and day out. From Google Analytics to Ahrefs and of course Agency Vista, let our favorites be yours!
What was effective yesterday may be outdated today. To compete in a genuinely cut-throat environment and prove their expertise, marketers arm themselves with the best online tools and apps. They help not only to control the dynamic marketing field but also to be ahead of the curve in matters of upcoming trends.
Our challenge today is to shed light on the most essential of these online tools.
Inside the Good Marketer's Toolkit
You probably know that there are a lot of online tools for marketers. They also compete with each other, just like the experts themselves in the market. In fact, any of them has an analog, which may seem preferable to someone due to subjective preferences, interface, or price.
The company's management doesn't care what online tools the marketer uses. The most important thing is to provide the result and prove your effectiveness. Therefore, we have identified five essential services most often used by professionals in their daily activities and have already confirmed their usefulness many times.
You can easily opt for their counterparts. But you must have an option for each of the six indicated categories.
Lead Generation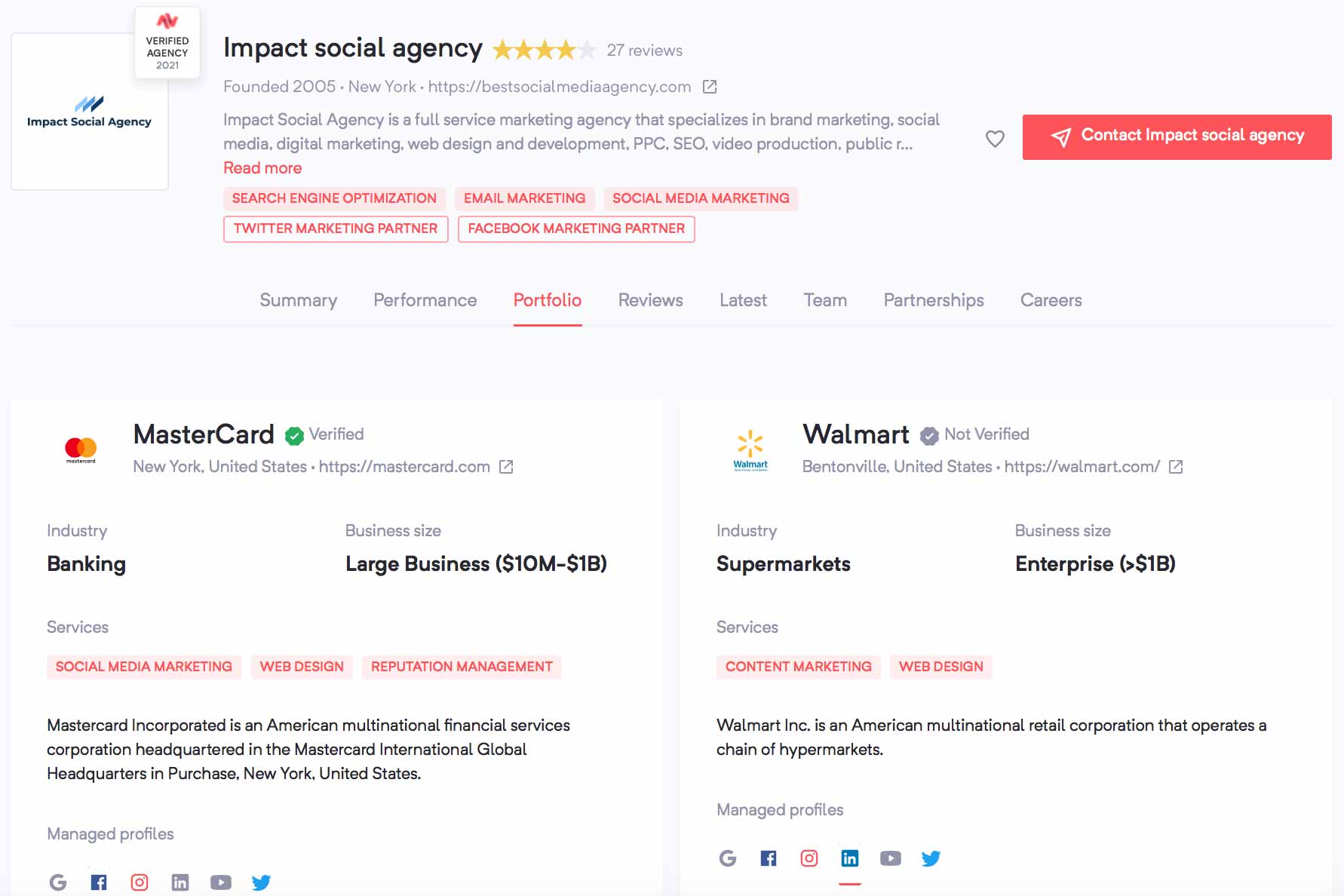 Agency Vista is the largest digital marketing agency network and a top destination for businesses looking to hire. Businesses can discover verified marketing agencies, review trending online tools, and connect with top agency experts through a free profile. Agency Vista fosters trusted B2B relationships in a data-driven way that takes key information from both the business and the agency. The marketing requirements will then be delivered to top agencies allowing them to respond with proposals in real-time.
This allows businesses to skip past the many well-crafted pitch decks and lengthy sales calls and get straight to what you're looking for — scaling their growth. The businesses find marketing agencies quickly and marketing agencies don't get pinged about projects that they can't help with either based on budget, industry, type of project, timeline, etc. It's a win-win!
Woorise is an all-in-one lead generation and marketing platform that allows you to create a wide range of interactive campaigns such as landing pages, forms, surveys, quizzes, viral giveaways & contests, accept payments and more to collect leads and engage your audience.
Features include a modern landing page and form builder, 40+ field types and thousands of social actions, 100+ interactive templates, conditional logic, real-time email notifications, multi-language support and built-in analytics.
Woorise integrates with popular marketing platforms such as Mailchimp, Hubspot, ActiveCampaign, Facebook, Google Analytics, Bitly, Zapier, PayPal, Stripe and many more allowing you to automatically send your new leads to the tools you already use.
Website Analytics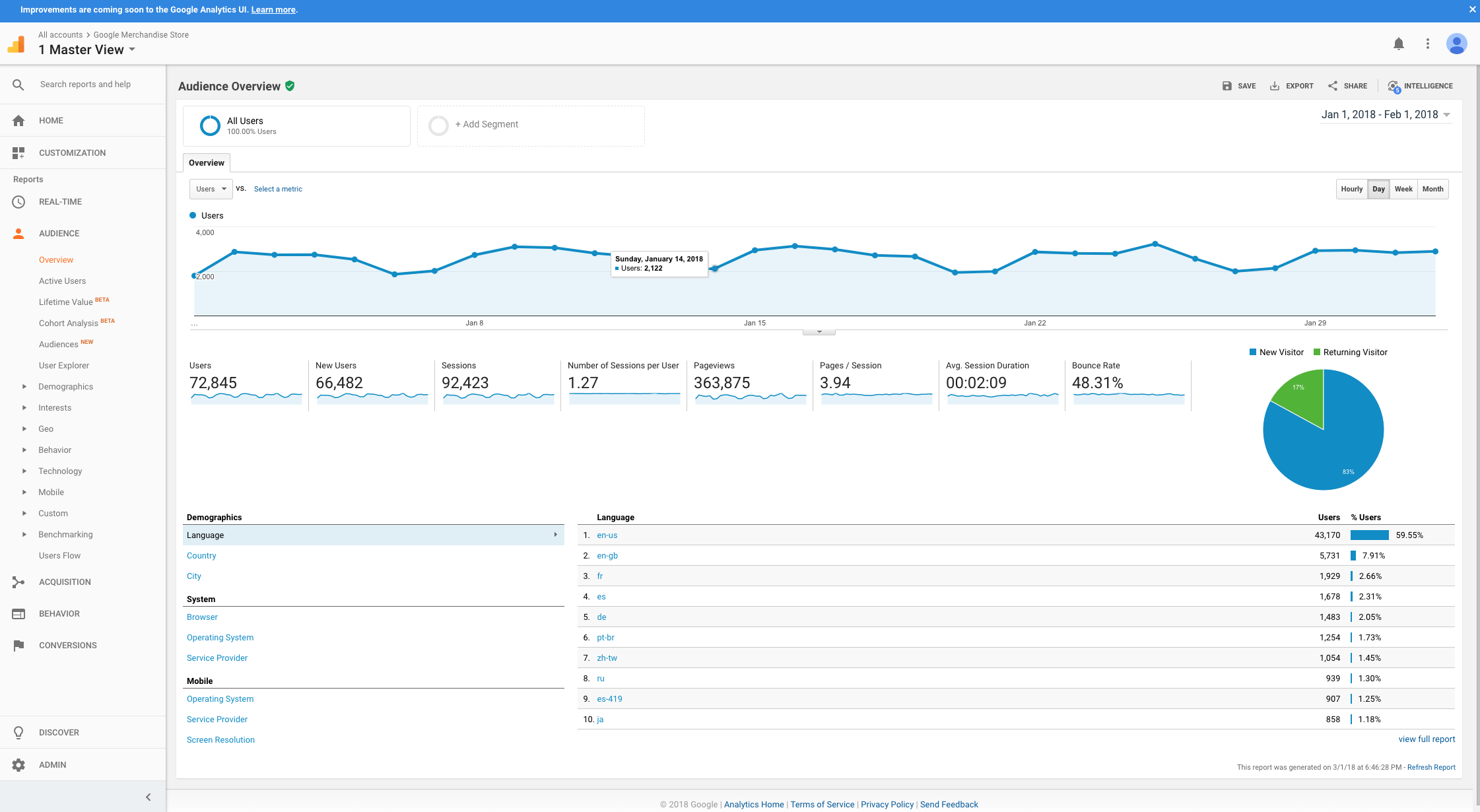 Google Analytics is, by far, the best free web analytics tool out there. A large amount of data, convenience, and simplicity of working with reports make it an excellent tool for any site.
Many people worry that Google Analytics collects a lot of information about your site that is made available to Google. Therefore, some marketers prefer to have an alternative option, albeit with less functionality. For example, it could be Piwik or Open Web Analytics. The latter has an open-source code that can be installed on your hosting. The installation may take some time, but this ensures that all the data collected by the system remains solely at your disposal.
SEO Questions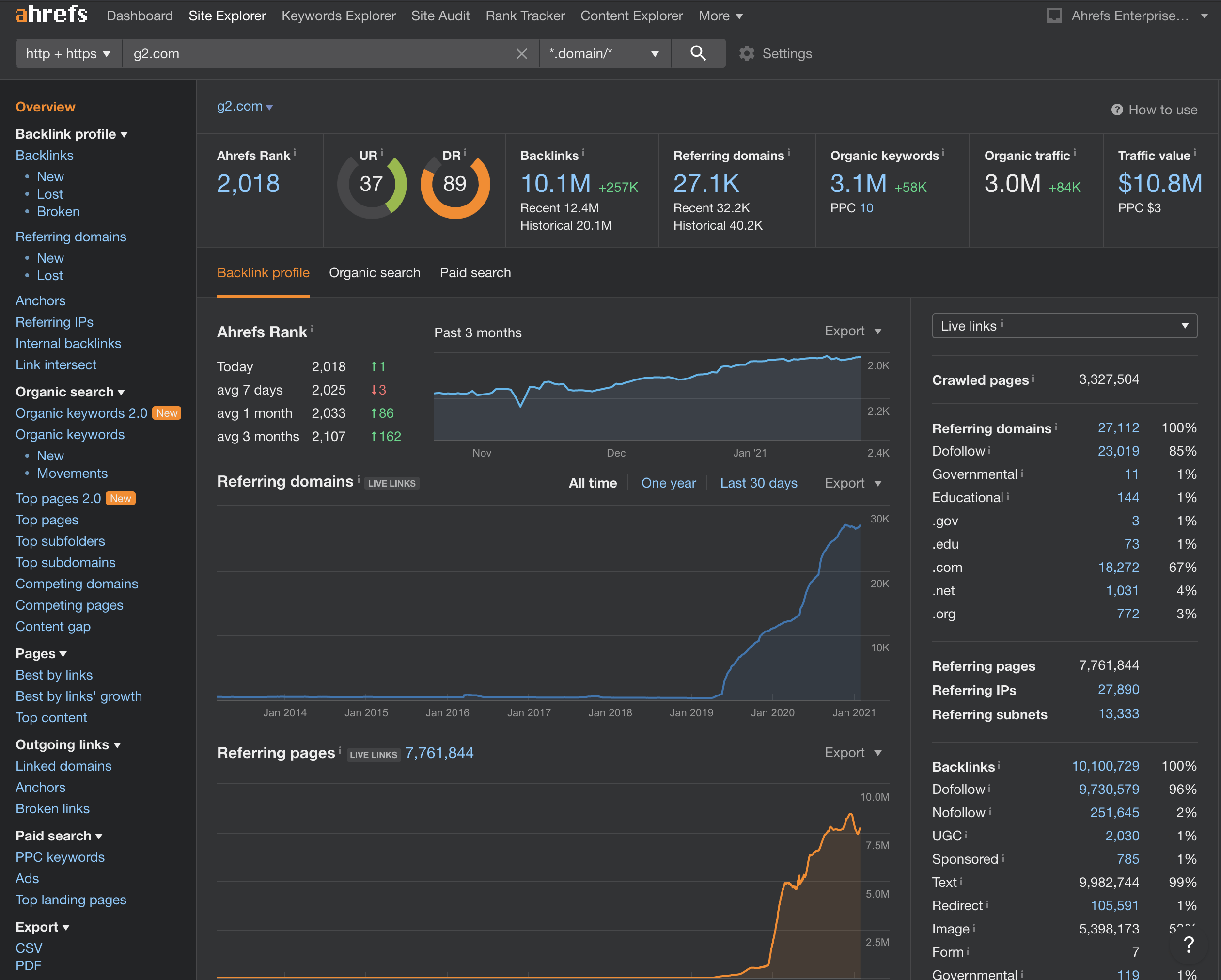 In addition to the analytics of the curated website, it is necessary to ensure control over SEO. The assortment here is awe-inspiring. We will pitch upon Ahrefs. It is simple enough to understand and multifunctional at the same time.
It offers powerful analysis capabilities for the keywords for which your web pages are ranking in search results. You can track the dynamics of the promotion of site positions, as well as add new keywords for tracking. Also, a great feature is the backlink monitoring feature of any competitor's website. By understanding your competitors' link-building strategy, you can improve yours and buy trusted backlinks on the most reputable platforms.
Email Marketing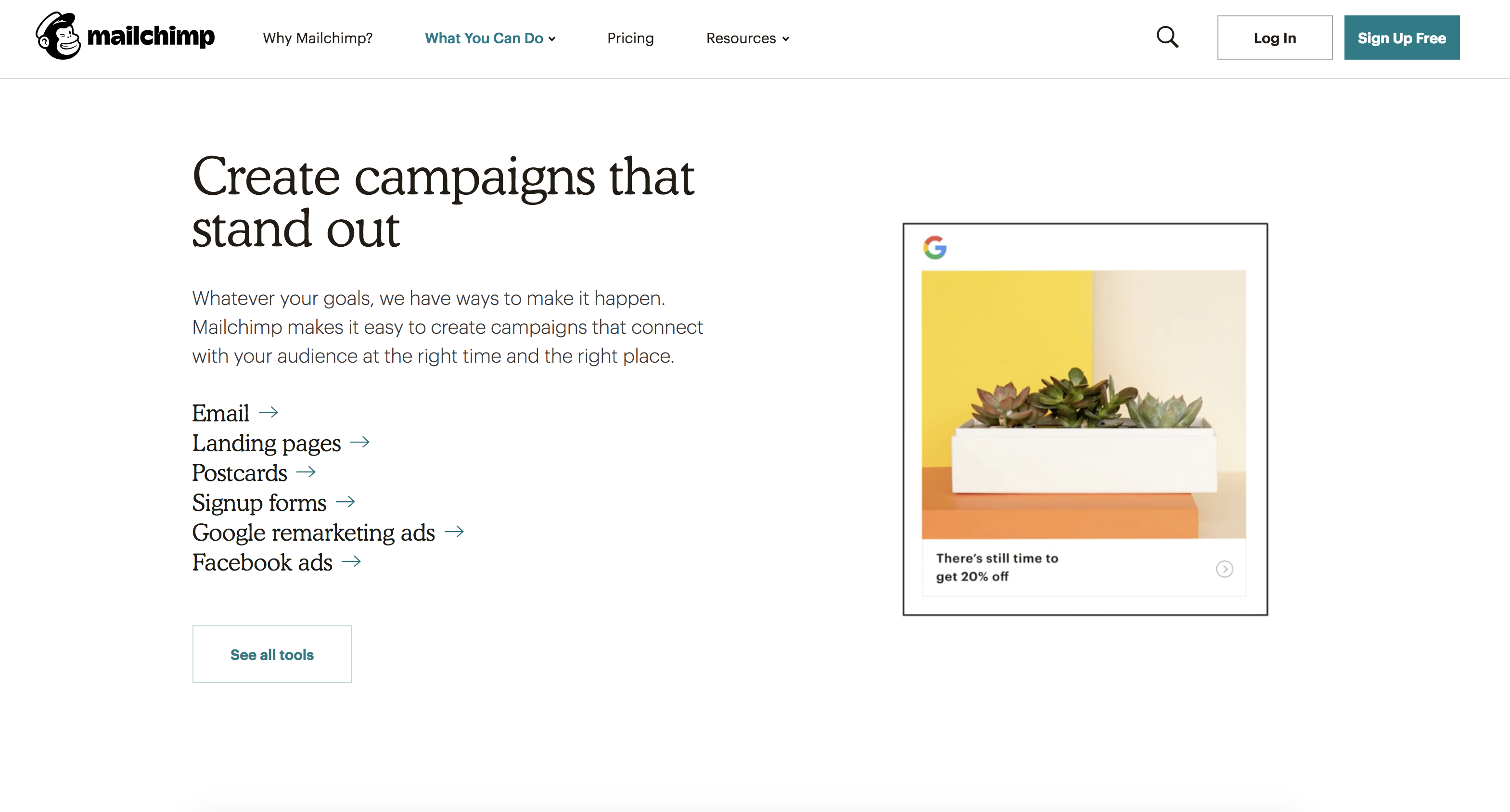 Managing your email campaigns effectively and delivering tangible results in the form of leads at a time when many people think email marketing is dead is the top class of a skilled marketer. You can choose the tool to your liking based on the direction of your business. Some are better suited for small businesses, some for eCommerce, and some perform better in transactional emails.
We'll use MailChimp as an example. Everyone knows it: it is one of the most popular email marketing services. MailChimp offers a very easy-to-use interface with great tools and excellent support. If you have a small subscriber base, then MailChimp is ideal. Until 2000 people subscribe to you, you do not pay anything.
The tool includes a letter builder, campaign customization, contact segmentation into groups, simple tracking, and analytics. It also allows you to customize email delivery times based on time zones and the geolocation of users. A considerable amount of training materials make it possible to quickly master the service, even if you (who knows) have not done email marketing before.
Content Marketing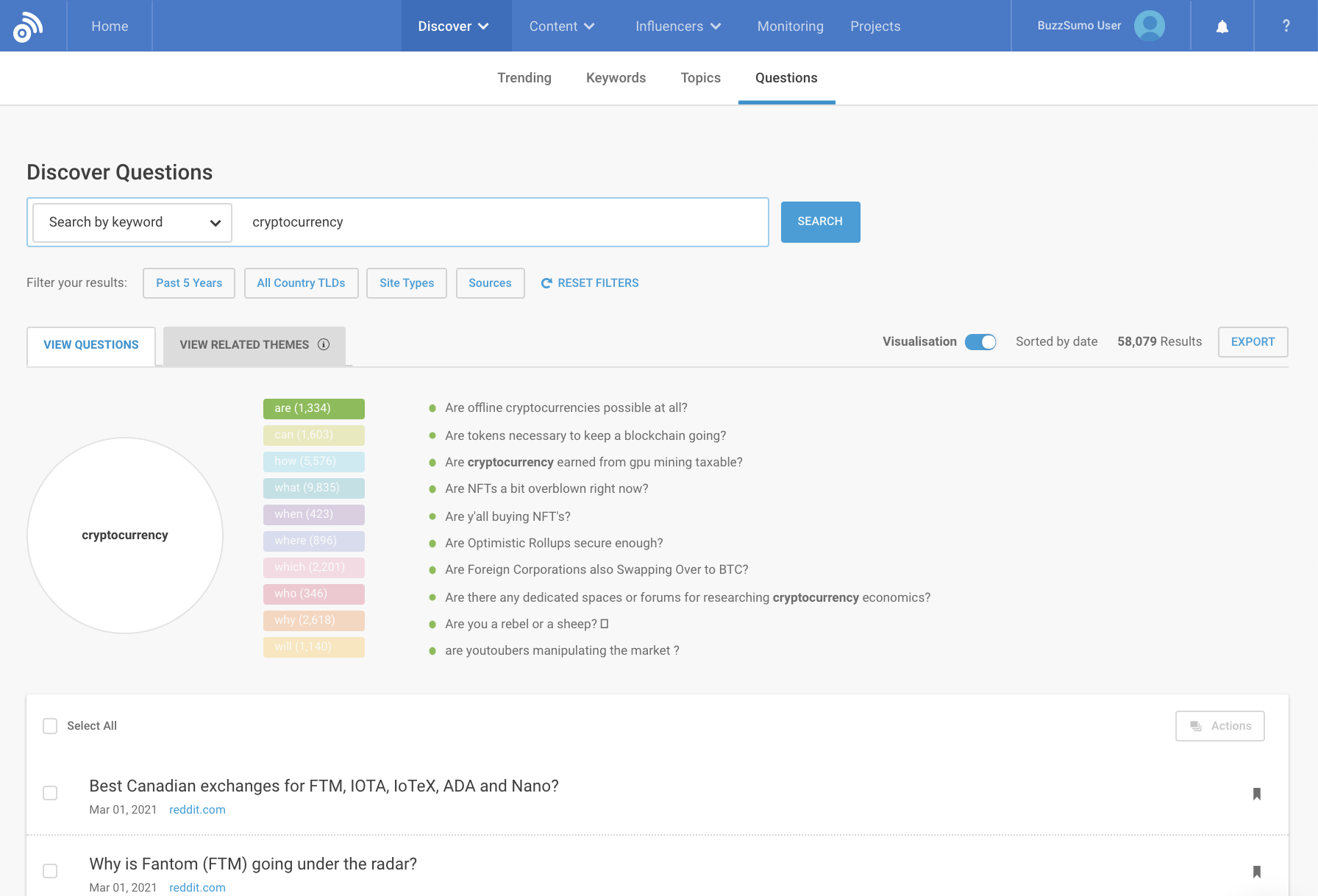 Despite the large number of definitions surrounding the concept of content marketing, one thing is clear. This is definitely one of the most effective ways to communicate a brand, product, or service and drive organic search traffic. To select the most exciting topics to cover on your resources, use BuzzSumo without a doubt.
With it, you can track post popularity by the number of social media interactions. The tool makes it possible to research any topic and article by request, author, domain, and even word count. Use people's interests for your own purposes and create content that tells about popular topics in more exciting detail.
Social Media Management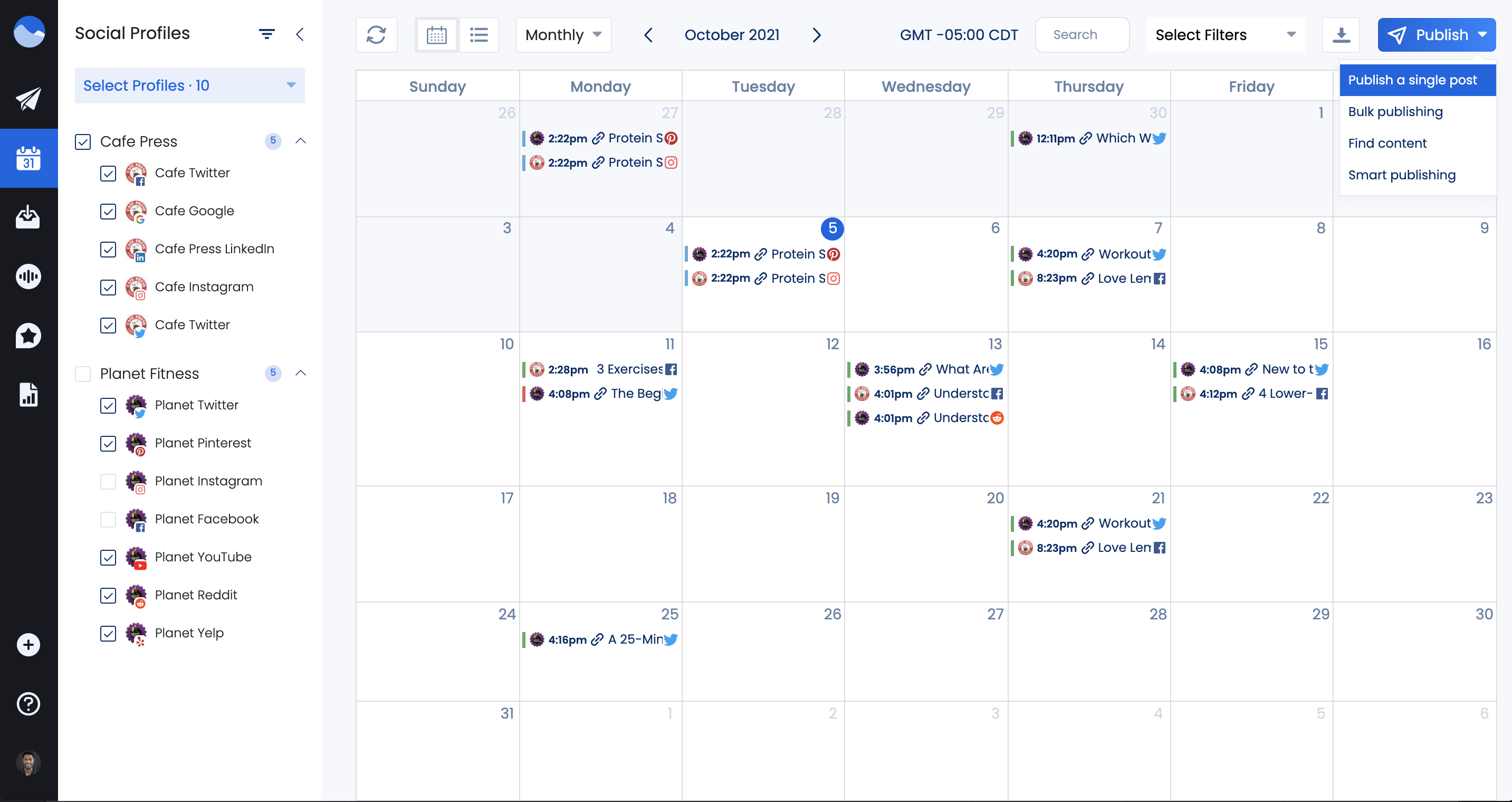 Most companies have social media accounts that need to be managed. For these purposes, you can use Vista Social. Vista Social is a modern social media management tool for pros! It helps you schedule posts, monitor mentions, collaborate with clients, and more. Vista Social allows for post previews on every network with the simple click of a button, so no hits and misses with how the post will turn out. You can preview how each post will look like before you schedule it!
The functionality of the tool is not limited to the creation of publication charts. With Vista Social, you can research what is being said about your brand. The most convenient thing is monitoring all corporate accounts updates in real-time: new subscribers, comments, shares, and more. You can react to everything that happens inside the service itself. It allows you to share your account with multiple people so that a group of employees can manage it.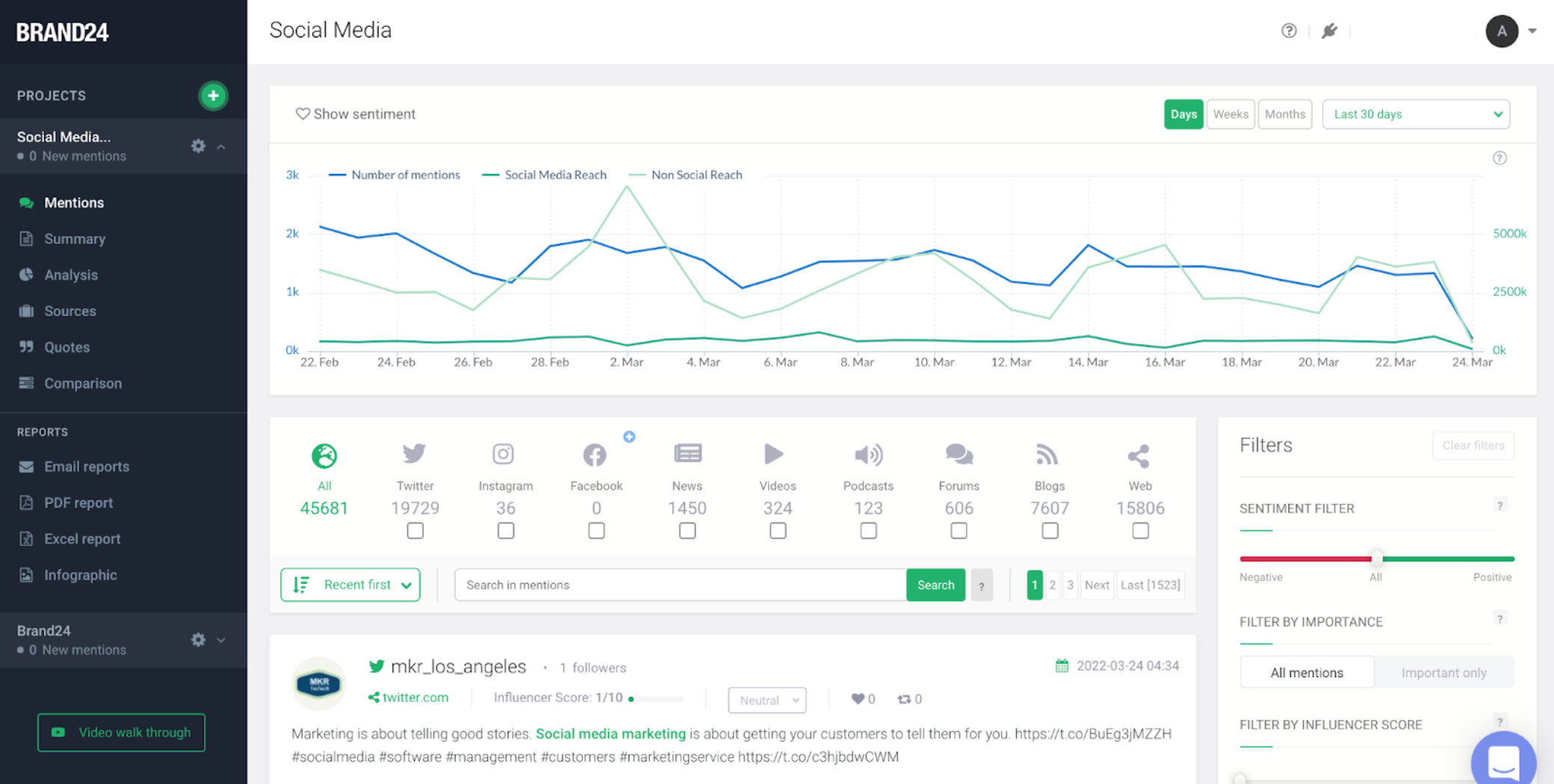 Brand24 allows you to track mentions of keywords you want to monitor across the internet, focusing primarily on social media. It helps you identify and analyze online conversations about your brand and your competitors'.
Brand24 provides a new method of communicating with customers, which will support sales and promote a positive image of your company on the internet.
With Brand24, you can identify the best brand ambassador for your brand, measure your marketing efforts, monitor online discussions, and more.
Brand24 allows you to communicate and promote your services more effectively, understand the specifics of the industry in which you operate and draw helpful conclusions.
Design Tools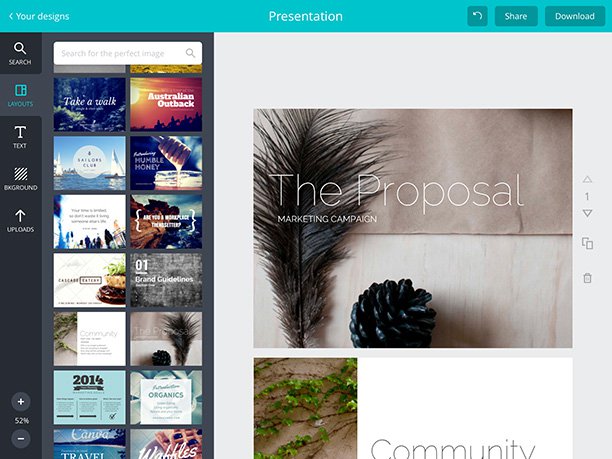 The marketer is not a designer, as you might rightly point out. Suppose you know a few simple online tools for visualizing ideas. This will be a competitive advantage and salvation in those days when designers cannot help you because of their busyness or absence.
This is the realm of creativity, so make a choice based on your preferences. For example, it can be a well-known Canva. It is a favorite of many marketers as it allows you to create professional-looking, high-quality visuals for social media, blogs, advertising campaigns, presentations, and emails.
The tool works on the drag-and-drop constructor principle. You choose a background image from millions of stock photos, add captions, graphs, or tables, customize fonts and effects, and get the media file you want to download immediately. It also has ready-made, customizable templates for those afraid to create graphics from scratch.
Your Online Tools Are Your Weapons
The modern competitive environment does not give a business a moment's peace: it is necessary to review existing strategies on a daily basis and work at the peak of your capabilities not to let competitors bypass you.
Useful tools can become, if not a universal solution, then full-fledged help and support in order to keep your business under control anywhere and at any time.
Kristin is a journalist, freelance writer, and editor at Adsy. Along with pursuing her degree in Creative Writing, Kristin was gaining experience in the publishing industry, with expertise in marketing strategy for publishers and authors.