Content marketing tools are a marketing technology for creating and distributing popular content to attract a target audience. The technology's task is to encourage the consumers to target actions and involve them in your conversion scenario.
Content Marketing Institute (CMI) concludes that 91% of B2B marketers use content marketing to reach customers. When content strategies began to develop in 2017 actively, it was enough to publish new useful material 3-4 times a month to lead the industry. Today, standing out from the crowd is much more difficult. It is necessary to continually generate good content and make it better than everyone else does. Marketers come up with new formats, experiment, and promote them on a commercial basis.
Content marketing tools can help marketers create trust, authority, which, in turn, destroys the "resistance" of the client. The required information is a description of the customer's benefits from a particular product or service. Content rules on the web because consumers are looking for information that can solve their problems.
Even if you are one of those marketers who are confident in their work, a content marketing app can identify key areas of opportunity for your business. Here is a selection of top 10 content marketing tools – free and premium solutions. They are guaranteed to help you increase your marketing footprint, sales, traffic and manage your tasks more effectively.
Review of The 10 Best Content Marketing Tools in 2023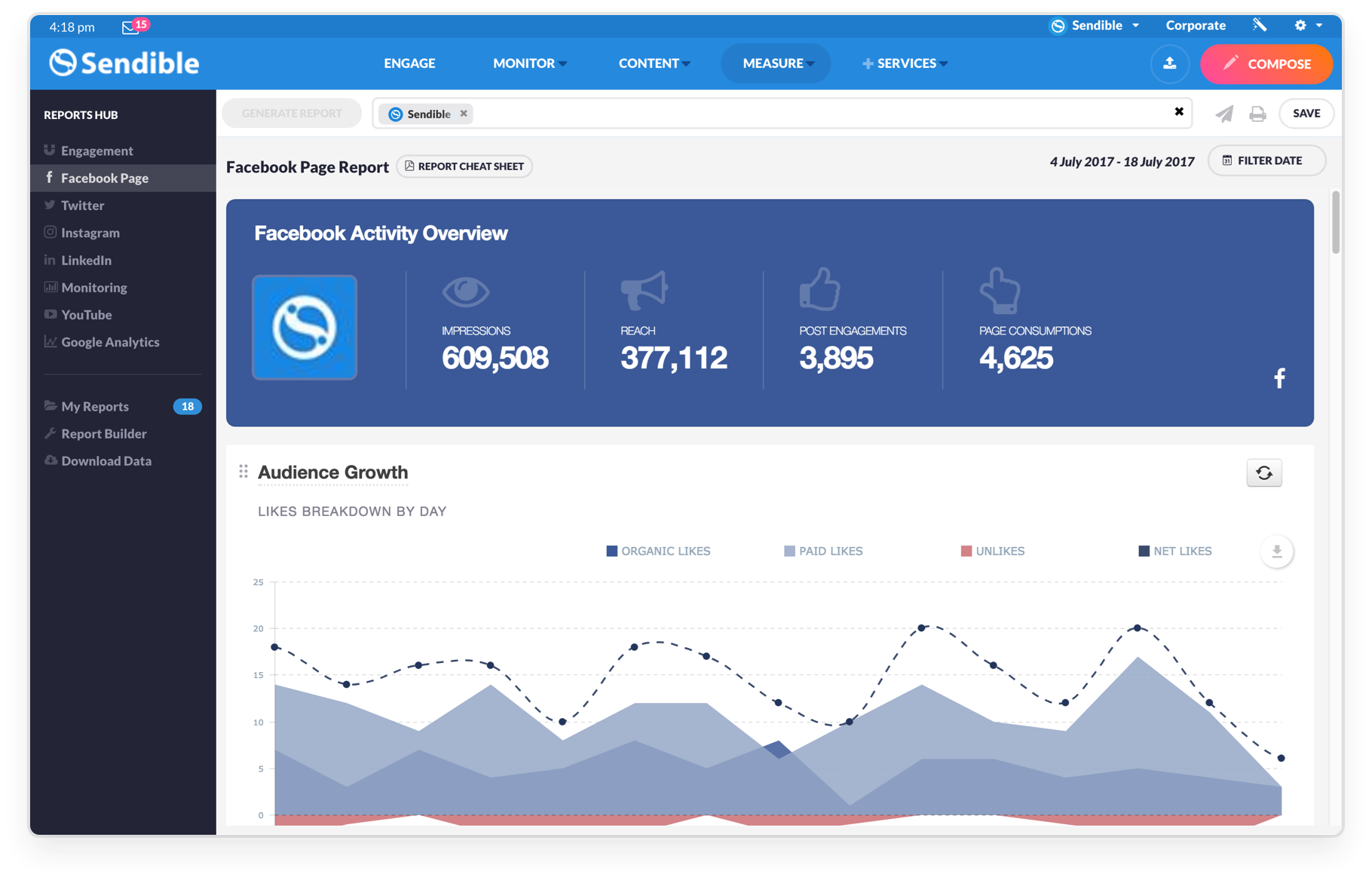 When talking about the top 10 content marketing tools, we cannot but mention Sendible. Sendible is one of the best tools available for managing social networks, with features among which everyone can find something useful for their work. You can post your content on all major social networks, including Twitter, Facebook, Instagram, and YouTube.
Sendible allows you to plan content on multiple platforms and provides detailed data about the content you publish. Thanks to the built-in report templates, you are guaranteed to get a ready report on your work in social networks in just a few clicks.
Pricing: A free 14-day trial is available. A starter plan starts from $29/month.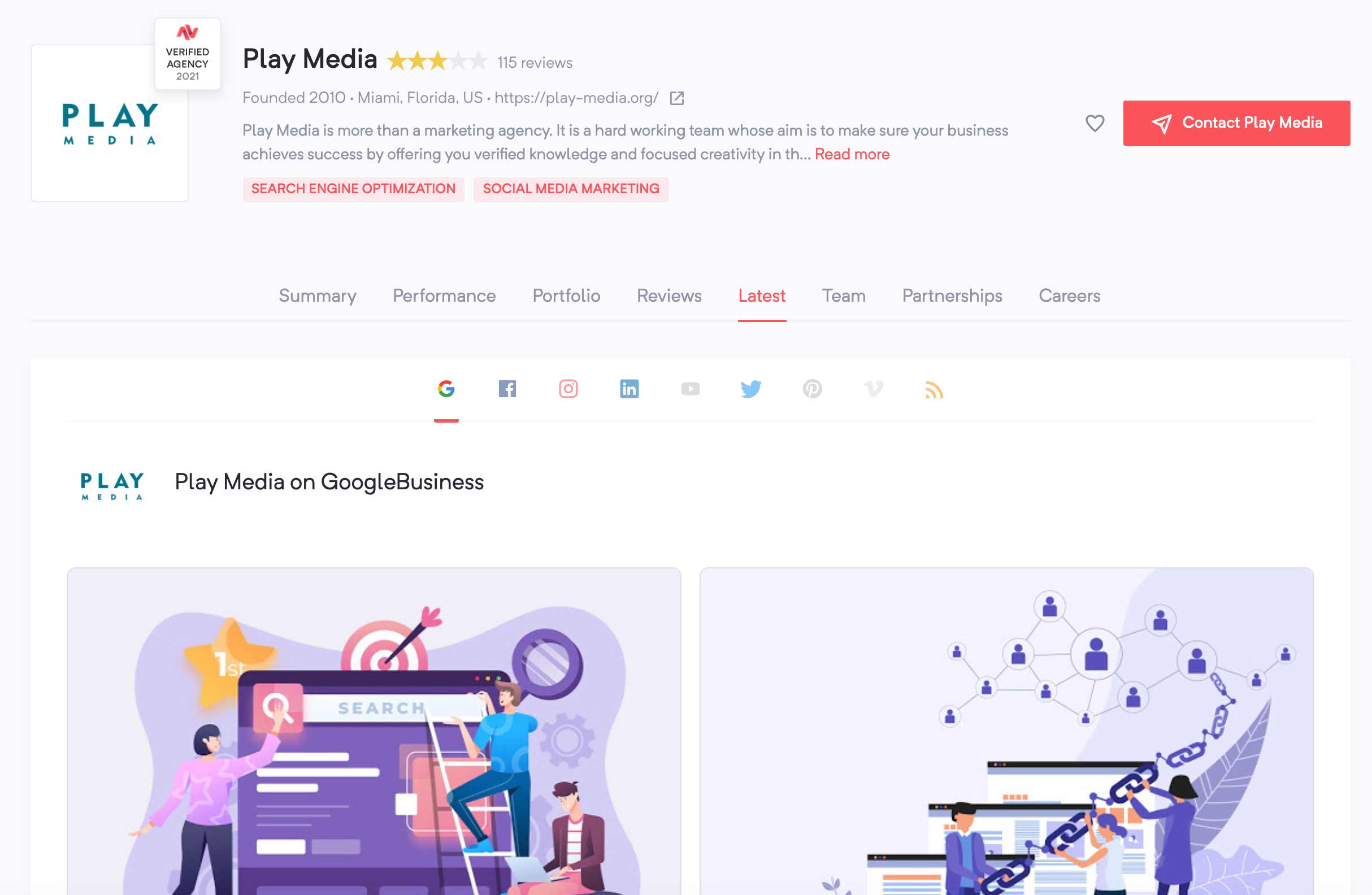 Agency Vista is the world's largest digital marketing agency network where businesses can discover verified marketing agencies, review trending agency tools, and connect with top agency experts.
Within Agency Vista, you can explore 45,046+ verified profiles and reviews from over 200 countries to find the right agency for your business. Digital marketing agencies can sign-up for free and connect their social media and blog to receive great SEO benefits.
Part of every great content marketing strategy is the content distribution channels. Often times, agencies forget about this for their own marketing which is exactly what potential clients will look at. Agency Vista can be a great tool for marketing agencies to distribute their content to their ideal target audience.
Pricing: Free plan is available.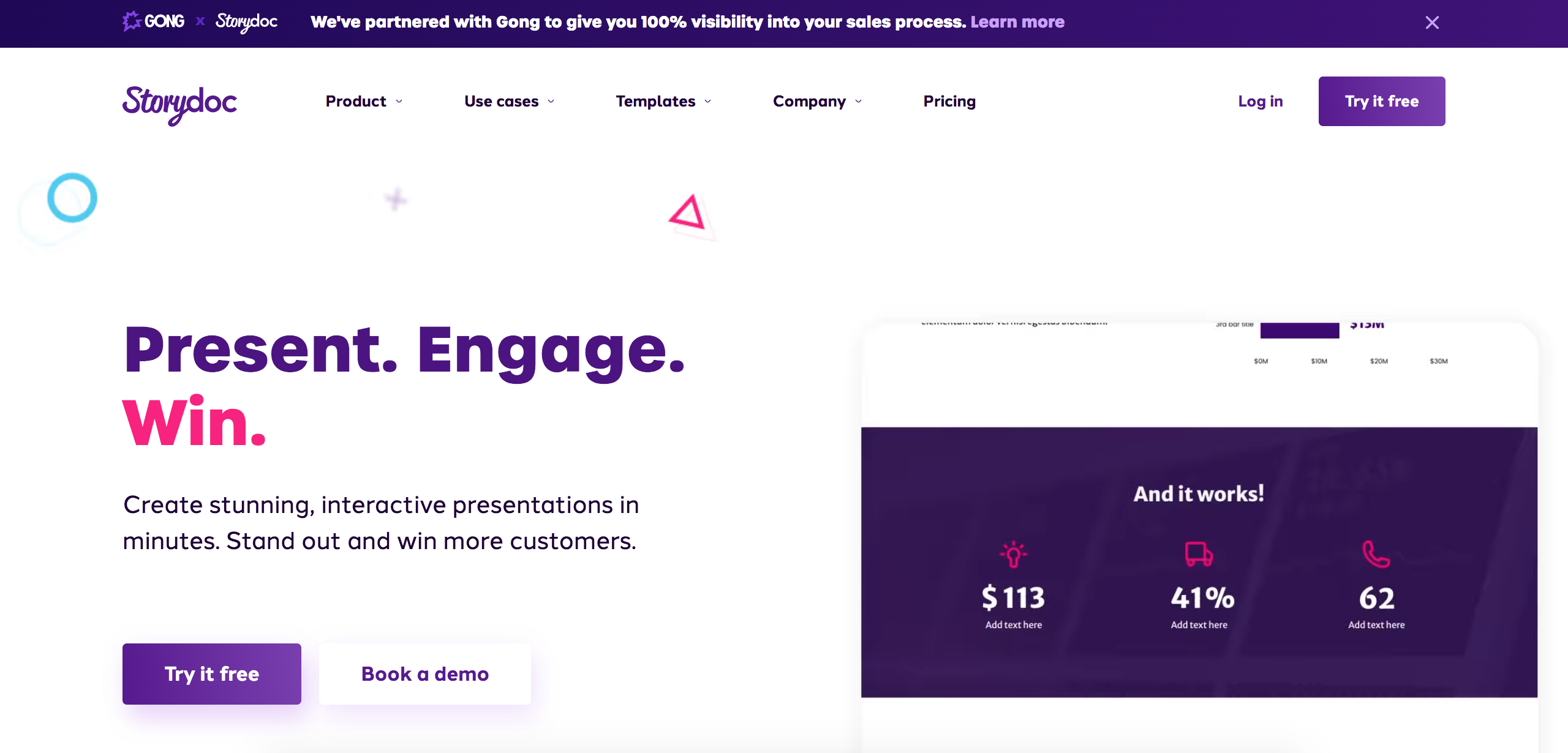 Storydoc is an online B2B presentation maker with tens of built-in presentation templates for all the most popular business cases. Your sales team can seamlessly create anything from sales pitch decks to one-pagers, business proposals or e-books that will look perfect on mobile as well.
You can present your marketing and sales collateral in the most engaging and effective way, thanks to the software's interactive scroll-based layout, and high-quality infographics and data viz elements. Plus, Storydoc comes with powerful CRM integrations, fitting perfectly in your sales campaigns and sales processes.
Pricing: Free plan is available. The Starter plan starts at $40/month.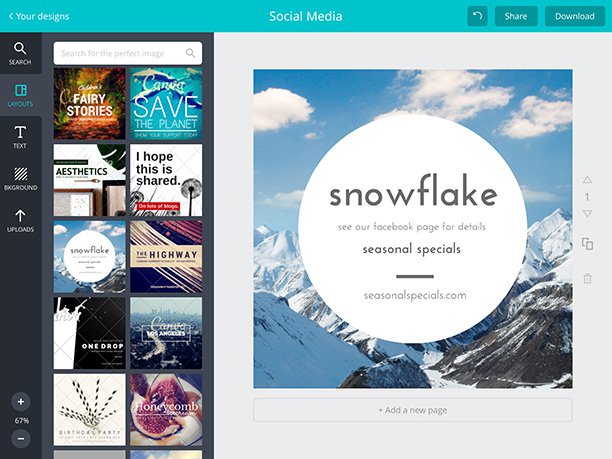 Graphics and illustrations are an integral part of any marketing campaign. Thanks to this service, everyone has the opportunity to be a designer. With access to a robust online image creation tool and a library of stock photos, you can create graphics for your blog, website, or social media.
Canva online graphics and document editor is in the top 10 content marketing tools free of charge. The service is an excellent solution to save time and money on creating unique images. Among the key features are ease of use, extensive free functionality, designs for any purposes, access from any devices, etc. The Canva service is suitable for non-professional designers, marketers, bloggers, advertisers, and small businesses.
Pricing: Free plan is available. Pro plan is $119.40/year.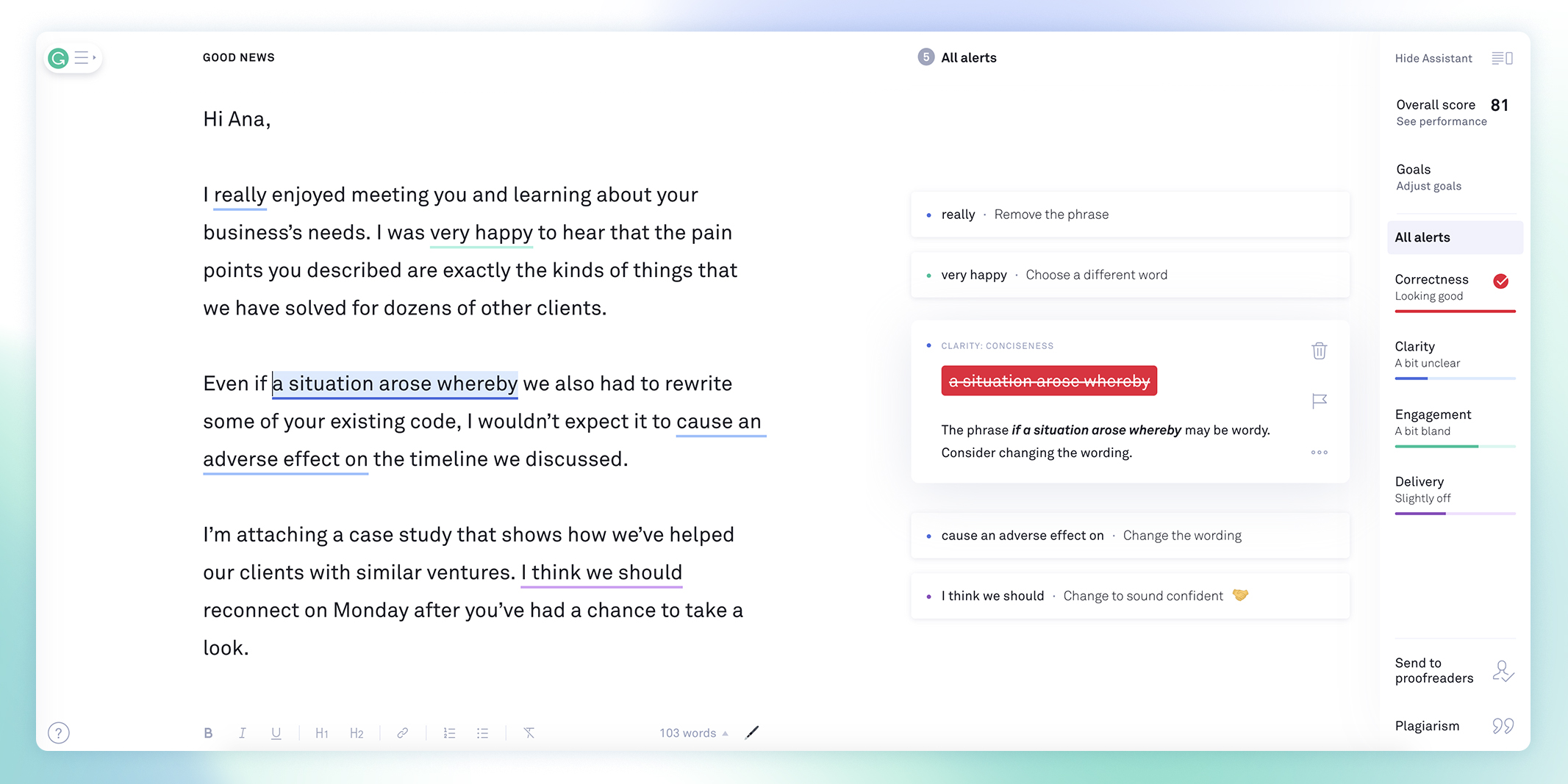 Grammarly is just a fantastic service for checking your writing. The service knows how to get into the context of your sentences and catch even the most subtle errors. Grammarly is not just an online tool that allows you to upload a document for checking. It offers more flexibility thanks to the ability to integrate with other applications. You can either upload a document to get corrections or create it online on the fly while you type.
While the free version picks up typos and basic grammatical errors, Grammarly Premium scans for good sentence structure, writing tone, plagiarism, and more. It is a must-use tool for everyone egged in content writing.
Pricing: Free plan is available. The premium plan starts at $11.66/month.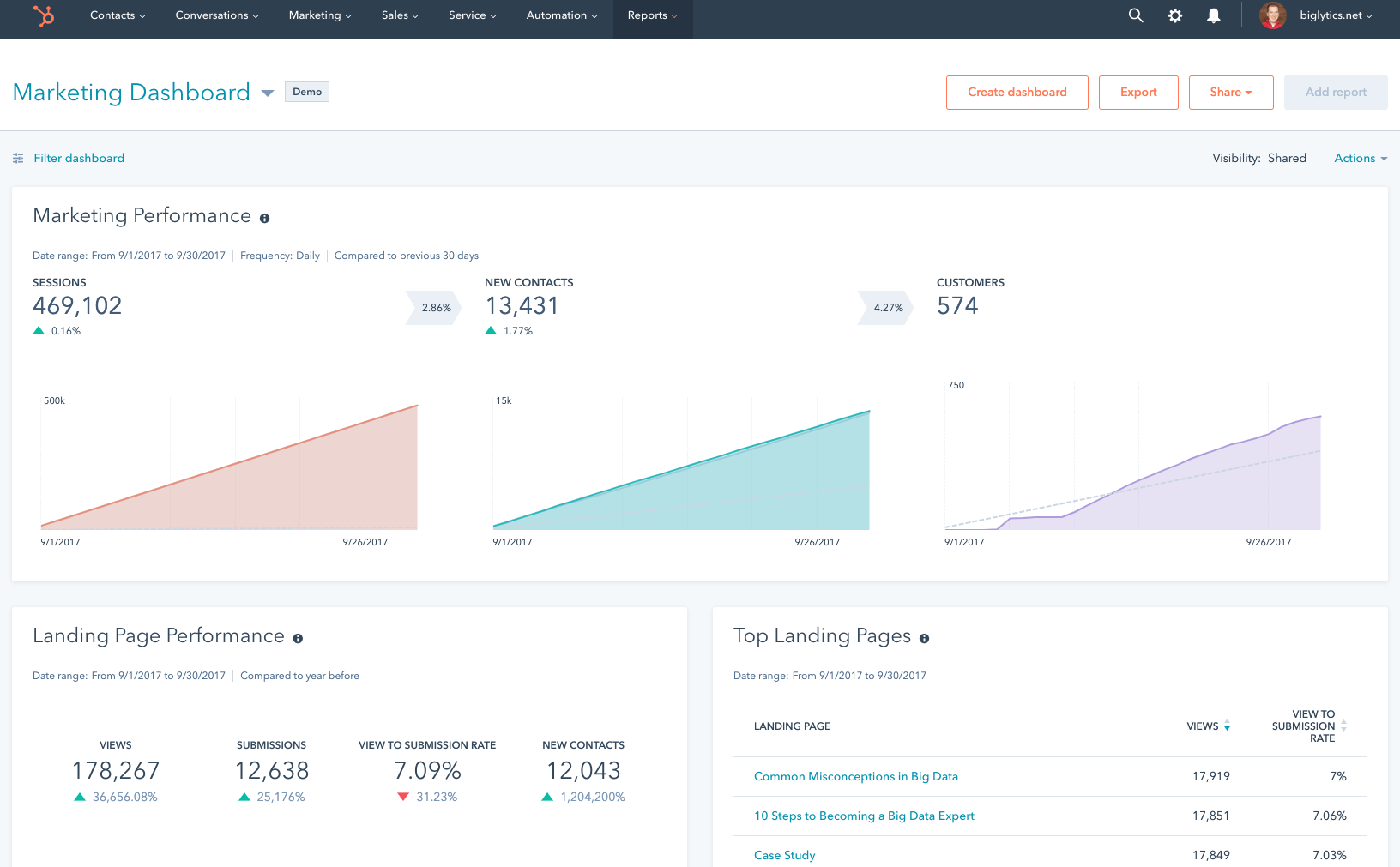 HubSpot offers tools for any marketing task: blogging, SEO, social media, lead management, landing page creation, analytics, etc. Unlike most software vendors, HubSpot does not just provide you with the tools you need for better marketing; it focuses on offering excellent education, too.
HubSpot's growth platform uses a free CRM and a range of unique tools that transform the customer's journey from start to finish. You can attract visitors to your funnel by publishing SEO-approved content with a blogging tool, collect leads from your landing page, and develop automated workflows with a free CRM.
This versatile software purports to give businesses everything they need to launch truly engaging marketing campaigns that promote brand awareness and conversions.
Pricing: Free plan is available. A starter premium plan starts at $45/month.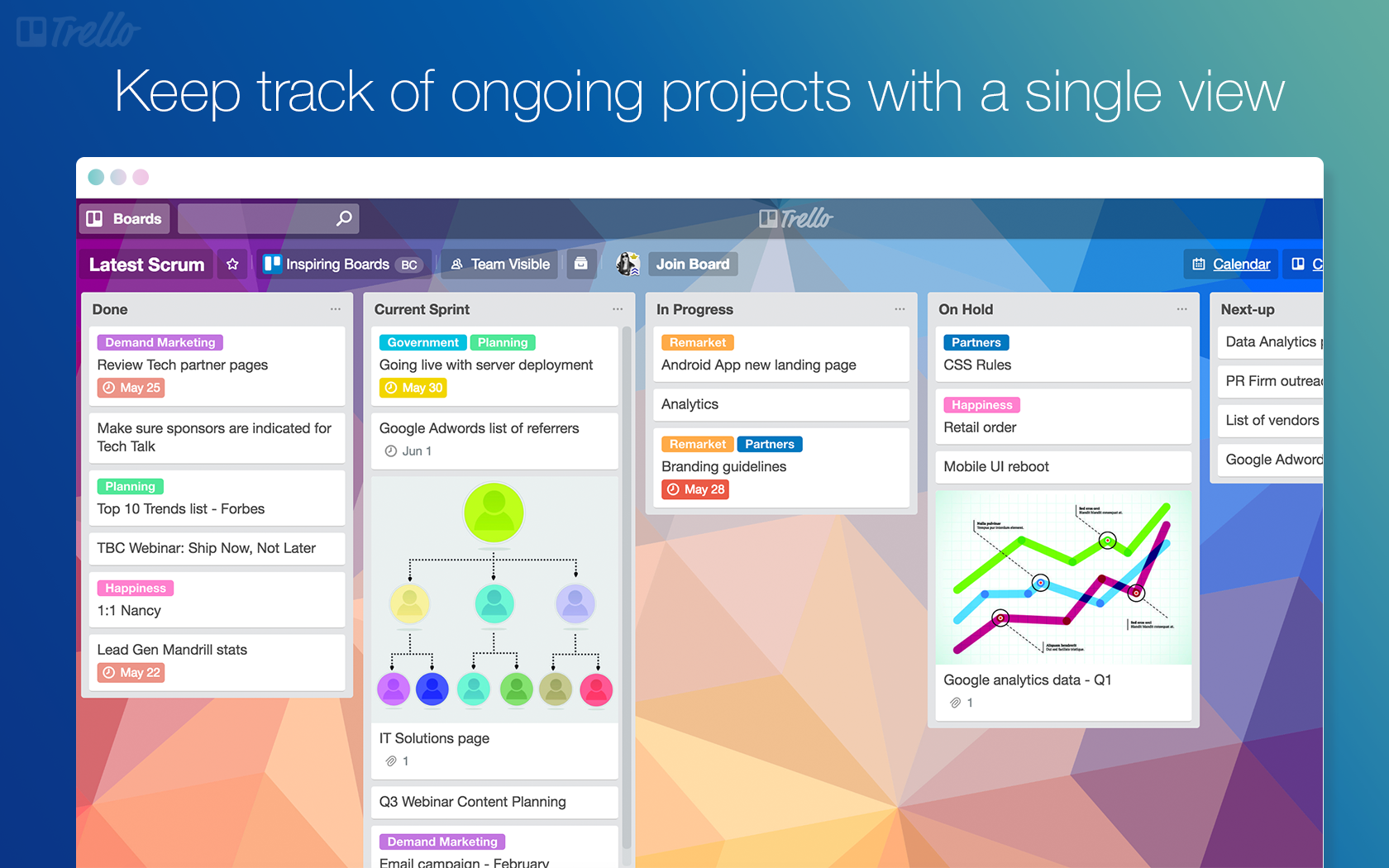 Content writing, like any other process, requires management. Trello is genuinely one of the best top 10 content marketing tools free for personal use. It is a popular online project management system, which is in particular demand among small companies and startups. Its greatest strengths are simultaneously tracking different tasks' status on the same screen and easy integration with other popular tools.
The program allows you to automate most of the organizational aspects while saving time and finances. Today, Trello is used by companies as a task manager, as well as by freelancers to improve personal performance. It is a highly customizable service that is used in any business niche and for personal purposes.
Pricing: Free plan is available for personal use. A business plan starts at $12.50/month (billed monthly).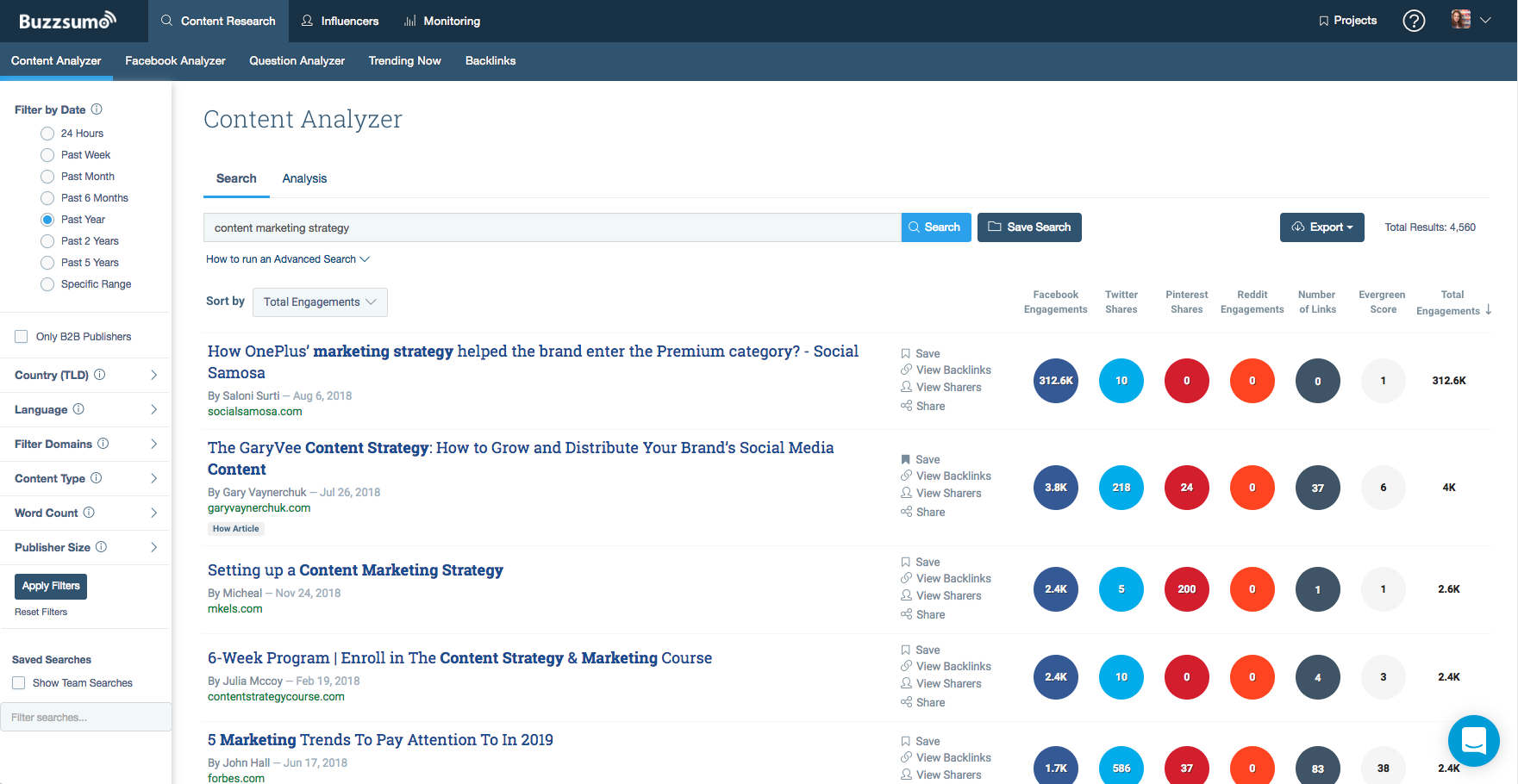 Just enter a topic or domain in the search bar, and BuzzSumo will take care of the rest of the work, producing the most frequently published content. You will also get a breakdown by social media. It is a reliable tool that many content marketers trust. BuzzSumo allows you to analyze content in any market niche.
BuzzSumo makes it easy to track your competitors' social content activity and identify key people in your field. It also analyzes, monitors, and combines authoritative opinions with the key metrics of its audience. The system is designed to choose the most accurate direction of your own content creation and get valuable information about social networks' responses.
Pricing: Free 30-day trial is available. Pro plan is $99/month.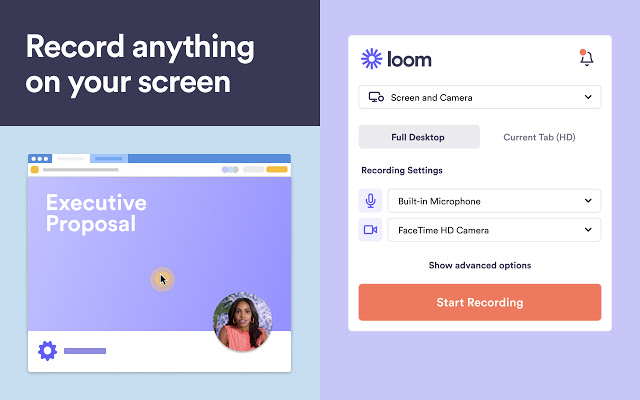 The company's mission is to empower everyone at work to communicate more effectively, wherever they are. The Loom is a new kind of working communication tool that conveys your message through instant video sharing. The service claims that recording your screen or cam's video messages is faster than typing an email or meeting live. We cannot but agree with that.
The popularity of Loom is explained by the ability to communicate with remote colleagues, ease of use, and real-time video messaging. The service is great for everyday work. Loom works great on Windows, Mac, iOS, and as a Chrome extension.
Pricing: Free plan is available. A business plan is $10/month (billed monthly).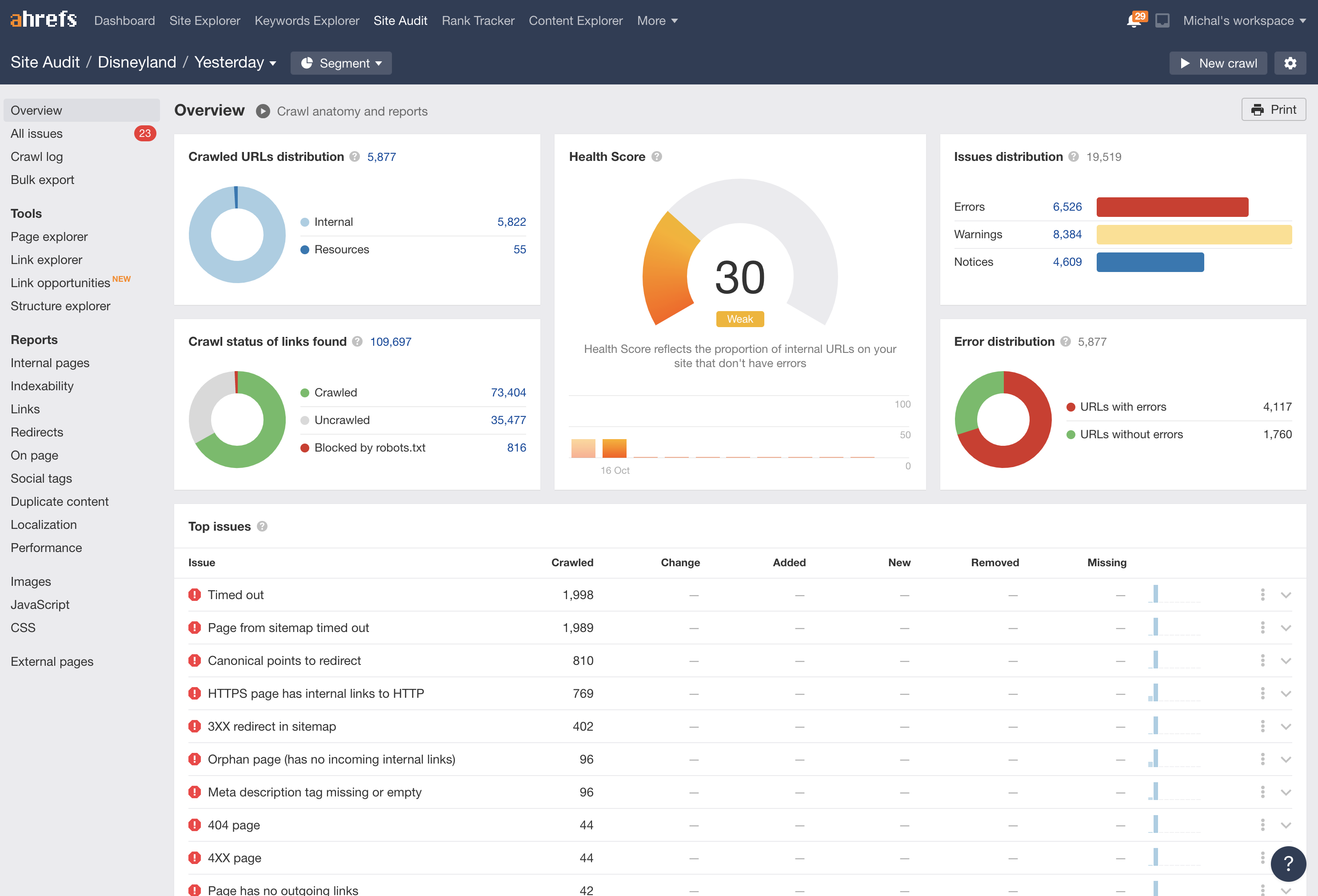 Ahrefs is a web service for analyzing websites, tracking social networks, backlinks, keywords, and brand mentions. Ahrefs allows you to combine all marketing and SEO tools, sensitively exploring the work of competitors.
The company has created a network of servers that continuously monitor the network. All data is divided into four huge indexes: content index, keyword index, search traffic index, and backlink index. Ahrefs has excellent features that you do not always have when you only use Google tools.
With Ahrefs convenient graphs, you can quickly determine whether a page gets backlinks and organic traffic over time or loses it. Moreover, you can easily see your brand's mentions, the amount of content your competitors are posting, and more.
Pricing: 7-day trial for $7. The premium plan starts at $99/month.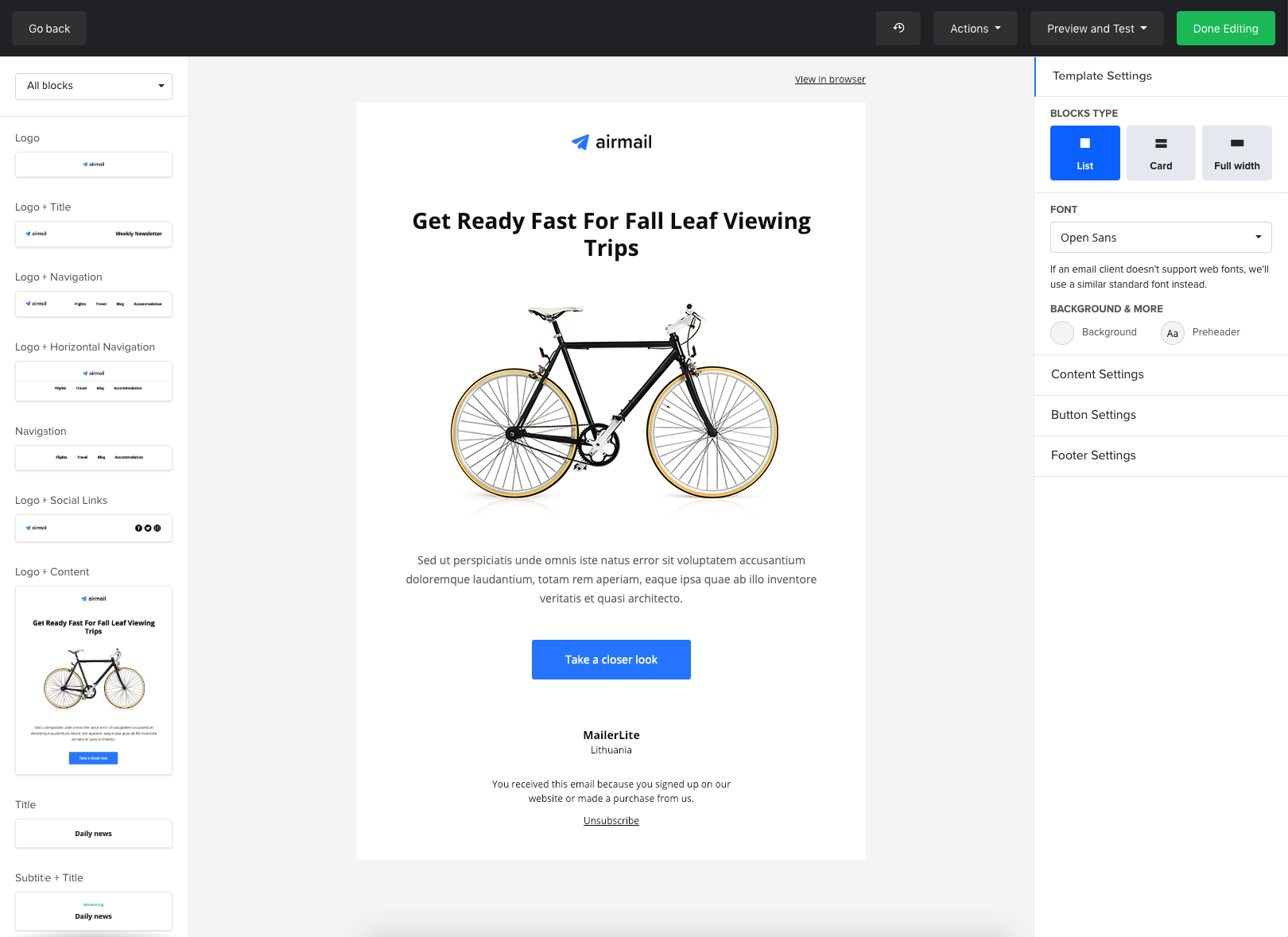 MailerLite is an email marketing software designed to help people of all skill levels create professional and personalized marketing campaigns. The service offers a step-by-step approach with brief explanations of all the features and instructions while using the tool. This makes it one of the best email marketing software for novice users who also need advanced features to create personalized email newsletters.
Thanks to the registration form's excellent functionality, MailerLite helps you quickly create and expand email lists. Its automated work process means that you can adapt content accordingly to user behavior to improve the campaign's effectiveness. Make sure to try this easy-to-use solution as one of the top 10 content marketing tools free to use.
Pricing: Free plan is available for up to 1,000 subscribers. The premium plans start at $10/month for up to 1,000 subscribers.
Final Thoughts
Content is an effective way to increase the audience's loyalty and trust to build your brand. Potential customers watch, read, and use your best practices. This has a positive effect on reviews and reputation on the web. High-quality content brings loyal leads to your website, and it is much easier to turn a loyal lead into a customer.
We have just covered the top 10 content marketing tools – free and premium solutions. Choose from this list what works best for you. Remember that these are only tools that require the right approach and professionalism for a project's success.