Inbound marketing remains as the lead generation powerhouse of top brands, but the nature of this broad strategy is continuously changing. One study revealed that there are nearly 5.8 billion searches conducted per day. According to a Social Media Today report, the total amount of data produced per day by the entire human population is expected to exceed 2.5 quintillion bytes in 2020. There is enormous scope to magnify this opportunity – however, with the many upgrades and updates of search engine algorithms, SEO is best left to professionals. Discover the top 25 SEO companies of 2021 to drive site traffic and scale while saving time and money.
Top SEO Companies of 2021 – Verified by Agency Vista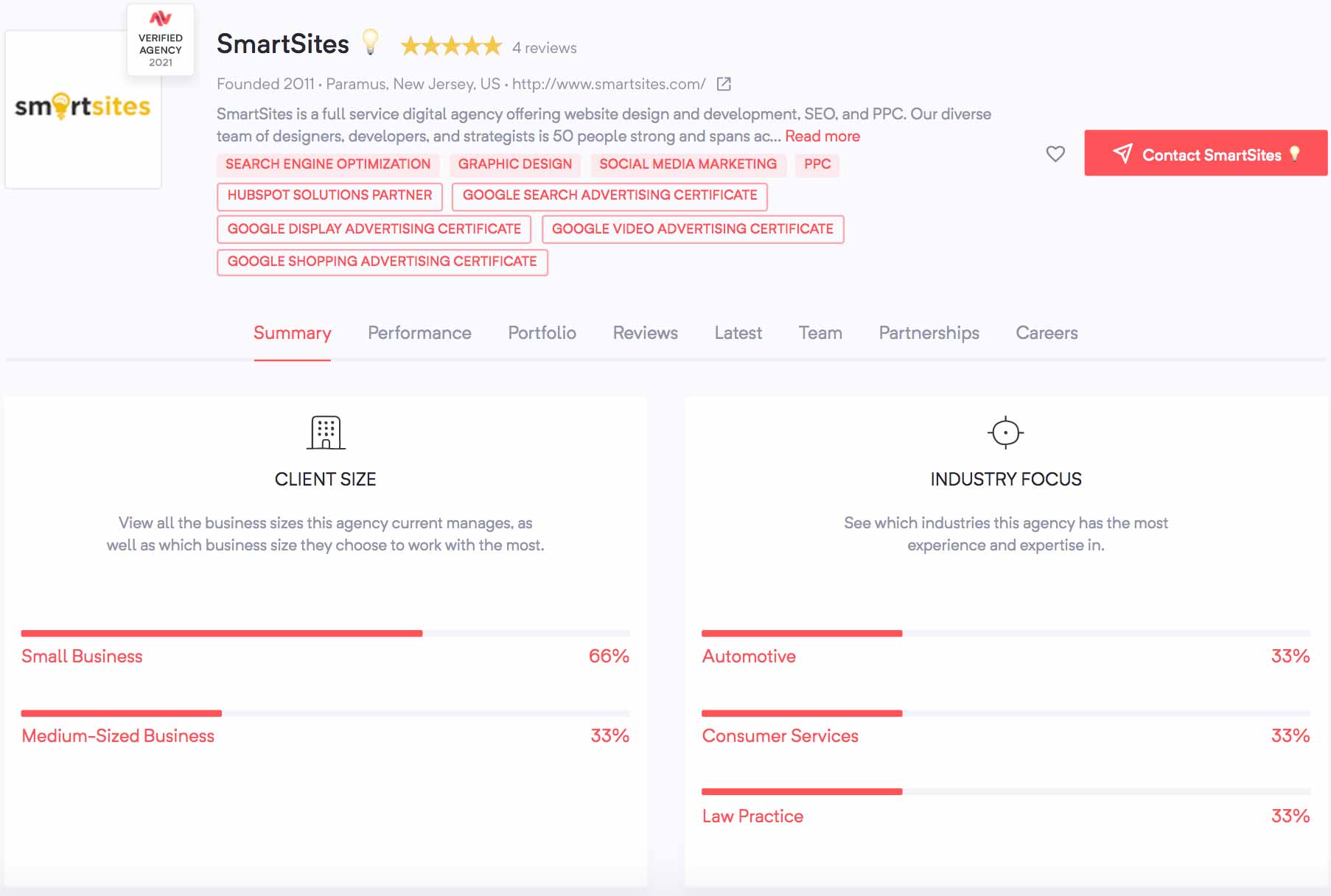 SmartSites is a New Jersey-based full-service digital agency offering website design and development, SEO, and PPC. They are an award-winning agency recognized by Agency Vista, G2 Crowd, and GoodFirms as a top SEO company. With over 900+ Websites Launched and $100M+ client revenue generated, they are a top choice for businesses looking to improve and increase their SEO.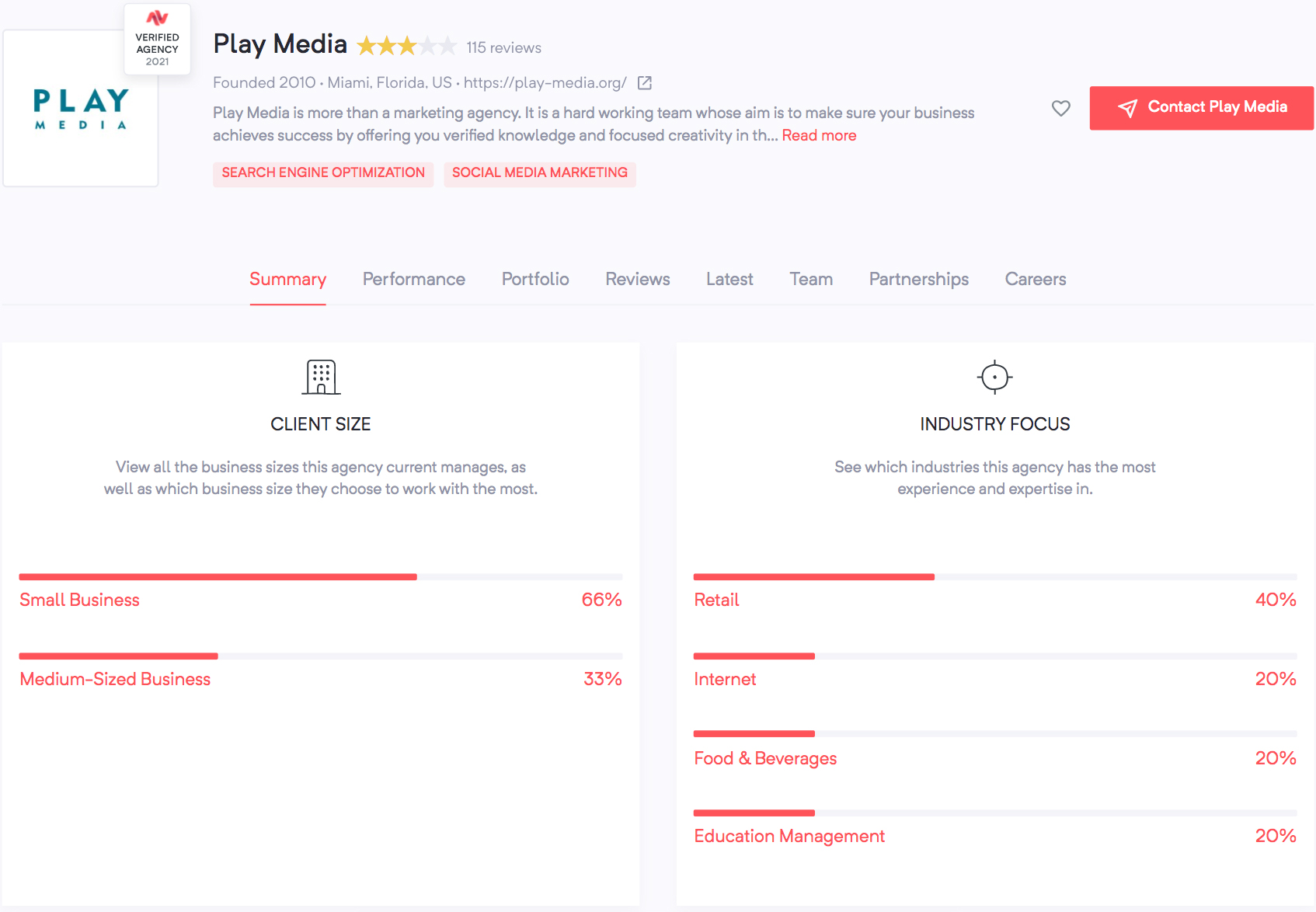 Play Media specializes in advanced SEO strategies. Businesses can expect a complete and personalized campaign with a proven transparent system, detailed reports, and precise lead tracking provided by their SEO team. They also offer flat fee link building services that include blogger outreach, in-content links, and no duplication.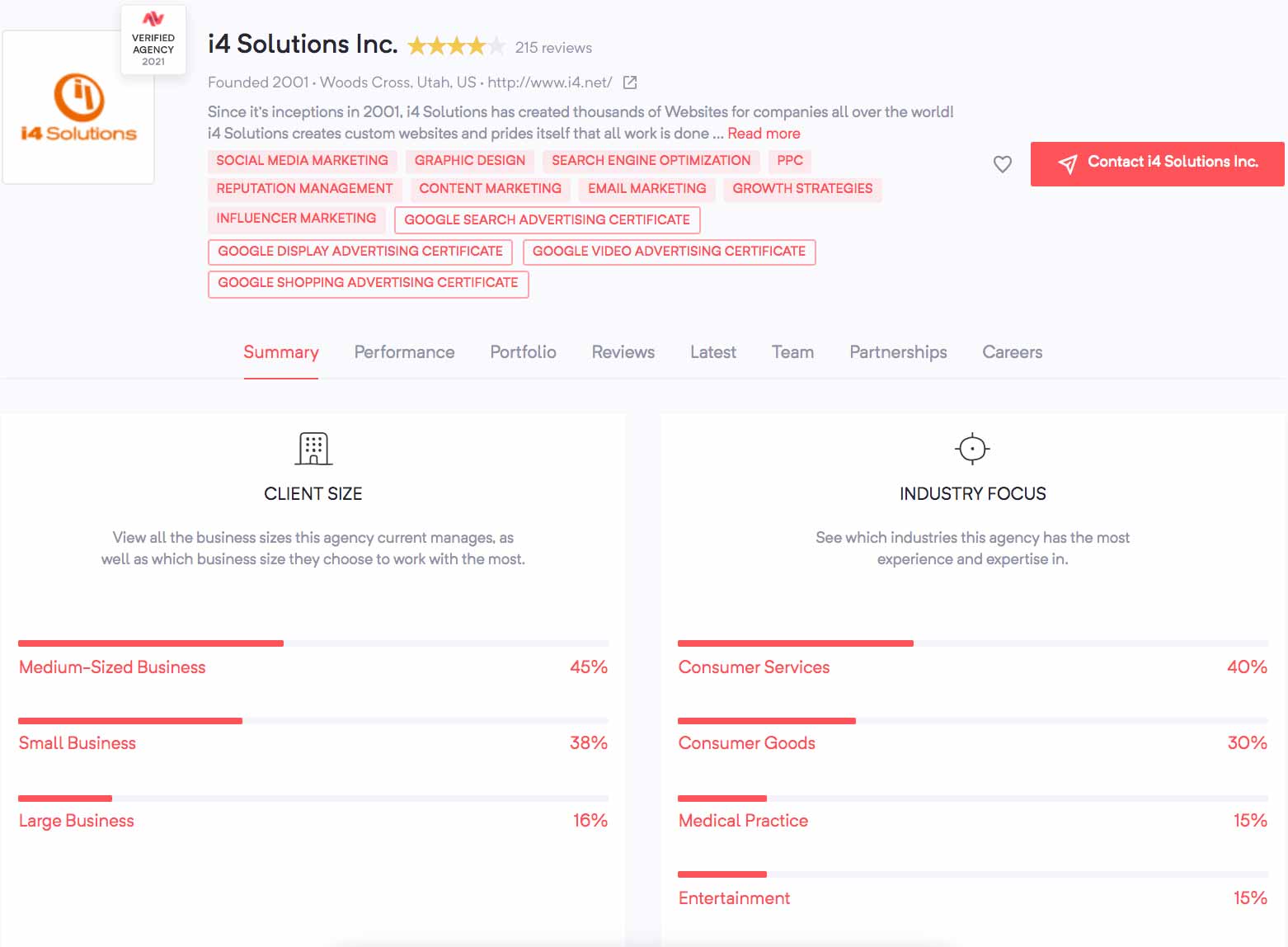 i4 Solutions has over 18 years of expertise in building affordable custom websites that are attractive, versatile, and easy to update. They will regularly send their SEO clients comprehensive reports detailing production, site performance, customer engagement, rankings, traffic, recommendations, and social signals. The i4 100% transparency policy ensures that businesses know exactly what they're paying for.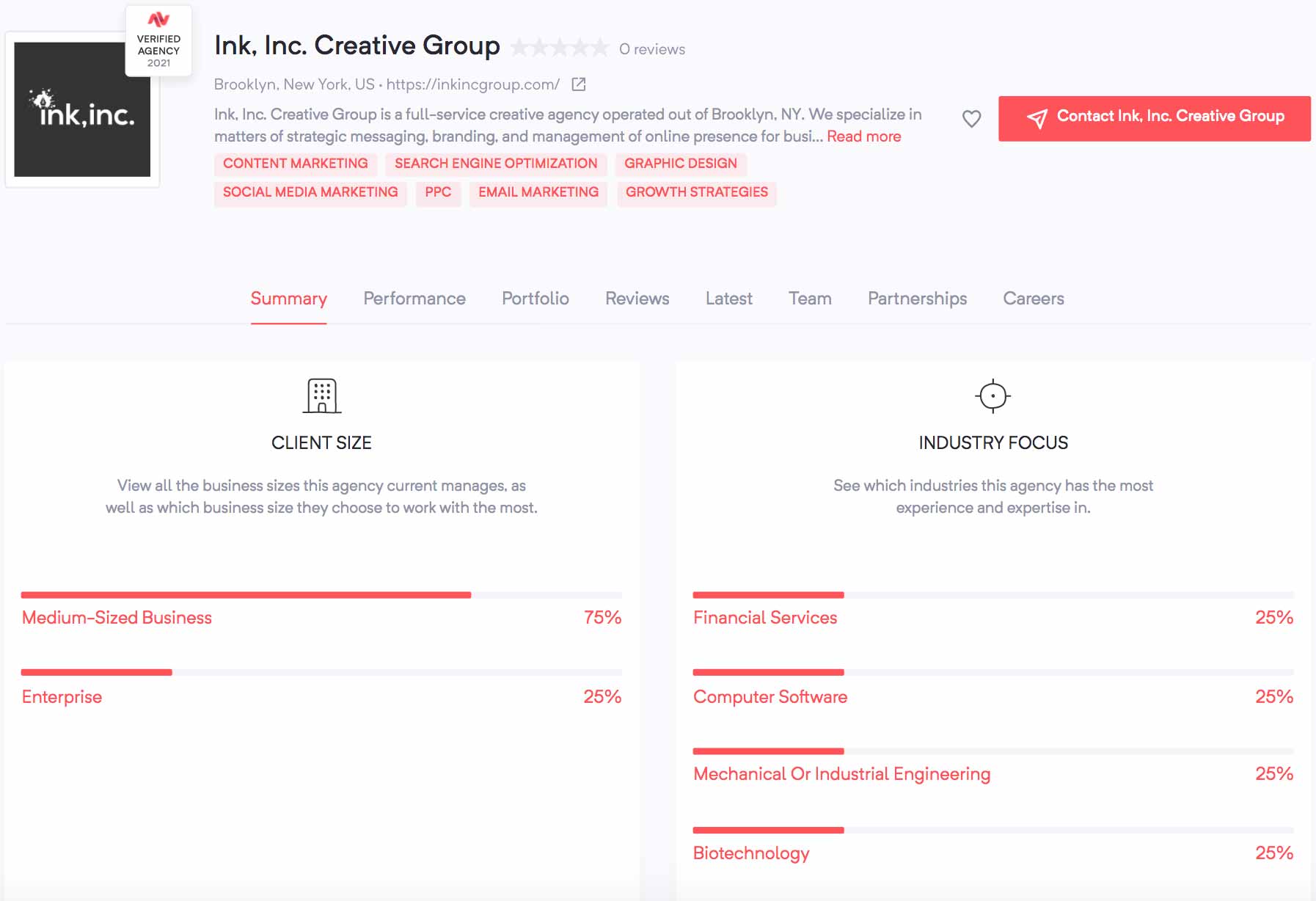 Ink, Inc. Creative Group is a full-service agency in Brooklyn, NY — their SEO services include web copy, technical SEO, content marketing, link building, directory listings, reputation management, schema markup, and analytics/insights. Their team of expert copywriters and digital strategists will identify key traffic trends, perform topic and keyword research, and generate high-quality web and social media content to boost their client's site ranking. Businesses can also expect simple, easy, and instant analytics reports sent to them every month!
WOA Digital is a full-service integrated digital marketing agency that exists to provide opportunities for everyone they encounter. The search engine optimization team at WOA Digital is constantly receiving up-to-date training and knows what search engines value the most today. WOA Digital provides SEO services for businesses all over the world. They'll even collaborate with a business's team if they're using in-house SEO Specialists to offer their expertise and take their strategy to the next level.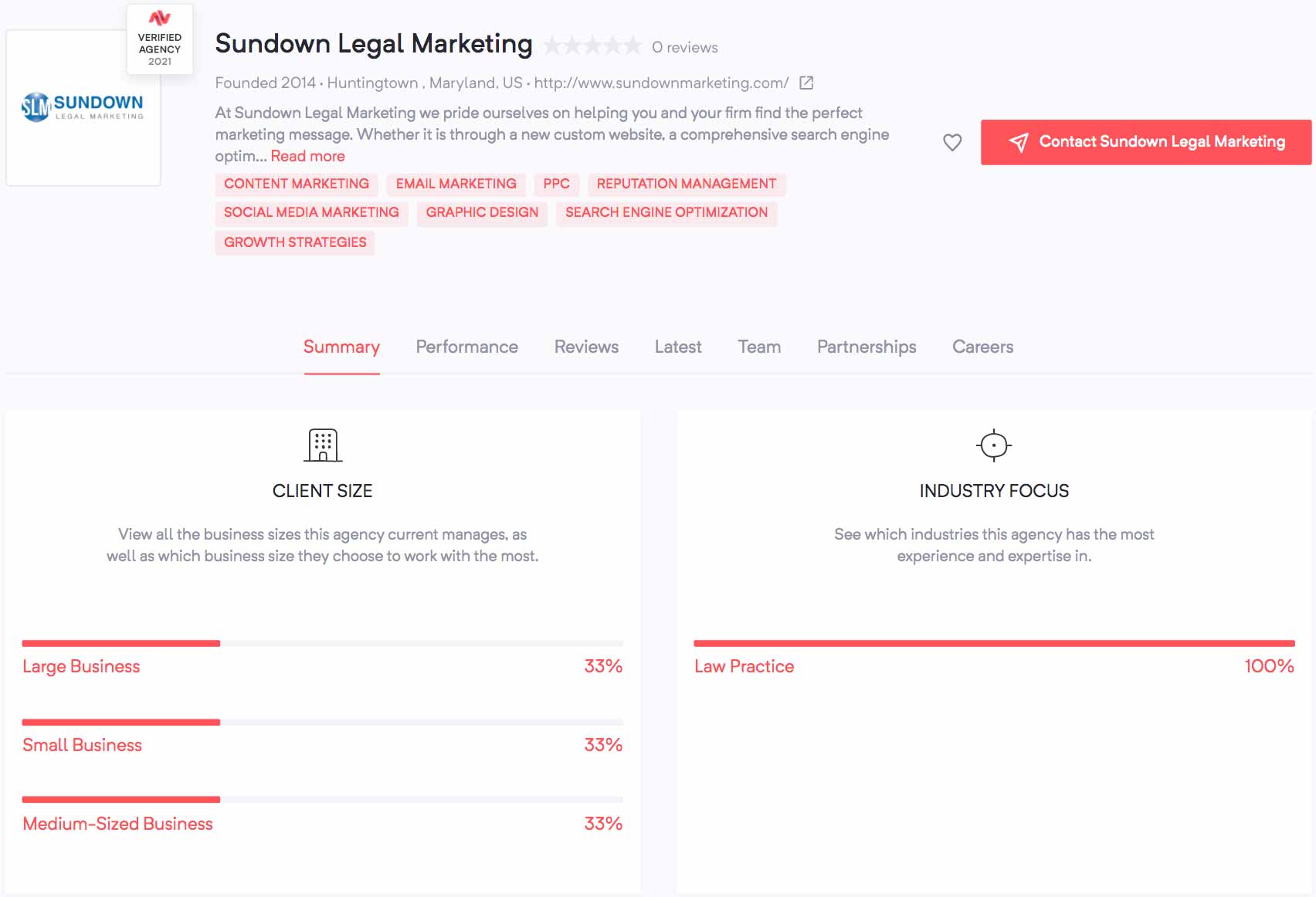 Sundown Marketing Group has over 40 years of experience helping businesses identify their competitive advantages and then building a thorough and cutting edge internet marketing program to match those competitive advantages. Their comprehensive SEO programs contain many moving parts, and they construct a custom SEO plan designed specifically for their client's firm.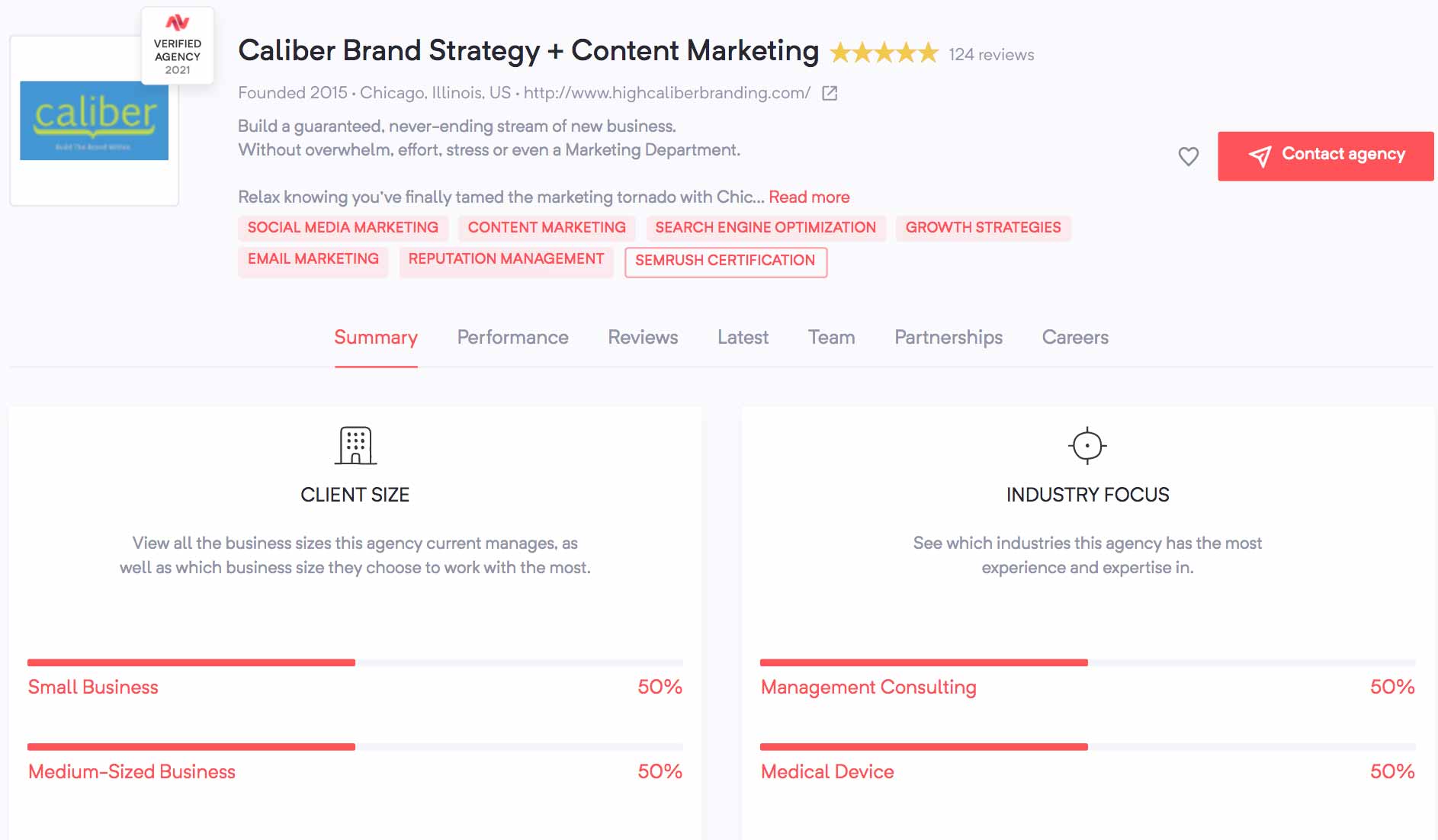 Caliber Brand Strategy + Content Marketing is a Chicago-based firm, established in 2012. They're excellent for businesses without a dedicated marketing department, Caliber Brand Strategy + Content Marketing helps guide these clients as the virtual CMO to provide a complete marketing system that delivers greater consistency, clarity, and customers. Caliber Brand Strategy + Content Marketing offers a free SEO report card on your web page SEO's overall health.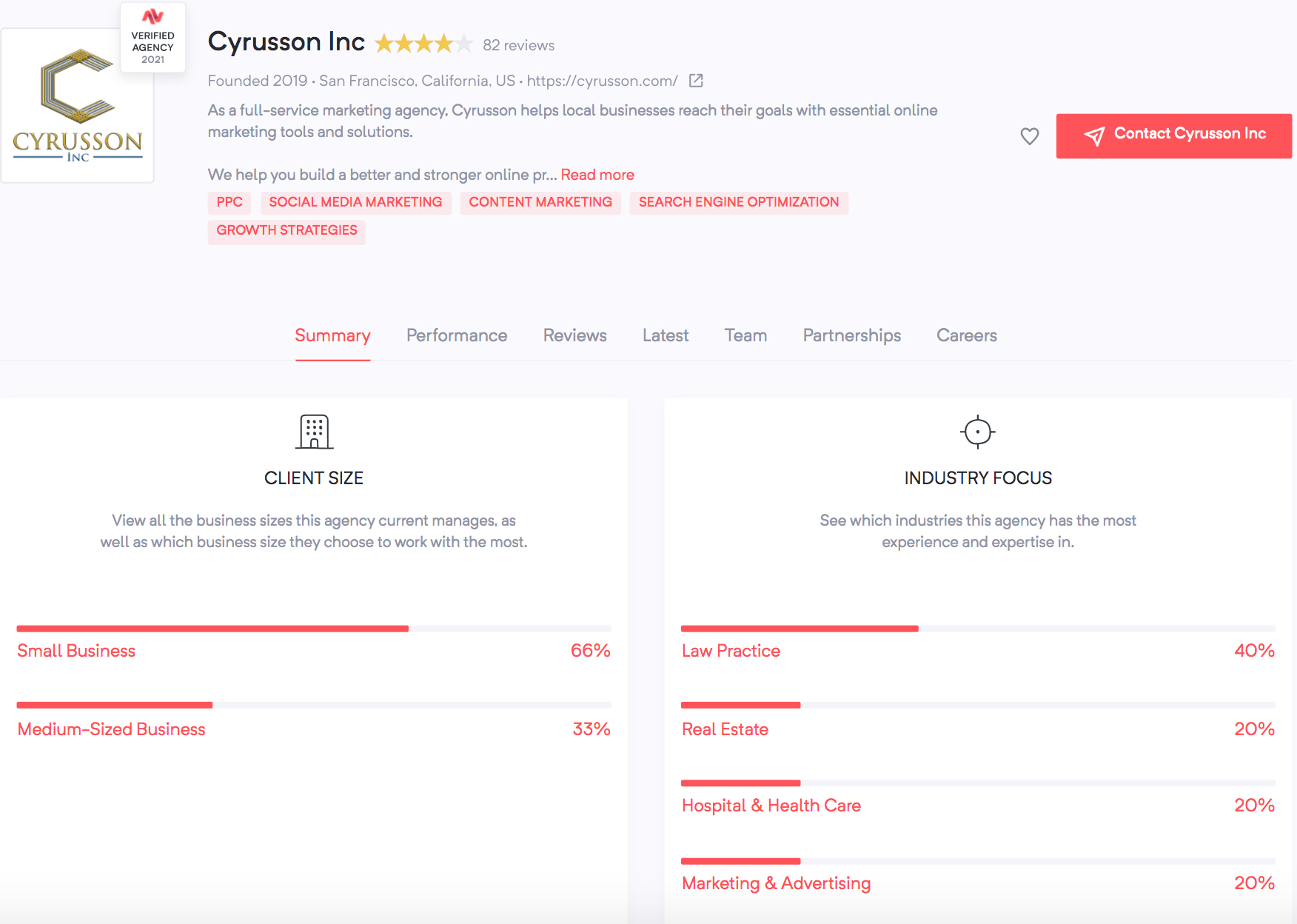 Cyrusson is a full-service marketing agency that helps local businesses reach their goals with essential online marketing tools and solutions. Cyrusson has a team experienced in small business SEO in San Francisco, and a big part of the team's work is mobile SEO. As an SEO service provider in San Francisco, Cyrusson Inc. can provide you with a number of mobile SEO and UX optimization tips.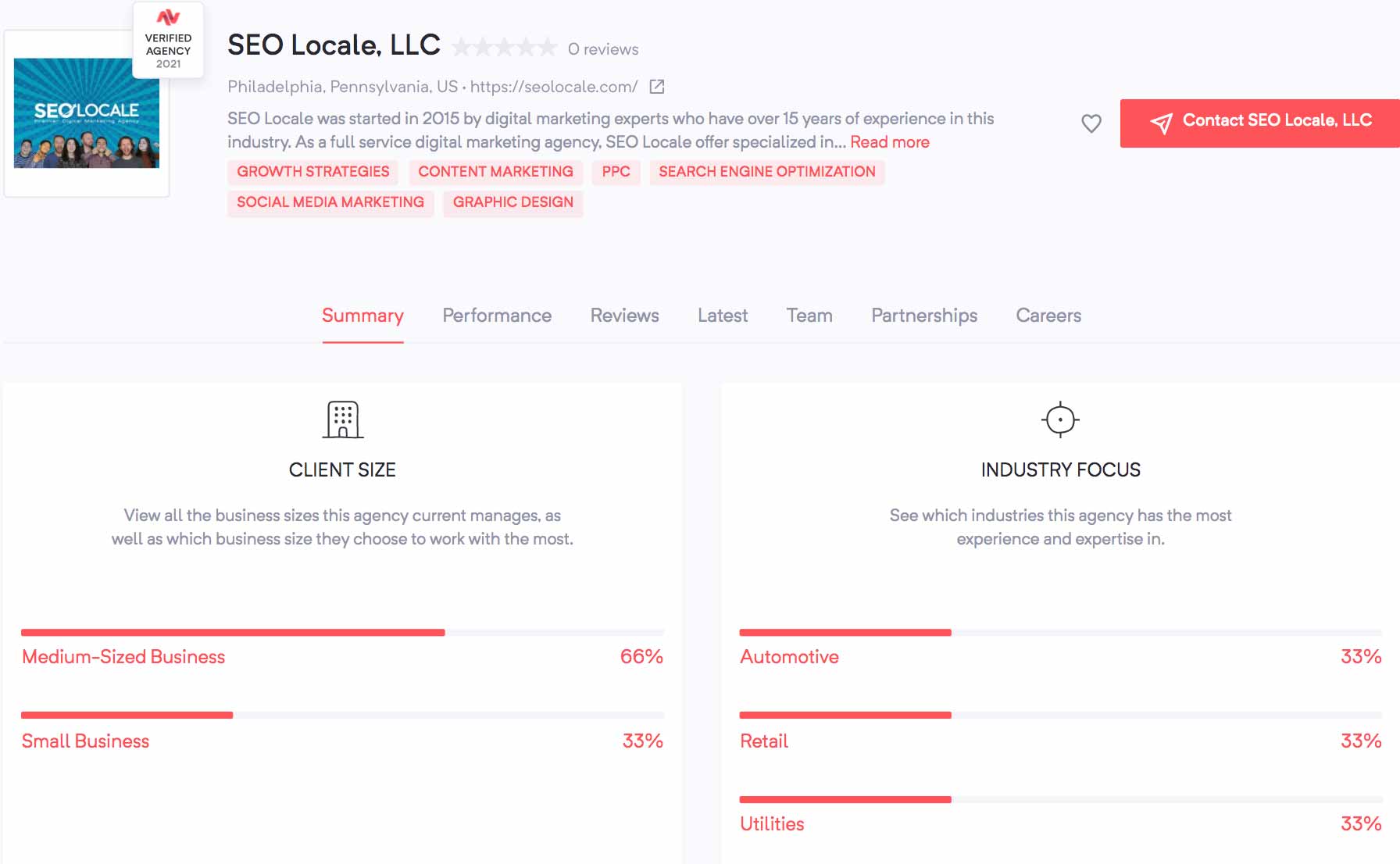 SEO Locale is an award winning SEO company from Philadelphia has years of data proving to work in the eCommerce space. Their national SEO and local SEO strategies will earn their clients sites a improve ranking in search results over all search engines including Google, Yahoo and Bing. SEO Locale will provide a full SEO keyword rankings report, a link building profile report and indexed page information. Their customer focused team will improve your traffic flow and increase sales for your web-based operations.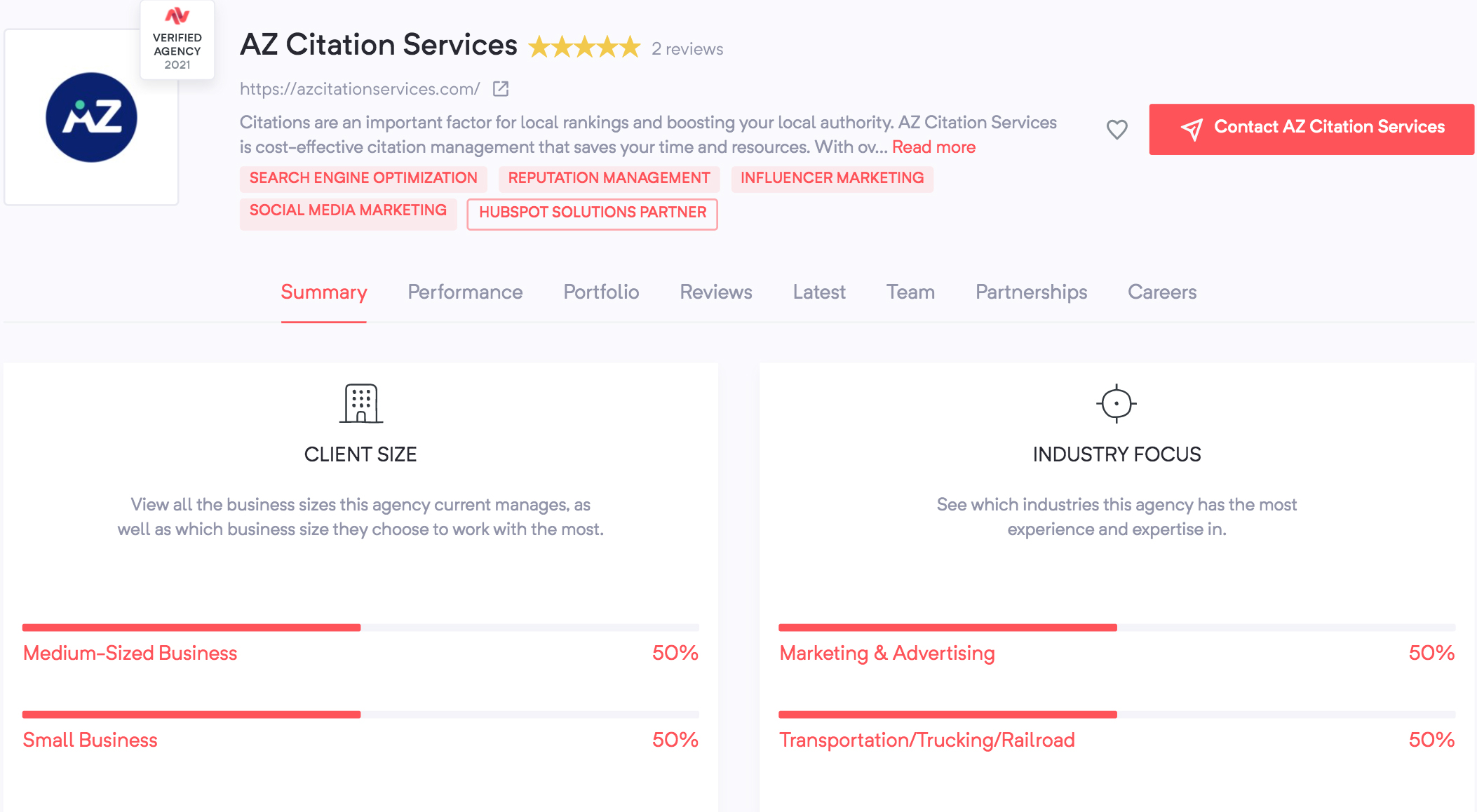 AZ Citations has 10 years of proven experience providing businesses with a guaranteed number of citations, upgrading their old citations and making a customized plan to satisfy their clients business needs. With over 1500 citations in their database, they have already helped many clients and brands to boost rankings and build an extraordinary online reputation.
Additional Top SEO Companies of 2021
Bonus Resources
Neil Patel Digital is a performance marketing agency built by marketers. The agency was founded by New York Times Bestselling author, Neil Patel, also recognized by Forbesas one of the top 10 marketers among other notable mentions. If you type "SEO strategies" into Google from anywhere in the world, you'll find well-crafted content by, Neil Patel, on the 3rd and 4th organic positions.
Once their technical SEO team has ensured that search engines can access their clients content, they analyze their clients audience and the search landscape to understand what it will take for their site to show up at the top of the search results. Understanding where there are opportunities to generate visibility is fundamental to the success of any SEO campaign.
Find your next agency partner today through our free shortlists of top-performing agencies from around the world. Agency Vista uses verified agency information to curate the best companies to help you identify a credible provider that best suits your business needs.