Among social networks, Instagram for marketing occupies a leading position in the world. The pandemic propels the worldwide Instagram user base to 1.00 billion. Initially, Instagram was a platform for quick photo sharing between close friends. After the first blogs were created on the platform, businesses, celebrities, and non-profit organizations came here. Today, presidents, religious communities, small coffee shops, and major brands Instagram accounts. The platform's audience has grown dramatically, and here people discuss both beautiful pictures and global problems.
With the chaos of 2020, it may seem that it is quite challenging to predict future tendencies. Still, Instagram is continually developing and adapting to new realities. The trends are changing dynamically, and you should be on the top of the wave to succeed with your Instagram marketing strategy.
It is sad to admit, but COVID-19 is still causing harm to our social interactions. Nevertheless, Instagram keeps responding to the challenges with various stunning features. If you do not consider them now, other users will not reply to your posts. This will lead to a decline of the reach, unsubscribing, and loss of credibility.
Why You Should Follow the Trends of Instagram
There are many reasons to strive to get into the trend. Here are the main ones listed below.
Knowledge of Instagram trends allows you to focus your energy, time, and resources on actions that will bring maximum benefit. It is desirable to be able to stay ahead. Otherwise, you risk being forgotten.
Following social network trends is a plus for the overall business development strategy because social networks are one of its important elements.
It is a great opportunity to attract new followers and expand your target audience. Everything is evident here. Trends attract a large number of people to your profile, and you keep growing your business.
Trends reflect modernity. And you keep up with the times. And if you develop an Instagram profile, you should never get stuck in the past.
Check out our top 8 marketing trends to build a successful Instagram strategy for 2021.

Review of 8 Trends Shaping the Future of Instagram Marketing
1. Authentic content
Brands will have to find a balance between improvements, "authenticity," and their content quality. There is a huge demand for authentic and sincere content. We are not talking about #nofilter posts, but about honesty and real-life in posts. For example, Instagram profile humansofny was able to get 11 million followers during a few years. The secret is simple – posting the posts with ordinary situations from the lives of ordinary people.
For businesses, you can repeat the same story by placing campaigns with a social bias. The more authentic the post looks, the more users express their approval for it.
Please note:
Authentic content is absolute success on Instagram.
You should balance the "authenticity" and the quality of the posted materials.
Your followers should feel a connection with the brand, support its views and mission.
Admitting your failures and talking about them is awesome. Sharing your problems is fine. People want to know their heroes' thoughts, discuss interesting topics in the comments, and learn something sincere and useful.
Moreover, we live in an era of grandiose changes, when "prohibitions/restrictions/norms" are changing places. The audience begins to react negatively to sexism in advertising, rude and inappropriate humor, stereotypical thinking and imposed society's roles. The trend is to be correct, not provocative.
2. In-App Shopping
The approach to online shopping is changing; people want to buy in a few clicks and not go from social networks to other sites. Development of Instagram eCommerce and launching new shopping features is Instagram's response to the COVID-19 pandemic. More businesses are closing their stores, switching to an online format. And, it is an excellent opportunity to connect with your target audience and continue growing your business. Yes, small businesses received huge support from Instagram in the form of additional stickers and features that simplify the social network's sales process. There are predictions that in 2-3 years, Instagram eCommerce services will partially replace online stores.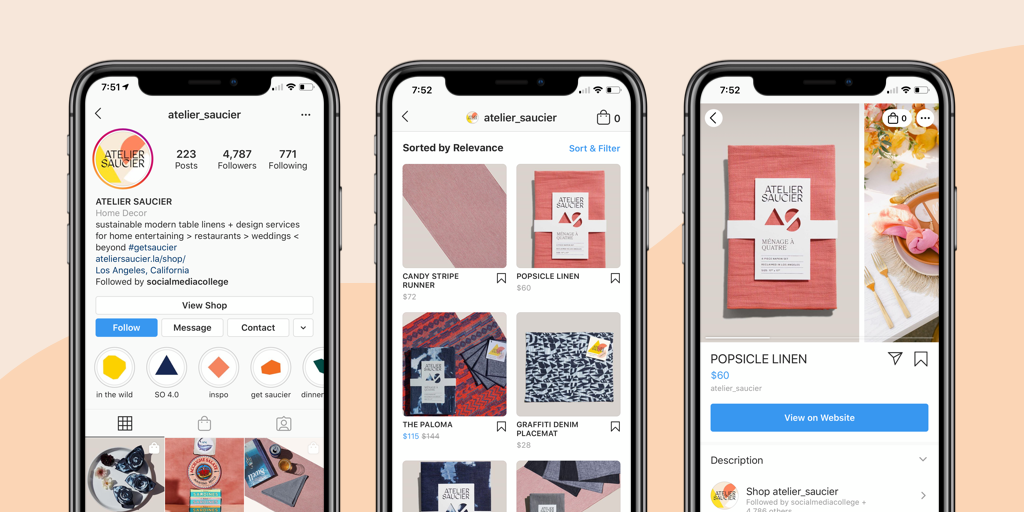 Even though many functions are not yet available in some countries, today, there are many small, medium, and large businesses taking advantage of Instagram eCommerce. In 2021, this trend will continue to develop. Shoppable posts, Stories stickers, Shopping from Creators, Instagram checkout, and Live Shopping features get more popular.
In 2021, brands should focus on:
Live communication with the audience.
Stories and live broadcasts.
Easy checkout within the app.
Quick feedback.
Useful content in the "How to" format to explain and tell how to do something. For example: "How to choose the right cosmetics for your skin type," "How to choose boots for a hike."
User content.
3. Carousel posts
Instagram сarousel appeared in 2017 and became very popular among the users. This format involves adding up to 10 images or videos to a single post, which can be viewed by swiping to the left. It is an excellent example of the most engaging post type and often shareable and saveable one.
Why do you need carousels?
It is cheap. We spend more effort on each piece of content, and we need to give more information each time. BUT! To make the same efficient video post is x3-x5 in terms of the number of resources.
It is effective. The carousel creates additional content value in the eyes of the audience through visualization/step-by-step content. One carousel post includes more information, and its usefulness grows. The upcoming content indexing will allow such posts to live longer.
It still stands out. Not many brands use carousels today. In 2021, the brands' feeds will definitely be filled with carousels.
It boosts organic reach. The carousels are well saved, which expands the organic reach. Carousels look good if they have humor, which allows you to attract an audience for free.
4. Longer captions
If you have been writing long notes for a long time but posted the photos only, it is time to start adding captions to your posts. Instagram trends 2021 imply a dialogue with the audience and an open discussion.
Start typing at least 70 words for your Instagram caption and keep an eye on the engagement rate. Marketers confirm the increased engagement with longer texts. Write about what is important to you, share your experiences, and tell stories. Even if you keep a commercial profile, it also has something to write about.
Photos and videos have always been the top priority on Instagram, but often it is the caption that makes your post unique. That is because the "story" you tell on Instagram is just as important as the images and videos you share – it provides context, adds personality, and can even inspire your followers to take action.
Instagram captions are a powerful tool that you can use to encourage likes, comments, and even your website visits. Long captions are useful for letting your audience know more about you, your brand, and your mission. Get the most of this Instagram marketing trend!
5. Fast video content
There is no need to prove that video is the most popular format in social networks. However, not everyone was able to create long video posts. Besides, the general way of consuming information has accelerated, so short videos in different formats have come to the rescue. At first, Instagram stories appeared; they have evolved into the new TikTok and Reels formats. These formats are already showing their popularity. This proves the dynamic growth of content and major brands' advertising activities in TikTok and Reels (MAC Cosmetics, NBA, Louis Vuitton, Sephora, and others).
Easy to create, easy to watch is a trend that has only intensified due to the global crisis and social distancing rules. These tendencies led to an increase in the number of people creating and consuming content on smartphones. Such videos quickly convey information, and the user has time to view the content before the interest disappears. This tool will help you capture the audience in a couple of seconds.
For brands, this trend should become the main one in the next months of 2021. If you want to be ahead of the curve and keep up to date, it is essential to use the new features and think about the relevance of "fast" content.
6. Influencer marketing
Instagram influencers add a human element to the marketing equation, giving a face to the entire marketing campaign of the business and gaining potential customers' trust. Celebrities have a significant influence on Instagram users. A huge number of subscribers follow what a famous person buys, where they prefer to rest, their opinions on many issues. In 2021 influencer marketing expects a serious boost.
Bloggers' advertising is a crucial tool for promoting a product and brand. In 2021, both companies and Instagram realize this better, and this channel will be one of the most popular.
It is not always necessary to attract well-known personalities to advertise the brand. Nano- or micro-influencers with 500 or 1000 followers can attract more attention from the target audience. The small brand advocates respond to comments and questions and impact the most difficult-to-reach categories of users.
Note the following:
Accounts that are not the top most visited ones can be more useful and attract more fans.
Nano- and micro-influencers communicate more with visitors, answer questions and comments.
If possible, use opinion leaders' statements in advertising campaigns and place native ads in their blogs.
And remember that authenticity and sincerity are one of the leading influencer marketing trends in 2021.
7. More live content
Live broadcast in any social network is a video broadcast to viewers in real-time, here and now. The opportunity to go live on Instagram appeared in 2017. Every few months, this format has new features – the ability to apply masks, arrange joint broadcasts with other users, receive questions from viewers right during the broadcast, and others.
Live content helps bloggers and businesses get closer to their audience and increase customer loyalty. People are interested in live emotions and information that they learn first from the live broadcast. And if you start an online broadcast from the event, the follower will feel like a part of the event.
There are several types of live videos, and each helps to solve specific tasks. A few examples are mentioned below:
You create a topic and share your thoughts and experiences. Bloggers arrange such a live video to get closer to the followers and express their perspective.
Instagram allows you to record live content within an hour. This is enough to hold a free webinar or master class, at the end of which you can sell a paid course or consultation.
You can show the product's unpacking, the product itself from all sides, or demonstrate how you provide the service.
Invite your followers to ask questions in the Story questions form or the comments below the post. You can also set a specific topic and invite subscribers to ask questions directly during the broadcast.
Instagram Live stands out from the usual Stories and posts in the feed, and there is less competition than in other formats. Instagram Live is a format for the brave.
8. Instagram Stories
Instagram Stories may not have completely shut off the feed, but they have become an equally important place to publish important content. Nearly 1.7 billion accounts use the Stories format daily. If they posted everyday moments and funny pictures here in previous years, today they publish ads, reviews, instructions, and tips here.
In 2021, posts in Stories will become an advanced channel for communicating with the audience. By posting exciting Stories every day, you are guaranteed to be in the eyes of your followers, encouraging them to check your content continually.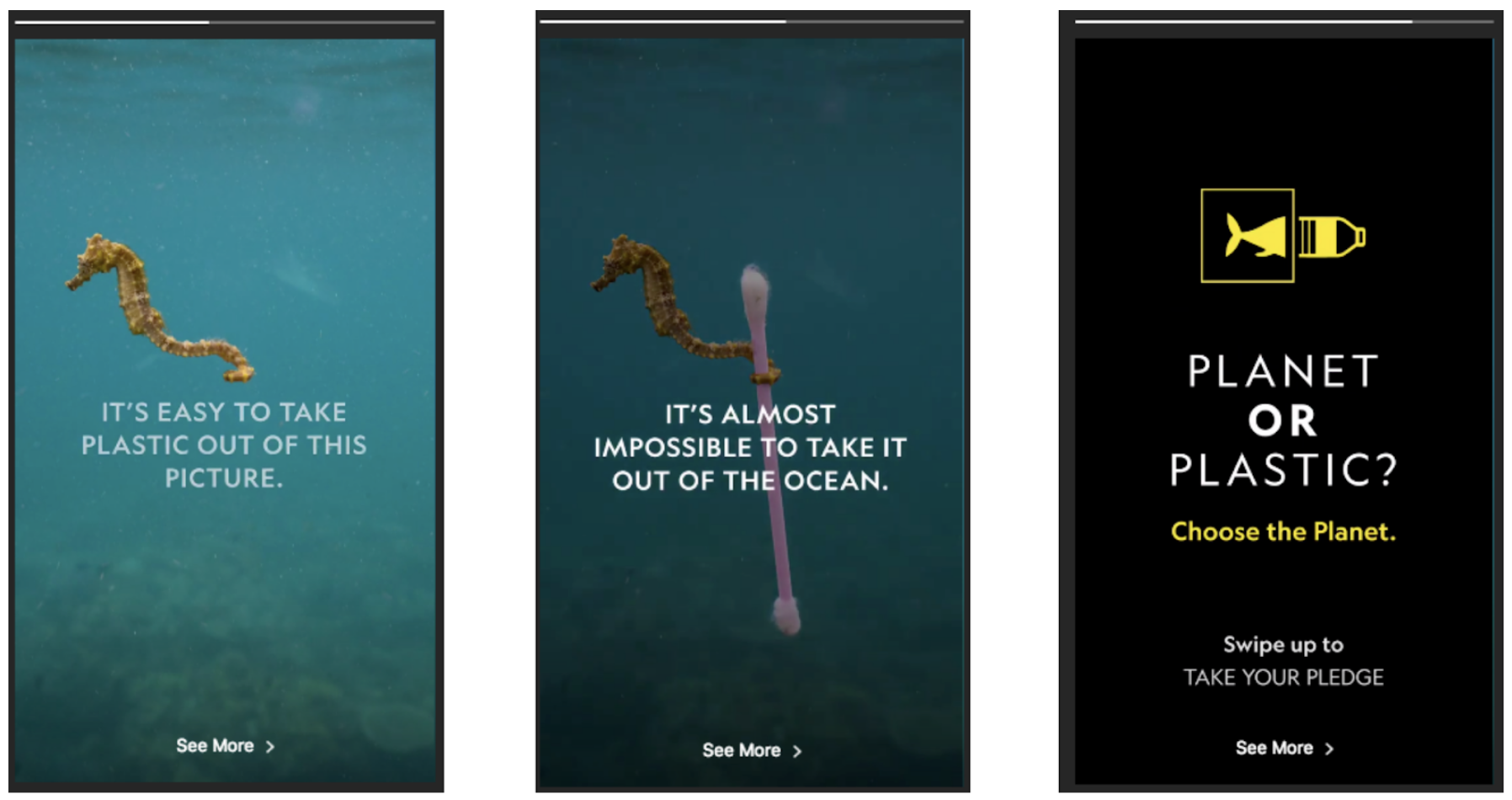 Here are some ideas for creating cool Stories in 2021:
Ask your followers for their opinions, encourage them to interact with the Story, hold it, and not scroll further. Do not forget that there are special stickers for surveys in the story editor.
Use user-generated content. If you are mentioned in Stories or posts, repost it to your Stories. This way, you will encourage other followers to tag you more often and leave reviews.
Demonstrate your products. The live format of stories allows you to demonstrate the product better. Show people how cool and comfortable your products are, and shoot them in motion.
Leave links to the third-party resources. If the number of followers is more than 10 thousand, you can make a "Swipe" in the Story; in other words – leave an active link to any resource. This is an excellent opportunity to share with followers publications on the Internet, brand mentions on third-party resources, interviews, videos, and a website.
Conclusion
In a pandemic reality, where life and work are mixed at home, a smartphone is almost the only source of impressions, and Instagram is their most popular provider. What to expect from this platform in 2021? Consider the tips from today's post and adapt them to the specifics of your niche. This way, you will gain a good base of loyal followers, increase the target audience's engagement, and ultimately improve monetization. Test new features and trends by tracking your KPIs. And, do not forget to publish high-quality content.