Have you been wondering why your editorial calendar is not your content marketing strategy? Maybe you didn't even realize they aren't the same thing, but it's not your fault! Content marketing has been moving at the speed of light in recent years. It's no wonder some businesses often use the terms' content marketing strategy and 'editorial calendar' interchangeably.
To manage clients and their digital marketing goals, it is necessary to have a content marketing strategy and an editorial calendar. One cannot survive without the other. As a marketer, it is essential to understand the difference between the two and how you can leverage both to achieve client goals. Marketers who ignore either the strategy or the calendar may have difficulties achieving targets and deadlines, cause a delay in publishing, receiving subpar results, and eventually losing the client.
Most digital marketers believe that having an editorial calendar and sticking to the publishing deadlines will help gather interest from the target audience and increase revenue. Unfortunately, while they are not entirely wrong, they will fail at achieving the desired results since this half-hearted process is not strategy-based. Moreover, calling this process a marketing strategy is altogether inaccurate because the editorial calendar is only a part of the content marketing strategy, not the whole.
In this post, we will share some key insights on why an editorial calendar is not the content marketing strategy. We are also going to explain how the two differ.
Since editorial calendars and content marketing strategies are two completely different concepts, you will have to look deeper into both to understand the difference.
What Is A Content Marketing Strategy?
Content marketing is an organic method to connect with target audiences and build regular brand awareness and trust. The content marketing strategy is the overall plan that helps achieve these goals. Digital marketing agencies help create compelling content marketing strategies that align with the KPIs (Key Performance Indicators), objectives, deliverables, and clients' targets.
How to Create Successful Content Marketing Strategies:
1. Clearly Defined Goals: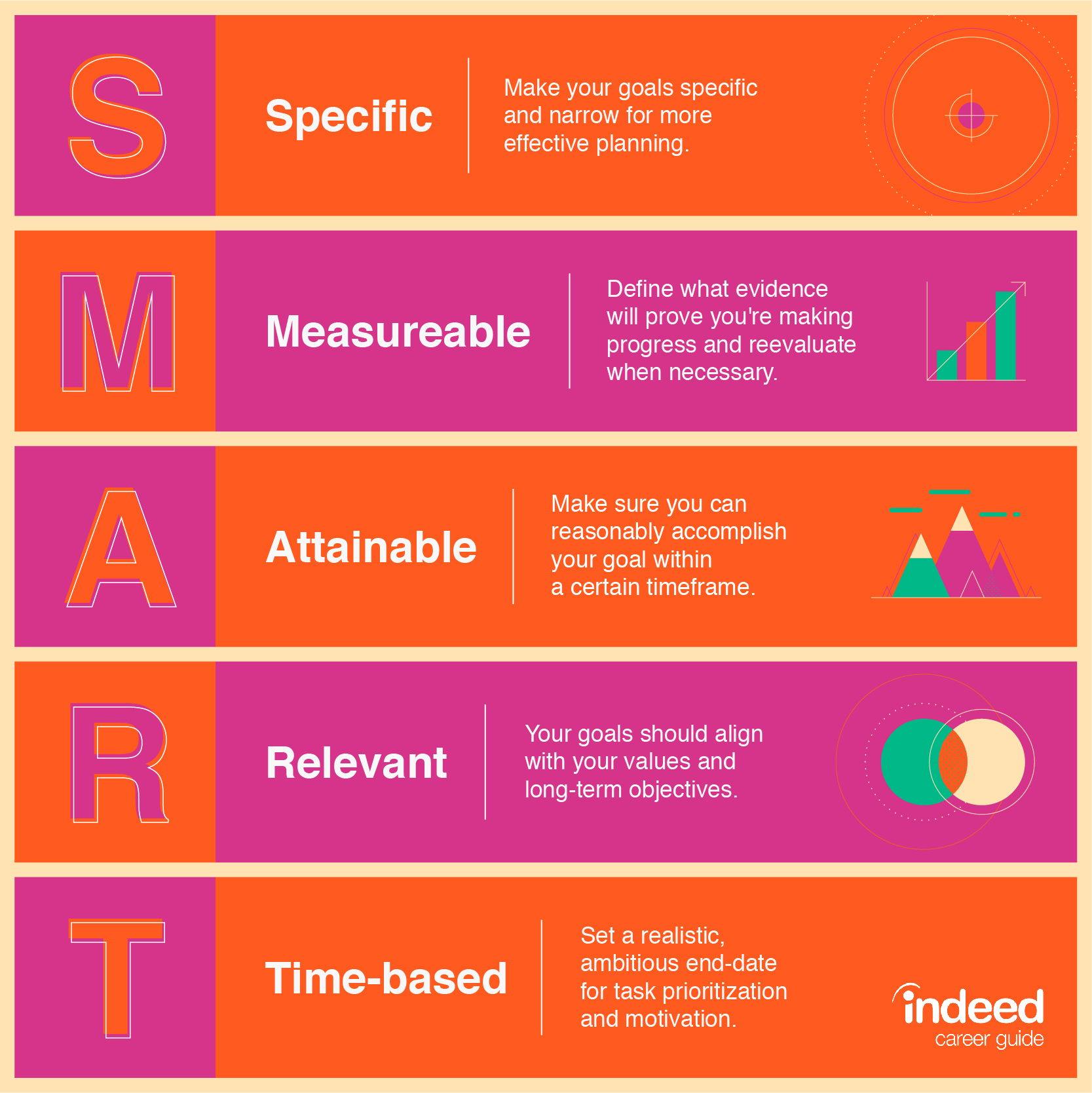 Goals help determine the ROI (Return On Investment) of the marketing campaign. Ideally, it is best practice to use SMART goals (Specific, Measurable, Achievable, Relevant, Time-bound). SMART goals help define clearly outlined views in the strategy like the tangible outcomes – double the email subscriptions, minimum percentage of growth per month, average percent increase of web traffic for the next quarter, etc.
2. Identify the Target Audience
Identifying a specific audience based on interests, age groups, geographical location, buying behaviors, preferences, wants, and needs will help focus on better results. It is best to identify a specific target audience instead of keeping it too broad. As a marketer, reaching a targeted group of people is more effective than acquiring a vast audience.
3. Create Empathy Map
An empathy map is one of the critical aspects of a content marketing strategy. Empathy maps help marketers understand what the audiences are thinking about and what knowledge gaps need to be addressed. Making an empathy map and including it as part of the content strategy will help connect with audiences quickly, invoke thoughts and responses, and create a lasting impression.
4. Create an Audience Persona
For digital marketers, knowing the audience is crucial to success. Building fictional characters that require the content will help marketers find the best routes to approach real customers or clients and connect with them quicker. Likes and dislikes, what they look like, why they would like to buy the products or services, and what the buying process looks like for each audience persona will help create better content strategies.
5. Content Creation
Once the audience personas, empathy maps, and goals are defined, it becomes easier to create meaningful content for a marketer. Content should be made through various types like case studies, videos, blog posts, quizzes, podcasts, email, and more. Knowing the audience's persona will help understand how they will connect to the content. Without a clear direction, it will be impossible to create relevant, meaningful, and helpful content.
6. Distribution Channels
The success of the content marketing strategy relies heavily on the distribution channels. Knowing how to disseminate content and make it shareable and likable are the challenges almost all marketers face. Having set distribution channels for each piece of content will help in better market penetration. Channels like email, social media platforms, blogs and websites, video content, podcasts, SEO and organic search, Google Ads and other display ads, PPC and paid search, etc., are the key to quality content distribution.
7. Performance Assessment
The content strategy is incomplete without performance assessment criteria. The criteria are usually quantitative and are clearly defined as part of the goal-setting process. Each stage of the content strategy should have inbuilt measures to check the progress and feedback. Published content should continuously be tracked and measured for better analytics. Knowing which posts have resonated with the audience and which pieces of content are viral will help readjust the content marketing strategy to achieve better and higher outcomes in the future.
What Is An Editorial Calendar?
Editorial calendars are as old as publishing presses. Traditionally, these calendars were used to collate and roll out magazines, editorials, and newspapers at a particular time. However, as publishing houses became famous, editorial calendars took on greater significance as they outline the publishing status on different channels.
Editorial calendars help content publishing teams stick to deadlines. They also help keep track of each piece of content, the stage of completion, and the editorial guidelines. It is helpful that writers, content creators, photographers, videographers, and editors be on the same page with the requirements. It also allows all marketers to keep tabs on the progress and make adjustments wherever needed.
Most magazines and editorials are planned months in advance with the help of the editorial calendar. Planning a theme, format, images, content, and videos take time to create and collate. The editorial calendar helps keep everything on track.
Digital marketing agencies have a detailed editorial calendar to help content creators keep everything on track. Nowadays, there are several editorial calendar apps and software that agencies and marketers use. Having everything digitized allows greater flexibility of keeping tabs and tracking. It also provides for quantifiable metrics to track progress (like a content calendar). While content media strategies are wholly content-based, editorial calendars are more like project management tools for digital marketing agencies and marketers.
What Do Editorial Calendars Do?
Editorial calendars help bring the team on the same page. For digital marketing agencies that deal with several clients simultaneously, having an editorial calendar is a must. It helps outline themes, ideas, and content for publishing timelines on social media platforms, blogs, community posts, and e-magazines. Editorial calendars are also handy for offline print media and Public Relations times like newspapers, magazines, annual reports, employee newsletters, and magazines.
Using an editorial calendar, digital media agencies can accurately set dates and times for posting, responses, promotional activities, conversion rates, and milestones' achievements.
An excellent example of an editorial calendar is a sports brand wishing to advertise and publish its products via sponsored blog posts. The editorial calendar will help schedule dates and times for posts (preferably around seasons like summer or around holiday times with discounted sales) when collaborations and purchasing are high. Marketers can also select from lists of blogs, influencers, magazines, and other sites and schedule publishing times for more significant impact and reach.
What Are The Benefits Of An Editorial Calendar?
1. Save Time
Social media marketing and content marketing go hand in hand. Editorial calendars help keep the content marketing strategy on point. For marketers, achieving client goals and getting the desired results within the given time frame is crucial KPIs (Key Performance Indicators).
Maintaining an editorial calendar allows marketers to plan ahead, brainstorm in time, and make notes for any changes or batches of content that need urgency. Marketers have the flexibility to choose how to plan their day without everything being marked as urgent and essential. Without an editorial calendar keeping track of all the postings, marketers tend to waste a lot of precious time.
2. Consistent Postings
For digital marketing agencies, consistency is critical. Marketers need to constantly work on increasing brand image, brand name, maintaining brand voice and tone, posting relatable and likable content, and making relationships with target audiences. To do this, they need to post content regularly. They also need to ensure that all the content is relevant and exciting to the audiences.
Consistently promoting the brand helps in develop brand awareness, which eventually leads to trust and reliability. To gain potential customers, it is necessary that the brand is visible at all times and is helping with the addition of information and knowledge. Brands that do not post content consistently are forgotten by their target audiences, and once this happens, it is incredibly challenging for potential customers to build faith again.
Regularly publishing and posting help build genuine connections with audiences.
In addition, having a posting schedule and planning all the content in advance helps promote the brand image even if it is a slow week or a significant holiday or promotional event.
3. Reduce Errors
Planning the posts ahead of schedule means that the editorial and proofreading team has enough time to iron out all the creases. Copy-editing content, fact-checking, research, and information checks are done with time to spare.
Many times, large businesses also need time to get posts checked by their legal teams. In addition, as a digital marketing agency, it is necessary to provide error-free content without typos, spelling mistakes, grammar issues, faulty or unregistered images, and videos.
Working with a definitive timeline and allowing all the teams to work on the content (within the timeframe) helps improve the quality of the content and avoids unnecessary embarrassing situations for the client.
How Is The Editorial Calendar Different From The Content Marketing Strategy?
The content marketing strategy is a blueprint to the entire publishing plan. Digital marketing agencies make excellent content marketing strategies to help clients achieve their business goals. Editorial calendars help keep these goals on a timeline.
Many marketers make the mistake of presuming that having an editorial calendar is having a content marketing strategy. Content marketing strategies help build the entire operational flowchart. They help marketers assess the need for content and ways to get the content to the target audience. Content marketing is always conducted to get more customers or audiences to build trust in a brand or business. Content marketing strategy helps assess the usability of the content for viewers. The plan is a broad-based view of the process and its implementation.
The editorial calendar includes details about the content, where it will be published, what should be included in it, the client brief, and when it should be published. The editorial calendar is used as a tool to implement the content marketing strategy. However, without the content strategy in place, the editorial calendar will not be helpful. The editorial calendar only helps schedule content and has the main points that the content should contain. The strategy helps identify areas that are useful to the brand-building process, the gaps in buyer behavior, buying patterns, and the efforts needed to bridge the gap.
Like we mentioned earlier, the content marketing strategy is a strategic content overview of the entire project. The editorial calendar is a way to ensure you communicate the brand's key points in each piece of content.
What Goes Into An Editorial Calendar?
The editorial calendar should include the following fields:
The date of publishing the individual pieces of content.
Titles/ topics of all articles, videos, audio clips
Authors/ creators/ writers of each piece
Publisher or owner of the content – who will publish the content and the publishing schedule for the piece of content.
Status of each Work In Progress (WIP)
Preferred platforms for posting the content
Format of each piece of content
Publishing frequency of each piece
Timeframe for content creation
1. Distribution Channels
Distribution channels will eventually decide the scope and reach of the content. Content marketers and digital agencies have several platforms that they can use to publish and promote the content – blogs, emails, newsletters, posts, audio clips, music videos, paid searches, advertising, and much more. More the channels, the harder it is to track them. The editorial calendar helps keep track of all distribution channels.
2. Visual Elements
Social sharing potential is maximized with visual content. Even dry blogs that are more informative than fun tend to start looking more appealing when they have attractive visuals like images, GIFs, cover images, charts, illustrations, logos, and more. Tracking the elements for each content piece will make it easier to work.
3. Metadata And SEO Keywords
SEO titles, metadata, and other descriptions will ensure that your content is optimized to reach maximum search audiences. Editorial calendars help make a note of these keywords and metadata for each post and piece of content.
4. Alignment of Content
The alignment is perhaps the most crucial part of the editorial calendar. Aligning the editorial calendar with different teams working on the project – public relations, creatives, writing, editing, quality control, etc. – will help get all the teams on one page. In addition, the editorial calendar should be shareable with different people during the content creation, editing, evaluation, and publishing phases.
Wrapping Up
Editorial calendars and content marketing strategies are different from each other. While marketers understand the importance of editorial calendars, it is wise to say that content marketing strategies are indispensable in the long term. Since today's world is fast-paced, and results are everything, marketers should learn the importance of working with both – the editorial calendar and the content marketing strategy to achieve their goals.
Relying on both will help improve collaboration between various teams, create excellent quality content, improve processing, and give better results. Using an editorial calendar has excellent collaborative benefits that help eliminate the majority of the challenges and obstacles that are too tiny and precise to include in the content marketing strategy. The calendars help fill the gaps in understanding, knowledge, goals, prerequisites, save on time, improve scheduling and editing, and give excellent results with posting consistency.
All the details in a content marketing strategy and editorial calendar should be quantifiable and indispensable to the audience. A great plan encompasses different types of content, publishing, posting, quality check, and feedback. The editorial calendar cannot be the content marketing strategy since, without operational direction, the content will not get traction with the audience. The practical implementation of the design is what helps make the editorial calendar vital.