Cross-channel marketing is the solution to constantly evolving technology, and the implications it has on each industry. With more online channels available to consumers than ever before, marketers need to have a plan to handle them.
What is Cross-Channel Marketing?
Cross-channel marketing is a customer-focused digital marketing technique. Marketers use it to provide an integrated experience across all media and digital platforms. Companies leverage different strategies, including things like:
Emails
Push notifications
Facebook Messenger promotions
Social media posts
SMS
These marketing methods need to work in unison to amplify success.
The approach relies on using the perfect combination of channels to communicate with customers cohesively. The idea is to draw upon the strengths of each different channel, building omnichannel consumer journeys and driving your audience to convert.
Designing a cross-channel marketing strategy can be challenging as you have multiple channels to consider, and you'll need to ensure consistency. But, before we look at how to build one, let's consider why you should.
Why is Cross-Channel Marketing Important?
Boosts Engagement
Gathers useful data
Increases brand awareness
Improves customer service
Improves customer retention
Modern brands can't afford to ignore cross-channel marketing, as this approach provides plenty of benefits. Not to mention that if your competitors have a cross-channel strategy and you do not, guess who will come out on top? Implementing a cross-channel marketing strategy has the following advantages:
1. Boosts Engagement
Cross-channel marketing is a fantastic way to boost engagement. Modern brands must strive to build emotional connections with their customers, and to do this; you need to facilitate engaging interactions.
There are many ways to connect with your audience, whether it's Instagram giveaways or Facebook memes. On Twitter, it's all about casual conversation and fun survey polls. One brand that nails engagement on Twitter is Taco Bell.

Posts like these can be a fantastic way to entice your audience and forge a connection, as long as they align with your brand identity. With the help of cross-channel marketing, brands can coordinate their various channels to offer streamlined communication.
Remember: to boost engagement; every customer interaction should make your audience feel nurtured, valued, and understood by your company.
2. Gathers Useful Data
With the help of cross-channel marketing, companies can collect plenty of insightful data, for example, customer preferences, values, online behavior, and buying habits. This information can help you understand the type of advertisements and content your audience prefers.
3. Increases Brand Awareness
Online advertising banners aren't as effective as they used to be. Many customers don't pay attention to the ads, and some even use ad blockers. Using cross-channel marketing, companies can serve targeted and personalized messages across customers' platforms.
By having a clever strategy instead of in-your-face advertising, businesses can build brand awareness, which improves brand trust and loyalty. Given that 86% of consumers consider authenticity as a key factor in whether they support a brand, it's important to present yourself honestly rather than through clickbait or exaggerated advertising.
4. Improves Customer Service
Using cross-channel marketing, businesses can interact with users on many different platforms. That means people can contact you how they prefer to, leading to more fulfilling communication.
It's important for businesses to use a combination of quality marketing tech and the best sales training to get results – after all, you don't want customers reaching out and being met with misunderstandings or long delays!
5. Improves Customer Retention
When brands use omnichannel marketing, they achieve a higher customer retention rate.

It's often much cheaper to keep a customer rather than acquire a new one, so this is a great way to increase revenue without a huge cost increase.
How to Create a Winning Cross-Channel Marketing Strategy
To access the above benefits, you'll need to create a winning cross-channel marketing strategy. To help you do this, take on board the following tips:
1. Build Detailed Buyer Personas
Unless you fully understand your consumers, it's difficult to create an effective marketing strategy. Marketing personas can be used to optimize websites; such personas make sites 2-5 times easier to use by consumers.
Your buyer personas should include info about consumers' buying behavior, preferences, and the communication channels used. Social listening tools can help you to gather data and build detailed buyer personas.
Brands must conduct user research to figure out pain points, desires, and consumer needs. The key is to come up with a range of different buyer profiles. When you know plenty about your buyers, you'll build a high-performing marketing campaign.
2. Use Segmentation
Once you've designed customer profiles, you should split your consumers into different groups. You might segment your customers according to browsing habits, shopping preferences, or brand interactions. Segmentation allows you to deliver the most appropriate campaigns to the right groups. You'll gather data that defines the most vital customer segments, helping you to optimize your marketing campaigns. There are many other benefits of marketing segmentation, including:
You can create ads that are hyper-personalized
Helps you to achieve brand differentiation
Assess opportunities for niche marketing
Helpful to convert your higher quality leads
3. Content to Match The Buyer's Journey
Your content must complement the buyer journey; it's important that brands deliver content that matches exactly where the customer is in the sales funnel. For instance, if a customer puts items into their cart but does not complete the purchase, you can send them a follow-up email later. The email might offer them a special discount. By doing so, you'll encourage the user to engage on another channel and take the desired action.
When you're devising your marketing strategy, it's important to keep the desires and needs of your audience in mind. Companies in different sectors need different tactics. For example, the marketing strategies for SaaS won't be the same as the tactics used by fashion retail brands.
4. Social Media Best Practices 
To deliver a fantastic cross-channel marketing strategy, brands need to understand social media. It's vital to post the right content on the appropriate channels. Every social media platform has different marketing best practices, for instance:
Instagram: It's all about visual posts on Instagram – this is not the place for plain text content.
Twitter: When working your marketing moves on Twitter, you've got to keep it short and snappy; no essays allowed (but fun emojis don't do any harm)!
Facebook: To drive engagement on Facebook, brands should share articles about current events or try user-generated content.
To create a powerful cross-channel marketing strategy, it's vital to build a strong social media presence. Video marketing content is particularly effective; consumers prefer it to text-only content. Encourage cross-collaboration between your content creation team and your marketing team, as they'll both be able to help each other out.
5. Use Marketing Technology
Marketing tech allows brands to gather analytics to improve the success of their campaigns. To optimize your strategy, you'll need to choose technology that offers powerful analytics options. Some tools offer automated marketing features to speed up processes. Marketing tech allows you to take control of the channels you use, the ads you serve, and when these ads are displayed.
Your marketing tech should help you to deliver an improved customer journey, drawing on the messages and channels that your audience is the most engaged with. Modern customers don't appreciate long-wait times, so there should always be an emphasis on a fast turnaround.
6. User Engagement Strategy
To make the most of cross-channel marketing, businesses need a powerful user engagement strategy. User engagement refers to how you develop a relationship with your consumers. The relationship is built through interactions via phone, email, blog, or social media. To create a meaningful relationship, you need to listen to your users and act on the info they share with you. To design a compelling user engagement strategy, here are a few key ideas:
Use storytelling techniques; seek to share your vision and your mission.
Use active listening techniques to understand what the users want. If there are problems, seek to solve them.
Nurture user relationships using social media channels and offer fast responses to comments, whether positive or negative.
Provide educational marketing content, and consider hosting virtual events.
7. Personalized Customer Experience
Developing an impressive cross-channel marketing strategy is all about a personalized customer experience. Marketing statistics show that 74% of users become frustrated when content lacks personalization.
Offering a personalized customer experience allows brands to focus on relationship marketing. This type of marketing has personalization at its center and also focuses on authentic connections and communication. Relationship marketing has several benefits, including:
Increased brand loyalty.
The creation of a community
High rates of engagement.
Remember, to provide a top-notch customer service experience; you'll need to provide your sales staff with excellent training in omnichannel customer support.
8. Optimize Your Strategy
To make the best of your cross-channel marketing, you'll need to analyze your efforts and optimize as appropriate. Marketers should conduct A/B testing to see what works best.
By regularly reviewing, analyzing, and optimizing your strategy, you can stay ahead of the competition and ensure your cross-channel approach is up-to-date.
The Takeaway 
Cross-channel marketing delivers many benefits, from improved engagement to increased customer retention. To really achieve this, you need lots of data and great personalization.
However, developing your strategy is just the beginning. You'll need to analyze and optimize your efforts to ensure continued success. Whether it's SEO strategies for affiliate marketing or CRM best practices, businesses must always be up to date on the latest trends, as well as their own metrics.
Author Bio:
Grace Lau – Director of Growth, Content, Dialpad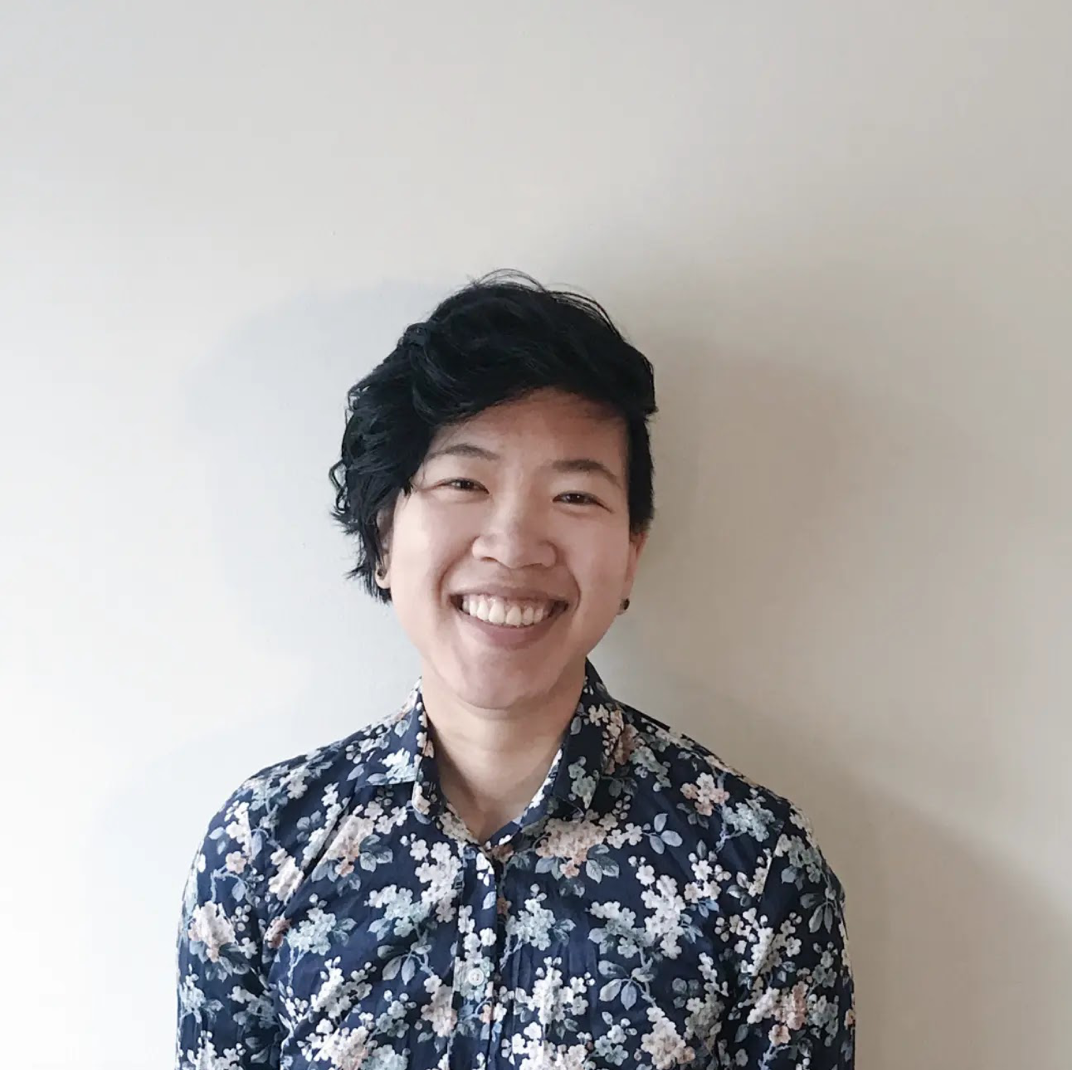 Grace Lau is the Director of Growth Content at Dialpad, an AI-powered cloud communication platform for better and easier team collaboration. She has over 10 years of experience in content writing and strategy. Currently, she is responsible for leading branded and editorial content strategies, partnering with SEO and Ops teams to build and nurture content. Here is her LinkedIn.