Do you want to know how to design the perfect pin to go viral? Pinterest is currently one of the most valuable social media tools. With more than 487 million people using Pinterest monthly, it is no surprise the most businesses insist on a presence. Pinterest helps users find ideas that inspire their future purchases. For businesses, this is a jackpot. Businesses hire digital marketing agencies with specialized experience to take their marketing efforts to the next level.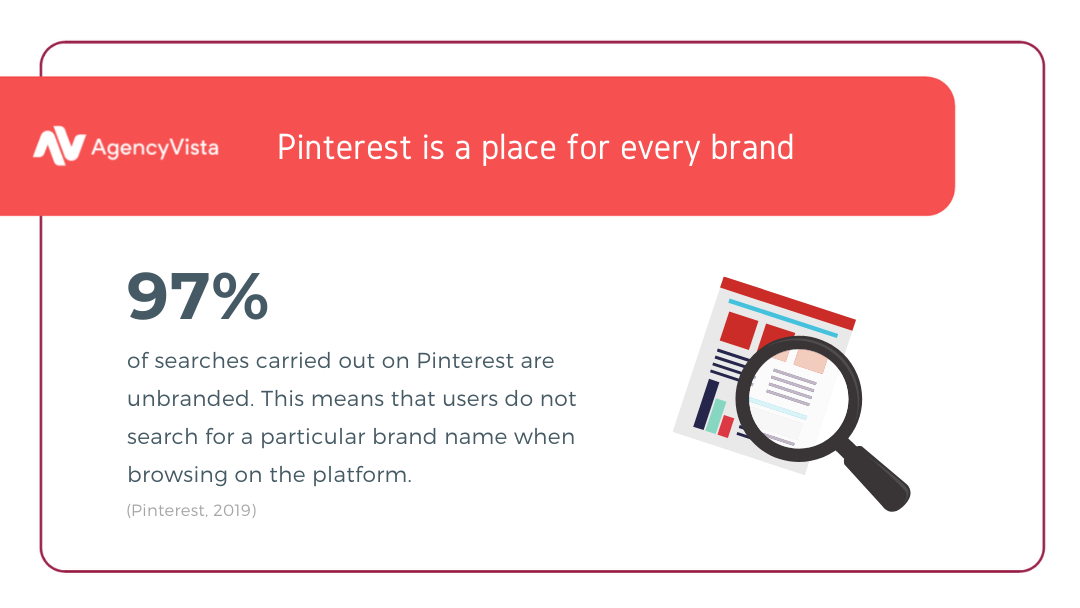 It goes without saying that the Twitter algorithm is vastly different from other social networks such as Facebook and LinkedIn — the same goes for Pinterest. The content tips and specifications on Pinterest differ from those on other social media platforms. Pinterest was initially meant for people to keep track and find new DIY projects, old recipes, cat and dog videos, and more.
However, now it has emerged as a top-rated search engine with excellent referral traffic. Pinterest sees more than 240 billion pins saved by users totally. Pinterest has gained so much popularity globally that more than 50% of its pinners live outside the United States. 
Why Should Marketers Use Pinterest?
Businesses have started looking at alternative networks to tap into new audiences and to provide a cross-platform strategy to their existing customers. Many brands are attracted to Pinterest as it offers high conversion rates on their content pieces.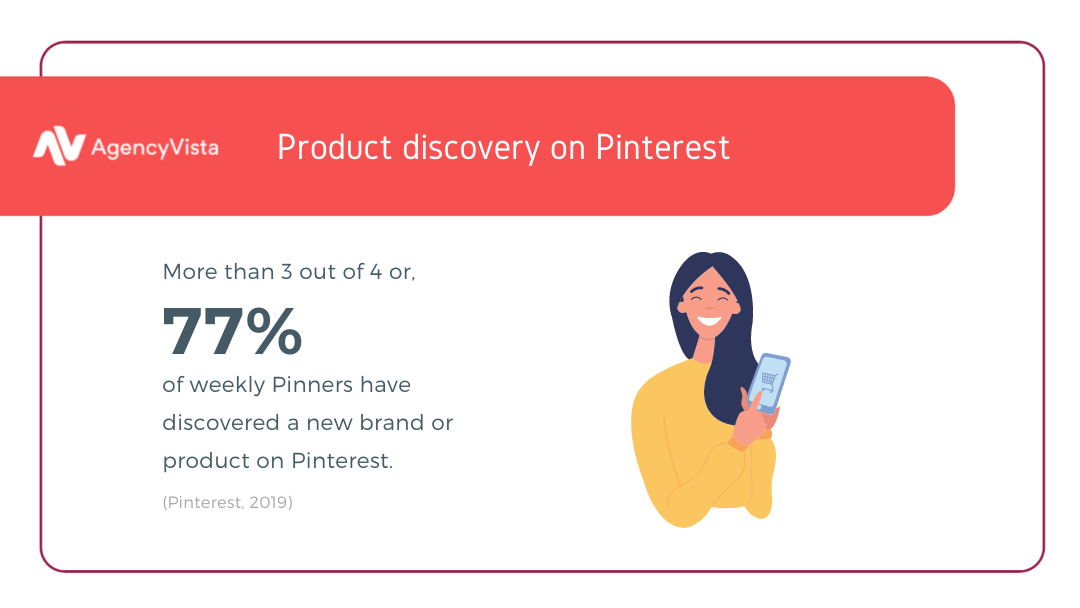 Converts Browsers into Active Purchasers
Pinterest helps increase conversion rates since the pathway or the customer journey requires fewer steps to conversion. The term conversion (in this instance) is wholly applicable to sales or purchases. The high conversion rates on Pinterest with a decreased number of steps make Pinterest a massive hit with businesses. 
Drives Huge Amounts Of Traffic
459 million people use Pinterest to find ideas that help them make their purchases. Digital marketing agencies know the importance of increasing traffic to drive purchases. Generating traffic leads to a substantial increase in sales per month. Pinterest effectively helps steer viewers to business websites to make a purchase. 
High User Engagement
Pinterest users are active. Most users on Pinterest actively search for and curate idea boards with the help of pins. These pinned ideas help keep the user engagement high at all times. Pinterest users find and share pins with other users. This user behavior allows pins to go viral. The engagement is high on Pinterest since all the posts are visual. 
Pinterest Integrates With Other Platforms
Pinterest has sharing connectivity. Sharing and connectivity are major factors for marketers to use Pinterest. It integrates wholly with Facebook, Twitter, and business websites. Digital marketing agencies with access to business pages can easily share content between different social media agencies. 
Why Do We Need To Design Perfect Pins?
As with all social media sites, the algorithm keeps changing. Creating perfect Pinterest pins helps gather more attention. Pinterest favors fresh content that is addictive to users. Unique content that offers excellent value helps several users focus on the superb quality of pins.
While digital marketing agencies help businesses build the brand, they make several different styles of pins to help gain attention across all target audiences. Agencies also design pins to gain excellent search traction and high conversion rates. Pinterest users prefer getting inspired and making purchases directly from the marketed sites. The more unique the pins, the better it is for businesses.
How To Design The Perfect Pin to Go Viral
Let us look at the best way marketers can design pins to go viral. These pins have to be unique, attractive, and should be addictive in nature. Designing the perfect pin on Pinterest will allow you to reach a broader audience. While pretty pins may look nice, they may not be utilizing all of Pinterest's robust features to drive conversions for your business.
1. Research the audience and find your unique trigger
Marketer's generally kickoff their strategy by starting with some market research. Social media strategies are successful only with the proper research and statistics. Without these insights, you will go into your strategy blindly and may not be effectively marketing the product or service. 
Statistics make a lot of difference to the algorithm and planning. Since women make up more than 60% of the Pinterest audience, it's important to incorporate these insights into your pins. Think about what your prospective audience would be searching for and what categories pair well with your area of focus. For example, if you're marketing bread, you could tailor your content around experiences where bread would be present. These can be events such as a picnic in a park, family bbq, at the beach, or as a snack after a child's soccer game.
The goal should be to create a "trigger" with your product and that experience. If you think of the alcoholic beverage Corona, what do you think of? Most likely the beach or summer. If you think about peanut butter, you could think of jelly with it. Think of what the product or service you're marketing's trigger could be and incorporate that into your pin strategy to tap into new markets.
2. Make sure your image is the perfect size and shape
Digital marketing experts always stick to the style guidelines that are laid out by social media platforms. Pinterest also has these guides in place for creating excellent pins. The preferred image aspect ratio is 2:3. Anything larger than that, and the image will get cut off. Ratios other than the ones prescribed by Pinterest may truncate. Marketers should always use high-quality images that do not pixelate on different screens.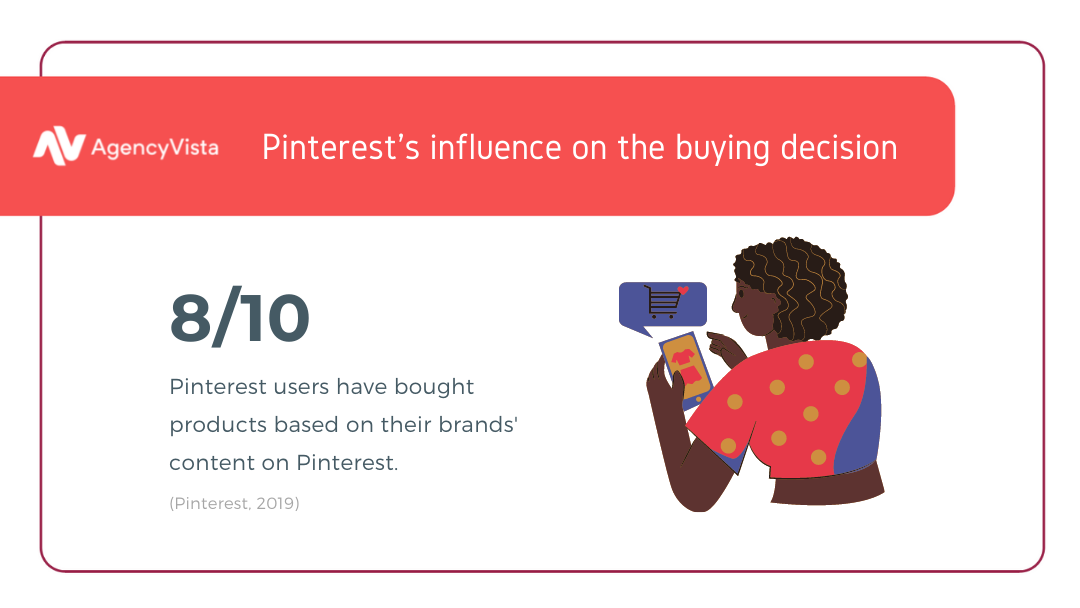 Long pins are fine at 1:2.1, while anything more than that may get cut off. Long pins look fine on the desktop but do not fare well on mobile phones. Since nearly 85% of pinners log in using the mobile app, the images should be optimized for smartphones. Images that are not according to the Pinterest size guide may get cut off from the bottom. Mobile photos are still viewable, but important branding information and contact details may be cut off. Watermarks and other valuable information may also get cut off.
The file types need to be PNG or JPEG, and the max file size should be 20 MB. Marketers understand these issues and specifications and ensure that the pins are continuously optimized to suit all devices.
3. Create content that resonates with your audience
The Pinterest algorithm favors pins that are original, unique, and authentic. Stock photos used too many times may not get boosted by the algorithm, and the pin may drop in value. Many businesses also have their own photos by a professional photographer. It may be worth working with a photographer to create these visual experiences so that your audience can better picture themselves in the story you're creating.
Make sure your images include diverse people from your target audience; the more people resonate with your cessage without having to fully spell it out.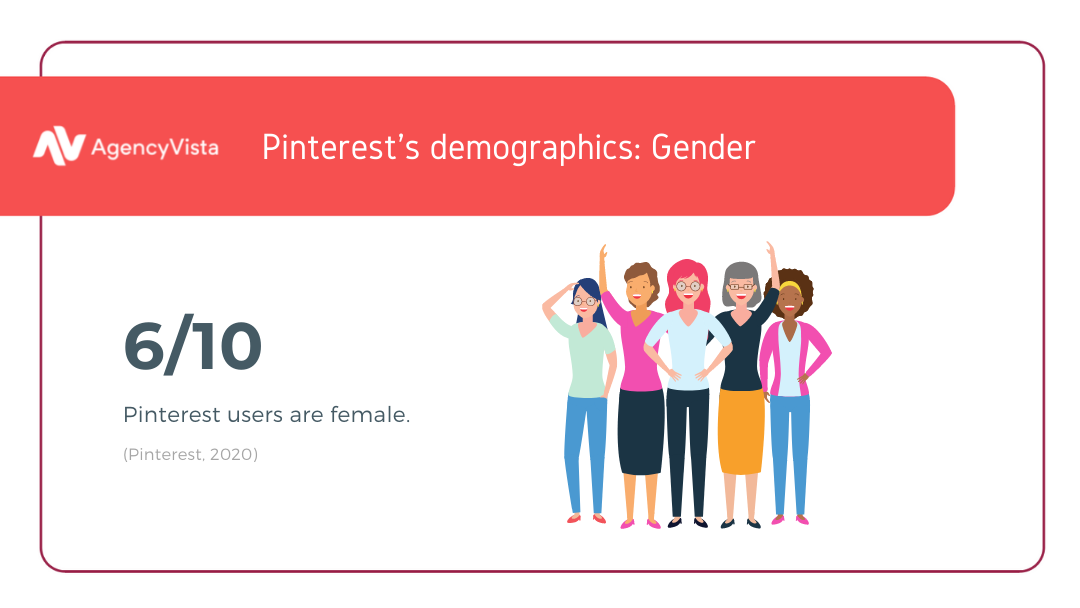 Apple was able to win over the masses by drawing analogies between the virtual world (which was unfamiliar) and the physical one (which all consumers knew intimately). One of their most recognized analogies is from their iPod ad, "1,000 songs in your pocket". The ad doesn't discuss the details of what's going on in the backend but explains to customers in 5 simple words the value. This is a great tool to consider when designing the perfect pin to go viral. 
4. Add your unique hashtags
Pinterest jumped onto the hashtag bandwagon a bit late. However, once users realized that hashtag options are available, the pins became famous overnight. Adding relevant hashtags is excellent for Pinterest SEO and rankings. Hashtagged pins get great visibility in Pinterest searches.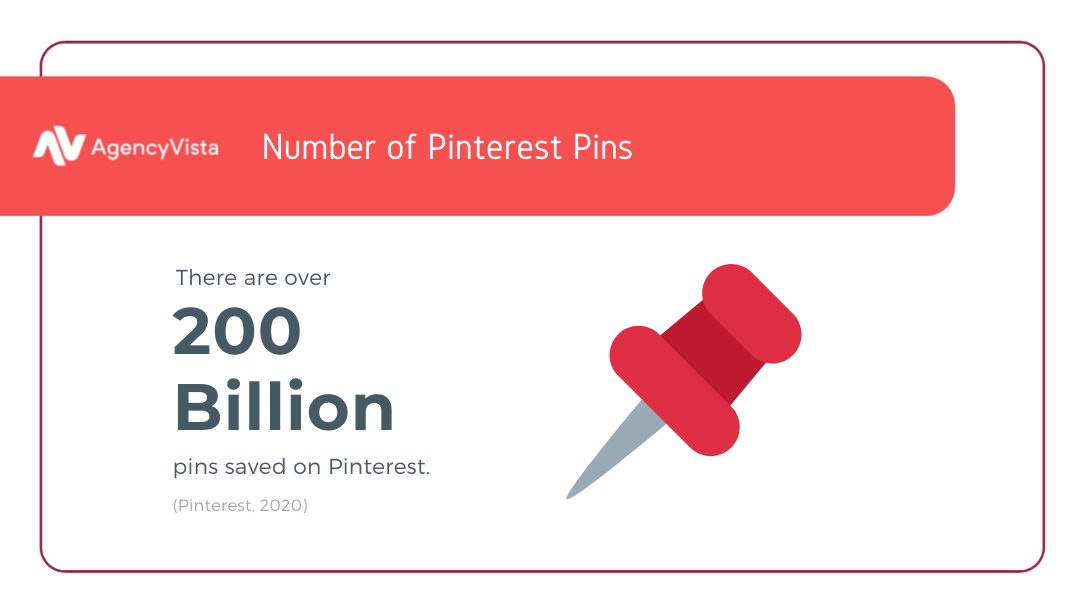 Experienced marketers add hashtags to each of the pins to ensure that the search engine boosts the content. These hashtags are more reasonable than other social media sites. They are more logical since Pinterest users save these pins for later use (wish list). The hashtags on Pinterest should be topical. For example, festive content should have seasonal hashtags. Food pins should have hashtags with the names of the food or the restaurant or recipe name; topics like wedding planning, events, home baking should have #wedding, #events, and #homebaker, respectively.
5. Check your analytics
No marketing effort is perfect without analytics. Pinterest pins are no different. Pinterest allows business accounts to track the analytics to check how the pins are doing. The design of the perfect pin will indeed be so, only if it can be replicated for other content. While we do not advocate a one-size-fits-all method, experienced digital marketers understand the importance of analytics, statistics, and measurements.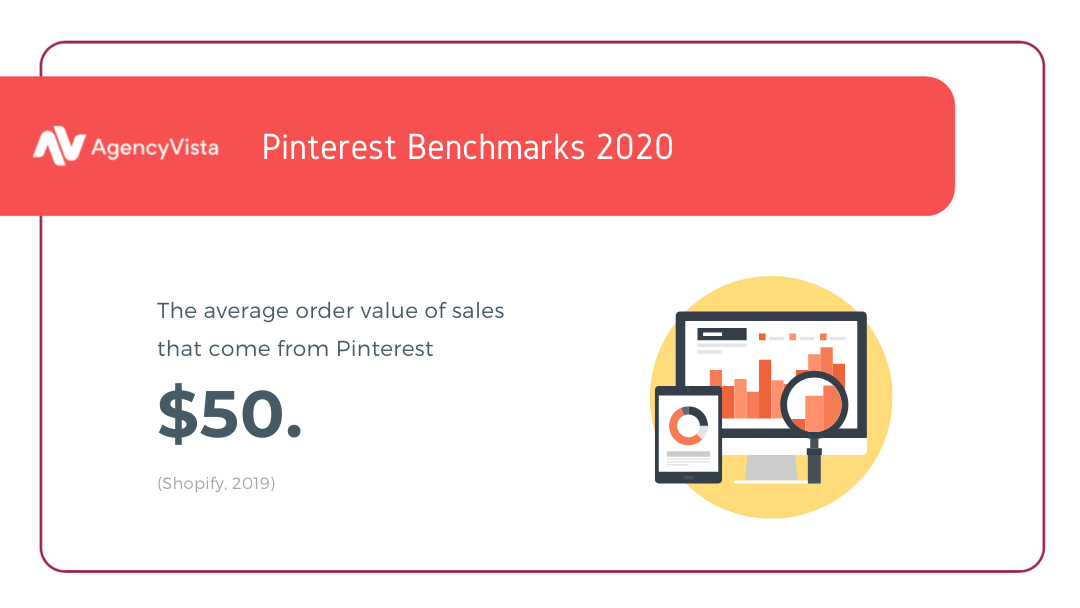 It is in the business's best interest to check which pins are outperforming expectations and which are not doing well. Analyzing the pins will help optimize the ones in the future to get excellent results.
Wrapping Up:
While designing the perfect pin, just the content and image aspects should not be focused on. What matters most is which content resonates with target audiences. To understand this, proper research, statistics, and analytics are required, along with excellent design implementation, text, elements, and hashtags. 
Level-up your perfect pin creation and start driving traffic from Pinterest with the help from one of these top Pinterest marketing agencies.
If you're an agency and looking to give your own marketing efforts a booster shot, then view our pricing plans today!