The digital marketing landscape will become more competitive than ever in 2021. Despite this knowledge, 45% of organizations don't have a clearly defined digital marketing strategy. With digital marketing constantly evolving, it's difficult for businesses to implement strategies and keep up with current trends. Discover the top 20 digital marketing agencies of 2021 to drive site traffic and scale while saving time and money.
Organizations struggling with their digital marketing strategies should consider hiring a qualified agency to help cut through saturated search engines and social media. Agency Vista, the largest marketing agency network (45k+ members), has released the top 20 digital marketing agencies worldwide.
Our approach connects brands with agencies in a data-driven way that offers businesses precise matching with the most qualified agencies for their specific requirements and budget. Part of our validation process requires Agency Vista members to connect their social media accounts, onboard and verify clients, and invite team members. Once the agency's information has been verified, they will receive access to the Agency Vista badge on their profile.
The ranked agencies have been researched, compiled, and verified to help businesses scale their digital marketing efforts. These include, but are not limited to:
Client Portfolio
Reviews
Partnerships
Client Size
Industry Focus
Budget Size
And more
Top 20 Digital Marketing Agencies of 2021 – Verified by Agency Vista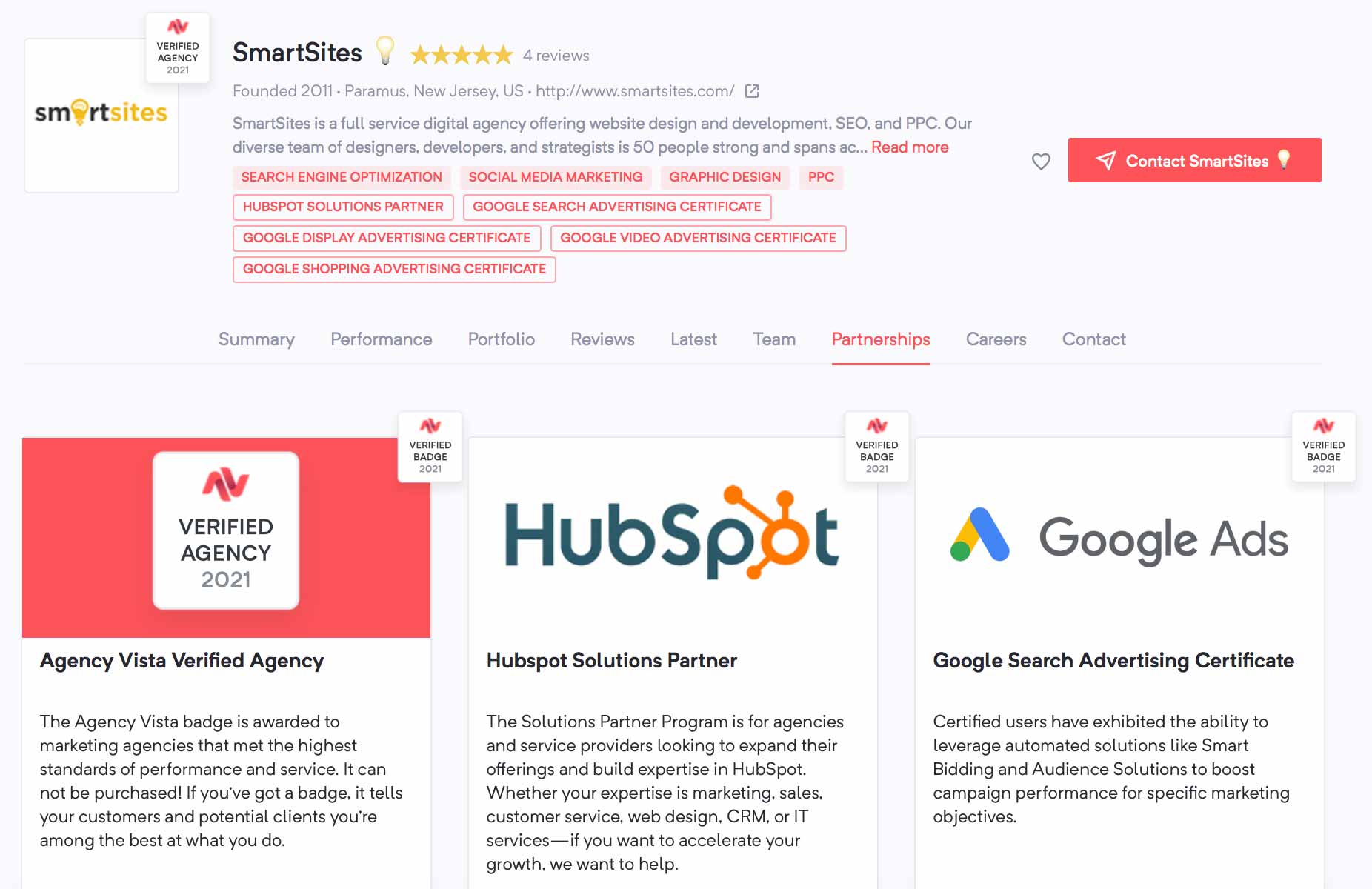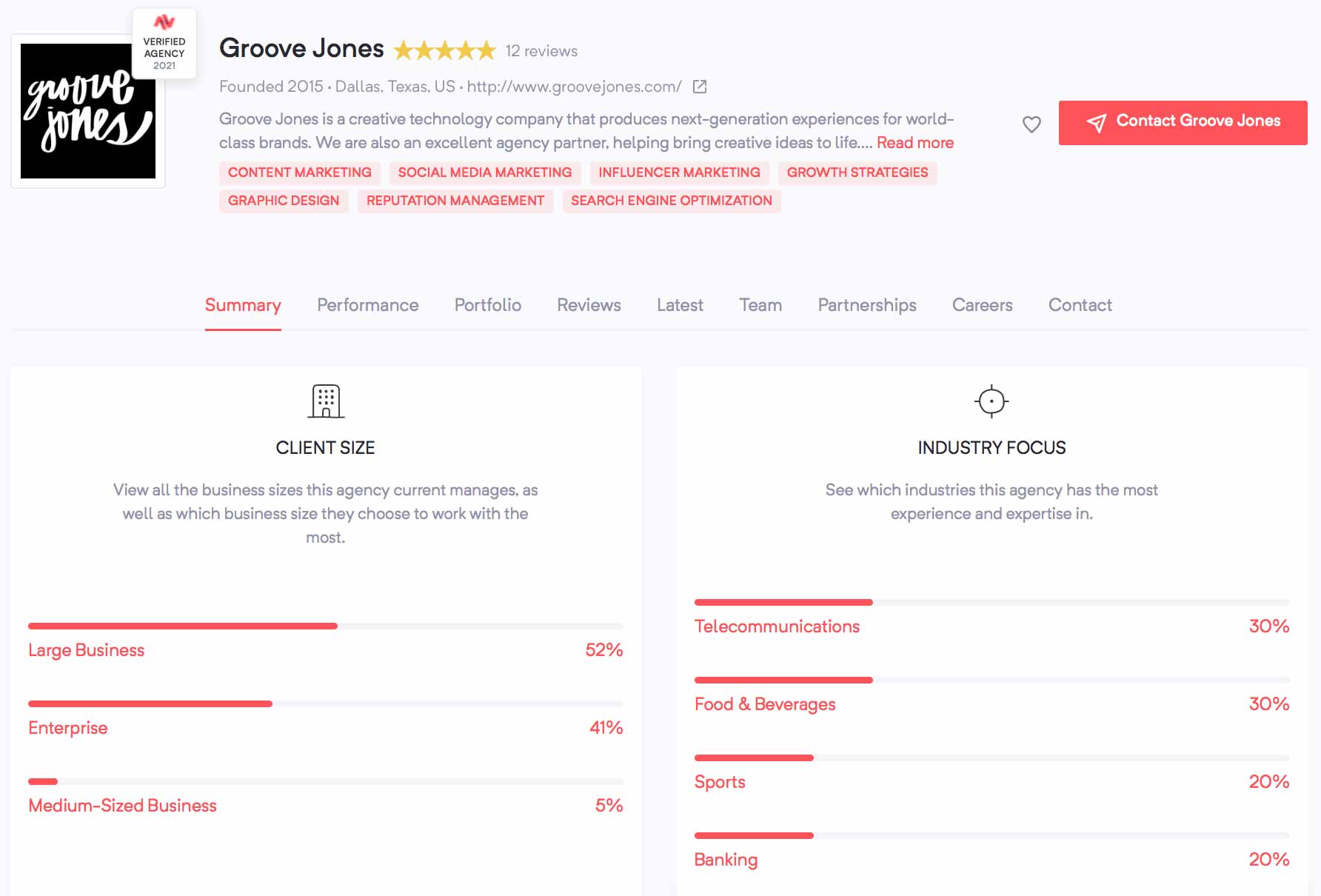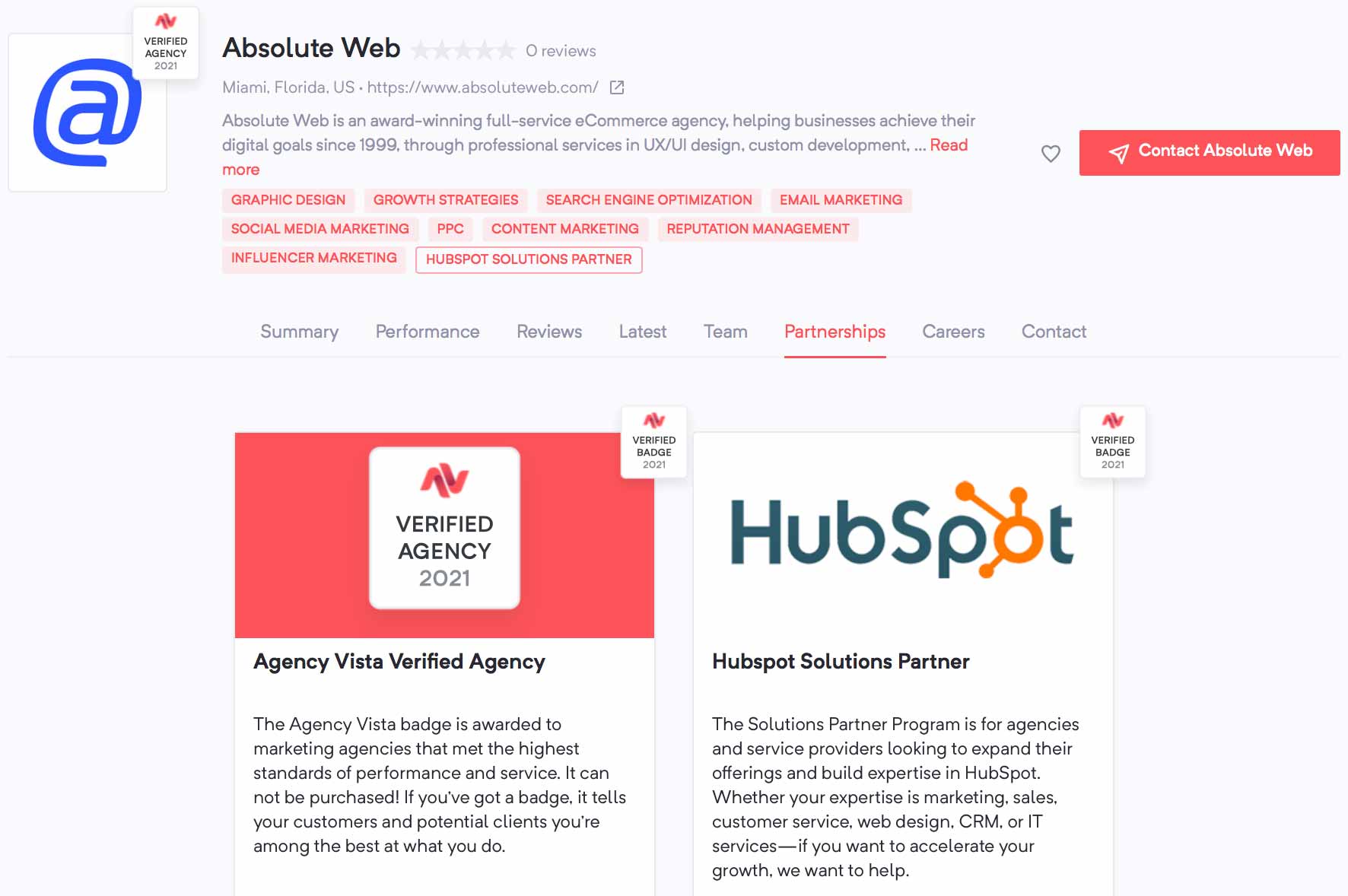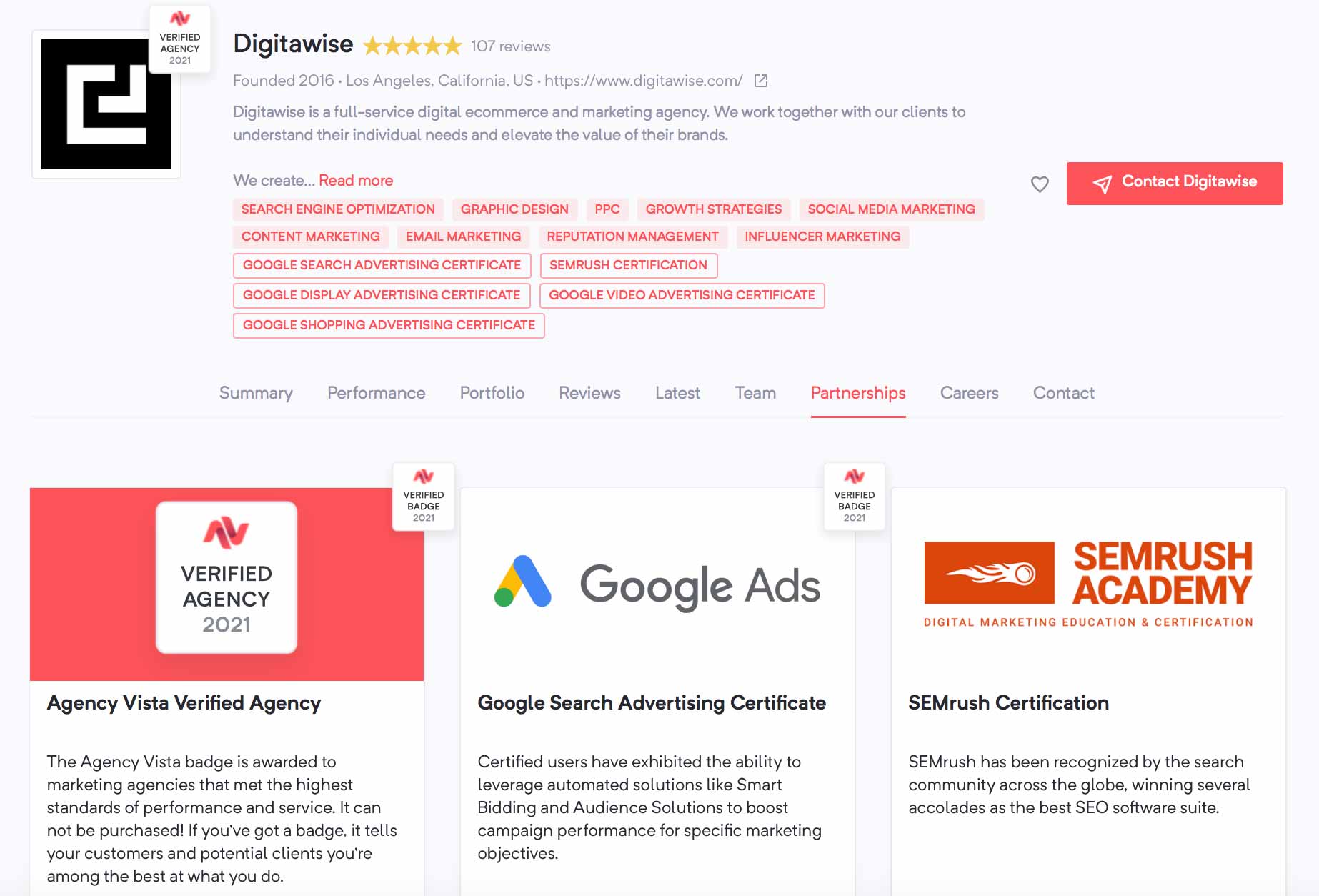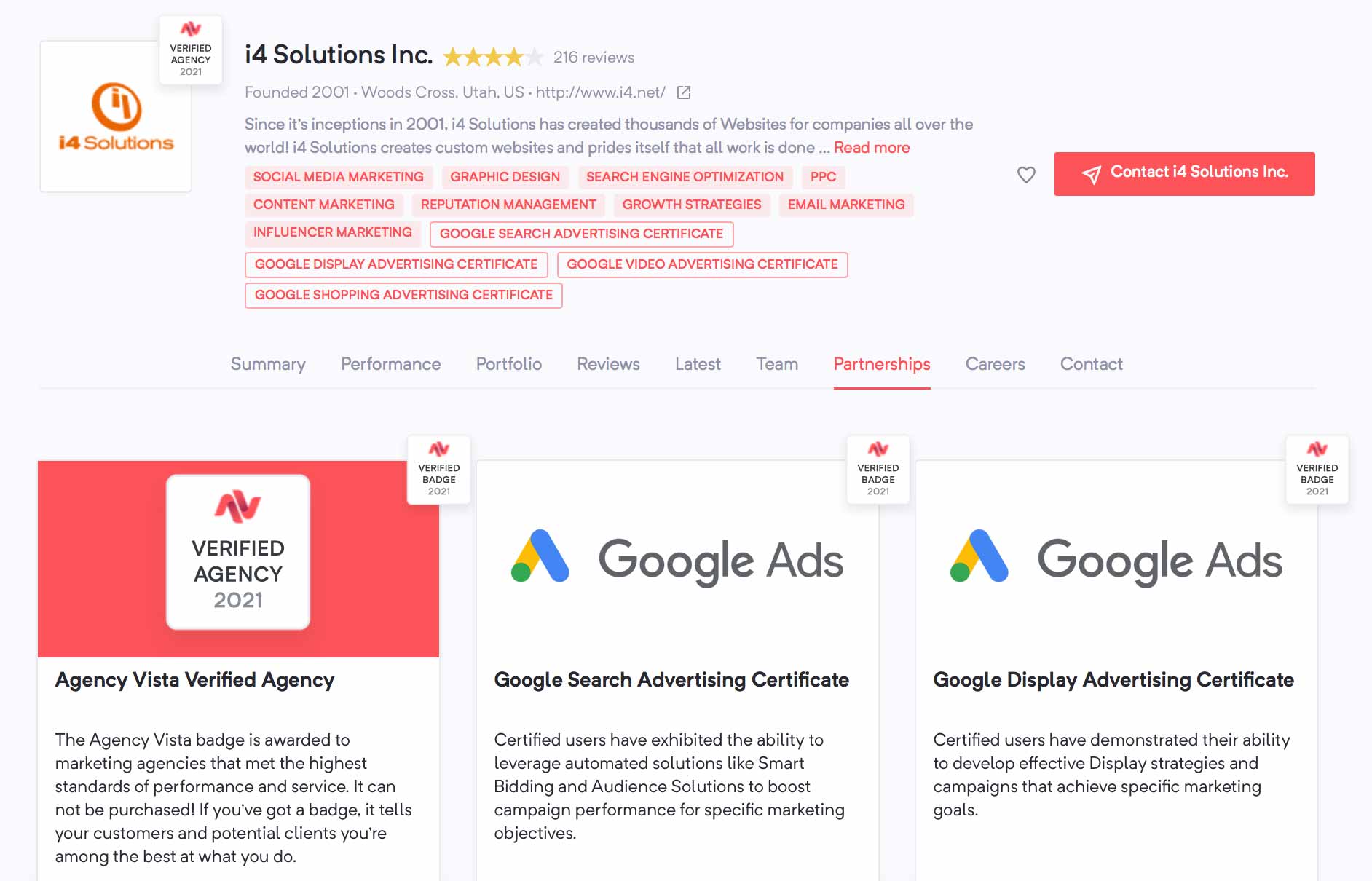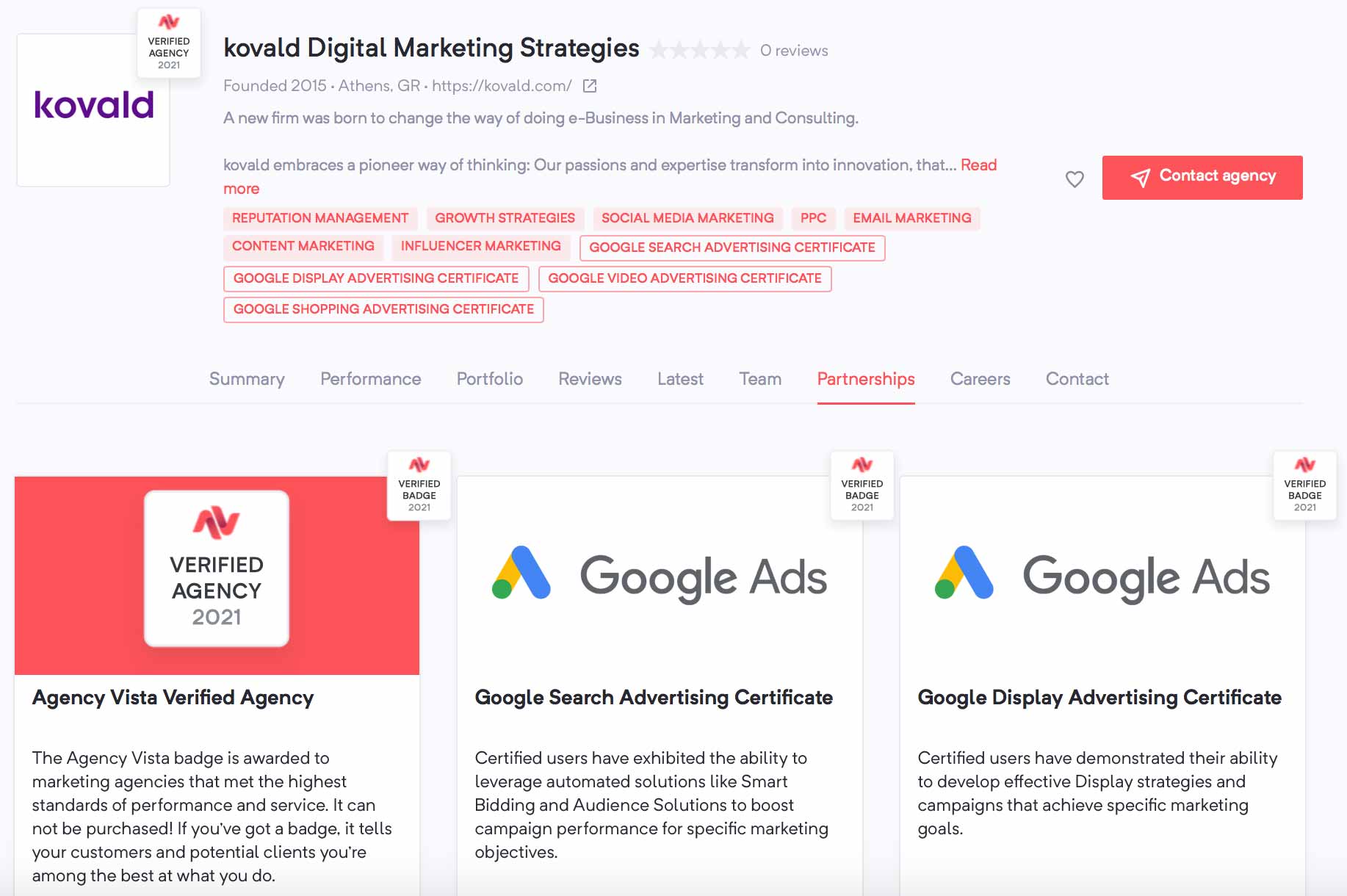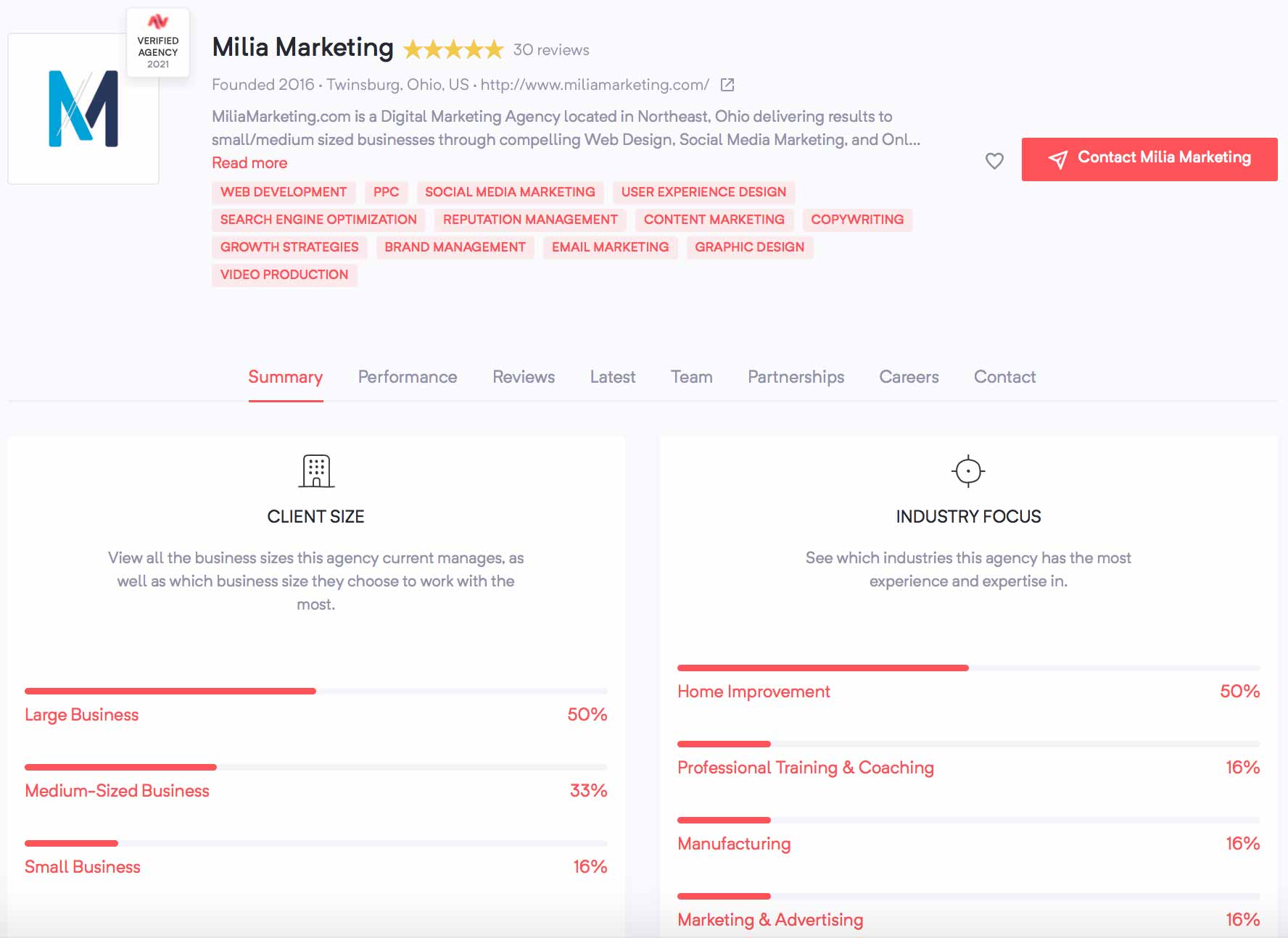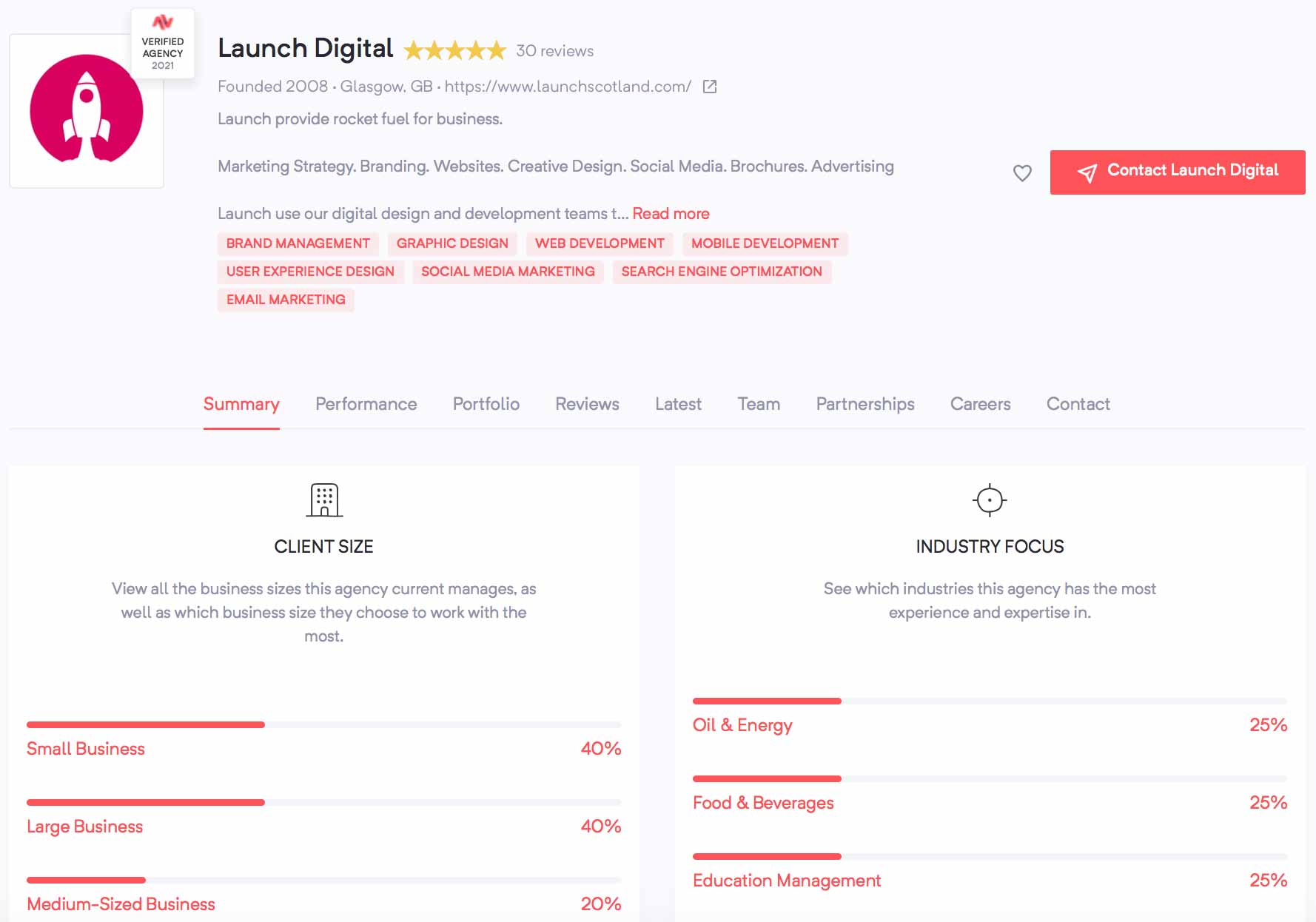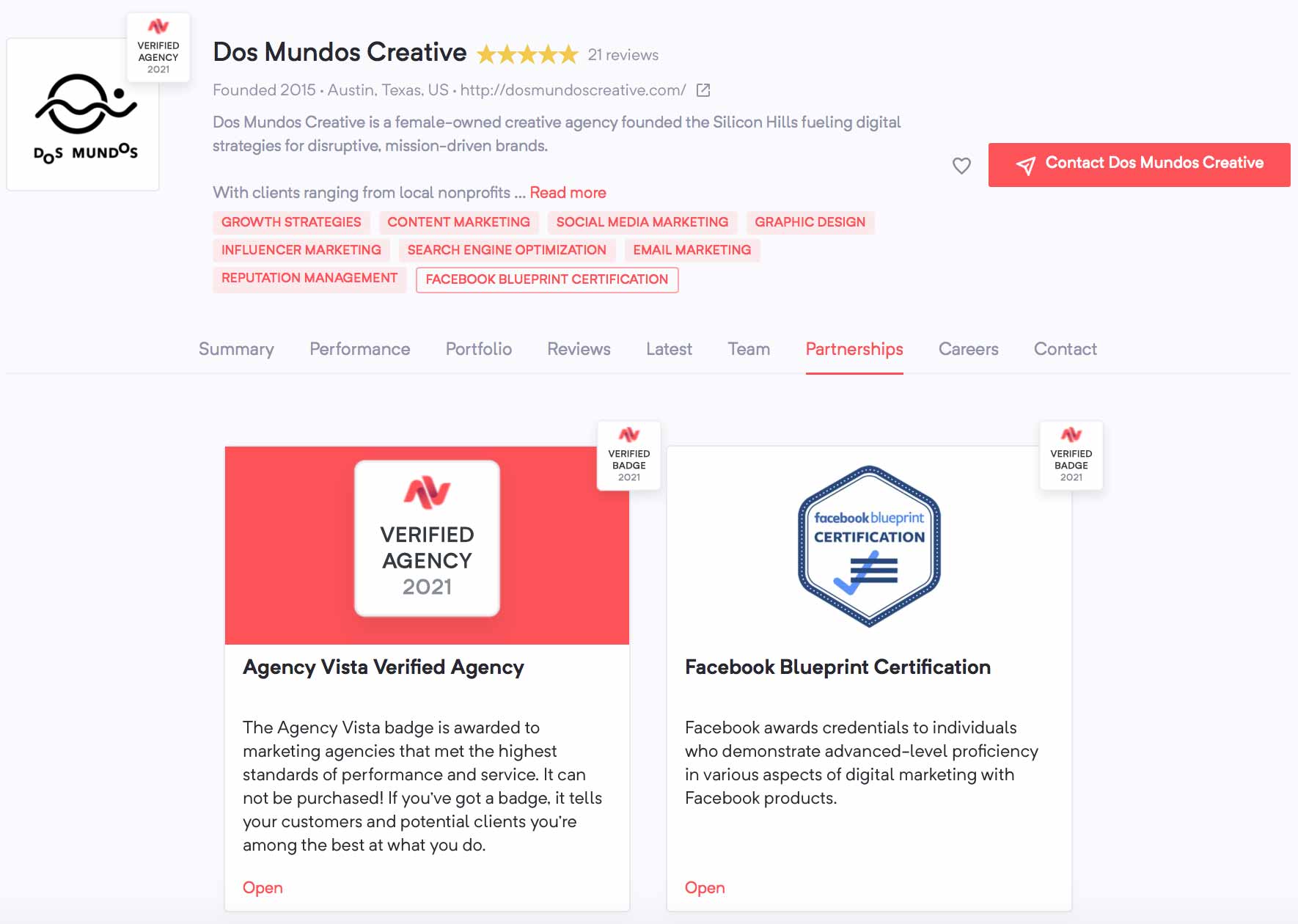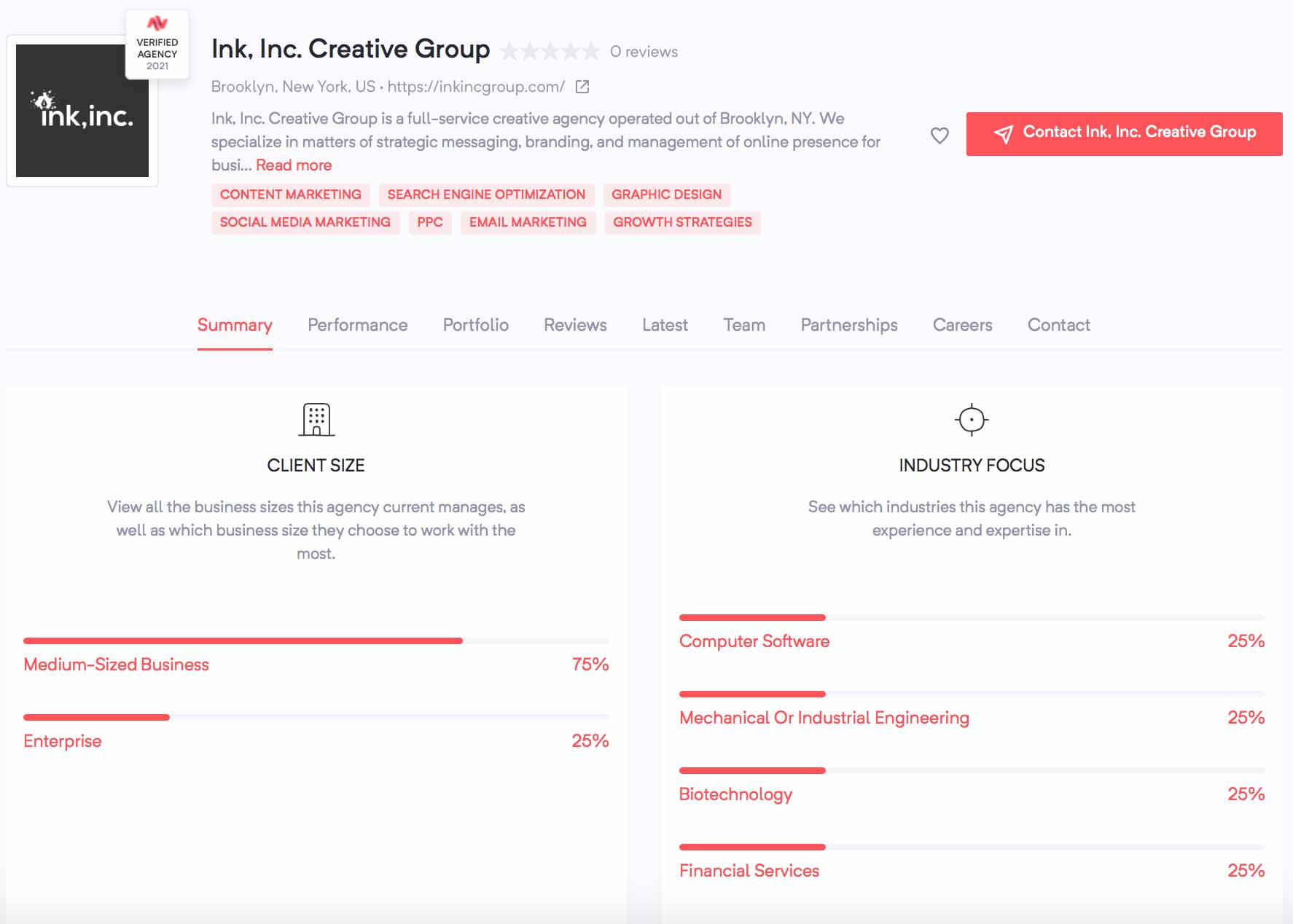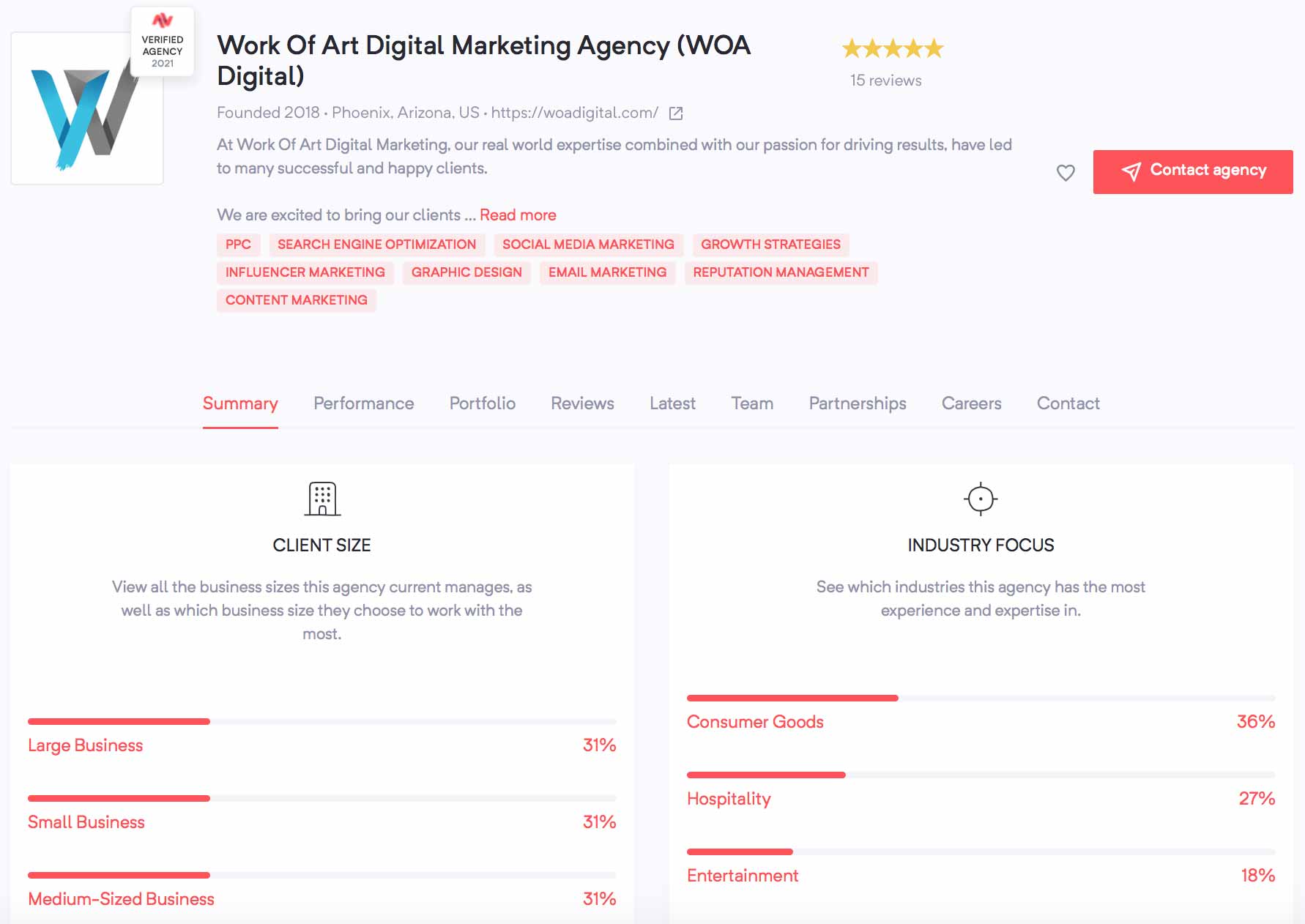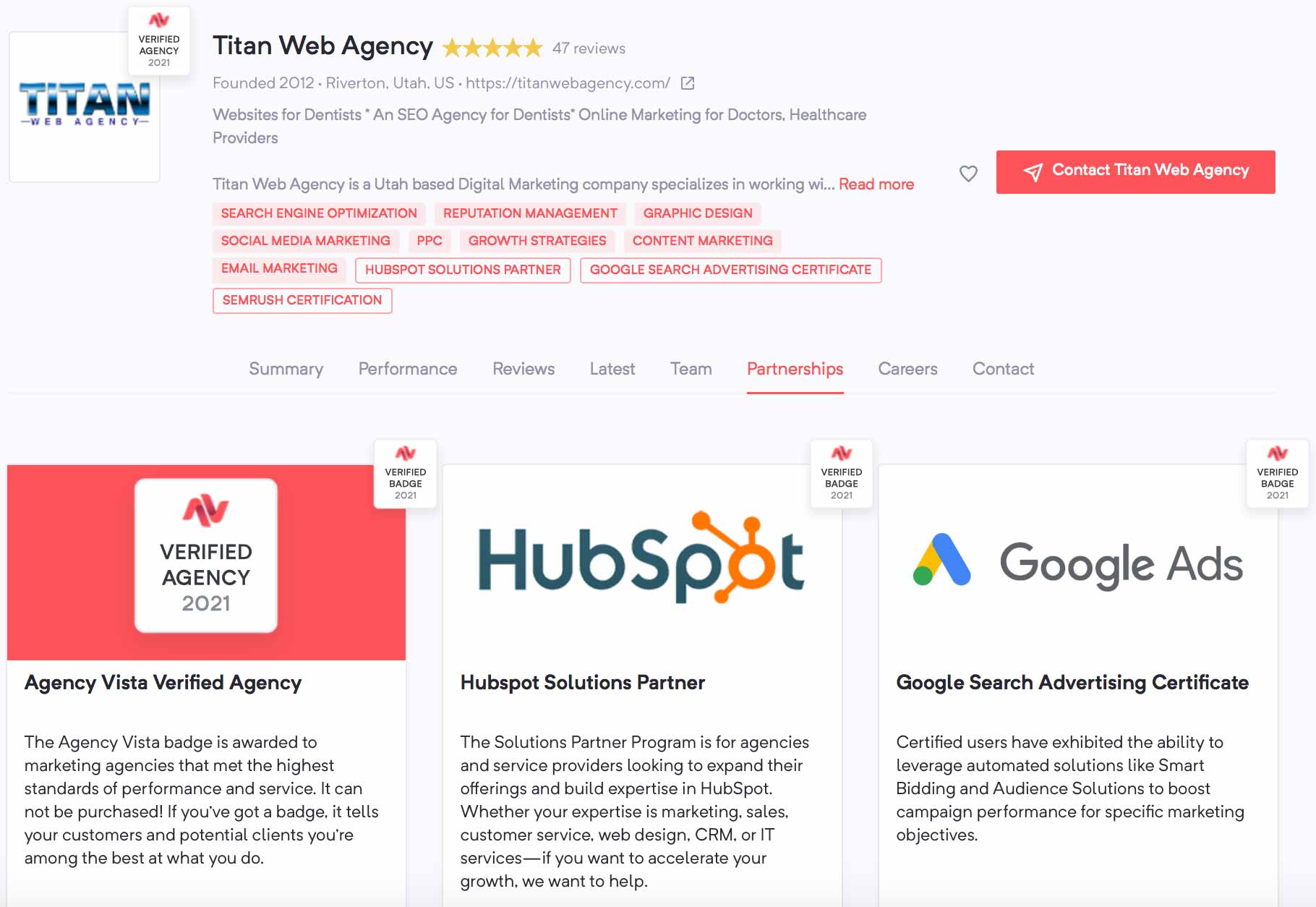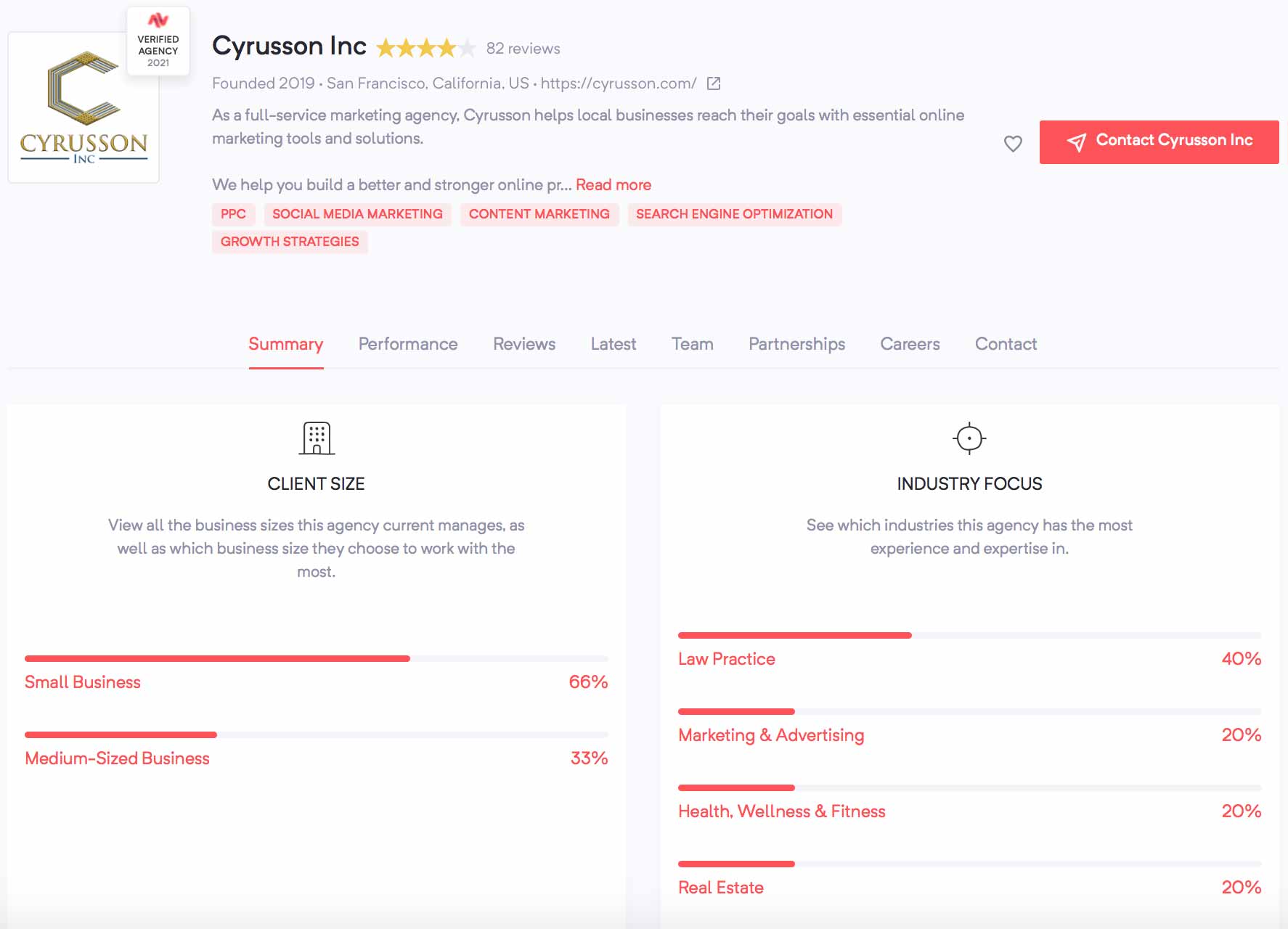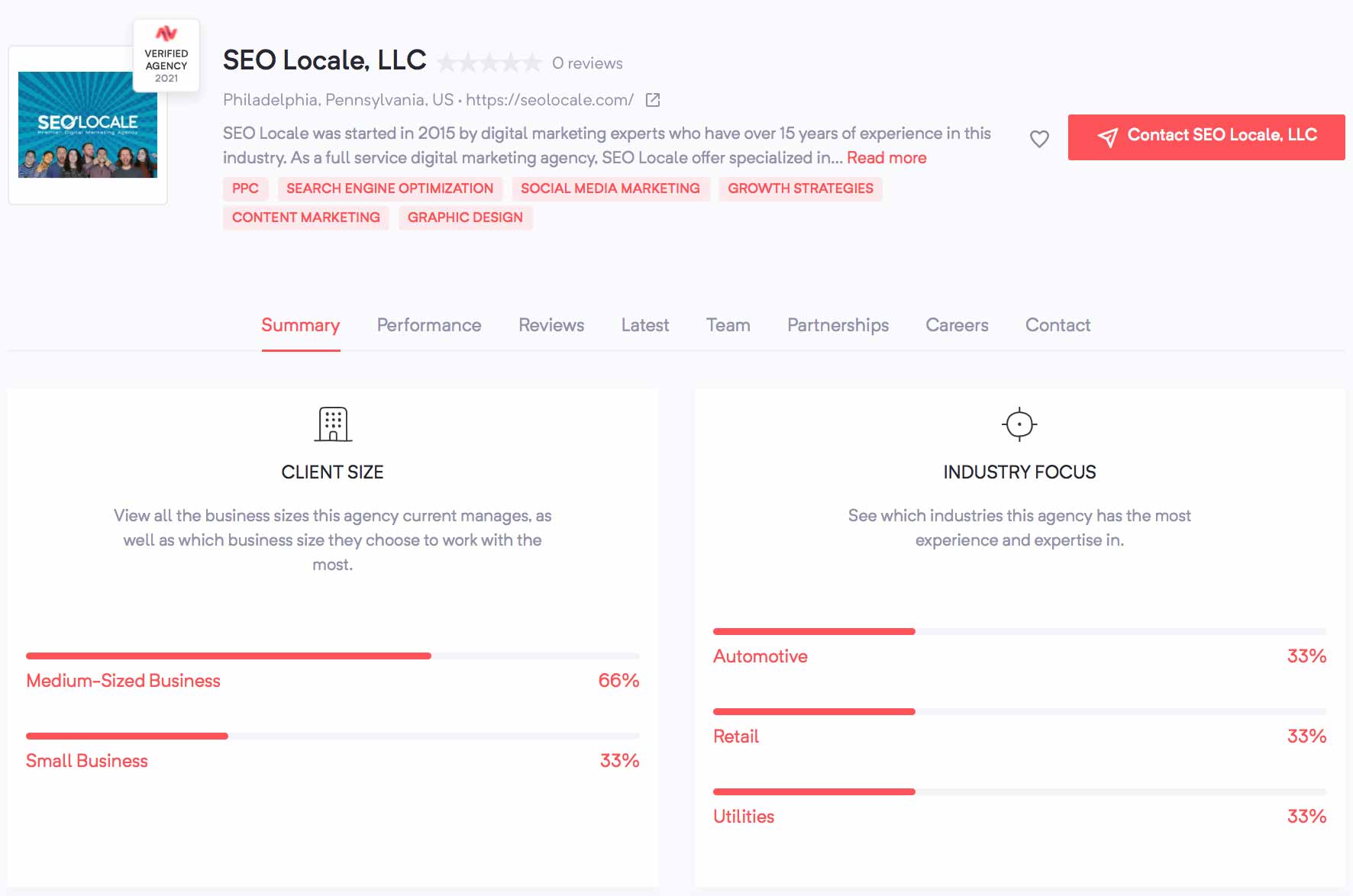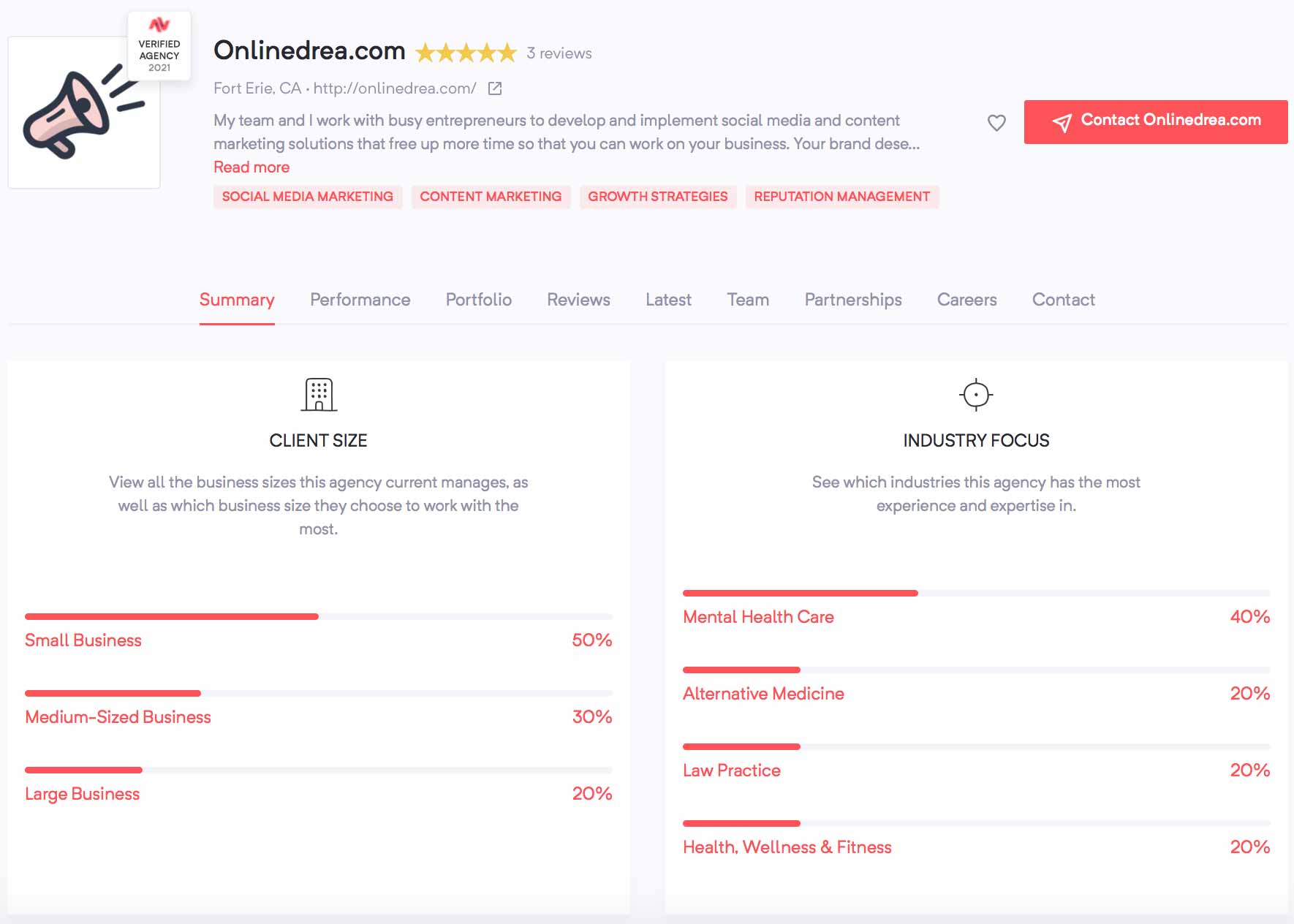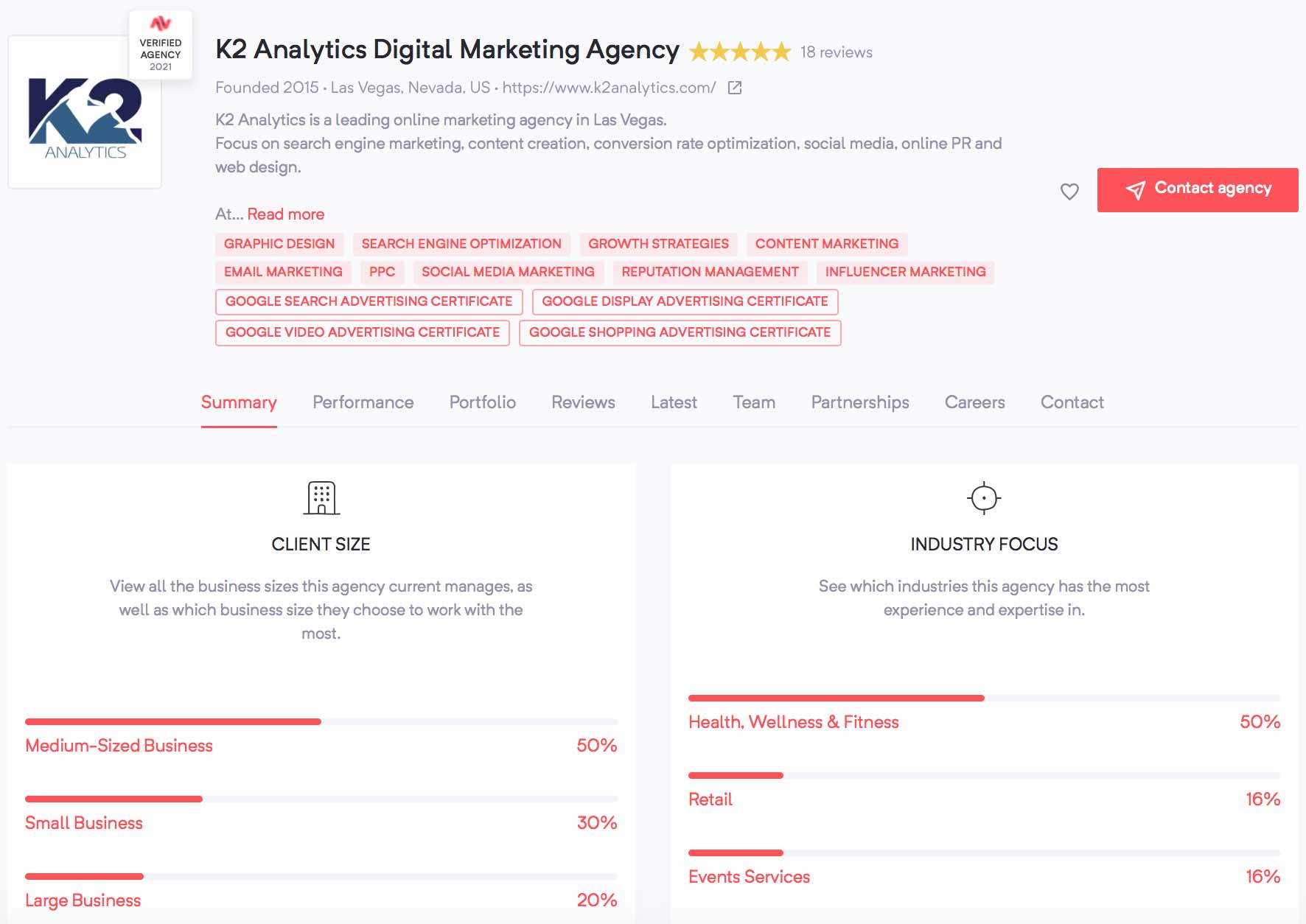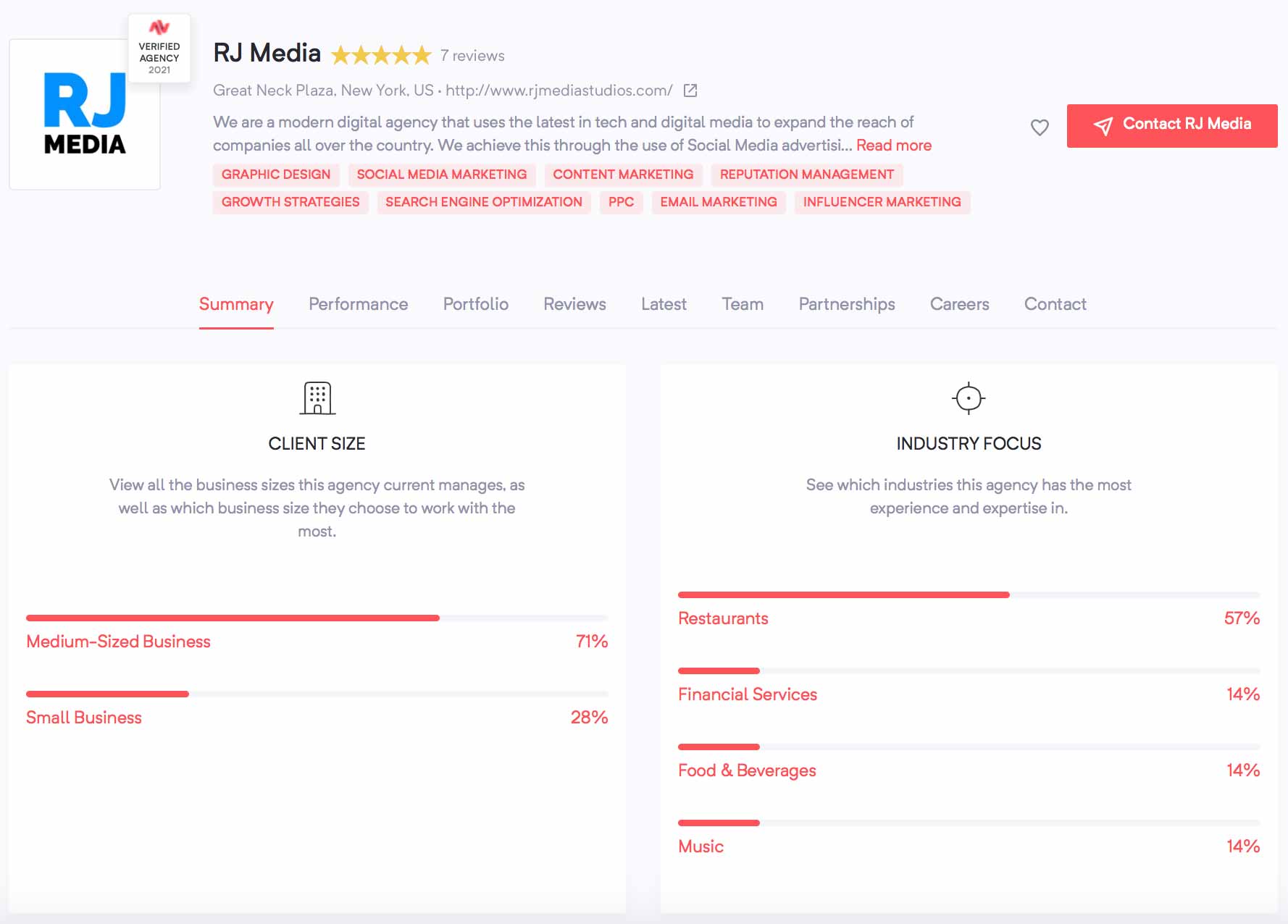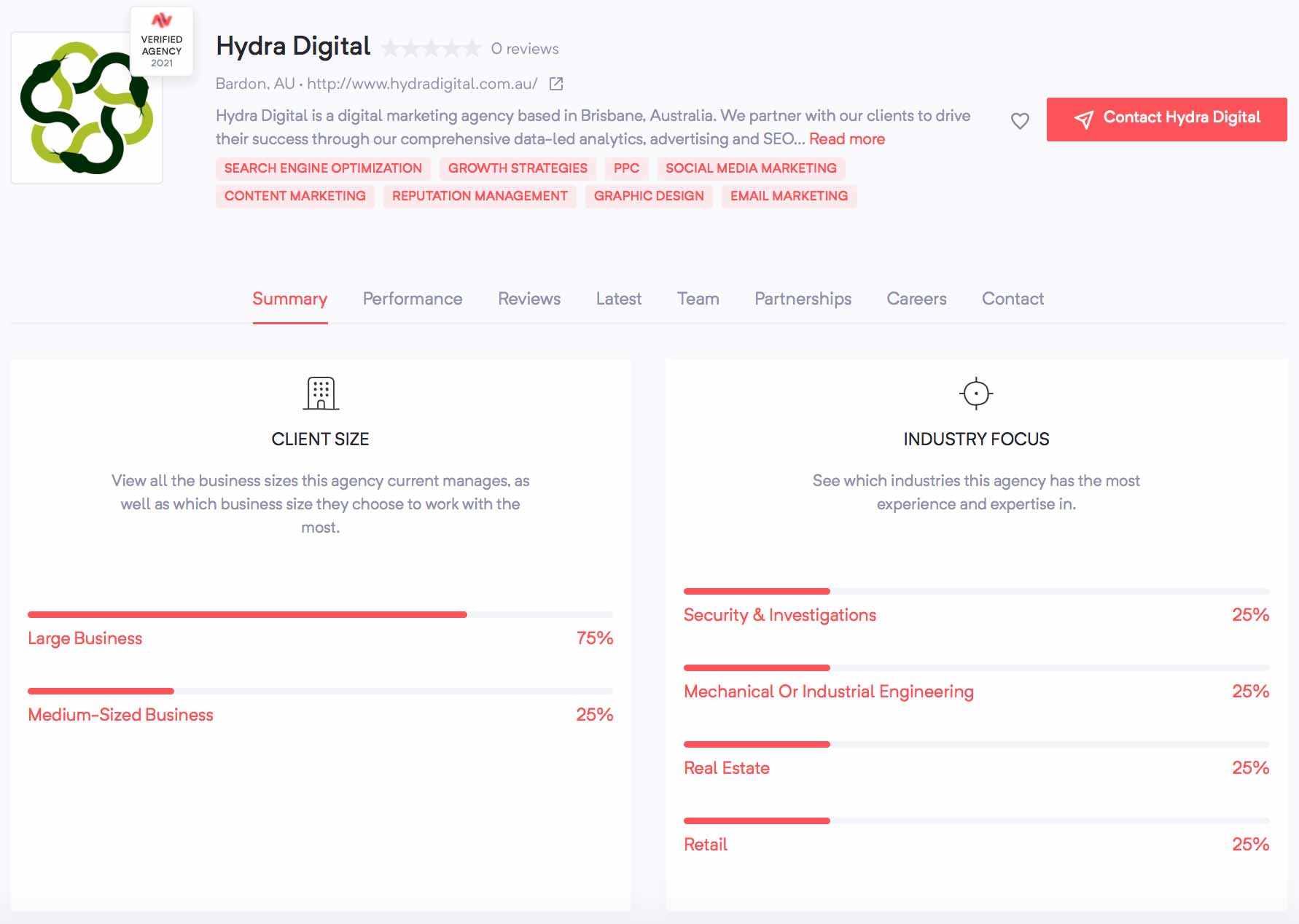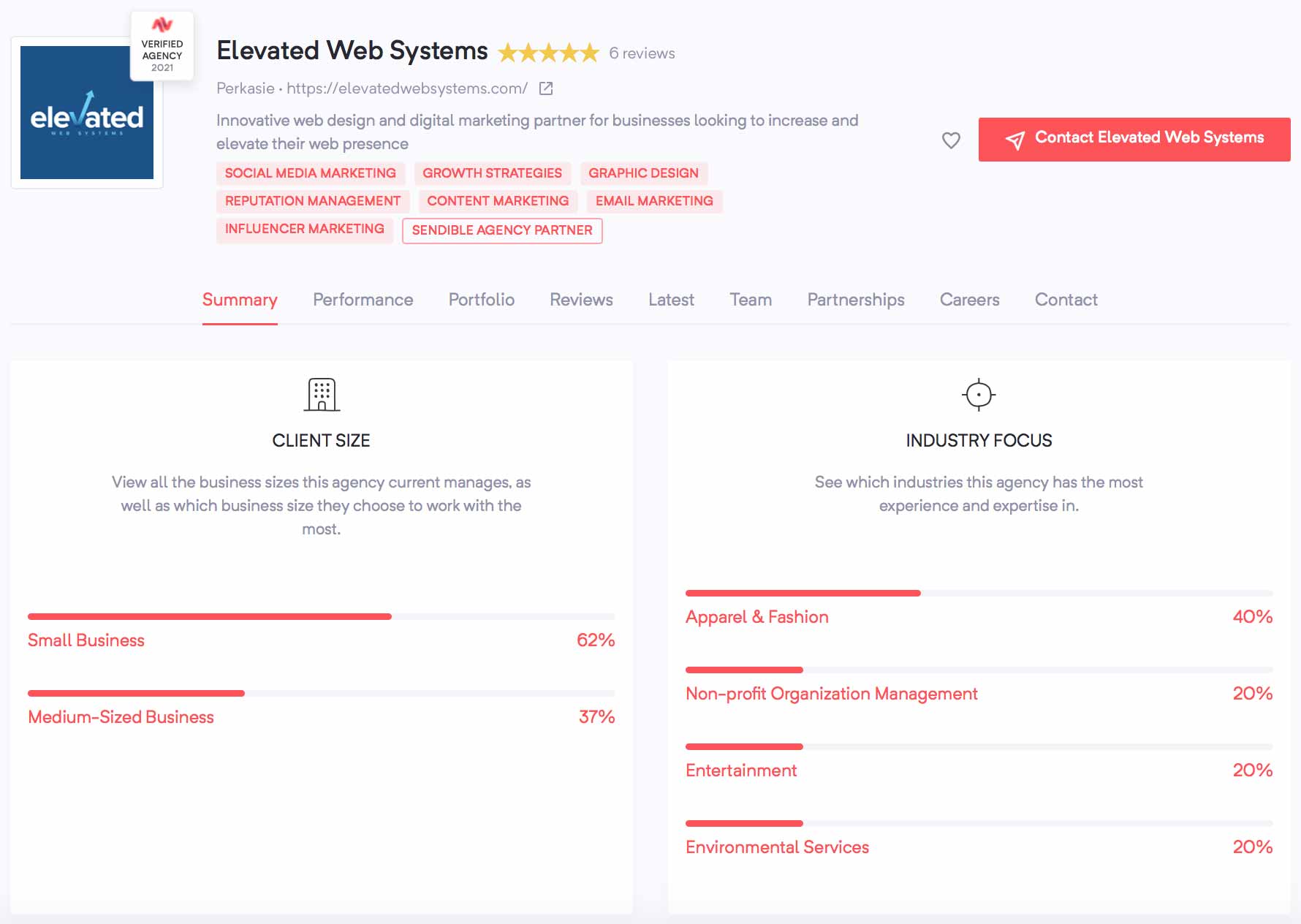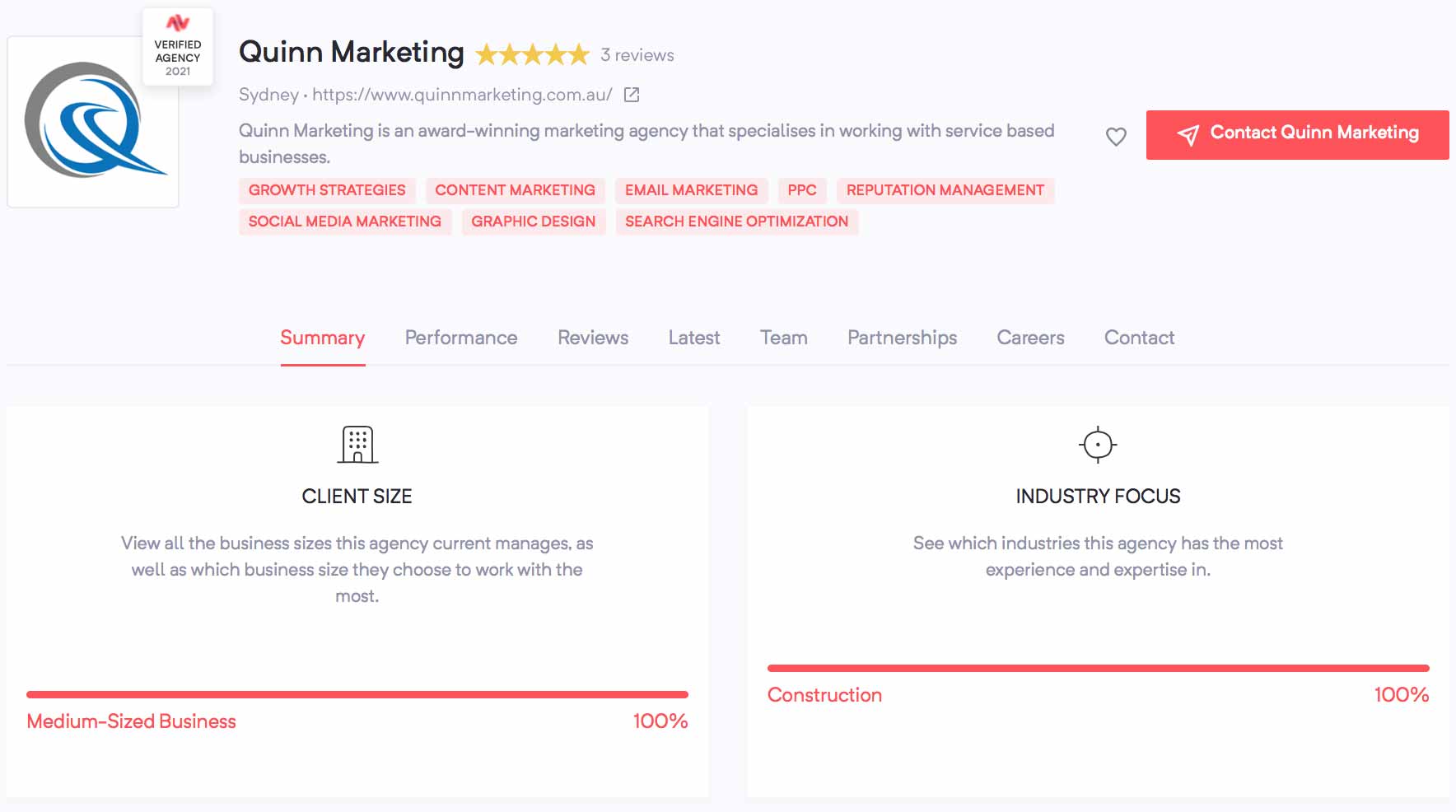 Bonus agency: 1111 Media Group
Final Thoughts
Agency Vista's Find Agency feature will automatically match you with top marketing agencies or using our Agency Search, where you can browse and compare thousands of marketing agencies on your own.
If you are a marketing agency, you can create a marketing agency profile. This profile is free, takes just a few minutes to set up, gives your agency access to Agency Vista ecosystem, and offers many benefits in the process, such as our Verified Badge and top rankings in our marketing agency search.
Find your next agency partner today through our free shortlists of top-performing agencies from around the world. Agency Vista uses verified agency information to curate the best companies to help you identify a credible provider that best suits your business needs.