82% of organizations agree that customer retention costs less than customer acquisition. Most businesses' bottom line is to increase sales and boost profits in the most cost-effective solutions. There are two ways to achieve this: by attracting new consumers or by retaining old ones. Often, newbie entrepreneurs rely on the first option, but this approach has at least two drawbacks: it requires significant financial investments and does not allow the company to develop.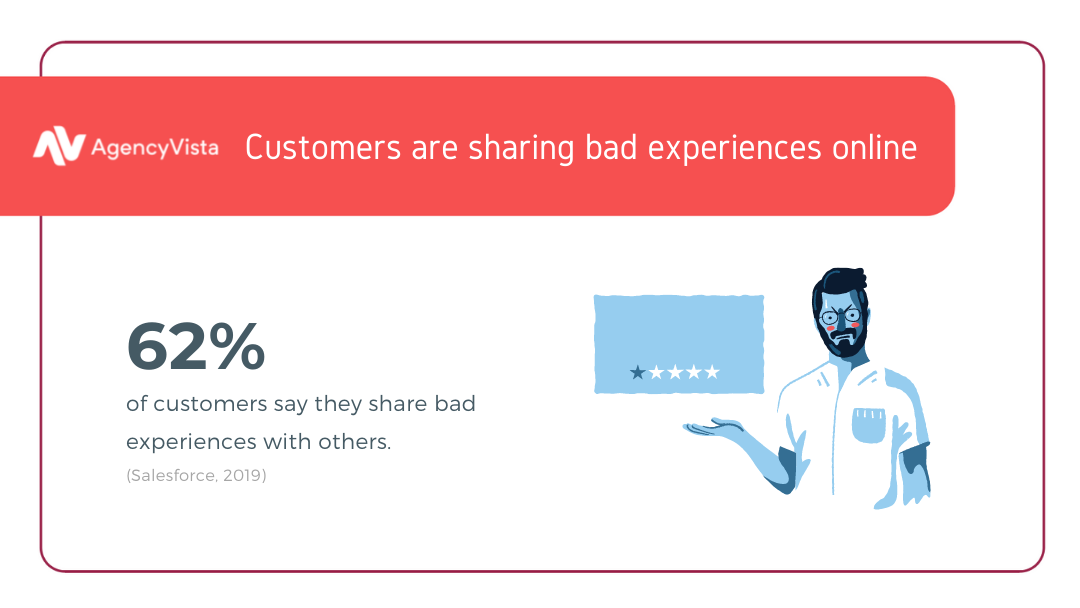 All around, loyal customers are the basis of a thriving business. The probability of selling to an existing customer is 60-70%, while the possibility of selling to a new prospect is only 5% to 20% (MARKINBLOG). Check out other 25 surprising customer retention statistics for marketers to keep in mind.
Customer retention is one of the critical factors that can distinguish developing companies from stagnant ones. The greater the number of customers you have maintained relationships with and to whom you regularly sell, the higher your stability. The customer retention strategy is a set of tools used to increase revenue and regular customers. This blog post will go through a few of them to see how your brand can encourage repeat businesses to drive a sustainable and long-term business model.
Customer Retention and CRM
CRM (Customer Relationship Management) is a system that helps to control all channels of communication with customers and automate sales. There is only one service left instead of Excel spreadsheets, messengers, numerous documents, and running around the offices. It includes programs for collecting customer data, managing transactions, monitoring managers, analytics, and forecasting. CRM simplifies the routine, speeds up making the right decisions, and eliminates mistakes. And with revenues expected to reach over $80 billion by 2025, it is no surprise that CRM is the fastest growing software market.
The main goal of implementing a CRM strategy is to create a single ecosystem for attracting new and developing existing customers. CRM is one of the most powerful tools for customer retention. If used jointly by sales, marketing, and customer service departments, it can significantly increase retention.
For example, sales managers receive information when closing transactions, and this data is stored in the client's profile in CRM. When customers make a service request, a support employee can open their profile and view the information entered by the sales manager. The support service employee will know what products and services the clients use, how often they make purchases in your stores and any other information that will help create a dialogue with the clients.
While the customer is communicating with your customer service department, your agent can also collect data. They can capture the needs and goals of customers and address this information to the sales department. This will help managers increase sales by offering related products or services and identify customers who may leave for competitors.
To sum up the benefits of CRM:
Improved informational organization.
CRM for enhanced communication.
CRM improves your customer service.
Automation of everyday tasks.
Greater efficiency for multiple teams.
Improved analytical data and reporting.
Below we will check a few examples of CRM applications as excellent customer retention tools.
6 Customer Retention Tools to Grow Your Brand
1. Marketing Agency Software and Service Reviews: Agency Vista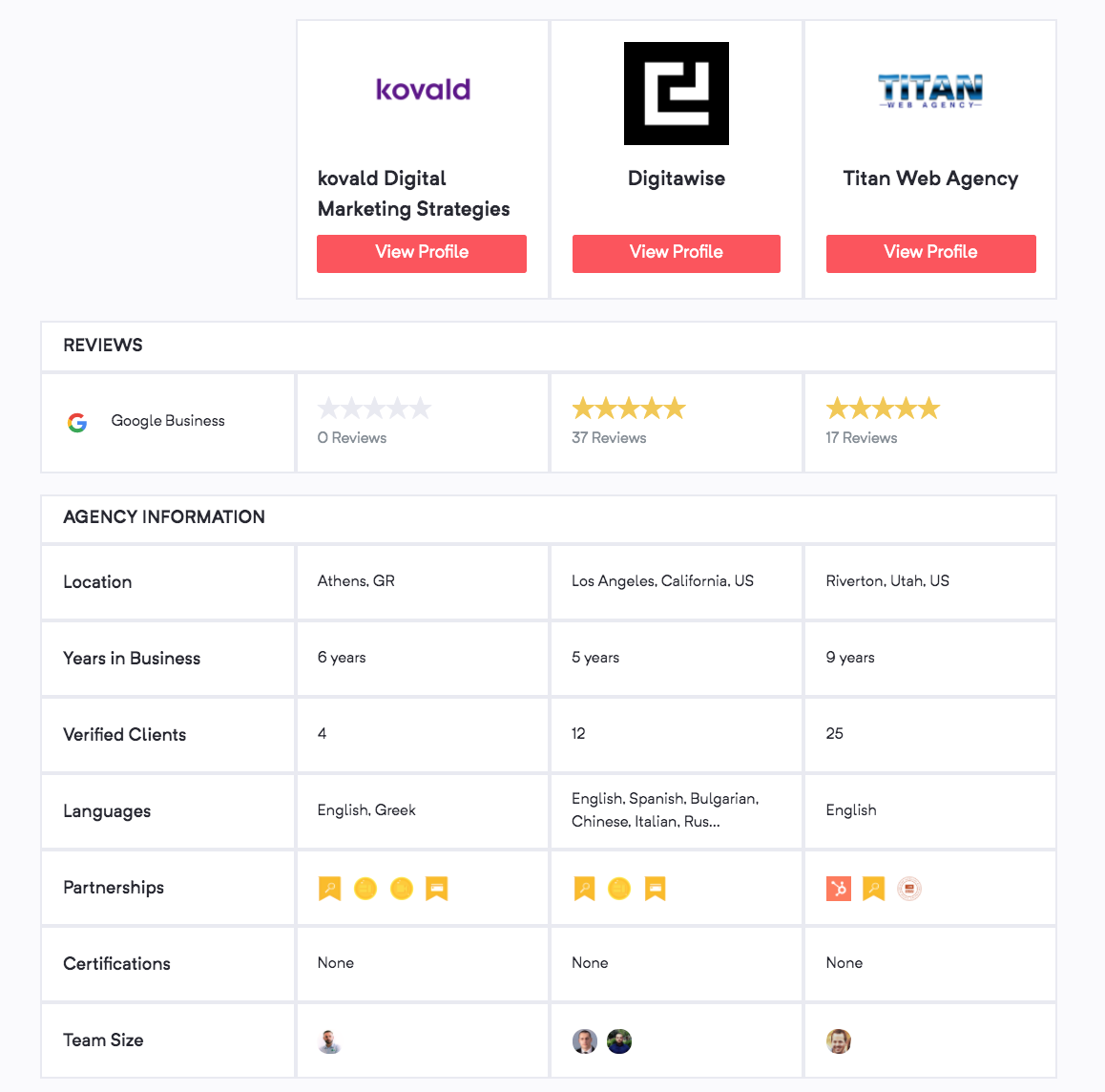 Pricing: Free plan is available. The essential plan starts at $99/month for agencies.
Agency Vista units forward-focused marketing professionals across the globe with leading brands to drive awesome results. Most b2b networks rank their providers based on biased reviews from their top clients. Agency Vista's approach is to provide total transparency to the members that use their network in finding the top marketing agencies and marketing agency software. The approach is to do the matching data-driven, taking key information from the members and verifying its credibility.
Most software companies have agency partner programs and rely on those agencies in bringing business to their tool. With everything being automated, there is an overlapping buffet of purpose-built solutions that carry out virtually any conceivable marketing task. The Agency Vista Hub showcases the most trending software used by the 46,000+ agency members on their network and is continually updated based on the agency's profile information.
This means that if an agency has claimed they are using SharpSpring, then SharpSpring would appear in the Agency Vista Hub with the number of agencies that have claimed they use that tool. However, if an agency has decided to switch from SharpSpring to Hubspot, this would affect the search results in the Hub.
With all that said, each agency profile on Agency Vista allows you to gain access to a free white-labeled customer intake questionnaire to help agencies quickly onboard new clients and help get things off to a great start.
2. Customer Loyalty: TapMango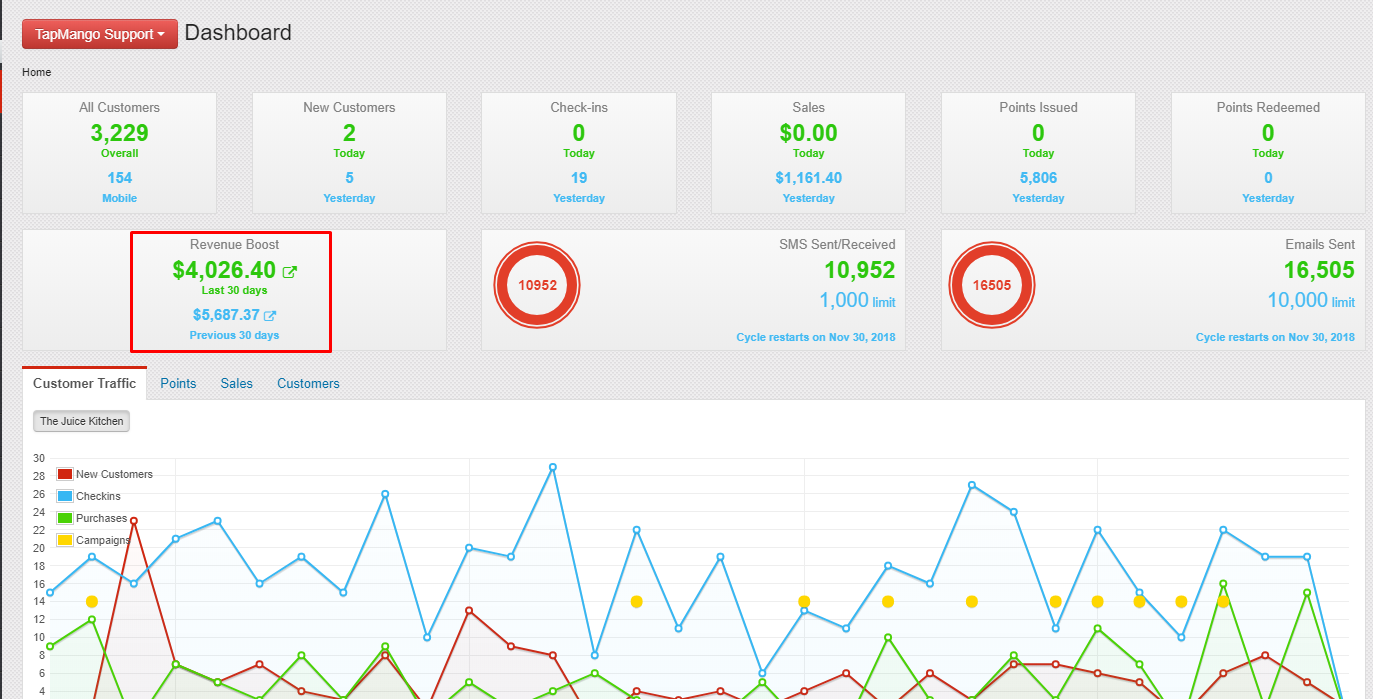 Pricing: Upon request through the website.
When talking about customer retention software in terms of customer loyalty, we cannot omit TapMango. It is a customer loyalty and marketing platform that allows any retail store or restaurant to create and manage their customer loyalty program, all branded to their business.
Whether your business is related to clothing, food, or entertainment, TapMango's versatility has no bounds. TapMango is easily integrated and works with other POS systems. A feature that is especially important for creating customer loyalty programs for cafes and fast-food restaurants is that the application supports franchises. In addition, you can customize almost every element so that your brand is adequately represented. Another nice feature is the automatic reward on birthdays or special events and as a reminder when the buyer has been absent for a long time.
Customers can view current offers in-store and accumulate points for checking in or making purchases. Merchants can connect with customers via email, SMS, and mobile push marketing (notifications) through an unlimited number of campaigns and customer groups.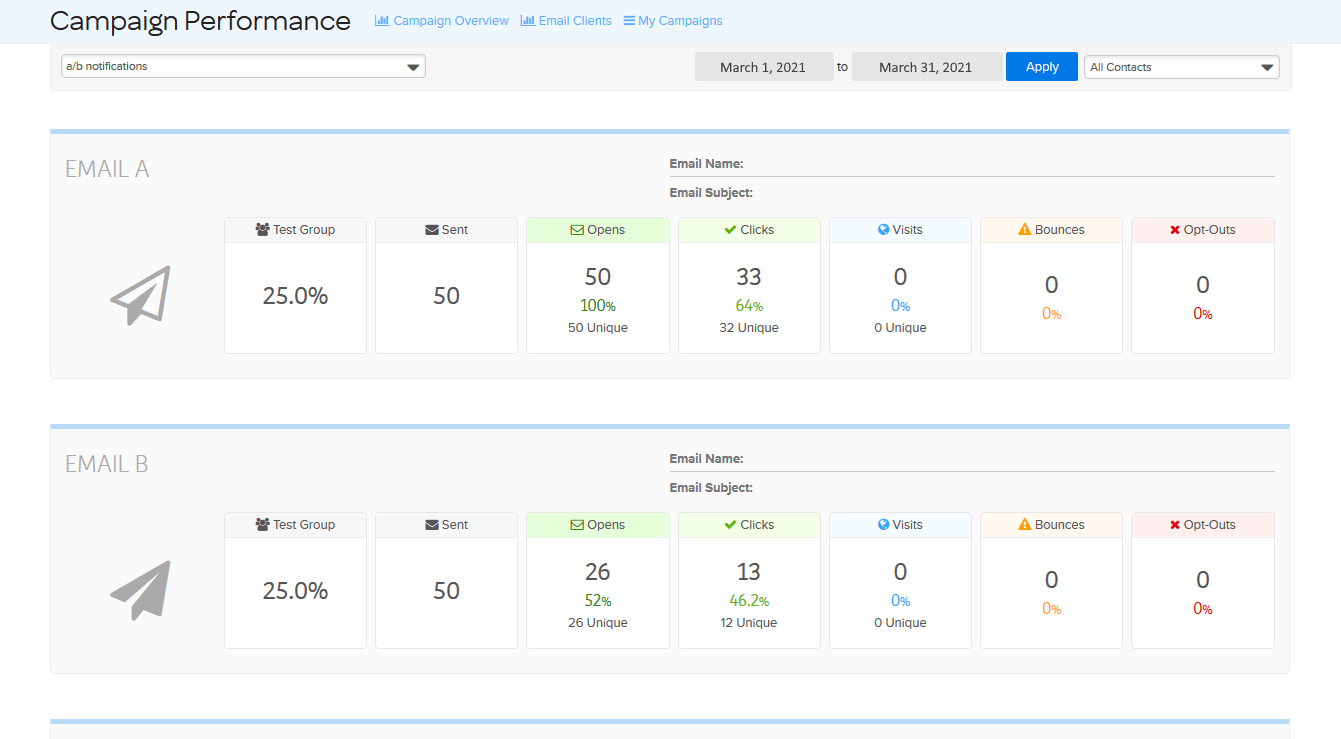 Pricing: Upon request through the website.
The only way to honestly evaluate conversions and a marketing campaign is to get data about your customers' behavior. A/B testing allows us to do this. A/B testing is the process of comparing two versions of a landing page, ad, or another marketing asset and measuring the difference in performance. The results of an A/B test will expand an email list, generate more leads, and improve customer retention rates.
With Optimizely, you can quickly increase your chances of converting potential customers, getting subscribers, and much more with calculated and straightforward adjustments to your online presence. This customer retention software allows A/B testing, visual editing, multi-page experiments, platform security and compliance, analytics integration, behavioral targeting, program management, and others.
If you are a big company looking to do something incredible, Optimizely can be a must-have way to transform your business.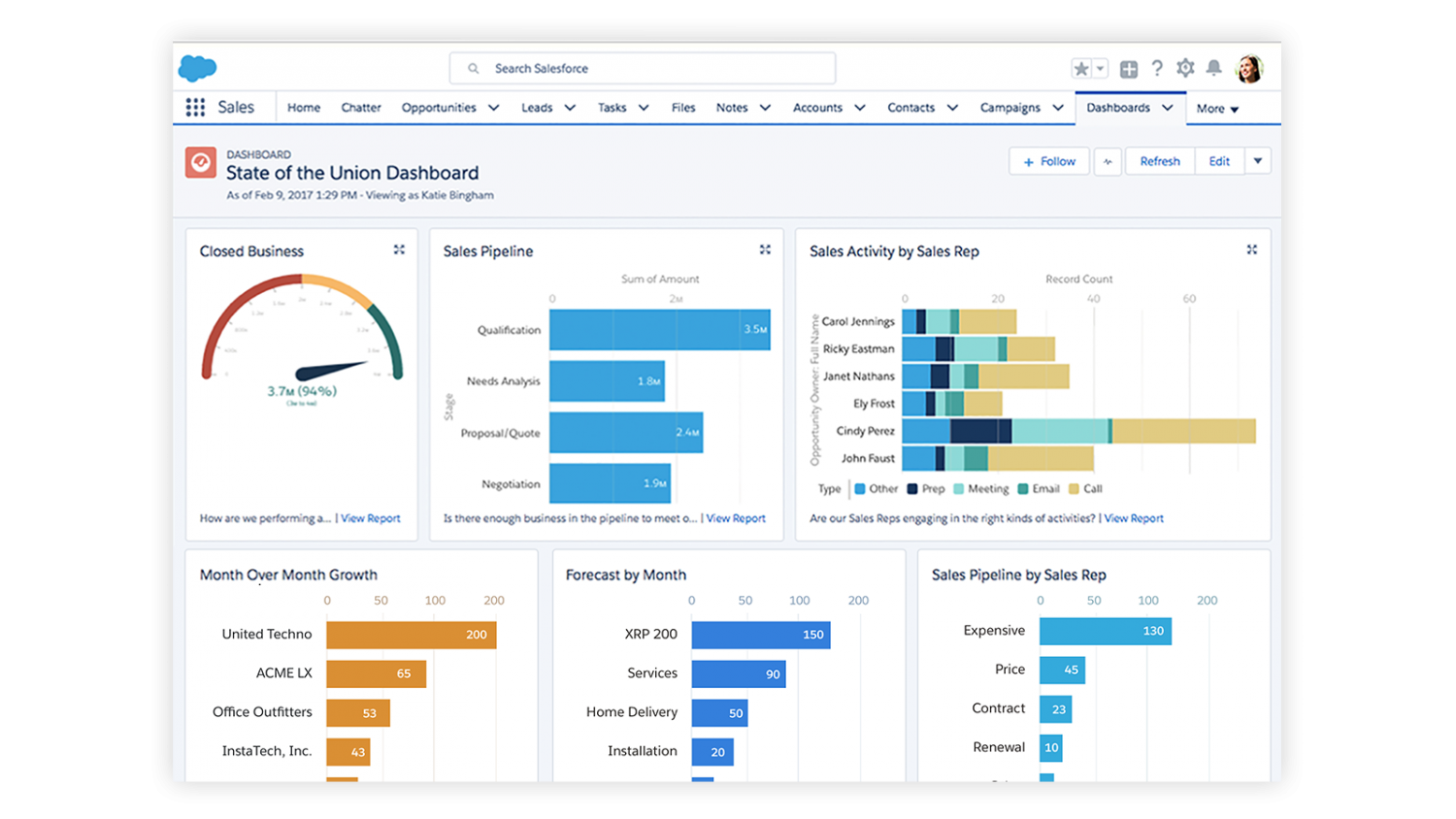 Pricing: Depends on the preferable solution.
Salesforce is one of the world leaders in the development of CRM solutions based on cloud technologies. It offers a wide range of tools for small, medium, and large businesses. Today, it is a CRM system and a platform for developing your applications and tools necessary for managing customer relationships.
Salesforce is packed with features, but its intuitive interface makes it easy to use, regardless of technical aptitude. Among other platform's advantages are convenient real-time access to the data, integration with social networks and third-party applications, easy setup of applications and services to fit the specific needs.
Pricing on Salesforce is a bit more complicated, as the price you pay will depend on the type of product you want to invest in. But, ultimately, Salesforce provides a highly granular experience for today's customers, which means you do not have to pay for things you are not interested in using.
5. Marketing Automation: SharpSpring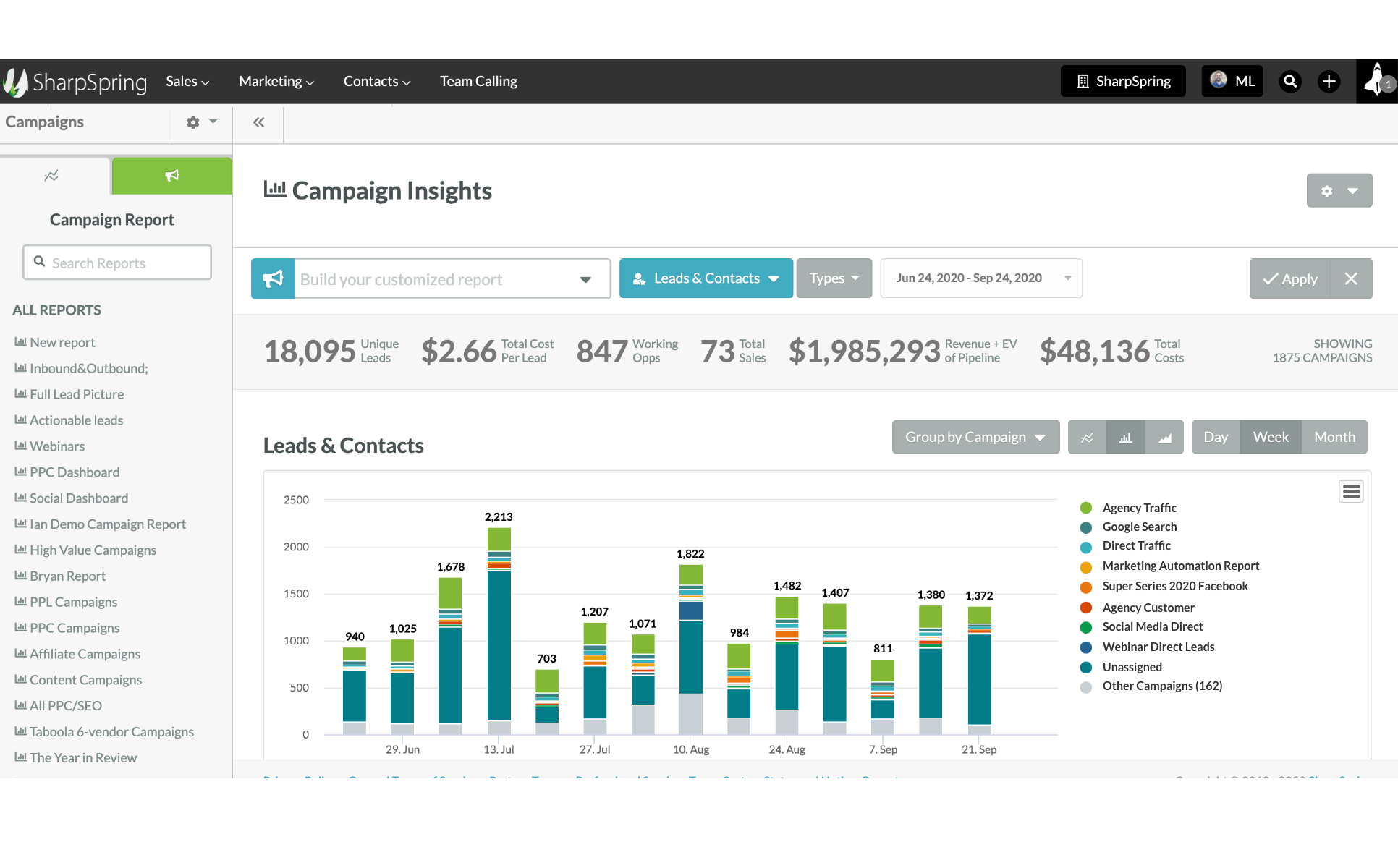 Pricing: Depends on the preferable solution.
SharpSpring is an incredibly comprehensive, affordable platform that provides sales and marketing automation, CRM, and end-to-end customer lifecycle support for digital marketing agencies. SharpSpring is known for its Revenue Growth Platform. This wholly integrated Platform works with comprehensive sales and marking tools to create excellent revenue streams for seamless customer experiences through end-to-end solutions.
SharpSpring's Platform is built to easily integrate multiple high-end marketing tech software and make it easily manageable on a single platform. Since individual contracts, invoices, relationship management, financials, and other applications need simultaneous coordination, SharpSpring integrates this stack on a user-friendly platform to allow greater flow and revenue growth.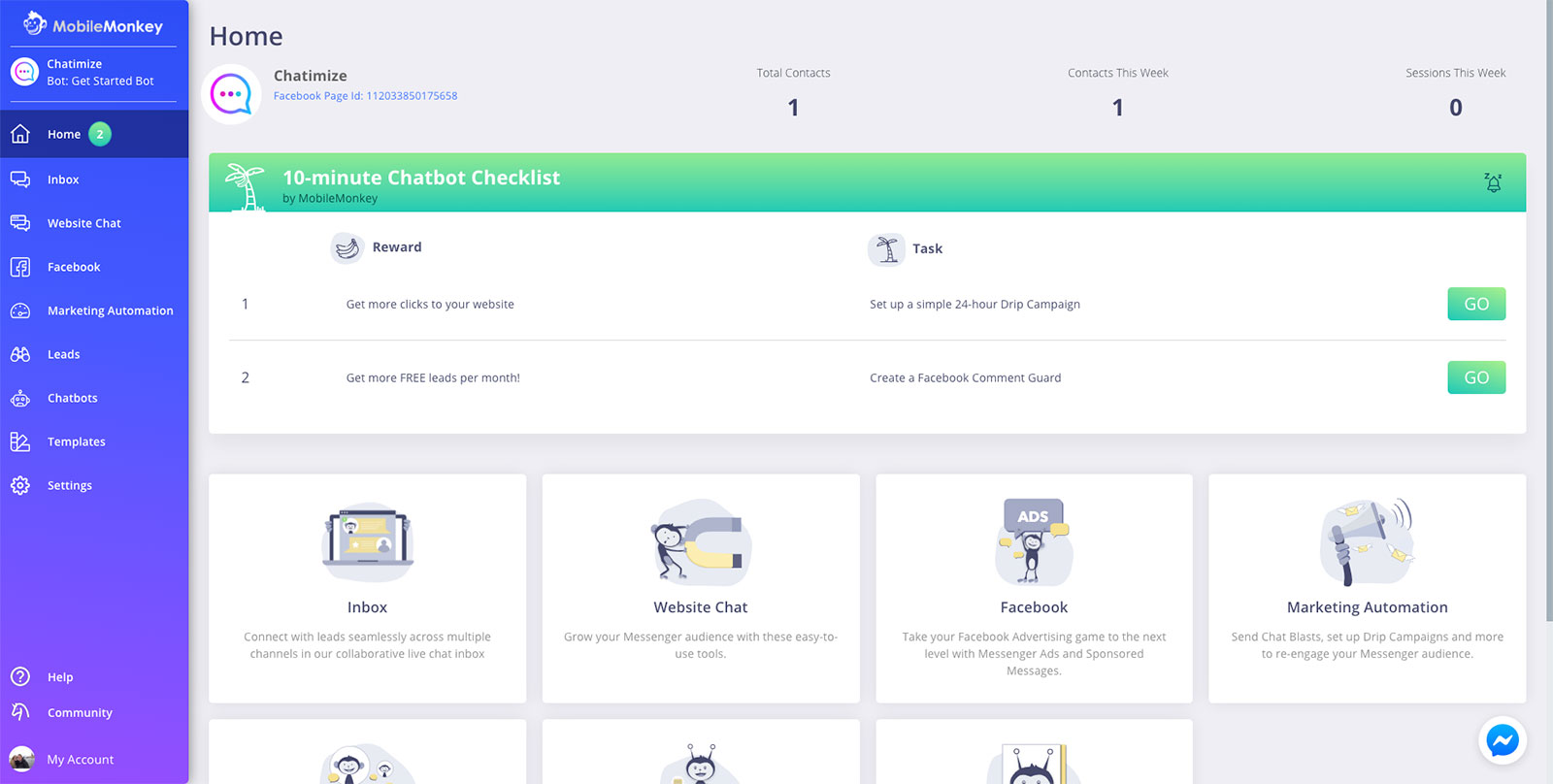 Pricing: Free plan is available. Premium ones depend on the preferable solution.
Brands all over the world are using chatbots to increase their customer satisfaction. So, we can talk about MobileMonkey as a customer retention software to grow your business. MobileMonkey is the only platform that allows marketers to make Facebook ad bots, SMS bots, and native web chatbots in one place. It is even Neil Patel's favorite Facebook Messenger marketing tool.
The key features include a Multi-platform chatbot builder allowing businesses to reuse chat marketing content across any chat platform, and a Unified Chat Inbox that lets you manage all of your inbound and outbound messaging conversations in a single place, and a toolbox of automation and integrations to help scale your business messaging efforts. Working with MobileMonkey is the explosive potential of Facebook Messenger. This is going to get huge soon. Well, it is already huge.
These were just a few customer retention tools, along with the examples of customer retention software to build and strengthen relationships with customers and turn them into defenders of your brand. Stop your choice on the most appropriate for your brand to achieve the best result.
Conclusion
Your customers are the single most valuable asset of your organization. And, the client who has already dealt with your brand and was satisfied is more likely to return. No doubt, customer retention is the future of business growth. It is not enough to attract potential customers with the help of high-quality content or by promising them a favorable deal. Now, to stand out in the face of fierce competition, companies need to retain customers by offering them a successful interaction experience.
The above are just a few tools designed to make your customers happy and encourage them to come back to get more — and, ultimately, recommend you to their friends.
Find the perfect agency to drive more click-throughs from your marketing campaigns and scale your digital growth!
If you are a marketing agency, discover how Agency Vista's plans can drive more conversions while managing your clients.