Looking to increase customer engagement, brand loyalty, and success? Then, you need an omnichannel marketing strategy!
The rise of e-commerce and the expansion of digital technologies have altered the ways businesses interact with their customers.
There are tons of channels to use for marketing and sales communications, such as social media, email, and text messages.
Unsurprisingly, few customers rely on a single channel nowadays.
If you want to create a successful omnichannel marketing strategy, keep reading to get all the details!
Check out the top digital marketing agencies to help create a successful omnichannel marketing strategy! 🔥
Why your business can't afford to ignore omnichannel marketing
Omnichannel marketing is crucial for business success in the digital age! Businesses need to create positive experiences across multiple channels to attract, engage, and retain customers.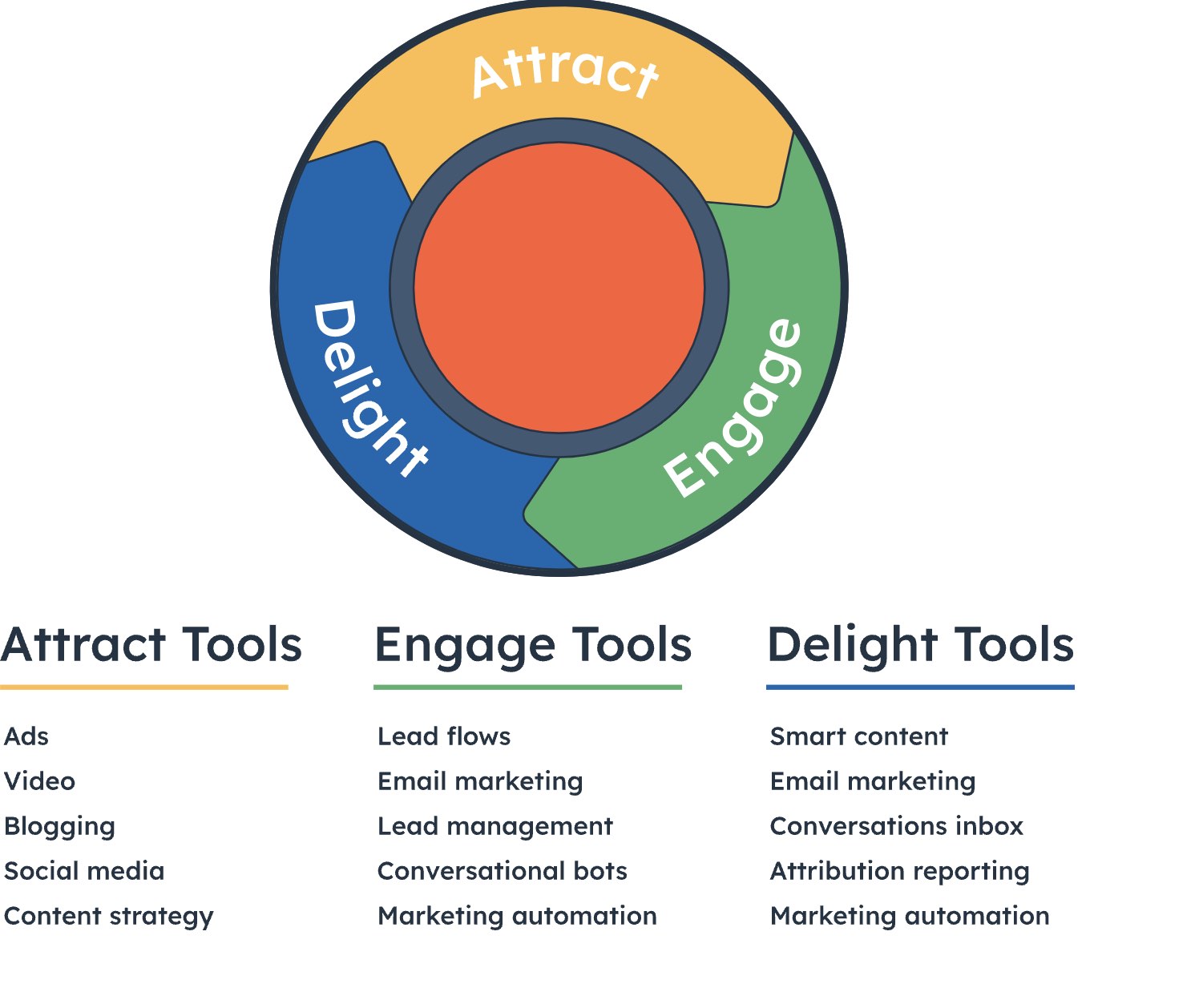 This is where omnichannel marketing comes into play. It integrates various channels to provide a unified brand experience online and offline, creating a seamless customer journey.
Businesses that implement omnichannel marketing strategies tend to observe higher engagement rates, higher order values, and higher customer retention.
Ready to develop your omnichannel marketing strategy? Discover the 7 expert-recommended best practices to get started!
7 best practices for a successful omnichannel marketing strategy
1. Know your customers and their needs
To deliver the best omnichannel experience, you need to know your customers' needs and shopping behavior.
Therefore, it is crucial to ensure that their engagement with your brand is consistently positive and smooth.
This applies to both B2C and to B2B customers looking for solutions such as automated phone systems for businesses.
In both cases, you want to cater to customers' needs and reach them in the best way.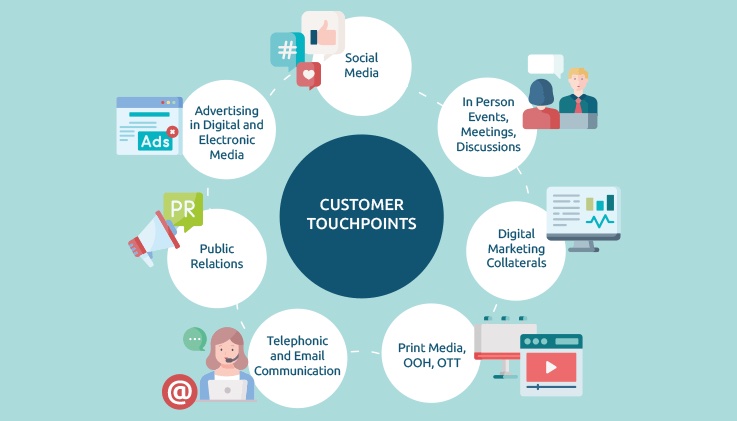 Discover their preferred platforms and devices, their engagement through various touchpoints, and the obstacles they encounter throughout the customer journey.
You can use this information to plan how to deliver a quality experience across different touchpoints.
2. Collect and use customer data
To analyze and understand customer behavior accurately, you need to rely on data.
Collecting data on customers at every stage of their experience can provide valuable information on their interactions with your brand.
Conduct a customer experience audit at each stage of the journey and gather feedback directly from customers to achieve this.
Precise data empowers you to customize your business operations to suit their preferences and create personalized messages for each customer.
It also aids in identifying areas for improvement and making changes to meet customer expectations.
Furthermore, use data for content automation to deliver targeted messages to your audience at the appropriate times.
3. Be customer-centric
A customer-centric mindset should be embraced by businesses, which is a defining feature of an omnichannel marketing strategy.
Multi-channel marketing focuses on the brand and involves sending static messages across a number of channels that don't interact with one another.
Meanwhile, omnichannel marketing focuses on the customer and coordinates various channels to deliver coherent messages that adapt to the customer and the stage of their journey.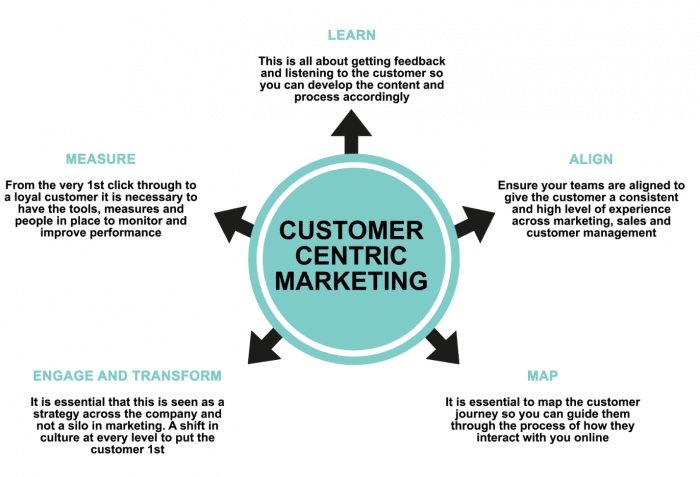 Everyone in the company needs to recognize the need to prioritize the consumers and work together to create the best experience for them.
All team members in all departments should be interested in collecting the most valuable data and making sure that the data is used effectively.
4. Personalize your approach
Personalization is crucial for a successful omnichannel marketing strategy––it consists of adapting messages to customers, depending on who they are and how they like to interact with your brand.
Once you have collected relevant customer data, you can segment your audience into different target groups and tailor your messages to their preferences.
The segmentation can be based on parameters such as age, gender, location, preferred channels, frequency of purchases, when they last purchased something from your store, etc.
You can then use automation tools to develop personalized journeys for specific customer categories.
Some tools make it possible to create dynamic segments that change as customers move from one stage of the customer journey to another.
5. Choose the right channels and the right tools
Although there are many channels and tools to choose from, not all of them will be useful to every business. You have to assess your business and what works for you!
You can use existing data to identify the channels that customers frequently use to interact with your brand and focus on them while abandoning the least popular ones.
Alternatively, you can try to improve the performance of the less popular channels by optimizing how they are used in your marketing strategy.
Marketing automation tools can make your work much easier if they are chosen wisely and combined into an integrated omnichannel marketing platform.
Recommended software tools for omnichannel marketing include customer relationship management systems (CRM), content management systems (CMS), e-commerce backend, and frontend delivery systems.
Other tools can be added, depending on the need. These may include social media management tools like Vista Social or collaboration platforms, such as Bitrix24 or alternatives to Bitrix24.
Check out the best digital marketing software for agencies to level up your game in 2023! 🚀
6. Create a consistent experience
According to research conducted by Salesforce, customers expect connected journeys across multiple channels, and 76% of consumers expect consistent interactions across this journey.

This implies that consistent omnichannel experience can directly impact customer satisfaction and expectations.
A consistent experience involves consistent messaging, continuity in communication, cohesive visual identity, and consistently high customer service standards.
Your staff needs to be trained to understand the importance of consistency whilst bearing in mind that different customers may interact with different channels in different ways.
7. Measure results and test new solutions
Your omnichannel marketing strategy can improve over time if you regularly measure your results and test new solutions.
There are several metrics you can use to measure the success of your omnichannel marketing strategy; such as conversion rates, customer satisfaction score, customer lifetime value, net promoter score, and others.
Some marketing platforms can provide detailed reports on sales and other parameters, such as the performance of specific campaigns.
However, instead of concentrating on individual metrics, it is better to adopt a holistic approach, assessing how customers move through their journey and which messages facilitate it.
You can check and compare the effectiveness of different messages or campaigns in different channels/customer segments. You can also test new solutions and compare their performance against existing ones.
Focus on your goal!
An omnichannel marketing strategy aims to ensure that customers can approach your business through multiple channels and enjoy the same high-quality experience in each of them.
It provides a frictionless experience across different channels so that customers can always get what they need, no matter which channel they choose.
The best practices described above should help you achieve these goals.
The more of these recommendations you manage to incorporate into your strategy, the more chance you will have of creating a successful omnichannel business.
Author Bio:
Grace Lau – Director of Growth, Content, Dialpad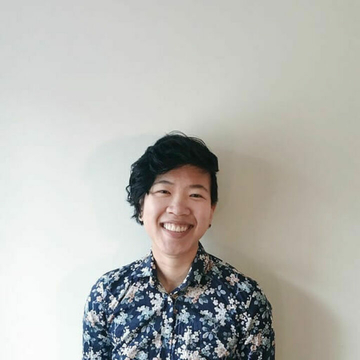 Grace Lau is the Director of Growth Content at Dialpad, an AI-powered cloud communication platform for better and easier team collaboration using Dialpad's business phone systems.
She has over 10 years of experience in content writing and strategy. Currently, she is responsible for leading branded and editorial content strategies, partnering with SEO and Ops teams to build and nurture content.
Grace Lau has also written for other domains, such as Causeartist and DivvyHQ. Here is her LinkedIn.