Content automation has revolutionized most areas of modern life, making everyday tasks simpler and easier. The term was first coined by the car industry and referred to the use of automatic processes in mechanized production lines. Its aim was to reduce the human effort required for repetitive manual tasks.
Fast forward to the present day, and businesses are using automation more and more for simplifying and streamlining marketing.
In any business, time and resources are limited. As companies develop and grow, they're often in even shorter supply. Unfortunately, though, creating quality content is expensive and time-consuming. Unless, of course, you have the right digital marketing tools and strategies to hand.
This is where content automation comes to the fore, and it can be an absolute game-changer. Unsure whether it's for you? Then keep an eye out for these telltale signs.
Do your website and social media profiles need work? Would you like more people to read your content? Do you feel like you're not ranking highly enough? If the answer is "yes", this guide is here to help.
What is Content Automation?
In a nutshell, content automation is a set of software tools designed to remove the tedious and repetitive aspects of a content marketing strategy. Reducing the need for human input, it saves time, effort, and money. From research to content creation, social media sharing to effectiveness analysis, it improves productivity throughout the content life cycle.
With software taking care of these manual processes, teams are freed up to do what they do best: design creative marketing strategies and content. It's easy to see then why the content automation industry is expanding rapidly and is predicted to grow 19% by 2024.
Here are six areas of content marketing where automation can prove especially helpful for your business:
Types of Content Automation
1. Email Marketing Campaigns
Despite the unstoppable rise of social media, email remains one of the best ways to engage with customers and deliver personalized content. Businesses can do this in a myriad of ways, from the 'welcome' email to product recommendations, seasonal offers, and 'forgotten items in your cart' reminders. But given how labor-intensive this is, it's not realistic or desirable to do it all manually.
Email automation removes the hard slog. Sending out personalized content to a predefined schedule allows you to reach the right customers at the right time. Say you're running a campaign on choosing a .au domain.
You're likely to be targeting businesses in Australia, so your campaign should be designed around this. This means automating emails so they're sent out at a time when your overseas audience is most likely to see them, even if this is during the night in whatever part of the world you hail from.
Crucially, email automation has a massive impact on revenue. Automated emails generate a 320% increase in sales compared to their non-automated counterparts.
One popular and well-known email marketing platform is MailChimp, which offers templates for content creation, links to social media, and detailed analytics tools. AI marketing tools such as Salesforce can help predict the time of day when the customer is most likely to engage too.
2. Social Media Sharing
In 2022, social media publishing and promotion are continuing to develop. This is another area where automation can be a huge time-saver. Once content is ready for publishing, you have to schedule, upload, and optimize it for multiple social platforms.
Again, automation can remove the effort from this exercise. Software is available to set up predefined schedules, upload content in bulk across several channels, and produce analytics reports. There are so many platforms out there that can help (such as Vista Social).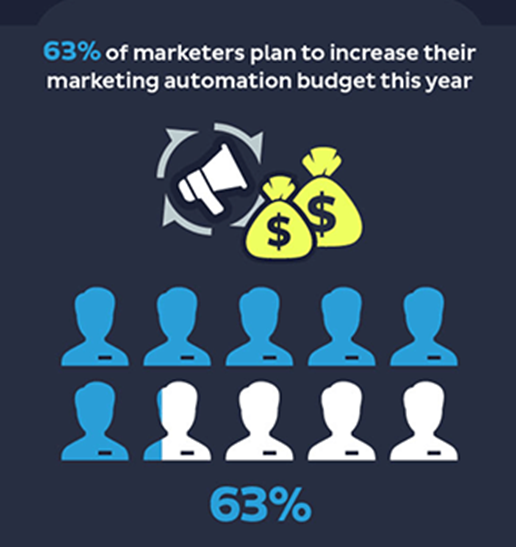 The benefits of this are manifold and include improved responsiveness, increased engagement and satisfaction, and more sales. And, with menial tasks taken care of, teams have the time and data needed to create more engaging and creative content moving forward.
3. Content Creation Bots
Businesses are now using artificial intelligence and natural language processing techniques to automate content creation as well. Some news outlets have been using these for years to produce short reports and social media updates. Since 2016, for example, The Washington Post has employed AI technology 'Heliograf' to write around 300 pieces, with readers unable to tell they were produced by a bot.
However, content writing bots are far from making journalists and creatives redundant. AI's primary 'talent' is analyzing data and making templates for content. It can also assist in the content creation process by suggesting topics and keywords and generating headlines. Its ability to choose images, graphs, and data can also be of help in content presentation.
Yet human writers are still essential for writing empathetic and relatable articles that capture and retain audiences. Used alongside each other, the two make for an unstoppable (and highly successful) content creation force.
4. AI Proofreading
With so much content churned out each day, grammatical mistakes are inevitable, but even minor errors in spelling and punctuation can make a piece look unprofessional and harm a brand's credibility. Effective content shouldn't only be high quality and targeted but flawless.
Thankfully, there's a good selection of AI-powered proofreading tools on the market that can help you achieve this. Early incarnations only picked up on spelling and punctuation mistakes, but more recent technologies can also assist with more complex issues, including plagiarism detection, word choice suggestions, and sentence structure revisions.
This can be particularly useful for technical topics, such as firewall monitoring and software development, where writers may not be quite sure of the correct phrasing or official abbreviation for a term or concept e.g. "IoT" as opposed to "IOT".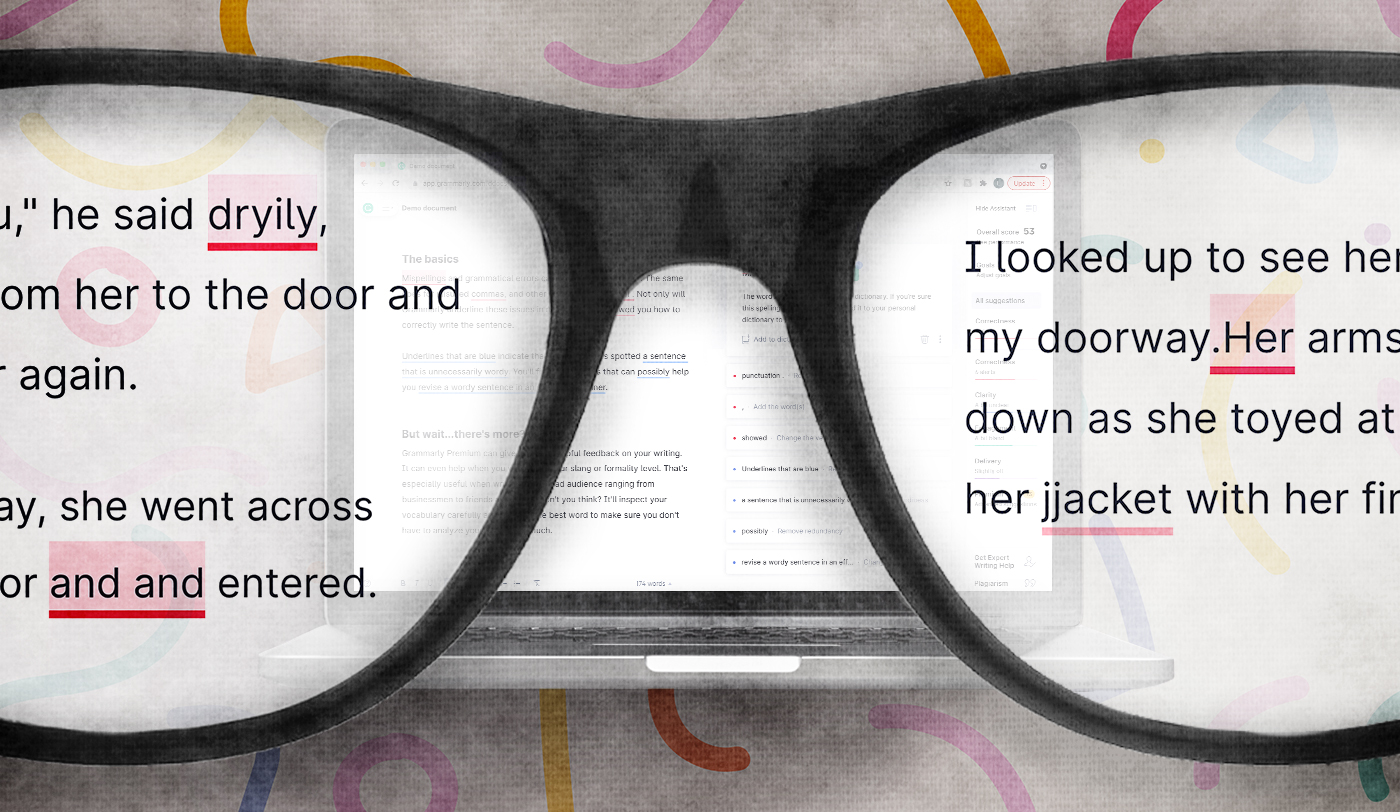 Tools like Grammarly can even be used as an add-on within websites including Gmail, Facebook, and LinkedIn.This means they can pick up on errors as soon as they're made and provide immediate suggestions for fixing these.
4. Content Curation
Readers are often hungry for content, and marketers can find themselves struggling to generate enough to maintain traffic and keep people engaged. But constantly generating new content is time-consuming and expensive. Say you were writing a piece discussing the ai domain definition.
Unlike content creation, which involves generating original content, content curation would see you collect interesting and relevant information on the subject from other sources. Having checked on the T&Cs to make sure it was okay, your business could then share this with your audience via your communication channels. This delivers all the benefits of publishing great content without the effort of creating it yourself.
While there are no hard and fast rules, research has found that leading content marketers generate 65% original content, 25% curated, and 10% syndicated.
Content curation tools can scan the web and extract content that will interest your readers. They can source and share info on key topics, personalize it, and automate sharing on social media. With minimal effort, you can thus stay in the loop with current trends in your area of business and earn a reputation as a 'thought leader' with expertise and credibility in your field.
6. Chatbots
While not a new technology, businesses have been increasingly paying attention to chatbots over the last few years too.
Chatbots are essentially machines built to interact with customers, answering the most basic and common questions. They're invaluable for customer support strategies and are used on websites, apps, and social media platforms.
For consumers, they enhance customer service by providing lightning-fast responses to queries, enabling them to help themselves to the answers they need. With two billion messages being sent between businesses and customers on Facebook Messenger each month, efficiency is most definitely called for.
With routine questions such as 'how much does a domain name cost' dealt with by chatbots, customer service agents are freed up to offer more proactive support.
However, it's safe to say chatbots should not replace human agents. Customers trust bots for initial simple interactions, but 86% want the support of a real person for more complex questions.
Where to Start With Content Automation?
Content automation is a complex area with many possibilities. With dozens of different tools on the market, it can be a bit overwhelming and difficult to know where to start.
The key message is that content marketing is time-sapping, and automation exists to make life easier by saving many hours and a lot of money.
To help you begin your content automation journey, here are four best practices to keep in mind.
1. Have a Clear Roadmap
Take a good look at your marketing tasks and identify those that are the most time-consuming and easiest to automate. Many businesses find emails a good place to start. Simply automating your welcome emails, for example, is a great beginning and can significantly reduce pressure on your team with minimal effort to implement.
2. Choose The Right Tools
It may seem like there's an infinite selection of tools to choose between, but if you take the time to research, you'll soon find the ones that best fit your business' needs. Look particularly for tools specific to your industry. Many even offer a free trial so you can 'try before you buy'.
3. Prepare Your Team
It's also important to recognize that adopting new software means investing in training for your staff. Allow them to test out new systems and see how automation will benefit them, and they'll soon get on board.
4. Monitor Performance
Implementing automation tools is only the first step – what matters is keeping an eye on key performance metrics such as your bounce rate vs exit rate. This allows you to see what's working and where improvements can be made. You can then adjust your strategy accordingly and when appropriate.
The Takeaway
Whether it's automating email campaigns, social media post scheduling, or sourcing content to share, automation can help marketers do more with their limited time – and save money in the process.
Fortunately, with big developments in AI technologies, automation is easier today than ever. There may be quite a steep learning curve, but with a bit of effort and a little experience, you'll soon reap the rewards.
About The Author
Francis King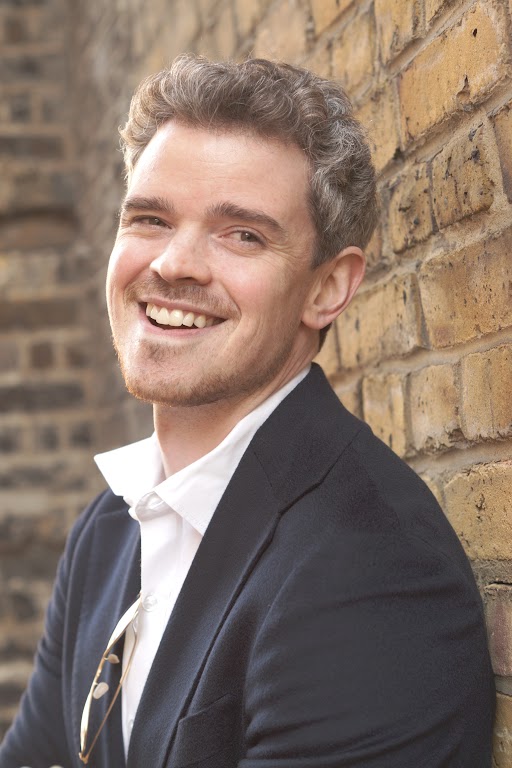 Francis leads customer acquisition at OnlyDomains, a domain management solution that offers global services and support that can be accessed from anywhere in the world. He has been a part of the team since 2009—and is the teams go-to guy for everything online advertising.
He has written for domains such as Zumvu and Trujay Here is his blog.